Asia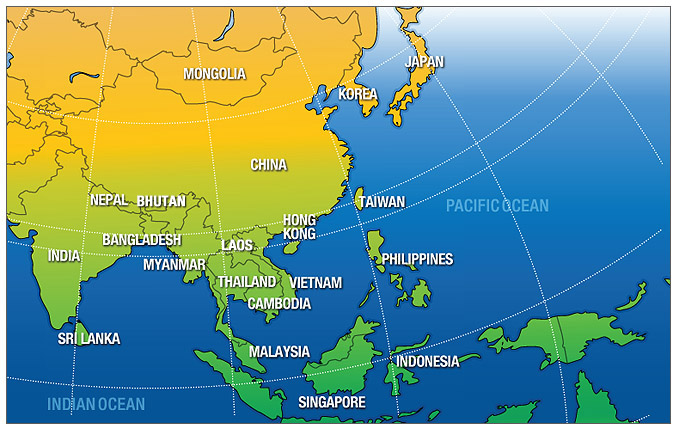 There were 1698 results matching your query.
First Previous 54 55 56 57 58 59 60 61 62 63 64 65 66 67 68 Next
Rashtriya Buddha Shiksha Evam Samajik Sans Than
Address: buddha nagar,gajraula. distt.J.P Nagar. state--uttar pradesh 244223
Tradition: Non-Sectarian
Affiliation: autonomous
Phone: 9412139029
Fax: 05924252938
E-mail: buddhistngo@gmail.com
Find on:


Main Contact: ram singh bouddh Email (Phone: 9412139029)
Notes and Events:
we RASHTRIYA BUDDHA SHIKSHA EVAM SAMAJIK SANSTHAN is an registered NGO under requisite acts including FCRA vide registration no.137230005 for the religious (buddhists) cultural educational and social welfare activities for rural people especially for social and economically deprived castes/classes through various projects programmes.we faciltate the above said activities to the needy in the public interest.
RAM SINGH BOUDDH
(General Secretary)
---
Ratnaloka Buddhist Center
Address: Nagaratna, Tc 23/1406, Melaranoor, Karamana, Thiruvananthapuram, KERALA Thiruvananthapuram Kerala 695002
Tradition: Non-Sectarian
Affiliation: Triratna Boudha Mahasangha
Phone: +918848581245 , +918893299885
E-mail: nagaratna26@gmail.com
Website: https://thebuddhistcentre.com/
Find on:


Spiritual Director: Dhammamitra Nagaratna Email (Phone: 8848581245)
Notes and Events:
Dear Buddhist friends,
We organize 3-7 days retreats in countryside rented retreat centers, conduct weekly Dhamma study and Meditation sessions for Lay Buddhists, conduct educational training workshops, Buddhist seminars, Organize Public Gatherings, speech... during Buddhist festival occasions. Buddhist eminent teachers and Ordained Monks from within India and other countries lead our programs, attend our functions.
My personal FB Profile

https://www.facebook.com/nagaratna.naga
Ratnaloka Buddhist Center

https://www.facebook.com/groups/150524148443948/
with Much Metta
Nagaratna

---
Ratnashri Buddhist Centre
Address: No.5, Jln 1/3, Petaling Jaya Selangor 46000
Tradition: Vajrayana
Affiliation: Drikung Kagyu
Phone: 60-12-2151389 / 60-16-2028088
E-mail: ratnashripj@gmail.com
Website: http://www.dharma-media.org/ratnashripj/
Find on:


Notes and Events:
Weekly & Monthly Group Practices
Day
Time
Practice/Activity
Contact
Tel
Mon
8.30 pm
1. (Pureland) Mahayana Chanting
Chu
016-3326543
1st Wed
of the month
8.30pm
1. Lama Chopa – Ratnashri Guru Yoga Practice & Offering
2. Protector Practice – Achi Chokyi Dolma
Chu
016-3326543
Wed
8.30 pm
1. Mahamudra Four Foundation Training
Chu
016-3326543
Thu
8.00 pm
1. Yangzab-Dzogchen Three Roots/Hayagriva Sadhana Practice.
Pheng Chong
012-3113326
Fri
8.30 pm
1. Yangzab-Dzogchen Four Foundation Training
Michael Lim
016-2028088
Sat
3.30pm
1. Chod
2. Yidam Practice - Achi Chokyi Dolma (Terma)
Pheng Chong
012-3113326
Sun
10.00 am -
7:00pm
1. Training Program
Teoh
017-8833161
Sun
8.00 pm
1. Four Arm Chenrezig Practice
2. Protector Practice - Achi Chokyi Dölma
3. Smoke Offering (bring your own offerings)
Teoh
017-8833161
Note: The Weekly & Monthly Group Practices will be cancel when coincide with Programmes.
---
Ren Ci Hospital
Address: 71 Irrawaddy Road Singapore 329562
Tradition: Mahayana
Phone: 6385 0288
Fax: 6358 0900
E-mail: renci@renci.org.sg
Website: http://www.renci.org.sg/
Find on:


Spiritual Director: Ven. Shi Ming Yi
Notes and Events:
Ren Ci can be literally translated as "compassion" or "benevolent", and this is what we stand for.Established since 1994, Ren Ci Hospital is one of the few charity healthcare institutions in Singapore to provide affordable medical, nursing and rehabilitative care services for the community. Serving all regardless of background, race and religion, the interdisciplinary care team delivers quality service based on the principles of loving kindness and compassion
Most of the long-staying residents in our nursing home in Moulmein and long term care facility in Hougang come from low income families, while some are destitute. Suffering from multiple chronic medical conditions, their long-term healthcare needs have been draining them financially. While majority of the patients are either wheelchair bound or bedridden, they still long to return to their loved ones someday. Your kind act of compassion will bring a ray of hope to these patients. With continued medical, rehabilitative and nursing support, we can guide them along the road to recovery. Every dollar you contribute will go a long way to help them.
Besides catering to the long term healthcare needs of disadvantaged patients, Ren Ci also provide rehabilitative care to post-acute patients in a community hospital setting so that they can regain their functional abilities and return back to the community.
As a charity healthcare organization Ren Ci relies heavily on publics donation and support as well as governments subvention.
Various fundraising events are held every year to help Ren Ci raise the much needed funds for our patients. During each of these events, our stakeholders including our volunteers, donors, supporters, staff, board members and even our benefactors and their family members, will unfailingly come together as one united family to play their part and contribute towards a common goal: to bring a ray of hope to our less fortunate patients
With the rapidly ageing population in Singapore, Ren Ci will continue to play an integral role in supporting the healthcare needs of the senior community. Besides giving hope to frail elderly by helping them overcome their disabilities and teaching their families to care for them at home, Ren Ci also partners various community groups and social enterprises to give dignity back to the elderly.
---
Rockhill Hermitage
Address: Wegirikanda, Hondiadeniya Via Gompola, Sri Lanka    
Tradition: Theravada, Vipassana Insight Meditation
Phone: 602 801 871
E-mail: timbrowning@netspace.net.au
Website: http://www.rockhillsrilanka.com/
Find on:


Contact Persons: Venerable Bhante Kassapa & Tim Browning
Spiritual Director: Venerable Bhante Kassapa Rockhill Hermitage and Rockhill International Buddhist Nunnery offer group and individual Vipassana Insight Meditation retreats for Westerners and Sri Lankans. The head teache

---
Rohana Vipassana Meditation Center
Address: Aagarawala Aparekka, Matara Southern MH 81032
Tradition: Theravada
Affiliation: Sri Mathikarama Purana Viharaya
Phone: 94-60-2414710
E-mail: smpvlk@gmail.com
Find on:


Spiritual Director: Ven. Ullala Chandima Maha Thera (Phone: 94-60-2414710)
Main Contact: Ven. Ullala Chandima Maha Thera (Phone: 94-60-2414710)
Notes and Events:
Forest Monastery provides meditation instructions & spiritual guidances.
---
Rudura Anandaniketan Buddhist Temple
Address: VILL : RUDURA, P.O : ANOWARA, P.S : ANOWARA, DIST : CHITTAGONG ANOWARA 4000
Tradition: Theravada
Affiliation: Buddhist Cultural Progressive Association & Welfare Non-political, Socio-Cultural & Non-profitable
Phone: +8801819025464
E-mail: blmitra@hotmail.com
Website: https://bcpaw.wordpress.com
Find on:


Main Contact: VEN. B. L. MITRA Email (Phone: +8801819025464)
Teacher: VEN. BUDHI RARATAN THERO
Notes and Events:
RUDURA ANANDANIKETAN BUDDHIST TEMPLE IS SITUATED IN VILL : RUDURA, P.O : ANOWARA, P.S : ANOWARA, DIST : CHITTAGONG, BANGLADESH.
This monastery run by the donation of the People. In this monastery are ten monks and novices. And some of the Monastery helpers who attend in the school also supported by the Most respected VEN. BUDHI RARATAN THERO.
---
Sad Paramita Temple
Address: Jl Babakan Tarogong 251 Bandung Jawa Barat 40232
Tradition: Vajrayana
Phone: 62-22-6124422
Fax: 62-22-6015610
E-mail: sadparamita@hotmail.com
Website: http://www.sadparamita.org
Find on:


Co Director: Mrs Julia Johan Email (Phone: 62-85721464381)
Teacher: Master Xue Shan
Main Contact: Mr Jo U Leng Email (Phone: 62-8122166248)
Spiritual Director: Master Xue Shan (Phone: 62-8122166248)
Notes and Events:
Mondays and Thursdays: Mantra chanting and Meditation.
Monthly temple activity to help local needs via various form of charity activities i.e. providing free medical check ups for the poor, helping the victims of natural calamities, blood donation, and more.
Other Buddhist activities include yearly Bardo ceremony for the deceased.
---
Sagaramudra Buddhist Society
Address: 5 Lorong 29 Geylang Singapore 388060
Tradition: Mahayana
Phone: (65) 6746 7582
Website: http://www.sagaramudra.org.sg
Find on:


Spiritual Director: Founder; Master Yuan Fan
Notes and Events:
Master Yuan Fan, the founder of SBS, has the ideal of improving people's mind, purifying the society and elevating the quality & character strength of the community through the Buddha's Dharma.
Based on the above ideal, Sagaramudra Buddhist Society is established to achieve 3 Objectives:
Promote Buddhist Education
Nurture the Sanghas
Provide guidance for people interested in Buddhist practice.
---
Sakya Sena
Address: 416A,VKK MENON ROAD, SIDHAPUDUR, COIMBATORE-641 044 Coimbatore Tamil Nadu 641044
Tradition: Non-Sectarian
Phone: 9994883800
E-mail: sakkyasena@gmail.com
Website: http://www.saarp.org
Find on:


Spiritual Director: chellasamy.v Email (Phone: 9994883800)
Main Contact: chellasamy.v Email (Phone: 9344158787)
Teacher: Arun
Notes and Events:
Our ultimate aim is to cultivate the Dhamma, through the education, meditation, martial arts and medicine for the betterment of living beings.
---
Sakyadhita Nunnery
Address: V.D.C. Madhubani-7, Buddha Nagar, Rupandehi, Lumbini, Nepal Lumbini Lumbini
Tradition: Theravada
Affiliation: Non-sectarian
Phone: 178 049 31677
E-mail: lumbininuns@gmail.com
Website: http://www.lumbininuns.org
Find on:


Spiritual Director: Ven. Bodhi Sakyadhita Email (Phone: 178 049 31677)
Main Contact: Ven. Bodhi Sakyadhita Email
Teacher: Venerable Metteyya Sakyaputta
Notes and Events:
Sakyadhita Nunnery is a haven for the rural girls of Lumbini who would otherwise face a life of child marriage, no education, and hard labour. By creating this nunnery we are able to offer them the chance to complete their education and empower them to make their own decision to continue on to college, get a job, remain as a nun or get married.
---
Sakyasingha Rathapala Buddhist Monastery
Address: Buddha Lok, Meerut Road HAPUR 245101
Tradition: Non-Sectarian
Affiliation: The World Fellowship of Buddhists
Phone: 0091-9358560005
E-mail: ibei_wfbrc@rediffmail.com
Find on:


Main Contact: M.K. Otani (Phone: 00-91-9837044142)
Spiritual Director: Loknayak Ashvaghosh Mahanayak Mahathera
Notes and Events:
Sakyasingha Rathapala Buddhist Monastery

INTERNATIONAL BUDDHIST TOURIST PLACE
Managed By: INTERNATIONAL BUDDHA EDUCATION INSTITUTE
Chief Abbot : His Eminence Lag Mahanayak Mahathera
Location: Buddha Lok, Meerut Road, Hapur-245101 (U.P.)
Area: Around 1000 Sq. Yards in Hapur and 1.134
hectares in Village Fagautta, Tehsil Hapur, District
Ghaziabad.
BRIEF HISTORY

The INTERNATIONAL BUDDHA EDUCATION INSTITUTE (IBEI) was established in 1952 at Hapur. The Institute got itself formally registered by the Registrar of Societies, Uttar Pradesh in 1980-81.

From its very inception the Institute has preserving the Monastery at Hapur. The Hapur land of the institute was donated by the leading businessman of Hapur Dr. Prabhakar Mishra, who belongs to the family of Rathapala and he encourage us to make a monastery in the memory of Rathapala. Dr. Prabhakar Mishra passed away recently. At Fagautta, the land is allotted by Government of Uttar Pradesh in the name of International Buddha Education Institute. The institute has been engaged in the welfare works specially for the benefit of destitute women and children and has setup several child welfare centres and foster homes. At its headquarters at HAPUR it has a campus comprising of 32 rooms which apart from housing the office and the staff of the Institute also provides for one orphanage where 20 destitute children are being maintained. The Institute time to time organise conferences/workshops/seminar/symposium on Buddhism as wells as issues such as Non Conventional Energy Sources, Destitute Children, Social Justice, Environment and Energy, etc.

AIMS AND OBJECTS

To provide global attention to HAPUR (THULLAKOTHITTA) as the International Historical Place.

To established a hi-tech Buddhist Library and a Buddhist Monastery at Hapur, where millions of devotes from India as well as abroad able to get Buddhist literature.

To established a guest house at Hapur for the foreigners.

To carry to the farthest corners of the world the message of world peace, brotherhood and friendship and to promote the spread of Buddhism through Buddhist Education, including establishment of temples for the study of philosophy and Buddhist worship.

To organise seminars for the training, recruitment and posting of monks, preacher and teachers.

To work for cooperative relations between the Buddhists-and-Non-Buddhists.

To work for the development of society and culture.

CONSTRUCTION "SAKYASINGHA" RATHAPALA BUDDHA MONASTERY AND GUEST HOUSE, HAPUR
CONCEPT
The SAKYASINGHA RATHAPALA BUDDHA MONASTERY, Hapur under the aegis of INTERNATIONAL BUDDHA EDUCATION INSTITUTE, HAPUR would be of its unique type.

LOCATION
The location of Monastery is Buddha Lok, Hapur District Ghaziabad situated at 55 km. northeast from New Delhi on National Highway 24
---
Sam Poh Thong
Address: 396, Jalan 7, Kg Baru Ampang, Ampang Selangor 68000
Tradition: Mahayana
Affiliation: Poh Lum Nunnery, Petaling Jaya, Selangor
Phone: 603-4292 6943
Fax: 603-4292 6943
E-mail: revsingkan@gmail.com
Find on:


Main Contact: Ven Sing Kan
Spiritual Director: Ven Kai Sau
Notes and Events:
Regular Programme / Schedule :-
Sunday Dhamma Class for children : 9.00am to 12.00noon
New and Full Moon Cultivation

Recitation of Pu Men Ping : 10.00am to 10.45am

Dhamma Talk : 11.00am to 11.30am
Offerings to Buddha : 11.30am to 12.00noon
Every last Sunday of the Lunar Calendar : 10.00am to 11.00am
Medicine Buddha Dharma Assembly
---
Sammyak Bahuuddeshiya Samajik Vikas Sanstha
Address: Vishwakarmanagar,infront of New Belapur road,Kalwa - Thane - 400605 Infront of New Belapur Road,kalwa west Kalwa, Thane Thane Maharashtra 400605 Kalwa - Thane 400605
Tradition: Theravada, Buddhist organisation
Phone: 91-8952457099
E-mail: sbsvs2013@yahoo.com / sbsvs2013@gmail.com
Find on:


Main Contact: Ayu.Dr.Surendra Rajaram Shinde Email (Phone: 8-91-8652457099)
Ayushmanini: Anita Surendra Shinde Email (Phone: 91-8652457099)
Ayu.: Ashok Rajaram Gaikwad Email
Notes and Events:
our sansthas multipurpose sammyak aims and objects and work for Humanities. sansthas main aims and objects is Education, Health for all, Socially, Agriculture, Cultural,Meditation,Sports and Spirituals,and Various Programmes like as Save Earth,Water and Trees and also implement a Income Generation Activity and Personality Development,Convenience To peoples From Societies Through Pravachan and Write a Article in News Paper In Different Subjects,Arrange Pravachans,etc.
Year of Establishment 2000 but Registered in 2013.
---
San Cao Gen
Address: 2 Telok Blangah Street 31 1st floor Ren ai Hall Yeos Bldg. Singapore 108942
Tradition: Non-Sectarian
Phone: 62711530
Fax: 62711530
E-mail: sancaogen@gmail.com
Website: http://www.sancaogen.org
Find on:


Notes and Events:
About Us

We are a group of students from the 3 traditions (Theravada, Mahayana and Vajrayana), with motivation to listen, contemplate and practice the teachings of Buddha, following Buddha Dharma and the great commentaries. Regular discussion and practice sessions are conducted. We warmly welcome all Dharma friends, Sanghas, Practitioners to join our activities.

关于我们

三草亘是有一群南北传及金刚乘弟子组成,以闻思修佛陀的教导,经纶义为依止。定期讨论共修,欢迎佛友,僧伽,大德助缘导修。

The Origin of San Cao Gen (The Three Herbs)

Saddharma Puṇḍarīka Sūtra (Lotus Sutra) - It was stated in The Parable of the Medicinal Herbs that Buddha uses the metaphor of falling rain to describe how the Buddha teaches sentient beings. The rain, which represents the Buddhadharma, falls on various flora. There are three types of medicinal herbs, small, medium and large. The herbs receive varying amounts of rain according to their size. This represents how the Buddha teaches with equanimity but because of the different capacities of sentient beings, they gain different levels of understanding.


---
Sandra Kimball
Tradition: Non-Sectarian
Phone: 8175-762-6322
E-mail: sandra@internationalcounselling.com
Website: http://www.internationalcounselling.com
Notes and Events:
Sandra Kimball is a meditation mentor who began the study and practice of meditation over 28 years ago and it has been part of her daily life ever since. She has been a student of Vipassana (Insight) and Zen meditation and has been mentored by many excellent teachers. Her meditation experience is also informed by the study in the Way of Tea at the Urasenke Chado Institute, Kyoto Japan, for over six years.
---
Santisukharama Meditation Centre
Address: c/o Kota Tinggi Buddhist Society, 6, Jalan Delima 2, Taman Kota Jaya, Kota Tinggi Johor 81900
Tradition: Theravada, Mahasi Vipassana Tradition
Affiliation: Mahasi Vipassana Tradition
E-mail: office@santisukharama.org
Website: http://www.santisukharama.org/
Find on:


Notes and Events:
The method of meditation taught here is vipassana meditation which is in line with the method taught by the late Ven. Mahasi Sayadaw of Burma.

Foreign meditators are welcome to practice at Santisukharama.

The founding teacher was Venerable Sujiva, a Malaysian monk and a disciple of Sayadaw U Pandita.
---
Satipatthana Meditation Centre
Address: 735A Havelock Rd, Singapore 169652
Tradition: Theravada, Mahasi Sayadaw Vipassana meditation method
Phone: 6272 5696
E-mail: smc.retreat@gmail.com
Website: http://smcmeditation.blogspot.sg/
Find on:


Spiritual Director: Ven Sayadaw U Rajinda
Notes and Events:
Satipatthana Meditation Centre (SMC), Singapore was founded in 2004 under the guidance of Sayadaw U Rajinda to provide opportunities and venues for intensive Vipassana meditation practice and to propagate Buddhism among others.
---
Satipatthana Meditation Centre
Address: 40 Jalan Malu-Malu, Sembawang Springs Estate, Singapore 769657
Tradition: Theravada,
Phone: (65) 67589488
E-mail: sati_patthana@yahoo.com.sg
Find on:


Main Contact: Li Chun
Spiritual Director: Sayadaw U Rajinda
Notes and Events:
Our weekly activities include:

Thursday - meditation & dhamma discussion (English) 7.30 pm
Sunday - morning puja & meditation (English) 9.30 – 10.30 am Sunday - evening meditation and dhamma discussion (Burmese) 7 pm

In addition to weekly activities, we also hold meditation retreat on various occasions.
---
Savanata Sisilasa Internet Only Dhamma Radio
Tradition: Theravada
E-mail: savanata_sisilasa@hotmail.com
Website: http://www.savanatasisilasa.org
Notes and Events:
Savanata Sisilasa is the first online Dhamma radio in Sinhala language. you can listen to sleceted sinhala dhamma sermons by various bhnathes in all 24 hours. This is complete a free dhamma service. We also conducu two online dhamma classes for children in English languagae using SKYPE facility.
---
Sayagyi U Ba Khin Memorial Association
Address: 522 East Coast Road #12-03, Singapore 458966
Tradition: Theravada, Burmese
E-mail: gbelst@sgh.com.sg
Find on:


Teacher: Mother Sayama and Saya U Chit Tin
Notes and Events:
Vipassana Meditation Retreats.
---
Secangkirteh.com
Address: Jl. Manyar Kartika I / 5 Surabaya 60118
Tradition: Non-Sectarian, Tri Dharma, Maitreya, Kong Hu Chu, Tao, Zen
Phone: +623159611809
Fax: +62315961180
E-mail: contact@secangkirteh.com
Website: http://www.secangkirteh.com
Find on:


Notes and Events:
secangkir teh is a web site where buddhism youth gathering.

 

Setiap hari sebelum melaksanakan kegiatan sehari - hari kita tidak lupa untuk meminum secangkir teh. Dalam kegiatan padat dan penuh aktifitas, tentunya secangkir teh memberikan kesegaran tersendiri. Selepas dari kegiatan sehari - hari kita merasa lelah. Tapi dengan meminum secangkir teh membantu menyegarkan diri. Begitu pula halnya bila kedatangan tamu atau kerabat. Tidak lupa kita menyuguhkan secangkir teh. Akhirnya sebelum kita tidur tentunya tidaklah lupa untuk membaca www.secangkirteh.com.

Di dalam wadah secangkir teh ini anda bebas mengekspresikan diri anda. Selain itu anda juga dapat berbagi kesenangan, mendiskusikan masalah, berbicara tentang Dhamma, bermeditasi, dan bertanya jawab dalam hal apa saja bersama rekan - rekan se Dhamma.

Bahkan untuk rekan - rekan se Dhamma dari aliran manapun, baik Tantrayana, Theravada, Mahayana, Tri Dharma, Zen, Taoism, Kong Hu Chu, dan Maitreya silahkan bergabung disini. Dan tentunya juga silahkan bergabung bagi mereka yang ingin mengenal ajaran buddhist.

Secangkir Teh dot com merupakan komunitas Buddhist se Indonesia yang mana bisa saling berbagi atau sharing pengalamannya. Secangkirteh.com tidak terbatas pada penganut Buddhist saja, tapi pada semua umat beragama apapun dipersilahkan untuk mengunjingi secangkirteh.com. Selain itu, di dalam secangkirteh.com ini terdapat Forum Komunitas untuk mereka berekspresi. Dan juga Online Chat Live Conference untuk bertemu sesama anggota agar bisa mengenal lebih dekat. Dengan kata lain inti dari secangkirteh.com adalah keakraban, kebersamaan, dan kerukunan sesama manusia.

Why bernama secangkirteh.com? Karena secangkirteh diambil dari ajaran Zen yang mana diharapkan kita bisa menyuguhkan sesuatu untuk memberikan penyegaran. Sebab di dalam secangkirteh.com diharapkan kita bisa rileks, tenang, menjadi lebih bijaksana, serta lebih terbuka wawasan kita.

PS : secangkirteh.com merupakan bentuk perbaikan dari Buddhism Indonesia - Friendster Group. Mengingat komunitas di BI yang mengeluh soal errornya FS dan kalau malam mau Online buddhist Conference sering DC tidak jelas maka situs ini dibentuk. Dengan kata lain bukan tandingan BI Forum - FS. Terima kasih atas pengertiannya

May all beings be happy / Om Mane Padme Hung
---
Sekolah Tinggi Ilmu Agama Buddha Smaratungga Boyolali
Address: Jl. Semarang-Solo Km 60, Ampel-Boyolali Jawa Tengah Boyolali Central Java 57352
Tradition: Non-Sectarian
Phone: +62276330835
Fax: +62276330835
E-mail: psnadi@gmail.com
Website: http://www.stiab.net
Find on:


Spiritual Director: Ven. Sasanabodhi Email (Phone: +6281805891786)
Waket I: Ven. Khemacaro Nyanasubalo Email (Phone: +6281805891786)
Notes and Events:
Sekolah Tinggi Ilmu Agama Buddha Smaratungga (Smaratungga Buddhist College). Professional in Management of Buddhist Education.
---
SELAMAT DATANG DI MILIS_BUDDHA

Tradition: Non-Sectarian
Notes and Events:

Milis_Buddha: A Buddhist Mailing List in the Indonesian language.

Welcome to Milis_Buddha

A moderated list in Indonesian language (some English) to share ideas, knowledge and experience on the Teachings of the Buddha and their practice in daily life; to study, query etc for achieving a better understanding of Buddhism and for encouraging mutual respect among fellow Buddhists from all sects and schools; and to foster one\'s own spiritual wisdom and enlightenment.

This mailing-list is open to anyone who professes taking refuge in the Buddha, in the Teachings of the Buddha and in the Sangha. All subscribers are required to share the spirit of Truth, Righteousness, Peace, Loving-Kindness, and Non-Violence. Differences of opinion are welcome, but flamings are not.

The following is the Milis-Buddha Charter. The Indonesian language is used in this list and no English translation of the charter is provided. If you do not speak Indonesian, you may choose to leave this list by writing to Moderator_Milis_Buddha@poboxes.com to delete your address from the list.

If you choose to remain subscribed, you may receive a few responses to your postings from other subscribers who speak English if you write in English.

If you have any question about the Milis_Buddha list, write to the list owners at the address: Moderator_Milis_Buddha@poboxes.com
---
Selangor Buddhist Vipassana Meditation Society (SBVMS)
Address: 29-b, Jalan 17/45 46400 Petaling Jaya, Selangor, Malaysia. Selangor
Tradition: Theravada
Find on:


Notes and Events:
• Dhamma Talk and Short Sitting 8:00 - 10:00 pm (first Saturday. of month - phone to check) - conducted by Bro. James Ong. Meditation:
• Vipassana Meditation Course (8 sessions) for Beginners. - Second half-of-year (phone to check time and date)

• Metta Meditation Course (6 sessions) for Beginners. - Meditation Retreat at Buddhirama, K.K.B (Tel/Fax. for information) SBVMS is run by an elected committee. For further information please contact the address and contact numbers above.

Dhamma Publication Project for free distribution : Countless books have been written on the life of the Buddha, but the "Great Chronicle of Buddhas" (eight books of 5516 pages in six volumes) written by the late Most Venerable Mingun Sayadaw of Myanmar, stands out as the most comprehensive work on this subject. Through the generosity of fellow Buddhists, 1000 copies of Volume I (Part 1 & 2) was successfully printed in November 1996. The 2nd volume (Part 1 & 2) is now available for free distribution. Volumes 3-5 are also available. As these books are for free distribution you may request them directly from SBVMS or through the post. If you have requested that the books be mailed to you, you will be informed of the required postage. Delivery is subject to the availability of stock and the process may take some time due to an influx of requests. See contact details above.
---
First Previous 54 55 56 57 58 59 60 61 62 63 64 65 66 67 68 Next