Asia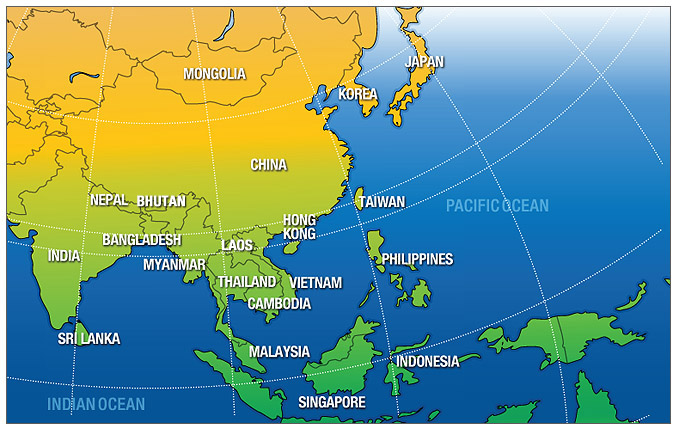 There were 1765 results matching your query.
First Previous 60 61 62 63 64 65 66 67 68 69 70 71 Next
Tian Rien Lodge
Address: 504,Block E9 Section 2 Wangsa Maju 53300 Kuala Lumpur, Malaysia. Kuala Lumpur
Tradition: Theravada
Phone: (603) 4127973
E-mail: shihyinhow@hotmail.com
Find on:


Teacher: Rev. Bhikkhu DhammasatI Shih Yin How (Chinese and English Speaking Monk).
Notes and Events:
Vipassana (Insight) in the Ven.Ledi Sayadaw, Saya Thetgyi, Ven. Webu Sayadaw, Sayagyi U Ba Khin, S.N.Goenka tradition.
---
TIbetan Buddhist Studies Society
Address: No 2 Lorong 13 Geylang Road Singapore 388640
Tradition: Vajrayana, Payul Nyingma
Phone: :(+65) 67424438
Website: http://www.tbss.org
Find on:


Spiritual Director: Lhatse tulku rinpoche
Notes and Events:
The main objective of this society is to propagate the Vajrayana Buddhism with main emphasis on the practice according to the Nyingma Palyul Lhastse lineage, as well as study all the four major Tibetan Buddhist traditions, namely, Nyingmapa, Gelugpa, Kagyudpa, and Sakyapa, and the sutrayana path of Mahayana and Theravada.

The centre was officially opened at end of October 1999 by His Eminence Lhatse Tulku Rinpoche, the Centres Spiritual Advisor. Soon after that, His Holiness Penor Rinpoche, the Supreme Head of Nyingmapa Tradition, visited and blessed the centre.

Regular weekly activities include Dharma Teaching on every Thursday and Saturday evening, as well as Shakyamuni Buddha Puja on every Tuesday evening, and Green Tara Puja on every Sunday morning.

In addition to the regular weekly programme, the centre also conduct Medicine Buddha Puja on the 1st day of each Tibetan calendar month and the Tsog Offerings on 10th and 25th of each Tibetan Calendar month.

The centre has also conducted the Black Zambhala Puja on Chinese New Years Eve and Nyung-Nie (1,000 Arm Avalokiteshvara) Retreat on Vesak Day. His Eminence Lhatse Tulku Rinpoche, the Spiritual Advisor of the Centre, has also granted Highest Yoga Tantra Empowerments of Kurukulle and 4-Arm Avalokiteshvara and shall grant the 2-day Great Empowerment of the Unsurpassed Most Secret Vajrakilaya at mid-October.

Rinpoche has also given teaching on Chod Practice, Green Tara Puja Commentary, 4 Foundations Practice, Stages of Vajrayana according to Commentary of Lama Tsong Kharpas Great Exposition of Secret Mantra, 37 Practices of the Bodhisattva, and Powa Teaching.

Basically, Rinpoche has catered his teachings for both beginners and senior practitioners. His teaching range from clear explanation of the practice of Vajrayana Buddhism for beginners to Highest Yoga Tantra teaching for senior practitioners.The centre also plan to involve in charity Project.
---
Tim Kreatif Sriwijaya (TKS)
Address: Kampus Sekolah Tinggi Agama Buddha Negeri Sriwijaya Jl. Engineering Pagarhaur Serpong Tangerang Jakarta 15000
Tradition: Non-Sectarian
Affiliation: Departemen Agama Republik Indonesia
Phone: +6281383343680
E-mail: tks.stabn@gmail.com
Website: http://www.masterluyut.blogspot.com
Find on:


Main Contact: Aji Nugroho Email (Phone: +6281383343680)
Teacher: Setia Dharma
Spiritual Director: Monks
Notes and Events:
Tim Kreatif Sriwijaya (TKS) is intern organization in State-owned Buddhism High School of Sriwijaya Tangerang, Banten, Indonesia. Our activities is Publisher, Dhammaclass, Sunday School, Dhamma Camp, and more about Buddhist events.
---
Tim Pembina Kerohanian Buddha Institut Teknologi Sepuluh Nopember
Address: Kampus ITS Sukolilo Surabaya East Java
Tradition: Non-Sectarian
Affiliation: Vihara Buddha Kirti
Website: http://www.tpkbviriyavijja.wordpress.com
Find on:


Notes and Events:
We are a community of Buddhist student in Sepuluh Nopember Institute of Technology.
---
Treeleaf Zendo
Address: 1331 Numazaki Tsukuba Ibaraki 300
Tradition: Mahayana, (Nishijima-Niwa)
Affiliation: Soto Zen
E-mail: jundotreeleaf@gmail.org
Website: treeleaf.org
Find on:


Teacher: Jundo Cohen
Notes and Events:
Treeleaf Zendo (a Soto Zen Sangha located in Tsukuba, Japan) was designed specifically as an online practice place for Zen practitioners who cannot easily commute to a Zen Center due to health concerns, living in remote areas, or childcare and family needs, and seeks to provide Zazen sittings, retreats, discussion, interaction with a teacher, and all other activities of a Zen Buddhist Sangha, all fully online. Members now sit in over 20 countries. The focus is Shikantaza "Just Sitting" Zazen as instructed by the 13th Century Japanese Master, Eihei Dogen. Teacher Jundo Cohen is a Soto Zen Priest, founder and teacher of the Treeleaf Zendo was ordained in 2002 and subsequently received Dharma Transmission from Master Gudo Wafu Nishijima, and is a member of the Soto Zen Buddhist Association and American Zen Teachers Association.
---
Tripitaka Tamil Foundation
Address: 89 F ,Third street Malleshwari Nagar Madambakkam Chennai 600126 Chennai 600126
Tradition: Non-Sectarian
Phone: 9865122552 ,9003056091
E-mail: tripitakatamil@gmail.com
Website: http://www.tripitakatamil.com
Find on:


Treasurere : Upasaka E Anban Email (Phone: 9445369542 )
Teacher: Ven.D Bodhipala
Main Contact: Ven.Dr Bodhipala
General secretary : Prof.Dr K Jayabalan Email (Phone: 9003056091)
Notes and Events:
Tripitaka Tamil foundation founded by Ven Dr Bodhipala Maha Thero of Madurai intended to translate Tripitaka text in to Tamil.A group of Buddhist scholaors were associate this valuable work in to Tamil language to benefit the societyat Large.As a part of foundation we translated Dighanikayam ,Pukkala Pannati Part 4 from Abhidhamma.
May All Beings Be Happy!
---
Triratna Buddhist Community
Address: Block no. 52/2, Shiv Shakti Colony, University Road, Nr. Aakashwani Chowk Rajkot Gujarat
Tradition: Non-Sectarian
Affiliation: Friends of Western Buddhist Order
Phone: +919601261027
E-mail: jerrypardiwala@gmail.com
Find on:


Spiritual Director: Urgyen Sangharakshita
Main Contact: Jerry Pardiwala Email (Phone: +919601261027)
Teacher: Manjuratna Shresthi
Notes and Events:
Namo Buddhay!
We, at Triratna Buddhist Community, sincerely believe that labeling the teachings of our Master, Lord Gautam Buddha, based on sects is the result of not being able to understand and comprehend him correctly. Hence, we are a non-sectarian Buddhist community who believes in inculcating the best teachings of all the Masters which can help us develop ourselves and deepen our practice and understanding of Buddhism. We primarily refer to teachings of Urugyen Sangharakshita who spent years in India studying different interpretations of Buddhist teachings and traditions under various masters and finally gave us the crux of Buddhist teachings.
The classes are held every Wednesday at 9:00 P.M. To get in touch with the Sangha or know the location of classes, please contact Mr. Manjuratna Shresthi (+919427214919) or Mr. Jerry Pardiwala (+919601261027).
---
Triratna Tokyo
Address: 1 Chome-2-13 Somechi, Chofu, Tokyo 182-0023, Japan Chofu 182-0023
Tradition: Non-Sectarian
Phone: +819017394210
E-mail: triratna.tokyo@gmail.com
Website: https://buddhism-tokyo.com
Find on:


Main Contact: Susana Kumagai Email
Teacher: Aryapala
Spiritual Director: Aryapala Email
Notes and Events:
Triratna Tokyo runs Meditation and Buddhism classes in English.
The Tokyo Triratna group meets regularly online and in person in Chofu-Shi.
Meditation instruction in English.
---
Triyana Dharma Centre (Sangha)
Address: Chokdol, Sitapaila Bagmati GPO BOX 24296
Tradition: Vajrayana
Affiliation: Venerable Lama Mama
Phone: 00977-1-4278352
E-mail: triyana.dharma@gmail.com
Website: http://www.triyana.org
Find on:


Spiritual Director: Venerable Khenpo Vaginada Shila Email (Phone: +977- 9851064400)
Main Contact: Venerable Lama Mama Email (Phone: +977-9841629189)
Notes and Events:
This is one and only Dharma Centre,in Nepal maybe the whole World, which gives Vajrayana Buddhist teaching directly from Tibetan into Nepali language.
As Kathmandu valley has many Buddhist and also houses for the many great master but there is rare, where they gives teaching in Nepali language for the Nepali communities. Therefore, many lamas as well as His Holiness The Sakya Trizin Rinpoche has suggested to Khenpo Vagindra Shila to start teaching. Therefore this Dharma centre is formed.

Triyana Dharma Centre (Sangha)

* Teach or train people in rituals according to Tibetan Buddhist texts
* Conduct Tibetan and English languages classes
* Translate and publish Buddhist texts in to Nepali
* Help Dharma friends by consulting or providing rituals services when needed
* Pancha and Astha Shila, Vajrayogini, Mahakala and Tara on specific days of the every month
* Hold Dharma discourses every Saturday
* Pilgrimage to Buddhist site in and out of the country
* Hold meditation sessions and retreats

We have numbers of Buddhist philosophy and rituals books in Nepali language.
---
True Buddha Shi Cheng Asociation
Address: 6 lor 1 Geylang Singapore 389117
Tradition: Vajrayana
Phone: 67413438
Fax: 67417436
Website: http://www.tbsn.org
Find on:


Spiritual Director: Ven Master Sheng Yen Lu
Notes and Events:
The founder of True Buddha School, Master Sheng-Yen Lu was born on the eighteenth of the fifth Lunar month, 1945, in the county of Chiayi at Taiwan. He now resides in the Seattle area of the United States. His religious background includes Christianity, Taoism, Sutrayana and Tantric Buddhism. Master Lu keeps a disciplined schedule throughout the day and has been practicing yoga and meditation everyday for over thirty five years. He has already reached the stage in which any yoga he engages in manifests a response. His inner world encompasses the Buddhist Tripitaka as well as the knowledge of the Supreme Consciousness of the Universe. Having achieved Enlightenment, Master Lu is revered by his students as a Living Buddha, Lian-shen. To date, the number of students all over the world who have taken refuge in Master Lu has reached over five million. There are also more than three hundred local chapters of the True Buddha School, including 35 major temples. Master Sheng-Yen Lu is also a prolific writer with over two hundred twenty Chinese books already in print.
Source: Grand Master Lu. A Brief Biography by Darrel MacLaughlin
(http://tbsn.org/english2/gm2.php)

---
Tushita Mahayana Meditation Centre (New Delhi)
Address: 9 Padmini Enclave Hauz Khas New Delhi, 110016, India
Tradition: Vajrayana
Affiliation: FPMT
Phone: (91) (11) 651 3400
Fax: (91) (11) 469 2963
E-mail: renukas@del2.vsnl.net.in
Website: http://www.tmmc.tripod.com/
Find on:


Notes and Events:
Tushita Meditation centre was founded in 1979 by the late Lama Thubten Yeshe and by the current Spiritual Director, Lama Thubten Zopa Rinpoche as a member of the FPMT. Since its inception, Tushita has provided a safe haven in which to investigate mind and heart, and a sacred place in which to find inner peace and clarity. Many great masters of the Tibetan tradition, including His Holiness the Dalai Lama, have taught at Tushita and helped to inspire others along the spiritual path.
The Centre Offers:
• A tranquil and inspiring meditation room
• Regular programmes and discussion groups
• A Buddhist library of over 1000 titles
• Teachings by highly qualified lamas, scholars and teachers.
• The annual Dharma Celebration, a public event featuring discourses by His Holiness the Dalai Lama.
• Weekend retreats close to Delhi
• Arrangements to attend courses held at sister centres in Nepal and other parts of India.
---
Tushita Meditation Centre - Dharamsala INDIA
Address: Tushita Meditation Centre, Dharamkot Village, McLeod Ganj Dharamsala Himachal Pradesh 176219
Tradition: Mahayana
Affiliation: FPMT
Phone: (+91) 8988 160988
E-mail: http://tushita.info/contact-us/
Website: http://www.tushita.info/
Find on:


Spiritual Director: Kyabje Lama Zopa Rinpoche
Notes and Events:
Tushita Meditation Centre is a centre for the study and practice of Buddhism from the Tibetan Mahayana tradition. The centre is located in the forested hills above McLeod Ganj - the seat in exile of His Holiness The 14th Dalai Lama.
Tushita aims to provide a friendly and conducive environment for people to contact, learn and put into practice the teachings of the Buddha. We organize regular introductory courses on Buddhist Philosophy and Meditation, as well as retreats and advanced courses for experienced students.
---
Ujjain Buddhist Society
Address: Ujjain Buddhist Society 5 Dhanwantari Nagar Doctors Colony, Ujjain MP India PIN 456010 Ujjain 456010
Tradition: Theravada
Affiliation: Maha Bodhi Society of India
Phone: +918770535580
E-mail: 70savitri@gmail.com
Website: https://www.facebook.com/Ven.DrSumedhThero
Find on:


Smt Savitri Kataria : Smt Savitri Kataria Email
Main Contact: Dr H B KAtaria Email (Phone: +918770535580)
Teacher: Ven Upali Thero
Anand baudh : Anand baudh (Phone: +917974190893)
Spiritual Director: Ven Dr Sumedh Thero Email (Phone: +919415945895)
Notes and Events:
We form this Society in Ujjain India as Registered Organization 07/33/01/17440/22
Ujjain (/uːˈdʒeɪn/ (
listen), Hindustani pronunciation: [ʊd͡ːʒɛːn]) is a city in Ujjain district of the Indian state of Madhya Pradesh. It is the fifth-largest city in Madhya Pradesh by population and is the administrative centre of Ujjain district and Ujjain division.[3] It is one of the Hindu pilgrimage centres of Sapta Puri famous for the Kumbh Mela held there every 12 years.[4] The famous temple of Mahakaleshwar Jyotirlinga is located in the center of the city.
An ancient city situated on the eastern bank of the Shipra River, Ujjain was the most prominent city on the Malwa plateau of central India for much of its history. It emerged as the political centre of central India around 600 BCE. It was the capital of the ancient Avanti kingdom, one of the sixteen mahajanapadas. It remained an important political, commercial and cultural centre of central India until the early 19th century, when the British administrators decided to develop Indore as an alternative to it. Ujjain continues to be an important place of pilgrimage for Shaivites, Vaishnavites and followers of Shakta.[5]
Ujjain has been selected as one of the hundred Indian cities to be developed as a smart city under Prime Minister Narendra Modi's flagship Smart Cities Mission.[6]
Prehistoric era
Excavations at Kayatha (around 26 km from Ujjain) have revealed chalcolithic agricultural settlements dating to around 2000 BCE.[7] Chalcolithic sites have also been discovered at other areas around Ujjain, including Nagda, but excavations at Ujjain itself have not revealed any chalcolithic settlements. Archaeologist H. D. Sankalia theorized that the chalcolithic settlements at Ujjain were probably destroyed by the Iron Age settlers.[8]
According to Hermann Kulke and Dietmar Rothermund, Avanti, whose capital was Ujjain, "was one of the earliest outposts in central India" and showed signs of early incipient urbanisation around 700 BCE.[9] Around 600 BCE, Ujjain emerged as the political, commercial and cultural centre of Malwa plateau.[10]
The ancient walled city of Ujjain was located around the Garh Kalika hill on the bank of river Kshipra, in the present-day suburban areas of the Ujjain city. This city covered an irregular pentagonal area of 0.875 km2. It was surrounded by a 12 m high mud rampart. The archaeological investigations have also indicated the presence of a 45 m wide and 6.6 m deep moat around the city.[11] According to F. R. Allchin and George Erdosy, these city defences were constructed between 6th and 4th centuries BCE.[12] Dieter Schlingloff believes that these were built before 600 BCE.[11] This period is characterised by structures made of stone and burnt-brick, tools and weapons made of iron, and black and red burnished ware.[12]
According to the Puranic texts, a branch of the legendary Haihaya dynasty ruled over Ujjain.[13]
Ancient period
The Mahavira Tapo Bhumi.
In the 4th century BCE, the Mauryan emperor Chandragupta annexed Avanti to his empire.[14] The edicts of his grandson Ashoka mention four provinces of the Mauryan empire, of which Ujjain was the capital of the Western province.[15] During the reign of his father Bindusara, Ashoka served as the viceroy of Ujjain,[16] which highlights the importance of the town.[10] As the viceroy of Ujjain, Ashoka married Devi, the daughter of a merchant from Vedisagiri (Vidisha).[17] According to the Sinhalese Buddhist tradition, their children Mahendra and Sanghamitra, who preached Buddhism in modern Sri Lanka, were born in Ujjain.[18]
From the Mauryan period, Northern Black Polished Ware, copper coins, terracotta ring wells and ivory seals with Brahmi text have been excavated at Ujjain.[12] Ujjain emerged as an important commercial centre, partially because it lay on the trade route connecting north India to the Deccan, starting from Mathura. It also emerged as an important center for intellectual learning among Jain, Buddhist and Hindu traditions.[10] After the Mauryans, Ujjain was controlled by a number of empires and dynasties, including local dynasties, the Shungas, the Western Satraps, the Satavahanas, and the Guptas.[10]
Ujjain remained as an important city of the Guptas during the 4th and the 5th centuries. Kalidasa, the great Indian classical poet of the 5th century who lived in the times of the Gupta king Vikramaditya wrote his epic work Meghadūta in which he describes the richness of Ujjain and its people.[19] In the 6th century CE the Chinese pilgrim Xuanzang visited India. He describes the ruler of Avanti as a king who was generous to the poor and presented them with gifts.[20]
The famed historical Mahakaleshwar Jyotirlinga temple is in Ujjain
Bharthari is said to have written his great epics, Virat Katha, Neeti Sataka, the love story of Pradyot Princess Vasavadatta and Udayan in Ujjayini, as the city was called during his times. The writings of Bhasa are set in Ujjain, and he probably lived in the city.[21] Kalidasa also refers to Ujjain multiple times, and it appears that he spent at least a part of his life in Ujjain.[22] Mrichchhakatika by Shudraka is also set in Ujjain.[23] Ujjain also appears in several stories as the capital of the legendary emperor Vikramaditya. Somadeva's Kathasaritsagara (11th century) mentions that the city was created by Vishwakarma, and describes it as invincible, prosperous and full of wonderful sights.[24] Ujjain was sacked several times by the Arabs of the Umayyad Caliphate in the 8th century CE. The Arabs called the city Uzayn.[25]
Medieval period
The Jantar Mantar at Ujjain was commissioned by Jai Singh II (1688-1743) of Jaipur.
The Paramaras (9th-14th century CE) shifted the region's capital from Ujjain to Dhar.[10] Mahmud of Ghazni sacked the city and forced it to pay tribute during his campaigns in India. In 1235 CE, Iltutmish of Delhi Sultanate plundered the city.[10] With the decline of the Paramara kingdom, Ujjain ultimately came under the Islamic rule, like other parts of north-central India. The city continued to be an important city of central India. As late as during the times of the Mughal vassal Jai Singh II (1688-1743), who constructed a Jantar Mantar in the city, Ujjain was the largest city and capital of the Malwa Subah. The city continued to be developed during Muslim rule especially under the Delhi Sultanate and the Mughal Empire, it was used as an important military headquarters.[26]
Modern period
During the 18th century, the city briefly became the capital of Scindia state of the Maratha confederacy, when Ranoji Scindia established his capital at Ujjain in 1731. Madhadji Shinde constructed a grand palace with a hundred rooms around which the Maratha sardars constructed their own mansions. Ruined and destroyed temples were restored and newer ones were built.[27] But his successors moved to Gwalior, where they ruled the Gwalior State in the latter half of the 18th century. The struggle of supremacy between the Holkars of Indore and Scindias (who ruled Ujjain) led to rivalry between the merchants of the two cities.[28][29][30][31] On 18 July 1801, the Holkars defeated the Scindias at the Battle of Ujjain. On 1 September, Yashwantrao Holkar entered the city, and demanded a sum of 15 lakh rupees from the city. He received only 1/8th of this amount; the rest was pocketed by his officers. A force sent by Daulat Scindhia later regained control of Ujjain.[32] After both Holkar and Scindias accepted the British suzerainty, the British colonial administrators decided to develop Indore as an alternative to Ujjain, because the merchants of Ujjain had supported certain anti-British people. John Malcolm, the British administrator of Central India, decided to reduce the importance of Ujjain "by transferring a great part of that consequence it now enjoys to the Towns of Indore and Rutlam cities, which are and will continue more under our control."[28]
After the independence India, Ujjain became a part of the Madhya Bharat state. In 1956 Madhya Bharat was fused into the State of Madhya Pradesh.[33][34][35][36]
Ujjain is located in the west-central part of India, and is north of the upper limit of the Vindhya mountain ranges. Located on the Malwa plateau, it is higher than the north Indian plains and the land rises towards the Vindhya Range to the south. Ujjain's co-ordinates are 23°10′N 75°46′E with an average elevation of 494 m (1620 ft).[37] The region is an extension of the Deccan Traps, formed between 60 and 68 million years ago[38][39] at the end of the Cretaceous period. The city is on the bank of the river Shipra which flows into the nearby Chambal. The tropic of cancer also passes through a temple named Karkoteshwar, located near Harsiddhi Mandir in Ujjain. This is incorrect- I visited Ujjain a few days ago and went to the Karkoteshwar temple in the Harsiddhi complex and that Karkoteshwar temple is a part of the 84 Mahdevs and has nothing to do with the Tropic of Cancer- the temple is Karkrajeshwar temple - it is half a mile along the Shipra river further along form Harsiddhi- Happy to send in Photos and Archeological proof and Citations if needed, for this-Dr Neeraj Sharma The Tropic of Cancer is thought to go through 4 parts of Ujjain- The Mangalnath temple, Jantar Mantar, Dome of Mahakal and the Karkrajeshwar temple.
---
Ujjain Buddhist Society
Address: Ujjain Buddhist Society 5/5 Dhanwantari Nagar Ujjain Ujjain 456010
Tradition: Theravada
Affiliation: All India Bhikhu Sangha
Phone: 8770535580
E-mail: katariyaharibabu@gmail.com
Website: https://www.facebook.com/Ven.DrSumedhThero
Find on:


Teacher: Dr H B Kataria
Main Contact: Er Savitri Kataria Email
Spiritual Director: Ven Dr Sumedh Thero Email (Phone: +919415945895)
Notes and Events:
Events and Activities of Ujjain Buddhist Society, Ujjain MP India
W.e.f. 2016 - Singhasth Kumbh Mela
Training of Lower ordination Buddhist monks, May i.e. Buddha Purnima every year at Ashoka Buddha Vihar, Freeganj Ujjain MP, India. 10 to 12 days lower order of ordination training programme was initiated in 2016 during Singhasth Kumbh Mela conducted. Self willingness to the course and later allow all of them to remove the hairs from skull triple Purnima BE or to say Buddhism as well as Dhamachakkapavattan. After given them 10 precepts, 75 sekhiya and kasaya under the age group of 12 to 20 years. This was the unique occasion on that a sum of very high range of young teenage to old persons could get sramner (lower order of ordination) under the one roof.
The main trainer during this period 12 to 15 days were Ven Dr Sumedha Thero Thero, Ven Dhamma Dhar Thero, of Pune, MS India. Sramner (lower order of ordination) were practicing morning (6.00 AM to 7.00 AM) as well as evening (6.00 AM to 7.00 AM) chantting of Buddha Vandana, Dhamma Vandana, Sangha Vandana, Avahan Sutta, Das Dhamma Sutta, Maha Mangal Sutta, Karniya Metta Sutta, Rattan Sutta, Jaya Mangal Gatha, Khandaparanti, Athaveesparanti, Patichsmutapada, Mittabhavana. On every morning breakfast (7.00AM) and lunch (11.30AM) recite Pindapatpachhvekhana, evening (5.00PM) gilanipachaya pachvekhana. Besides these they were get training of ekansh chevar (Kasaya) and Ubhayance chevar pachyavekhana. As well as sayana-asana pachyavekhana. Thus these temporary monks could get very high level of training in the Monkhood. The concluding function were also arrange.
Annual events celebrations w.e.f. 2016
Buddha Purnima- every year celebrations
Dhammachakkapavattan Purnima i.e. Ashala
Pavarana or Kathin i.e. Kartika Purnima
mTtSu esa Lke; le; ij vk;ksftr gksus okys dk;Zdzeksa dk fooj.k layXu gS
Ujjain Buddhist Society get Registered in 2022
---
Uluchari Sadhammaaratna Bouddha Vihar
Address: Uluchari Para, Farua UP Bilaichari, Rangamati, Bangladesh Bilaichari 4550
Tradition: Theravada
Affiliation: Dhubpani Boudha Vihar
E-mail: ariyajyoti08@gmail.com
Find on:


Assistent: Ariyajyoti Email
Teacher: Ven. Ajita Mahathera
Spiritual Director: Venerable Ajita Mahathera
Notes and Events:
Uluchari Sadharma Bouddha Vihara is a Buddhist Temple situated in Uluchari Village in Farua union in the Sub-district of Bilaichari, Dist:Rangamati, Bangladesh. This monastery run by the donation of the People.In this monastery dwell ten monks and novices. And some of the Monastery helpers who attend in the school also supported by the Most respected Dhanya bhante.

This Vihara has Most Respected teacher venerable Ajita Mahathera (Dhyana Bhante) who follows vinaya discipline strictly. Venerable named a Dhayan Bhante because of his practicing meditation. And also venerable bhante has another name as Garo Bhante which means venerable one who dwells in the cave. He has Two temples one is at Dhubpani in the jungle which secluded place and another one is at Uluchari vilage. He has been to Bodh Gaya,India the Secret place of Buddhist people and in Yangon the Golden land of Pagoda. During venerable visiting in Myanmar brought Relics and worshiping with most respect by the people.Venerable bhante is a calm and respected meditator monk in Bangladesh.
And this temple started for constructing a pagoda but due to financial problem the work under pending. Anyone well wisher donor are welcome for their kind support to the Buddha Sasana . And also the people started to dig underground for constructing a meditation hall for the one who wish to practice meditation from that area. But for constructing that meditation Hall also has not yet founded fund. So the well wisher are welcome for their good deeds.
We wish may there be peace without any disturbance in the whole world.
May the people follow morality, concentration and wisdom so that they can attain the highest Bliss Nibbana.
May all the living beings be happy and release from all kinds of suffering!
With Metta
Uluchari Sadharmaratna Bouddha Vihara

---
United Hokkien Cemeteries
Address: 161, Batu Gantong Road Penang 10450
Tradition: Mahayana
Affiliation: Chinese Cemetery Buddhist
Phone: +6-04-8261967
Fax: +6-04-8262239
E-mail: chuentat@hotmail.com
Find on:


Notes and Events:
Ancestors of commemorative frames are allowed to be placed inside the temple with many Buddhist figures. Free incenses are available for pious visitors with donation boxes that collect funds for various Buddhist-related festivals mixed with Chinese tradition.
[Note : Swinburne University Buddhist Society (SBS) Australia presented voluntary directory input for selected Buddhist organization– from Kang Chuen Tat chuentat@hotmail.com ]
---
Upakara Kalyana Mitta Buddhist Association (UKMBA)
Address: Petaling Jaya, Selangor, Malaysia Selangor
Tradition: Non-Sectarian
Find on:


Notes and Events:
UKMBA was established to provide spiritual support, information and contacts for Buddhist graduates from the National University of Malaysia.
Areas of Focus:
1) Spiritual Support and Personal Development
2) Leadership Training and Organisational Support
---
Upali Rajgrah Buddha Vihar
Address: Upali Rajgrah Buddha Vihar Alhaghat Lahargird, Sipri Jhansi 284003 UP, India Jhansi 284003
Tradition: Theravada
Affiliation: Maha Bodhi Society of India
Phone: 09415945895
E-mail: vensumedh12@gmail.com
Website: https://www.facebook.com/Ven.DrSumedhThero
Find on:


Spiritual Director: Ven Dr Sumedh Thero Email (Phone: +919415945895)
Main Contact: Ven Dhamma pal Thero
Teacher: Ven Upali Thero
Notes and Events:
We organise 12 Purnima i.e. full moon day and New moon day Amavasya in year. All events in relation to Buddhism and Bodhisatva Bharat Ratan BabaSahab Dr B R Ambedkar
History of Asian civilizations and religion.
SUBJECTS FOR DISCUSSION:
Historical background of Buddhism as tool for Teerthatan (Dhammayatra)
Meditation methods and impact on society / a person's
Philosophical Buddhism and contemporary socio-cultural practices
Online Buddhism in the age of Internet
Cultural and traditional History of Bundelkhand Buddhist
The conference will include panel discussions on topics: "Monks and lay practitioners (transformation of cultural and social status)", Thus Submit your text to be publish in Upali Sandesh by September 10, 2023 on A 4 size paper up to 3 pages i.e. < 1500 words in 14 font Time New Roman. Also contribute publication cost Rs 700/page. We are unable to provide any kind of financial support. The whole programme will be based on the donation that contribute by individuals. Thus contribute one part of your income and ensure goodwill (punyaparmi).
E-mail: vensumedh12@gmail.com, upali.sumedh2017@gmail.com, https://www.facebook.com/ven.sumedh https://plus.google.com/109613482369375426878
---
Uttamayanmuni Buddhist Temple
Address: 32B Hong San Terrace 688785
Tradition: Theravada
Phone: 67691751
Fax: 67691751
E-mail: uttamayanmuni.buddhist.temple@gmail.com
Website: http://www.uttamayanmuni.org
Find on:


Spiritual Director: Phra Phian Saccavro (Abbot) Email (Phone: 67691751)
Notes and Events:
Regular Night Chanting, Weeking Sunday Morning Service - Puja, Dhamma Talk, Transfering of merits, Taking of 5 precepts and Monthly Meditation session by Thailand Forest Monks.
---
Veheragal Sirisangabo Rajamaha Viharaya
Address: Veheragala Siri Sangabo Rajamaha Viharaya, Veheragala, Ellawewa, Ranpathwila, Kahatagasdigiliya Kahatagasdigiliya North Central AD 50320
Tradition: Theravada
Phone: +94 - 253778806, +94 - 716631516
E-mail: info@veheragala.lk
Website: http://www.veheragala.lk/
Find on:


Main Contact: Rev. Neethiyagama Chandima Thero Email (Phone: +94 - 716631516)
Notes and Events:
Veheragal Sirisangabo Rajamaha Viharaya is the place where the Bodhisathwa Avalokitheshwara statue was found. This place happen to be a most important historical place. To find out more please wisit our website: http://www.veheragala.lk
---
Vihara Buddha Gotama
Address: c/o 121 Jalan Besar Temoh, Perak 35350 Perak
Tradition: Theravada
Phone: +60-12-469 7483
E-mail: webmaster@vbgnet.org
Website: http://www.vbgnet.org
Find on:


Spiritual Director: Venerable Dhammavuddho Thero
Notes and Events:
Vihara Buddha Gotama is a 15-acres forest monastery founded in 1998 mainly for the study and practice of the Buddha's discourses (suttas), monastic discipline (vinaya), and meditation, according to the original teachings of the Buddha. It is open to monks and nuns (maechees or anagarinis), and also laymen and laywomen.

This Vihara caters mainly to the residential community of monks and nuns, and those training to be monks and nuns. Thus, the daily schedule includes about 4 hours of group meditation, 2 hours of work, and 1 hour of Dhamma-Vinaya study and discussion.
---
Vihara Dhammacakkhu
Address: jl. Dahlia II No. 17 Perumahan Pakuan Bogor Bogor, Jawa Barat, Indonesia
Tradition: Theravada
Phone: (021) 328719
E-mail: selamat@bogor.wasantara.net.id
Find on:


Main Contact: Mr. Hendra Ashadi or Mr. Doddy Herwidanto
Notes and Events:
Regular Program:

Every Sunday Morning at 9.00 am: Buddhist Sunday Puja
Dhamma Class: every Saturday 14.00 - 15.30 pm and 16.00 - 17.30 pm
---
Vihara Dhammãsoka
Address: Jln. Kapten Piere Tendean Gg.Vihara No.37 Rt: 41/13 Banjarmasin 70112 Kalimantan Selatan, Indonesia.
Tradition: Theravada
Phone: (0511) 251497
Fax: (0511) 251497
E-mail: vihara_dhammaasoka@usa.net
Find on:


Notes and Events:
Regular Programme:
Sunday School: 7:30 - 9:00 am
Teenagers: 9:00 - 11:00 am
Adults: 4:30 - 6:30 pm
---
Vihara Dharmabhakti
Address: Jl. P. Tubagus Angke, Taman Duta Mas Blk D9A No. 5F Jakarta Barat Jakarta 14660
Tradition: Theravada
Affiliation: SAGIN
Phone: +62215676455
Fax: +62215676455
E-mail: viharadharmabhakti@yahoo.com
Find on:


Spiritual Director: Ven. Saddhanyano Email (Phone: +62215676455)
Main Contact: O Kiem Email (Phone: +628129968695)
Notes and Events:
Meditation class : Monday and Thursday, 19.00 - 21.00 WIB
Religious service :
Sunday service: Children, 08.00 - 10.00 WIB, Theravada
Youth, 10.00 - 12.00 WIB, Theravada
General, 14.00 - 16.30 WIB, Mahayana
Dhamma class, 09.00 - 10.00 WIB
Friday service : General, 19.30 - 22.00 WIB, Mahayana
Social service : every 3 months
---
Vihara Giri Manggala
Address: Jl. Pulau Irian, Banjar Dinas Alasangker, Desa Alasangker, Buleleng, Bali Singaraja Bali 81119
Tradition: Theravada
Affiliation: Sangha Theravada Indonesia
Phone: +62812-3989-3980
Fax: +62878-5462-6768
E-mail: vhr.girimanggala@gmail.com
Website: http://www.facebook.com/ViharaGiriManggala
Find on:


Ketua Yayasan: Gede Sukada (Phone: +62819-1664-5777)
Main Contact: Aji Nugroho, S.Ag. Email (Phone: +62812-3989-3980)
Ketua Dayaka Sabha: Ketut Widiasa (Phone: +62852-3746-6551)
Notes and Events:
Vihara Giri Manggala adalah salah satu vihara besar yang berada di Pulau Bali, tepatnya di bagian utara yaitu Singaraja, Buleleng, Bali. Untuk menuju vihara ini dapat ditempuh 2 jam dari Denpasar (Ibukota Provinsi Bali) melalui jalur Kebun Raya Bedugul atau jika Anda menempuh jalan darat dan menyeberang dari Banyuwangi, Jawa Timur (Pelabuhan Ketapang) ke Pelabuhan Gilimanuk di Bali, vihara ini dapat dicapai sekitar 1,5 jam dari Gilimanuk tersebut. Selama perjalanan dari Gilimanuk, Anda akan disuguhkan panorama Taman Nasional Bali Barat (TNBB). Perjalanan menuju Vihara Giri Manggala dari Gilimanuk akan melewati kota kecil bernama Seririt.


Hingga saat ini (13-Mar-2015), di wilayah Buleleng sendiri terdapat beberapa vihara dan cetiya, yaitu : Vihara Giri Manggala (Alasangker), Vihara Velluvana (Bontihing), Vihara Samyag Dharsana (Petandakan), Vihara Samyag Dresti (Penglatan), Vihara Buddhavamsa (Kota Singaraja), Cetiya Buddha Manggala (Kota Singaraja), Vihara Dharma Ramsi (Pemaron), dan Brahma Vihara Arama (Banjar). Masih ada destinasi vihara-vihara megah dan artistik lainnya di Pulau Bali yang sayang jika Anda lewatkan saat berkunjung ke Pulau Bali.
Anda dapat menghubungi Sdr. Aji Nugroho, S.Ag. WA: +62878-5462-6768 untuk informasi dan merencanakan kunjungan Anda ke Vihara Giri Manggala dan berkeliling Pulau Bali yang menakjubkan!
---