Asia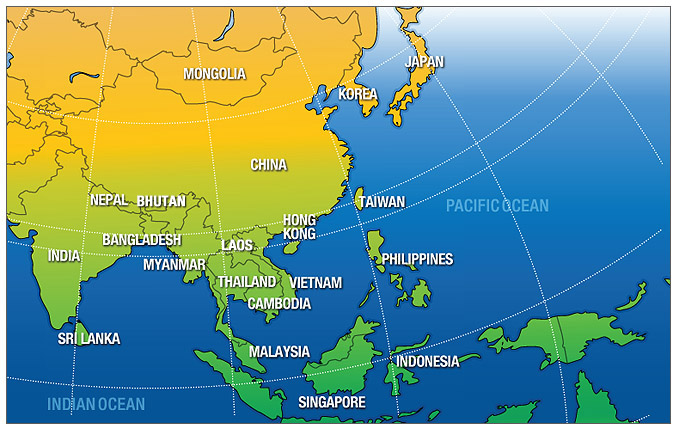 There were 1693 results matching your query.
First Previous 57 58 59 60 61 62 63 64 65 66 67 68 Next
The Root Institute for Wisdom and Culture
Address: Bihar 824231, Gaya District, PO Bodhgaya
Tradition: Vajrayana, Tibetan, Gelugpa (FPMT)
Phone: +631 400 714 / - 400 548
E-mail: rifwc@satyam.net.in
Website: http://www.rootinstitute.com/
Find on:


Main Contact: Trisha Donelly (Director)
Notes and Events:
Tradition: Tibetan. Foundation For the Preservation of the Mahayana Tradition (FPMT). Along with seminars, the Root Institute for Wisdom Culture, in a rural setting 1.5km west of the main temple, organises short and week-long residential courses, mostly focussing on the Mahayana tradition. The institute does not belong to any religious order, and has a low-key approach, working with the local community on education and health projects. Mud huts are available for retreats, and guests who appreciate a quiet environment are also welcome.
---
The Singapore Buddhist Lodge
Address: 17-19 Kim Yam Road, Singapore 239329
Tradition: Mahayana, Pure Land, Lay charity organization
Affiliation: Amitabha Buddhist Society
Phone: 67372630
E-mail:
Website: http://www.sbl.org.sg/en/index.php?option=com_content&view=frontpage&Itemid=1
Find on:


Main Contact: president Lee Bock Guan
Notes and Events:
Monday, Tuesday, Thursday, Friday, Sunday (9:00am to 5:00pm)
Wednesday, Saturday (9:00am to 7:00pm)
---
The Ultimate Truth Preaching Mission
Address: Shanti Niketan Bouddha Vihara, Tuichawng, Dist: Lunglei, Mizoram, India. Lunglei Mizoram 796730
Tradition: Theravada
Affiliation: Regd. No. SR/MZ-86 of 29.03.200.
Phone: 9612602899
E-mail: esdip@hotmail.com
Website: http://www.tutpm.org
Find on:


Teacher: Sudip Chakma
Main Contact: Sudip Chakma Email (Phone: 9612602899)
Spiritual Director: RAJESH KUMAR CHAKMA Email (Phone: 9863873175)
Notes and Events:
THE ULTIMATE TRUTH PREACHING MISSION, (a socio-religious organization ) have the honour to state that the SHANTI NIKETAN BOUDDHA VIHARA was established in the year 1968 by a local Managing Committee with a very temporary structure. The village Tuichawng is located in south west corner of Mizoram India near Indo-Bangladesh Border.
Most of the villagers are CHAKMA in tribe and BUDDHIST by religion. About 400 families live at Tuichawng and surrounding villages. The total population is around 2800 who live on shifting cultivation. Due to inavailability of fertile land in the locality, they can not produce enough crops for their livelihood. So, they live a miserable life just hand to mouth. Being poor, our people can not contribute fund to develop the Buddhist monastery. During last twenty five years, it was anyhow constructed with sown timber structure with GCI sheet roofing in 1996. Now it has become very old. The villagers are trying to re-build it with concrete structure. An small amount has already been gathered which is not enough. It has become very difficult to gather more fund.
Beside this, Our organization has started a mission school names as AHIMSA SCHOOL for the needy and privileged children. We also appeal all to extend your helping hands by giving us support to provide education to our unfortunate children. We primarily needs teacher's salary and building grants.
Therefore on behalf of the Buddhist people of this locality, do appeal your organization to look into the matter sympathetically and come forward to provide us financial assistance for the further development and construction of the Buddhist Monastery mentioned above. For the act of which your kindness, we shall remain ever grateful.
---
The Zen Society of Singapore
Address: 41 Ewe Boon Road 05-43 Singapore 259335
Tradition: Mahayana, Zen
Affiliation: Sambo Kyodan, Japan
Phone: 9 665 3556 ( Vivien )
E-mail: mcloong@yahoo.com
Find on:


Main Contact: Ms Vivien
Notes and Events:
Fortnightly sittings every 2nd and 4th Sunday mornings, 6:45am to 8:45am
---
Thekchen Choling (Singapore)
Address: 2 Beatty Lane Singapore 209945 Singapore 209945
Tradition: Vajrayana
Phone: +65 64663720
Fax: +65 64656736
E-mail: contactus@thekchencholing.org
Website: http://www.thekchencholing.org
Find on:


Main Contact: Richard Pang Email (Phone: +65 94312682)
Spiritual Director: Lama Thubten Namdrol Dorje Email (Phone: +65 98317785)
Notes and Events:
On 20th March 1999, the late Geshe Lama Konchog, now reincarnated as Tulku Tenzin Phuntsok Rinpoche, instructed Lama Thubten Namdrol Dorje to start a Dharma Centre. He bestowed the name Thekchen Choling, meaning Great Mahayana Dharma Temples named after the monastery of His Holiness the 14th Dalai Lama.
Geshe-las vision was for the temple to change the current mindset of that one can only practice the Dharma as ordained Sangha. Thekchen Cholings focus is thus to impart ways that lay people can practice the Dharma, integrating it into their everyday lives and learning to realize their inner potential and be happy and fulfilled.
In 2001, Thekchen Choling (Singapore) was formally registered. From a handful of students, the crowd at Thekchen Choling is now several times larger with a mailing list of five thousand and regular students numbering to several hundred.
Thekchen Cholings vision is to Connect All with Divine Hearts. This is a special wish for all members and disciples to develop the divine heart of Buddha and gain enlightenment to benefit all beings.
As earnest practitioners of the Dharma, these aspiring Buddhas and Bodhisattvas can also engage in the activities of divine beings to reach out and touch everyone with the essence of Buddhas teaching - Love and compassion. With this proactive and outgoing aspiration, it is therefore not surprising that Thekchen Choling has a very young congregation. Coming from diverse backgrounds, they range from students to young working professionals under 40 years of age.
The three areas that the temples activities are in
Dharma Development
Healing Services
Community Services for children and youth.
---
Theravada Samadhi Education Assocation
Address: No. 15-1F, 80 Ally, 39 Lane, Shipai Road Section 1 Taiwan
Tradition: Theravada
Phone: +886-2-2820-5242
Fax: +886-2-2820-2173
E-mail: theravada.samadhi@gmail.com
Website: http://sites.google.com/site/samadhi21/Home
Find on:


Spiritual Director: Ven. Dr. Bodagama Chandima Email
Notes and Events:
We are a Buddhist charity organisation based in Taiwan.
Together with the Dharma Chakkra Child Foundation in Sri Lanka, we promote and carry out charity projects in the fields of relief work, health care, education and Buddhist teachings, especially, but not exclusively in Sri Lanka.

Update of our works can found in our blog: http://theravada-samadhi.blogspot.com/.

In addition to the charity and educational works, Ven. B. Chandima also taught Theravada Buddhism and meditation in Taiwan.
---
Thosamling Institute for International Buddhist Women
Address: Thosamling Institute Sidhpur 176057 Dharamsala, Distt Kangra (HP) India Himachal Pradesh 176057
Tradition: Mahayana
Phone: +91 1892 246 731
E-mail: thosamling@gmail.com
Website: http://www.thosamling.org
Find on:


Main Contact: Tenzin Sangmo Email (Phone: 91 1892 246 731)
Notes and Events:
Provides support and training for nuns as well as comprehensive study of Buddhist philosophy and Tibetan language. Female and male lay practitioners also study and practice as part of the community.
Thosamling has a two year Tibetan language study programme and ever increasing Dharma study options within the Tibetan tradition. HH Dalai Lama has visited and recommends us to newly ordained western nuns. He is also one of our main benefactors and it was His Holiness who gave the name "Thosamling." The name means "a place for study and reflection of the Buddhist teachings."
---
Thubten Lekshey Ling
Address: #41, 3rd Cross, Ulsoor Road, Bangalore Karnataka 560042
Tradition: Vajrayana, Practice lineage - Nyingma
Affiliation: Nyingma Tibetan Buddhism
Phone: +91-98802-96930
E-mail: info@lekshey.org
Website: http://www.lekshey.org
Find on:


Teachers: Khenchen Tsewang Gyatso Rinpoche
Teachers: His Eminenace Gyangkhang Rinpoche
Main Contact: Phuntsok Namgyal Email (Phone: +91-9880296930)
Teacher: His Holiness Pema Norbu (Penor) Rinpoche
Spiritual Director: His Holiness Pema Norbu (Penor) Rinpoche
Notes and Events:
Thubten Lekshey Ling is a Nyingma Buddhist Meditation & Study Centre in Bangalore founded by His Holiness Penor Rinpoche, the former head of Nyingma school of Indo-Tibetan Buddhism. The center conducts meditation classes, spiritual discourses and advanced study programs. All senior masters of Namdroling Monastery visits the center regularly and gives teachings and empowerments.
---
Thuru Sevana Art Gallery
Address: Devata Road, Paragastota Horana Western 034
Tradition: Theravada
Phone: 0094 34 2252463
E-mail: info@thurusevana.lk
Website: http://www.thurusevana.lk
Find on:


Main Contact: Sajindra Perera Email (Phone: 0094 777 574230)
Notes and Events:
Our Mission & Vision

We re-cereate and maintain an Art Gallery of ancient Temple paintings of Sri Lanka.

Our Mission is to conserve Temple paintings and re-create disfigured ancient temple paintings and display in one Art Gallery.

Our Vision is to secure the ancient Traditional style of Art and to work hard for the benefit of the Budda Shasana of Sri Lanka.

" Total project 100% not for a commercial purpose"

We request you to go through our web site www.thurusevana.lk and we take this opportunity to invite to visit our Art Gallery when you visit Sri Lanka.

Address - Thurusevana Kalagaraya (Art Gallery)

Dewata Road,Paragastota, Horana, Sri Lanka.
Telephone - 0094 112726281 / 0094 342252463
+94 777574230
(Mobile)
May Triple Gems Bless You.
Sajindra Perera (Founder / Main Artist)
---
Ti-Ratana Lumbini Garden
Address: 36 & 38, Jalan Puteri 4/2 Bandar Puteri Puchong Selangor 47100
Tradition: Non-Sectarian
Affiliation: Ti-Ratana Buddhist Society; Buddhist Maha Vihara
Phone: +6 03 8051 6630
E-mail: office@trlgpuchong.org
Website: https://www.trlgpuchong.org
Find on:


Yoga: Angie Ng (Phone: +6 012 919 1091)
Sunday Dhamma School & Youth: Lee Lin Jun (Rain) (Phone: +6 017 209 5190)
Main Contact: Kenneth Oh (Phone: +60 12-209 6287)
Teacher: Rev Bhante Wineetha Puselle
Spiritual Director: Ven Datuk K Sri Dhammaratana Maha Nayaka Thera
Notes and Events:
Ti-Ratana Lumbini Garden is a community center where children, youths, adults and seniors get together for educational programs, youth activities, welfare activities and community services. It also pays special attention in promoting Chinese Culture and moral values for a healthy and lasting relationship among family members and society.
There are weekly activities like Sunday Dhamma School, Dhamma & Sutta Discussion, Buddhist Youth Group, Meditation, Yoga and Chinese Calligraphy & Art Classes, and monthly activities such as Dhamma Talks and Full Moon/New Moon Puja. Annual celebrations like Wesak, Kathina and Chinese New Year are also held here.
---
Tian Rien Lodge
Address: 504,Block E9 Section 2 Wangsa Maju 53300 Kuala Lumpur, Malaysia. Kuala Lumpur
Tradition: Theravada
Phone: (603) 4127973
E-mail: shihyinhow@hotmail.com
Find on:


Teacher: Rev. Bhikkhu DhammasatI Shih Yin How (Chinese and English Speaking Monk).
Notes and Events:
Vipassana (Insight) in the Ven.Ledi Sayadaw, Saya Thetgyi, Ven. Webu Sayadaw, Sayagyi U Ba Khin, S.N.Goenka tradition.
---
TIbetan Buddhist Studies Society
Address: No 2 Lorong 13 Geylang Road Singapore 388640
Tradition: Vajrayana, Payul Nyingma
Phone: :(+65) 67424438
Website: http://www.tbss.org
Find on:


Spiritual Director: Lhatse tulku rinpoche
Notes and Events:
The main objective of this society is to propagate the Vajrayana Buddhism with main emphasis on the practice according to the Nyingma Palyul Lhastse lineage, as well as study all the four major Tibetan Buddhist traditions, namely, Nyingmapa, Gelugpa, Kagyudpa, and Sakyapa, and the sutrayana path of Mahayana and Theravada.

The centre was officially opened at end of October 1999 by His Eminence Lhatse Tulku Rinpoche, the Centres Spiritual Advisor. Soon after that, His Holiness Penor Rinpoche, the Supreme Head of Nyingmapa Tradition, visited and blessed the centre.

Regular weekly activities include Dharma Teaching on every Thursday and Saturday evening, as well as Shakyamuni Buddha Puja on every Tuesday evening, and Green Tara Puja on every Sunday morning.

In addition to the regular weekly programme, the centre also conduct Medicine Buddha Puja on the 1st day of each Tibetan calendar month and the Tsog Offerings on 10th and 25th of each Tibetan Calendar month.

The centre has also conducted the Black Zambhala Puja on Chinese New Years Eve and Nyung-Nie (1,000 Arm Avalokiteshvara) Retreat on Vesak Day. His Eminence Lhatse Tulku Rinpoche, the Spiritual Advisor of the Centre, has also granted Highest Yoga Tantra Empowerments of Kurukulle and 4-Arm Avalokiteshvara and shall grant the 2-day Great Empowerment of the Unsurpassed Most Secret Vajrakilaya at mid-October.

Rinpoche has also given teaching on Chod Practice, Green Tara Puja Commentary, 4 Foundations Practice, Stages of Vajrayana according to Commentary of Lama Tsong Kharpas Great Exposition of Secret Mantra, 37 Practices of the Bodhisattva, and Powa Teaching.

Basically, Rinpoche has catered his teachings for both beginners and senior practitioners. His teaching range from clear explanation of the practice of Vajrayana Buddhism for beginners to Highest Yoga Tantra teaching for senior practitioners.The centre also plan to involve in charity Project.
---
Tim Kreatif Sriwijaya (TKS)
Address: Kampus Sekolah Tinggi Agama Buddha Negeri Sriwijaya Jl. Engineering Pagarhaur Serpong Tangerang Jakarta 15000
Tradition: Non-Sectarian
Affiliation: Departemen Agama Republik Indonesia
Phone: +6281383343680
E-mail: tks.stabn@gmail.com
Website: http://www.masterluyut.blogspot.com
Find on:


Main Contact: Aji Nugroho Email (Phone: +6281383343680)
Teacher: Setia Dharma
Spiritual Director: Monks
Notes and Events:
Tim Kreatif Sriwijaya (TKS) is intern organization in State-owned Buddhism High School of Sriwijaya Tangerang, Banten, Indonesia. Our activities is Publisher, Dhammaclass, Sunday School, Dhamma Camp, and more about Buddhist events.
---
Tim Pembina Kerohanian Buddha Institut Teknologi Sepuluh Nopember
Address: Kampus ITS Sukolilo Surabaya East Java
Tradition: Non-Sectarian
Affiliation: Vihara Buddha Kirti
Website: http://www.tpkbviriyavijja.wordpress.com
Find on:


Notes and Events:
We are a community of Buddhist student in Sepuluh Nopember Institute of Technology.
---
Treeleaf Zendo
Address: 1331 Numazaki Tsukuba Ibaraki 300
Tradition: Mahayana, (Nishijima-Niwa)
Affiliation: Soto Zen
E-mail: jundotreeleaf@gmail.org
Website: treeleaf.org
Find on:


Teacher: Jundo Cohen
Notes and Events:
Treeleaf Zendo (a Soto Zen Sangha located in Tsukuba, Japan) was designed specifically as an online practice place for Zen practitioners who cannot easily commute to a Zen Center due to health concerns, living in remote areas, or childcare and family needs, and seeks to provide Zazen sittings, retreats, discussion, interaction with a teacher, and all other activities of a Zen Buddhist Sangha, all fully online. Members now sit in over 20 countries. The focus is Shikantaza "Just Sitting" Zazen as instructed by the 13th Century Japanese Master, Eihei Dogen. Teacher Jundo Cohen is a Soto Zen Priest, founder and teacher of the Treeleaf Zendo was ordained in 2002 and subsequently received Dharma Transmission from Master Gudo Wafu Nishijima, and is a member of the Soto Zen Buddhist Association and American Zen Teachers Association.
---
Tripitaka Tamil Foundation
Address: 89 F ,Third street Malleshwari Nagar Madambakkam Chennai 600126 Chennai 600126
Tradition: Non-Sectarian
Phone: 9865122552 ,9003056091
E-mail: tripitakatamil@gmail.com
Website: http://www.tripitakatamil.com
Find on:


Treasurere : Upasaka E Anban Email (Phone: 9445369542 )
Teacher: Ven.D Bodhipala
Main Contact: Ven.Dr Bodhipala
General secretary : Prof.Dr K Jayabalan Email (Phone: 9003056091)
Notes and Events:
Tripitaka Tamil foundation founded by Ven Dr Bodhipala Maha Thero of Madurai intended to translate Tripitaka text in to Tamil.A group of Buddhist scholaors were associate this valuable work in to Tamil language to benefit the societyat Large.As a part of foundation we translated Dighanikayam ,Pukkala Pannati Part 4 from Abhidhamma.
May All Beings Be Happy!
---
Triratna Buddhist Community
Address: Block no. 52/2, Shiv Shakti Colony, University Road, Nr. Aakashwani Chowk Rajkot Gujarat
Tradition: Non-Sectarian
Affiliation: Friends of Western Buddhist Order
Phone: +919601261027
E-mail: jerrypardiwala@gmail.com
Find on:


Spiritual Director: Urgyen Sangharakshita
Main Contact: Jerry Pardiwala Email (Phone: +919601261027)
Teacher: Manjuratna Shresthi
Notes and Events:
Namo Buddhay!
We, at Triratna Buddhist Community, sincerely believe that labeling the teachings of our Master, Lord Gautam Buddha, based on sects is the result of not being able to understand and comprehend him correctly. Hence, we are a non-sectarian Buddhist community who believes in inculcating the best teachings of all the Masters which can help us develop ourselves and deepen our practice and understanding of Buddhism. We primarily refer to teachings of Urugyen Sangharakshita who spent years in India studying different interpretations of Buddhist teachings and traditions under various masters and finally gave us the crux of Buddhist teachings.
The classes are held every Wednesday at 9:00 P.M. To get in touch with the Sangha or know the location of classes, please contact Mr. Manjuratna Shresthi (+919427214919) or Mr. Jerry Pardiwala (+919601261027).
---
Triyana Dharma Centre (Sangha)
Address: Chokdol, Sitapaila Bagmati GPO BOX 24296
Tradition: Vajrayana
Affiliation: Venerable Lama Mama
Phone: 00977-1-4278352
E-mail: triyana.dharma@gmail.com
Website: http://www.triyana.org
Find on:


Spiritual Director: Venerable Khenpo Vaginada Shila Email (Phone: +977- 9851064400)
Main Contact: Venerable Lama Mama Email (Phone: +977-9841629189)
Notes and Events:
This is one and only Dharma Centre,in Nepal maybe the whole World, which gives Vajrayana Buddhist teaching directly from Tibetan into Nepali language.
As Kathmandu valley has many Buddhist and also houses for the many great master but there is rare, where they gives teaching in Nepali language for the Nepali communities. Therefore, many lamas as well as His Holiness The Sakya Trizin Rinpoche has suggested to Khenpo Vagindra Shila to start teaching. Therefore this Dharma centre is formed.

Triyana Dharma Centre (Sangha)

* Teach or train people in rituals according to Tibetan Buddhist texts
* Conduct Tibetan and English languages classes
* Translate and publish Buddhist texts in to Nepali
* Help Dharma friends by consulting or providing rituals services when needed
* Pancha and Astha Shila, Vajrayogini, Mahakala and Tara on specific days of the every month
* Hold Dharma discourses every Saturday
* Pilgrimage to Buddhist site in and out of the country
* Hold meditation sessions and retreats

We have numbers of Buddhist philosophy and rituals books in Nepali language.
---
True Buddha Shi Cheng Asociation
Address: 6 lor 1 Geylang Singapore 389117
Tradition: Vajrayana
Phone: 67413438
Fax: 67417436
Website: http://www.tbsn.org
Find on:


Spiritual Director: Ven Master Sheng Yen Lu
Notes and Events:
The founder of True Buddha School, Master Sheng-Yen Lu was born on the eighteenth of the fifth Lunar month, 1945, in the county of Chiayi at Taiwan. He now resides in the Seattle area of the United States. His religious background includes Christianity, Taoism, Sutrayana and Tantric Buddhism. Master Lu keeps a disciplined schedule throughout the day and has been practicing yoga and meditation everyday for over thirty five years. He has already reached the stage in which any yoga he engages in manifests a response. His inner world encompasses the Buddhist Tripitaka as well as the knowledge of the Supreme Consciousness of the Universe. Having achieved Enlightenment, Master Lu is revered by his students as a Living Buddha, Lian-shen. To date, the number of students all over the world who have taken refuge in Master Lu has reached over five million. There are also more than three hundred local chapters of the True Buddha School, including 35 major temples. Master Sheng-Yen Lu is also a prolific writer with over two hundred twenty Chinese books already in print.
Source: Grand Master Lu. A Brief Biography by Darrel MacLaughlin
(http://tbsn.org/english2/gm2.php)

---
Tushita Mahayana Meditation Centre (New Delhi)
Address: 9 Padmini Enclave Hauz Khas New Delhi, 110016, India
Tradition: Vajrayana
Affiliation: FPMT
Phone: (91) (11) 651 3400
Fax: (91) (11) 469 2963
E-mail: renukas@del2.vsnl.net.in
Website: http://www.tmmc.tripod.com/
Find on:


Notes and Events:
Tushita Meditation centre was founded in 1979 by the late Lama Thubten Yeshe and by the current Spiritual Director, Lama Thubten Zopa Rinpoche as a member of the FPMT. Since its inception, Tushita has provided a safe haven in which to investigate mind and heart, and a sacred place in which to find inner peace and clarity. Many great masters of the Tibetan tradition, including His Holiness the Dalai Lama, have taught at Tushita and helped to inspire others along the spiritual path.
The Centre Offers:
• A tranquil and inspiring meditation room
• Regular programmes and discussion groups
• A Buddhist library of over 1000 titles
• Teachings by highly qualified lamas, scholars and teachers.
• The annual Dharma Celebration, a public event featuring discourses by His Holiness the Dalai Lama.
• Weekend retreats close to Delhi
• Arrangements to attend courses held at sister centres in Nepal and other parts of India.
---
Tushita Meditation Centre - Dharamsala INDIA
Address: Tushita Meditation Centre, Dharamkot Village, McLeod Ganj Dharamsala Himachal Pradesh 176219
Tradition: Mahayana
Affiliation: FPMT
Phone: (+91) 8988 160988
E-mail: http://tushita.info/contact-us/
Website: http://www.tushita.info/
Find on:


Spiritual Director: Kyabje Lama Zopa Rinpoche
Notes and Events:
Tushita Meditation Centre is a centre for the study and practice of Buddhism from the Tibetan Mahayana tradition. The centre is located in the forested hills above McLeod Ganj - the seat in exile of His Holiness The 14th Dalai Lama.
Tushita aims to provide a friendly and conducive environment for people to contact, learn and put into practice the teachings of the Buddha. We organize regular introductory courses on Buddhist Philosophy and Meditation, as well as retreats and advanced courses for experienced students.
---
Uluchari Sadhammaaratna Bouddha Vihar
Address: Uluchari Para, Farua UP Bilaichari, Rangamati, Bangladesh Bilaichari 4550
Tradition: Theravada
Affiliation: Dhubpani Boudha Vihar
E-mail: ariyajyoti08@gmail.com
Find on:


Assistent: Ariyajyoti Email
Teacher: Ven. Ajita Mahathera
Spiritual Director: Venerable Ajita Mahathera
Notes and Events:
Uluchari Sadharma Bouddha Vihara is a Buddhist Temple situated in Uluchari Village in Farua union in the Sub-district of Bilaichari, Dist:Rangamati, Bangladesh. This monastery run by the donation of the People.In this monastery dwell ten monks and novices. And some of the Monastery helpers who attend in the school also supported by the Most respected Dhanya bhante.

This Vihara has Most Respected teacher venerable Ajita Mahathera (Dhyana Bhante) who follows vinaya discipline strictly. Venerable named a Dhayan Bhante because of his practicing meditation. And also venerable bhante has another name as Garo Bhante which means venerable one who dwells in the cave. He has Two temples one is at Dhubpani in the jungle which secluded place and another one is at Uluchari vilage. He has been to Bodh Gaya,India the Secret place of Buddhist people and in Yangon the Golden land of Pagoda. During venerable visiting in Myanmar brought Relics and worshiping with most respect by the people.Venerable bhante is a calm and respected meditator monk in Bangladesh.
And this temple started for constructing a pagoda but due to financial problem the work under pending. Anyone well wisher donor are welcome for their kind support to the Buddha Sasana . And also the people started to dig underground for constructing a meditation hall for the one who wish to practice meditation from that area. But for constructing that meditation Hall also has not yet founded fund. So the well wisher are welcome for their good deeds.
We wish may there be peace without any disturbance in the whole world.
May the people follow morality, concentration and wisdom so that they can attain the highest Bliss Nibbana.
May all the living beings be happy and release from all kinds of suffering!
With Metta
Uluchari Sadharmaratna Bouddha Vihara

---
United Hokkien Cemeteries
Address: 161, Batu Gantong Road Penang 10450
Tradition: Mahayana
Affiliation: Chinese Cemetery Buddhist
Phone: +6-04-8261967
Fax: +6-04-8262239
E-mail: chuentat@hotmail.com
Find on:


Notes and Events:
Ancestors of commemorative frames are allowed to be placed inside the temple with many Buddhist figures. Free incenses are available for pious visitors with donation boxes that collect funds for various Buddhist-related festivals mixed with Chinese tradition.
[Note : Swinburne University Buddhist Society (SBS) Australia presented voluntary directory input for selected Buddhist organization– from Kang Chuen Tat chuentat@hotmail.com ]
---
Upakara Kalyana Mitta Buddhist Association (UKMBA)
Address: Petaling Jaya, Selangor, Malaysia Selangor
Tradition: Non-Sectarian
Find on:


Notes and Events:
UKMBA was established to provide spiritual support, information and contacts for Buddhist graduates from the National University of Malaysia.
Areas of Focus:
1) Spiritual Support and Personal Development
2) Leadership Training and Organisational Support
---
Uttamayanmuni Buddhist Temple
Address: 32B Hong San Terrace 688785
Tradition: Theravada
Phone: 67691751
Fax: 67691751
E-mail: uttamayanmuni.buddhist.temple@gmail.com
Website: http://www.uttamayanmuni.org
Find on:


Spiritual Director: Phra Phian Saccavro (Abbot) Email (Phone: 67691751)
Notes and Events:
Regular Night Chanting, Weeking Sunday Morning Service - Puja, Dhamma Talk, Transfering of merits, Taking of 5 precepts and Monthly Meditation session by Thailand Forest Monks.
---