Asia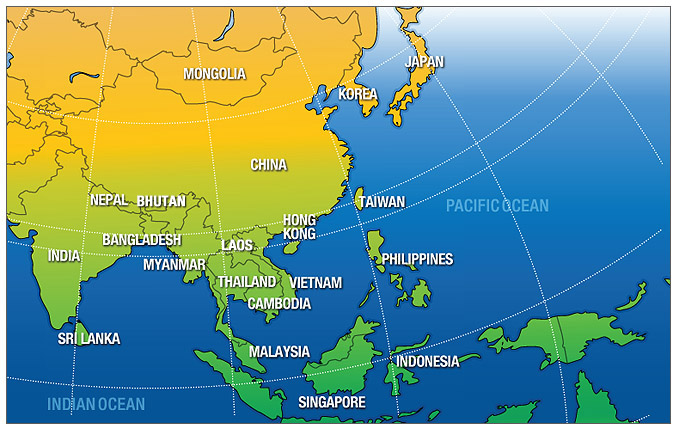 There were 1732 results matching your query.
First Previous 61 62 63 64 65 66 67 68 69 70
Young Buddhist Association of Dumpani
Address: Dhammankur Buddha Vihar,Dumpani Diyun,Dist.Changlang Arunachal Pradesh 792103
Tradition: Theravada
Affiliation: World Chakma Buddhist Association
Phone: 9711973804
E-mail: bhantemangaljyoti@gmail.com
Find on:


Main Contact: Ven.Mangal Jyoti (Phone: +91-09711973804)
Spiritual Director: Ven.Mangal Jyoti Email (Phone: +91-09711973804)
Teacher: Mangal Talukdar
Notes and Events:
Young Buddhist Association of Dumpani, is a non-profit organization, engaged in various socio-religious activities.
---
Young Generation Buddhist Indonesia
Address: PO Box 5245 JKTF 11052 Jalan Songsi No. 20 RT.014 RW.05 Jakarta 11210n Jakarta, Indonesia
Tradition: Non-Sectarian
Phone: 62-021-6599481 or 6599482
Fax: 6599480
E-mail: b26mn@centrin.net.id
Find on:


Main Contact: Budiman

---
Young Men Buddhist Association (India)
Address: D-7, Hauz Khas, New Delhi Delhi Uttar Pradesh 110016
Tradition: Theravada
Phone: Ravi Bhardwaj Ph. 09811475382
E-mail: ravi_09111@rediffmail.com
Find on:


Mr.: Satish Kumar Email (Phone: 9818696894)
Main Contact: Mr. Ravi Bhardwaj Email (Phone: 9811475382)
Notes and Events:
The Young Men Buddhist Association (India) New Delhi established in 1980 was founded by Late Dr. V. E. Moray former Deputy Educatio Adviser to Govt. of India and S. P. Senadhira from Sri Lanka. The Annual Buddh Purnima celebration at the National Museum, Janpath, New Delhi are the most appreciated work of the Association.
YMBA(I) endeavour is to bring together like mind and broad minded, forward looking younger generation of Buddhists, both men and women to propagate the message and teaching of Lord Buddha and to carry forward the work of Dr. Baba Saheb Ambedkar.
---
Youth Buddhist Society (YBS )
Address: Suresh Chandra Bauddha Vivek Vihar Colony Mainpuri Uttar Pradesh 205262
Tradition: Non-Sectarian, Also Leading Buddhist School for Children in same campus in Sankissa
Phone: +91-9937393526, 9418334686
E-mail: ybsindia2003@yahoo.com
Website: http://www.ybsindia.org
Find on:


School Head: Mr. Rakesh Chadra Bauddha (Phone: +91- 9359848526)
Centre Head : Mr. Amit Kumar Bauddha Email (Phone: +91-9997340919)
Teacher: Ven. Upanand
Main Contact: Mr. Kailash Chandra Bauddha (Phone: +91-9418334686)
Spiritual Director: Ven. Samdong Rimpoche
Notes and Events:
The only Centre in Shakya Community in Sankissa after King Ashoka Period.
The Centre exist very near Sankissa holy place.
Generally people knows this Centre by the Name of "PARTY PARK INDIA SCHOOL"
Daily classes is running for spiritual and text studies (School Base) for children.

---
Zen Buddhism Meditation India Program
Address: JP Road, Andheri West Mumbai Maharashtra 4000053
Tradition: Non-Sectarian
Phone: 9820496752
E-mail: info@jkdindia.com
Website: http://zenmeditationmumbai.tripod.com/
Find on:


Notes and Events:
The Zen India Meditation Program

A Program for for obtaining, maintaining or restoring Physical & Mental Rejuvenation; Spiritual Awakening & Good Health. Designed scientifically on basis of training principles of the Shaolin Temple.

Conducted by a Team of Doctors, Philosophers & Execise Therapists. If you are looking for a program that will build Energy, increase Vitality, improve Concentration, relieve Stress, rejuvenate.
Includes :
Indian Buddhism, Japanese Zen, Meditation & Concentration Skills Chinese Taoism & Shaolin Monastery Mental Techniques Yoga Physical & Breathing Techniques, Tai Chi & Qi Gong Arts and Physiotherapy & Diet Therapy.
---
Zen Center for Oriental Spirituality in the Philippines
Address: 31 St. Claire conrer St. Catherine St., Provident Village, Marikina City 1803
Tradition: Mahayana
Affiliation: Sanbo Kyodan
Phone: 02-9331063
E-mail: admin@zencenterphil.org
Website: http://www.zencenterphil.org
Find on:


Sensei: Rosario Battung Email
Sensei: Rollie Del Rosario Email
Teacher: Elda Perez (JIKÔ-AN)
Main Contact: Zen Center Office (Phone: 02-9331063)
Notes and Events:
All emotionally mature and stable persons can practice zen. One must be able to keep physically still for a certain period of time.

We welcome all sincere seekers, regardless of their religious affiliation. As our center is in the Philippines, those who wish to practice with us should be able to communicate in Pilipino or English.

Since zen is a way of life, the only way to learn it is through practice. We have introductory activities such as A Glimpse into Zen and the Orientation Workshop for those who want to learn.
---
Zen Community Chennai
Address: JVL Towers, 117, Nelson Manickam Road Chennai Tamil Nadu 600029
Tradition: Mahayana
Find on:


Spiritual Director: Ven.Khangsar Rinpoche Email (Phone: 9980491971)
Main Contact: K.Chandrasekaran Email (Phone: 9444902803)
Teacher: K.Chandrasekaran
Notes and Events:
We the Buddhists and a few non-Buddhist meet periodically to explore the principles and practices of Zen, practice Meditation and teach new comers; in an auditorium well equipped with audio and video facilities. We invite scholars and Venerable learned Monks to deliver talks on topics related to Zen.
Buddhist literature available to the participants.
Film Shows. We exhibit Buddhist films and conduct Film Shows.
---