Asia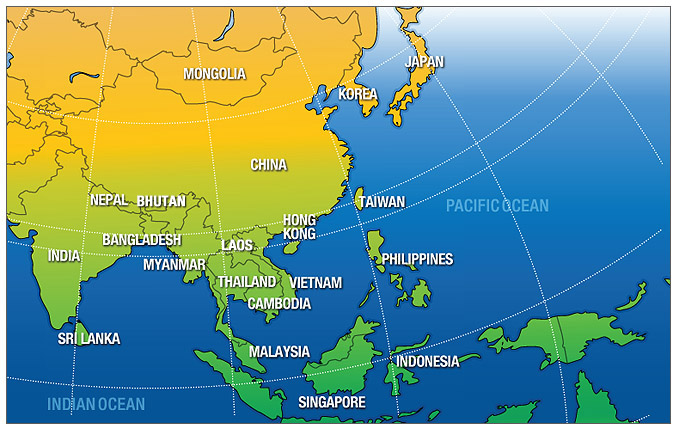 There were 1732 results matching your query.
First Previous 59 60 61 62 63 64 65 66 67 68 69 70 Next
Tim Pembina Kerohanian Buddha Institut Teknologi Sepuluh Nopember
Address: Kampus ITS Sukolilo Surabaya East Java
Tradition: Non-Sectarian
Affiliation: Vihara Buddha Kirti
Website: http://www.tpkbviriyavijja.wordpress.com
Find on:


Notes and Events:
We are a community of Buddhist student in Sepuluh Nopember Institute of Technology.
---
Treeleaf Zendo
Address: 1331 Numazaki Tsukuba Ibaraki 300
Tradition: Mahayana, (Nishijima-Niwa)
Affiliation: Soto Zen
E-mail: jundotreeleaf@gmail.org
Website: treeleaf.org
Find on:


Teacher: Jundo Cohen
Notes and Events:
Treeleaf Zendo (a Soto Zen Sangha located in Tsukuba, Japan) was designed specifically as an online practice place for Zen practitioners who cannot easily commute to a Zen Center due to health concerns, living in remote areas, or childcare and family needs, and seeks to provide Zazen sittings, retreats, discussion, interaction with a teacher, and all other activities of a Zen Buddhist Sangha, all fully online. Members now sit in over 20 countries. The focus is Shikantaza "Just Sitting" Zazen as instructed by the 13th Century Japanese Master, Eihei Dogen. Teacher Jundo Cohen is a Soto Zen Priest, founder and teacher of the Treeleaf Zendo was ordained in 2002 and subsequently received Dharma Transmission from Master Gudo Wafu Nishijima, and is a member of the Soto Zen Buddhist Association and American Zen Teachers Association.
---
Tripitaka Tamil Foundation
Address: 89 F ,Third street Malleshwari Nagar Madambakkam Chennai 600126 Chennai 600126
Tradition: Non-Sectarian
Phone: 9865122552 ,9003056091
E-mail: tripitakatamil@gmail.com
Website: http://www.tripitakatamil.com
Find on:


Treasurere : Upasaka E Anban Email (Phone: 9445369542 )
Teacher: Ven.D Bodhipala
Main Contact: Ven.Dr Bodhipala
General secretary : Prof.Dr K Jayabalan Email (Phone: 9003056091)
Notes and Events:
Tripitaka Tamil foundation founded by Ven Dr Bodhipala Maha Thero of Madurai intended to translate Tripitaka text in to Tamil.A group of Buddhist scholaors were associate this valuable work in to Tamil language to benefit the societyat Large.As a part of foundation we translated Dighanikayam ,Pukkala Pannati Part 4 from Abhidhamma.
May All Beings Be Happy!
---
Triratna Buddhist Community
Address: Block no. 52/2, Shiv Shakti Colony, University Road, Nr. Aakashwani Chowk Rajkot Gujarat
Tradition: Non-Sectarian
Affiliation: Friends of Western Buddhist Order
Phone: +919601261027
E-mail: jerrypardiwala@gmail.com
Find on:


Spiritual Director: Urgyen Sangharakshita
Main Contact: Jerry Pardiwala Email (Phone: +919601261027)
Teacher: Manjuratna Shresthi
Notes and Events:
Namo Buddhay!
We, at Triratna Buddhist Community, sincerely believe that labeling the teachings of our Master, Lord Gautam Buddha, based on sects is the result of not being able to understand and comprehend him correctly. Hence, we are a non-sectarian Buddhist community who believes in inculcating the best teachings of all the Masters which can help us develop ourselves and deepen our practice and understanding of Buddhism. We primarily refer to teachings of Urugyen Sangharakshita who spent years in India studying different interpretations of Buddhist teachings and traditions under various masters and finally gave us the crux of Buddhist teachings.
The classes are held every Wednesday at 9:00 P.M. To get in touch with the Sangha or know the location of classes, please contact Mr. Manjuratna Shresthi (+919427214919) or Mr. Jerry Pardiwala (+919601261027).
---
Triyana Dharma Centre (Sangha)
Address: Chokdol, Sitapaila Bagmati GPO BOX 24296
Tradition: Vajrayana
Affiliation: Venerable Lama Mama
Phone: 00977-1-4278352
E-mail: triyana.dharma@gmail.com
Website: http://www.triyana.org
Find on:


Spiritual Director: Venerable Khenpo Vaginada Shila Email (Phone: +977- 9851064400)
Main Contact: Venerable Lama Mama Email (Phone: +977-9841629189)
Notes and Events:
This is one and only Dharma Centre,in Nepal maybe the whole World, which gives Vajrayana Buddhist teaching directly from Tibetan into Nepali language.
As Kathmandu valley has many Buddhist and also houses for the many great master but there is rare, where they gives teaching in Nepali language for the Nepali communities. Therefore, many lamas as well as His Holiness The Sakya Trizin Rinpoche has suggested to Khenpo Vagindra Shila to start teaching. Therefore this Dharma centre is formed.

Triyana Dharma Centre (Sangha)

* Teach or train people in rituals according to Tibetan Buddhist texts
* Conduct Tibetan and English languages classes
* Translate and publish Buddhist texts in to Nepali
* Help Dharma friends by consulting or providing rituals services when needed
* Pancha and Astha Shila, Vajrayogini, Mahakala and Tara on specific days of the every month
* Hold Dharma discourses every Saturday
* Pilgrimage to Buddhist site in and out of the country
* Hold meditation sessions and retreats

We have numbers of Buddhist philosophy and rituals books in Nepali language.
---
True Buddha Shi Cheng Asociation
Address: 6 lor 1 Geylang Singapore 389117
Tradition: Vajrayana
Phone: 67413438
Fax: 67417436
Website: http://www.tbsn.org
Find on:


Spiritual Director: Ven Master Sheng Yen Lu
Notes and Events:
The founder of True Buddha School, Master Sheng-Yen Lu was born on the eighteenth of the fifth Lunar month, 1945, in the county of Chiayi at Taiwan. He now resides in the Seattle area of the United States. His religious background includes Christianity, Taoism, Sutrayana and Tantric Buddhism. Master Lu keeps a disciplined schedule throughout the day and has been practicing yoga and meditation everyday for over thirty five years. He has already reached the stage in which any yoga he engages in manifests a response. His inner world encompasses the Buddhist Tripitaka as well as the knowledge of the Supreme Consciousness of the Universe. Having achieved Enlightenment, Master Lu is revered by his students as a Living Buddha, Lian-shen. To date, the number of students all over the world who have taken refuge in Master Lu has reached over five million. There are also more than three hundred local chapters of the True Buddha School, including 35 major temples. Master Sheng-Yen Lu is also a prolific writer with over two hundred twenty Chinese books already in print.
Source: Grand Master Lu. A Brief Biography by Darrel MacLaughlin
(http://tbsn.org/english2/gm2.php)

---
Tushita Mahayana Meditation Centre (New Delhi)
Address: 9 Padmini Enclave Hauz Khas New Delhi, 110016, India
Tradition: Vajrayana
Affiliation: FPMT
Phone: (91) (11) 651 3400
Fax: (91) (11) 469 2963
E-mail: renukas@del2.vsnl.net.in
Website: http://www.tmmc.tripod.com/
Find on:


Notes and Events:
Tushita Meditation centre was founded in 1979 by the late Lama Thubten Yeshe and by the current Spiritual Director, Lama Thubten Zopa Rinpoche as a member of the FPMT. Since its inception, Tushita has provided a safe haven in which to investigate mind and heart, and a sacred place in which to find inner peace and clarity. Many great masters of the Tibetan tradition, including His Holiness the Dalai Lama, have taught at Tushita and helped to inspire others along the spiritual path.
The Centre Offers:
• A tranquil and inspiring meditation room
• Regular programmes and discussion groups
• A Buddhist library of over 1000 titles
• Teachings by highly qualified lamas, scholars and teachers.
• The annual Dharma Celebration, a public event featuring discourses by His Holiness the Dalai Lama.
• Weekend retreats close to Delhi
• Arrangements to attend courses held at sister centres in Nepal and other parts of India.
---
Tushita Meditation Centre - Dharamsala INDIA
Address: Tushita Meditation Centre, Dharamkot Village, McLeod Ganj Dharamsala Himachal Pradesh 176219
Tradition: Mahayana
Affiliation: FPMT
Phone: (+91) 8988 160988
E-mail: http://tushita.info/contact-us/
Website: http://www.tushita.info/
Find on:


Spiritual Director: Kyabje Lama Zopa Rinpoche
Notes and Events:
Tushita Meditation Centre is a centre for the study and practice of Buddhism from the Tibetan Mahayana tradition. The centre is located in the forested hills above McLeod Ganj - the seat in exile of His Holiness The 14th Dalai Lama.
Tushita aims to provide a friendly and conducive environment for people to contact, learn and put into practice the teachings of the Buddha. We organize regular introductory courses on Buddhist Philosophy and Meditation, as well as retreats and advanced courses for experienced students.
---
Uluchari Sadhammaaratna Bouddha Vihar
Address: Uluchari Para, Farua UP Bilaichari, Rangamati, Bangladesh Bilaichari 4550
Tradition: Theravada
Affiliation: Dhubpani Boudha Vihar
E-mail: ariyajyoti08@gmail.com
Find on:


Assistent: Ariyajyoti Email
Teacher: Ven. Ajita Mahathera
Spiritual Director: Venerable Ajita Mahathera
Notes and Events:
Uluchari Sadharma Bouddha Vihara is a Buddhist Temple situated in Uluchari Village in Farua union in the Sub-district of Bilaichari, Dist:Rangamati, Bangladesh. This monastery run by the donation of the People.In this monastery dwell ten monks and novices. And some of the Monastery helpers who attend in the school also supported by the Most respected Dhanya bhante.

This Vihara has Most Respected teacher venerable Ajita Mahathera (Dhyana Bhante) who follows vinaya discipline strictly. Venerable named a Dhayan Bhante because of his practicing meditation. And also venerable bhante has another name as Garo Bhante which means venerable one who dwells in the cave. He has Two temples one is at Dhubpani in the jungle which secluded place and another one is at Uluchari vilage. He has been to Bodh Gaya,India the Secret place of Buddhist people and in Yangon the Golden land of Pagoda. During venerable visiting in Myanmar brought Relics and worshiping with most respect by the people.Venerable bhante is a calm and respected meditator monk in Bangladesh.
And this temple started for constructing a pagoda but due to financial problem the work under pending. Anyone well wisher donor are welcome for their kind support to the Buddha Sasana . And also the people started to dig underground for constructing a meditation hall for the one who wish to practice meditation from that area. But for constructing that meditation Hall also has not yet founded fund. So the well wisher are welcome for their good deeds.
We wish may there be peace without any disturbance in the whole world.
May the people follow morality, concentration and wisdom so that they can attain the highest Bliss Nibbana.
May all the living beings be happy and release from all kinds of suffering!
With Metta
Uluchari Sadharmaratna Bouddha Vihara

---
United Hokkien Cemeteries
Address: 161, Batu Gantong Road Penang 10450
Tradition: Mahayana
Affiliation: Chinese Cemetery Buddhist
Phone: +6-04-8261967
Fax: +6-04-8262239
E-mail: chuentat@hotmail.com
Find on:


Notes and Events:
Ancestors of commemorative frames are allowed to be placed inside the temple with many Buddhist figures. Free incenses are available for pious visitors with donation boxes that collect funds for various Buddhist-related festivals mixed with Chinese tradition.
[Note : Swinburne University Buddhist Society (SBS) Australia presented voluntary directory input for selected Buddhist organization– from Kang Chuen Tat chuentat@hotmail.com ]
---
Upakara Kalyana Mitta Buddhist Association (UKMBA)
Address: Petaling Jaya, Selangor, Malaysia Selangor
Tradition: Non-Sectarian
Find on:


Notes and Events:
UKMBA was established to provide spiritual support, information and contacts for Buddhist graduates from the National University of Malaysia.
Areas of Focus:
1) Spiritual Support and Personal Development
2) Leadership Training and Organisational Support
---
Uttamayanmuni Buddhist Temple
Address: 32B Hong San Terrace 688785
Tradition: Theravada
Phone: 67691751
Fax: 67691751
E-mail: uttamayanmuni.buddhist.temple@gmail.com
Website: http://www.uttamayanmuni.org
Find on:


Spiritual Director: Phra Phian Saccavro (Abbot) Email (Phone: 67691751)
Notes and Events:
Regular Night Chanting, Weeking Sunday Morning Service - Puja, Dhamma Talk, Transfering of merits, Taking of 5 precepts and Monthly Meditation session by Thailand Forest Monks.
---
Veheragal Sirisangabo Rajamaha Viharaya
Address: Veheragala Siri Sangabo Rajamaha Viharaya, Veheragala, Ellawewa, Ranpathwila, Kahatagasdigiliya Kahatagasdigiliya North Central AD 50320
Tradition: Theravada
Phone: +94 - 253778806, +94 - 716631516
E-mail: info@veheragala.lk
Website: http://www.veheragala.lk/
Find on:


Main Contact: Rev. Neethiyagama Chandima Thero Email (Phone: +94 - 716631516)
Notes and Events:
Veheragal Sirisangabo Rajamaha Viharaya is the place where the Bodhisathwa Avalokitheshwara statue was found. This place happen to be a most important historical place. To find out more please wisit our website: http://www.veheragala.lk
---
Vihara Buddha Gotama
Address: c/o 121 Jalan Besar Temoh, Perak 35350 Perak
Tradition: Theravada
Phone: +60-12-469 7483
E-mail: webmaster@vbgnet.org
Website: http://www.vbgnet.org
Find on:


Spiritual Director: Venerable Dhammavuddho Thero
Notes and Events:
Vihara Buddha Gotama is a 15-acres forest monastery founded in 1998 mainly for the study and practice of the Buddha's discourses (suttas), monastic discipline (vinaya), and meditation, according to the original teachings of the Buddha. It is open to monks and nuns (maechees or anagarinis), and also laymen and laywomen.

This Vihara caters mainly to the residential community of monks and nuns, and those training to be monks and nuns. Thus, the daily schedule includes about 4 hours of group meditation, 2 hours of work, and 1 hour of Dhamma-Vinaya study and discussion.
---
Vihara Dhammacakkhu
Address: jl. Dahlia II No. 17 Perumahan Pakuan Bogor Bogor, Jawa Barat, Indonesia
Tradition: Theravada
Phone: (021) 328719
E-mail: selamat@bogor.wasantara.net.id
Find on:


Main Contact: Mr. Hendra Ashadi or Mr. Doddy Herwidanto
Notes and Events:
Regular Program:

Every Sunday Morning at 9.00 am: Buddhist Sunday Puja
Dhamma Class: every Saturday 14.00 - 15.30 pm and 16.00 - 17.30 pm
---
Vihara Dhammãsoka
Address: Jln. Kapten Piere Tendean Gg.Vihara No.37 Rt: 41/13 Banjarmasin 70112 Kalimantan Selatan, Indonesia.
Tradition: Theravada
Phone: (0511) 251497
Fax: (0511) 251497
E-mail: vihara_dhammaasoka@usa.net
Find on:


Notes and Events:
Regular Programme:
Sunday School: 7:30 - 9:00 am
Teenagers: 9:00 - 11:00 am
Adults: 4:30 - 6:30 pm
---
Vihara Dharmabhakti
Address: Jl. P. Tubagus Angke, Taman Duta Mas Blk D9A No. 5F Jakarta Barat Jakarta 14660
Tradition: Theravada
Affiliation: SAGIN
Phone: +62215676455
Fax: +62215676455
E-mail: viharadharmabhakti@yahoo.com
Find on:


Spiritual Director: Ven. Saddhanyano Email (Phone: +62215676455)
Main Contact: O Kiem Email (Phone: +628129968695)
Notes and Events:
Meditation class : Monday and Thursday, 19.00 - 21.00 WIB
Religious service :
Sunday service: Children, 08.00 - 10.00 WIB, Theravada
Youth, 10.00 - 12.00 WIB, Theravada
General, 14.00 - 16.30 WIB, Mahayana
Dhamma class, 09.00 - 10.00 WIB
Friday service : General, 19.30 - 22.00 WIB, Mahayana
Social service : every 3 months
---
Vihara Giri Manggala
Address: Jl. Pulau Irian, Banjar Dinas Alasangker, Desa Alasangker, Buleleng, Bali Singaraja Bali 81119
Tradition: Theravada
Affiliation: Sangha Theravada Indonesia
Phone: +62812-3989-3980
Fax: +62878-5462-6768
E-mail: vhr.girimanggala@gmail.com
Website: http://www.facebook.com/ViharaGiriManggala
Find on:


Ketua Yayasan: Gede Sukada (Phone: +62819-1664-5777)
Main Contact: Aji Nugroho, S.Ag. Email (Phone: +62812-3989-3980)
Ketua Dayaka Sabha: Ketut Widiasa (Phone: +62852-3746-6551)
Notes and Events:
Vihara Giri Manggala adalah salah satu vihara besar yang berada di Pulau Bali, tepatnya di bagian utara yaitu Singaraja, Buleleng, Bali. Untuk menuju vihara ini dapat ditempuh 2 jam dari Denpasar (Ibukota Provinsi Bali) melalui jalur Kebun Raya Bedugul atau jika Anda menempuh jalan darat dan menyeberang dari Banyuwangi, Jawa Timur (Pelabuhan Ketapang) ke Pelabuhan Gilimanuk di Bali, vihara ini dapat dicapai sekitar 1,5 jam dari Gilimanuk tersebut. Selama perjalanan dari Gilimanuk, Anda akan disuguhkan panorama Taman Nasional Bali Barat (TNBB). Perjalanan menuju Vihara Giri Manggala dari Gilimanuk akan melewati kota kecil bernama Seririt.


Hingga saat ini (13-Mar-2015), di wilayah Buleleng sendiri terdapat beberapa vihara dan cetiya, yaitu : Vihara Giri Manggala (Alasangker), Vihara Velluvana (Bontihing), Vihara Samyag Dharsana (Petandakan), Vihara Samyag Dresti (Penglatan), Vihara Buddhavamsa (Kota Singaraja), Cetiya Buddha Manggala (Kota Singaraja), Vihara Dharma Ramsi (Pemaron), dan Brahma Vihara Arama (Banjar). Masih ada destinasi vihara-vihara megah dan artistik lainnya di Pulau Bali yang sayang jika Anda lewatkan saat berkunjung ke Pulau Bali.
Anda dapat menghubungi Sdr. Aji Nugroho, S.Ag. WA: +62878-5462-6768 untuk informasi dan merencanakan kunjungan Anda ke Vihara Giri Manggala dan berkeliling Pulau Bali yang menakjubkan!
---
Vihara Mahavira Graha Pusat, Jakarta
Address: Jl. Lodan No. 6-B, Jakarta 14430 Indonesia
Tradition: Mahayana
Phone: 690 92 83/4
Fax: 691 57 29 and 690 92 82
E-mail: mahavira_graha@hotmail.com
Find on:


Contact: Bhiksu Kusala Phassa
Main Contact: Bhiksu Seck Hui Siong (Venerable Prajnavira Mahasthavira)
Notes and Events:
Activities:
1. Dharma Assemblies
Schedule: 1. Regular
- Chanting of \'The Universal Door\' of the Lotus Sutra and Repentance Ceremony : Every Uposatha day (1st and 15th day of the lunar month) at 5.30 pm
- The Great Compassion Repentance Ceremony : The 16th day of the lunar month at 10.30 am
- Amitabha Sutra chanting, every Saturday at 5.30 pm
2. Others: There will be a series of Dharma Assemblies and Ceremony on special occassion to celebrate birthdays of Buddhas and Bodhisatvas (please call to check on schedule)
2. Sunday Dharma Class for Children at 9 am
3. Young Buddhist Generation - meets every Sunday for Dharma Assemblies and Dharma Class/talks from 9 to 11 am.
4. Buddhist Cultural Center - We offer programs on Buddhist Choir, Buddhist Dances, Barongsai Dances etc.
5. Dharma Classes: are offered regularly by resident monks and visiting monks or teachers from overseas.
6. Buddhist Library: opens every Sunday from 9.30 am to 12.30 pm - We offer devotees a very good collection of Dharma books, Mahayana Sutras and explanation, VCD, CD and cassettes on Dharma Classes and Dharma talks.
7. Indonesian Buddhist Magazine (Majalah Buddhis Indonesia) monthly published in Indonesian Language. The magazine was established since 1991 with the objective of providing Dharma teahings and news on Buddhist activities in Indonesia and around the world. Also to promote Buddhist Culture and Buddhist Way of Life.
8. Free Dharma books and Sutras: are published regularly for public free of charge.
9. Regular meditation class (on a weekly basis).
10. Regular Atthasila Program under strict supervision of resident monks. (2 days and 1 night stay at the temple).
11. Every Friday free chanting/praying for cancer patients at the Cancer Hospital in Jakarta.
12. Free chanting/praying/blessings at request for wedding couples, suffering patients at various hospitals, funerals, etc.
13. Regular charity and social welfare activities, such as:
- donation to charity institutions, homeless kids, old folks.
- providing homeless children school fees, school books, school stationery (currently, 150 children enjoy this program from our temple).
14. Translation of Buddhist Books from foreign languages into Indonesian or Mandarin.
All regular Dharma Assemblies are conducted in Mandarin Language.
Dharma Assemblies held on Sundays and Sunday Dharma Classes are conducted in Sanskrit language and Bahasa Indonesia (Indonesian Language).
---
Vihara Tanah Putih
Address: Jl dr.Wahidin no 12 Semarang Central Java 50000
Tradition: Theravada
Affiliation: Sangha Theravada Indonesia
Phone: +62 24 8315169
Fax: +62 24 8503650
E-mail: Vihara@tanahputih.org
Website: http://www.tanahputih.org
Find on:


Teacher: Ven Cattamano Thera
Spiritual Director: Ven Jotidhammo Maha Thera
Notes and Events:
Tanah Putih Temple is the beginning of Sangha Theravada Indonesia. This temple currently function as administrative and transit for Indonesian buddhist monks.
---
Vihara Vimala Dharma
Address: Jln. Ir.H.Juanda, Bandung West Java, Indonesia.
Tradition: Non-Sectarian
Find on:


Notes and Events:
Vihara Vimala Dharma is a Buddhayana temple. It holds Puja every Sunday morning at 8 a.m. The Puja is in Pali, with Indonesian translation. Afterwards members of the Buddhist Youth generation meet to discuss the Dharma. Many of them are quite fluent in English, and would welcome any English speaking visitors. They can also introduce you to English-speaking monks, based both here in Bandung and in other parts of Java.
---
Vipassana International Academy (Dhammagiri)
Address: Dhamma Giri; P.O. Box 6 Igatpuri 422 403 District Nasik; Maharashtra; India.
Tradition: Non-Sectarian, The tradition of Sayagyi U Ba Khin as taught by S.N. Goenka
Phone: [91] (025) 538-4076,4086,4302
Fax: [91] (025)538-4176
E-mail: dhgiri.vri@axcess.net.in
Website: http://www.dhamma.org/india.htm
Find on:


Notes and Events:
Meditation System: As taught by S.N. Goenka. In a ten day retreat, meditators begin by undertaking the Five Precepts of moral conduct as the basis for their practice. They work to concentrate the mind by focusing on the natural breath at the nostril. Once sufficient concentration is established, they proceed to the technique of Vipassana proper: They explore their mental and physical nature by moving attention systematically throughout the body, dispassionately observing the physical sensations that occur. This ever-deepening introspection sets in motion a process by which past conditioning of the mind is eliminated layer by layer. The course concludes with the practice of Metta Bhavana, the mental sharing with others the benefits meditators have gained by their practice.
Intensive silent retreats are open to the general public. The usual course format is ten days. There is no charge for the teaching. Donations are accepted from participants only to cover room, board, and other operating expenses. Most courses are conducted by authorised assistant teachers.
---
Vipassana Meditation Centre (Singapore)
Address: 251 Lavender Street. Singapore 338789
Tradition: Theravada, Mahasi Sayadaw
Phone: 6445 3984
E-mail: vmckm@singnet.com.sg
Website: http://vmc128.8m.com
Find on:


Teacher:: Fridays:
Teacher: Sayadaw U Pannananda, a disciple of Venerable Sayadaw U Pandita.
Notes and Events:
REGULAR PROGRAMME:
7.30 pm - 8.00 pm Meditation Session 8.00 pm - 9.30 pm Dhamma Talk Saturdays: 7.30 pm - 8.00 pm Meditation Session 8.00 pm - 9.30 pm Dhamma Talk Sundays: 9.00 am - 11.00 am Puja and Dhamma Class

Meditators are welcome to the centre anytime to practise, either individually or in groups for retreats.
Transport: The nearest MRT (Boon Keng Station)
---
Vipassana Meditation Centre Singapore
Address: 469 macpherson road #03-03 s368186
Tradition: Non-Sectarian
Phone: 90119432
Website: http://www.sg.dhamma.org
Find on:


Notes and Events:
Vipassana Singapore
---
Vipassana Singapore
Address: Mailing Address: 469, MacPherson Road #03-03 Singapore 368186. Tel: (+65) 9011 9432 E-mail: registration@sg.dhamma.org Info: info@sg.dhamma.org Web: www.sg.dhamma.org
Tradition: Theravada, S N Goenka Tradition
Phone: 65 90119432
E-mail: registration@sg.dhamma.org
Website: http://www.sg.dhamma.org
Find on:


Notes and Events:
Vipassana Singapore
Offering courses in Vipassana Meditation as taught by the late S.N. Goenka in the tradition of Sayagyi U Ba Khin.
Introduction to Vipassana Meditation
Vipassana, which means to see things as they really are, is one of the most ancient techniques of meditation. The Buddha taught it in India more than 2500 years ago as a universal remedy for universal ills, an Art of Living. To those who are not familiar with Vipassana Meditation we recommend visiting the International Vipassana Website for an introduction.
To apply for a course
To learn Vipassana Meditation one needs to develop ones own experience during a residential ten-day course. Courses are held several times a year in Singapore.
To apply for a course and to understand the requirements, please read the Code of Discipline and find a convenient date in the Course Schedule.
Children and Teenagers Courses
Specially adapted courses give Children (aged 8-12) and Teenagers (aged 13-18) the opportunity to learn Anapana meditation (the first stage in Vipassana) during a one-day course.
Course Checklist
If you will be attending a course, please review the Course Checklist for items to bring with you, general instructions, information on how to get to the course.
Course Fees
There are no charges for the courses, not even to cover the cost of food and accommodation. Courses are run solely on the donation from old students. All the related expenses are fully met by donations from those who have completed a course experienced the benefits of Vipassana, and wish to give others the same opportunity. Neither the teachers nor the course helpers receive remuneration; they and those who organise the courses volunteer their time so that more people can experience the peace and harmony.
About the Course site
Courses are usually held at St Johns Island which is located approximately 6.5km south of Singapore. The course site is located on the north-western part of the island. Accommodation facilities are dormitories with shared common bathrooms and toilets.
---