Asia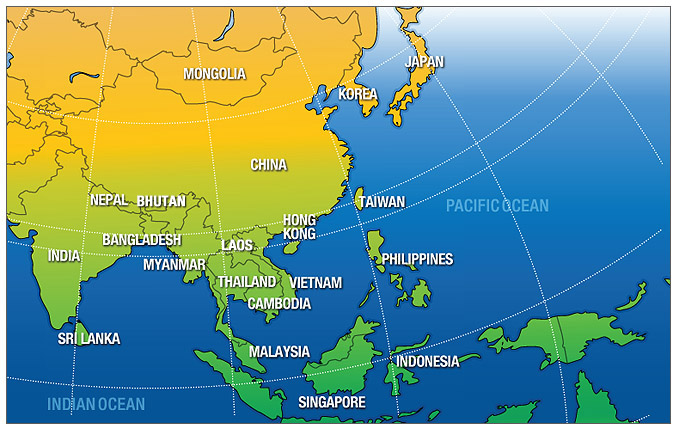 There were 1708 results matching your query.
First Previous 51 52 53 54 55 56 57 58 59 60 61 62 63 64 65 66 67 68 69 Next
Mahabodhi International Meditation Centre (MIMC)
Address: Postal address: Devachan, PO Box 22, Leh, Ladakh - 194101, India and Ven.Kushok Bakula Rinpoche leh 194101
Tradition: Theravada
Affiliation: Maha Bodhi Society, Bangalore, South India
Phone: +91-1982-264372
E-mail: infomimc@gmail.com
Website: http://www.mahabodhi-ladakh.org
Find on:


Contact: Bhikkhu Sanghasena and S.Chosphel Sudhamma
Teacher: Ven. Bhikkhu Sanghasena
Spiritual Director: Ven. Acharya Buddharakkhita Maha Nayaka Thera
Notes and Events:
The Mahabodhi International Meditation Centre (MIMC) was founded by Ven. Sanghasena in the year 1986. The MIMC is a registered, charitable, non sectarian organisation working in the field of education for poor and orphan children, medical care for the needy patients, home for the aged and destitute, interfaith harmony, literacy and empowerment for elderly women and many other socio-charitable activities. The NGO is also affiliated to many leading organisations world wide.

---
Mahabodhi International Meditation Centre (MIMC) Main Office, Ladakh
Address: Devachan, P.O.Box 22, Leh, Ladakh - 194101, India
Tradition: Non-Sectarian
Phone: 91-1982-44025 / 44155
E-mail: mahabodhi@geocities.com
Website: http://www.geocities.com/Tokyo/Harbor/5613/index.html
Find on:


Notes and Events:
MIMC Delhi Office:
Postal address: A-116, 2nd Floor, Arjun Nagar, Safdarjung Enclave, New Delhi - 110001, India
Tel: 91-11-6165017, Fax: 91-11-6162978 / 6164444
Meditation Courses:
Ladakh, a land of enchanting beauty and tranquility, is a paradise for meditation and yoga practices. With its established reputation, experience and expertise, MIMC offers numerous residential and non-residential meditation courses.
A variety of free meditation courses such as Vipassana, Zen and Tibetan are conducted every summer ranging from 2 to 10 days at the main Devachan Centre. Twin shared rooms with modern amenities are available at the Centre for Rs 200 - 500 per night including vegetarian meals. Evening meditation classes are held at the sub-Centre at Changspa in Leh as well as over the weekend at the Devachan Centre. An additional attraction offered by the Centre is the Milarepa Meditation & Trekking Camp, a retreat program in beautiful remote valleys for those seekers who wish to experience the splendor of both inner and outer realms.
---
Mahabodhi Monastery
Address: 20 Jalan Langgar Bedok Singapore 598114 Mailing address: 8 lor kilat Singapore 598114
Tradition: Mahayana, Zen
Phone: 65 64664425
Fax: 64679135
E-mail: mahabodhi@singnet.com.sg
Website: http://www.putige.org
Find on:


Spiritual Director: Ven. GuoJun
Notes and Events:
Mahabodhi Monastery extends a warm welcome to all those interested in learning Buddhism and the Mahayana Buddhist tradition. The monastery aims to maintain an active Sangha community dedicated to the preservation and practice of Chinese Buddhism.
The monastery is located at Bukit Timah, twenty minutes drive from the Singapore CBD. People from all different religions and traditions are welcome to our monastery to attend group practices, classes and workshops on Buddhist philosophy, listen to lectures, and, more importantly, to learn and practice Buddhism in daily life.
---
Mahabodhi Society of India
Address: 4A,Bankim Chatterjee Street,Kolkata 700073 Kolkata 700073
Tradition: Theravada
Phone: +91-33-22415214,
E-mail: mbsihq@gmail.com
Website: http://www.mbsiindia.org
Find on:


Spiritual Director: Ven.P Seewalee Thero Email (Phone: +91-33-22415214)
Notes and Events:
The Maha Bodhi Society of India established in 1891 is a charitable, non-profit Buddhist Organisation, dedicated to fulfill the Missions and Visions of its Founder - Bodhisattva Anagarika Dharmapala, and for the propagation of the Message of the Buddha on love, compassion, non-violence and peace towards all beings without any discrimination of caste, creed, religion or nationality.
---
Mahabodhi Vihar
Address: PAGOLU ROAD, CHALLAPALLI,KRISHNA DIST. Challapalli Andhra Pradesh 521 126
Tradition: Theravada
Phone: 0091-9866249972
Find on:


MR: MEKA SIVAYYA (Phone: 0091-8671-222927)
Notes and Events:
MAHABODHI VIHAR ALSO HAS A HIGH SCHOOL AND JUNIOR COLLAGE. IT IS ESTABLISHED IN 1986 IN AN AREA OF 15 ACRES. TO GIVE GOOD EDUCATION TO POOR CHILDREN AND TO REVIVE BUDDHAS TEACHINGS IN ANDHRA PRADESH.
---
Mahamevnawa Monastery
Address: Waduwawa, Yatigal-oluwa, Polgahawela, Sri Lanka Polgahawela North Western
Tradition: Theravada
Phone: 0094372244602
Fax: 0094372244602
E-mail: info@mahamevnawa.lk
Website: http://www.mahamevnawa.lk
Find on:


Teacher: Bhikkhu Kiribathgoda Gnanananda Maha Thera
Main Contact: Bhikkhu Mirigama Indawansa Email
Spiritual Director: Bhikkhu Kiribathgoda Gnanananda Maha Thera
Notes and Events:
Mahamevnawa is an organization of monasteries established for the sake of spiritual development of human beings through the teachings of the Sakyamuni Buddha who was born in 500 B.C. Our only wish is to give you spiritual help in order to make your mind pure which is useful for the realization of Nibbana: the unbounded liberation. Now we have already established over 40 branch monasteries to give you a more space to practice spiritual life. In this purpose, there are thousands of people who have joined with us to practice this joyful spiritual life together. Now, we have spent 11 years with you, with our pure service.
---
Mahamuni Temple
Address: 48, Buddhist Temple Road Nandan Kanan, Chittagong. Raozan, Chittagong Code 4348
Tradition: Theravada, A great historical Buddhist Temple in Bangladesh.
Affiliation: Theravada Temple
Phone: 639094, 710549 Cell: 0171 65 94 59, 017111 76 09 44
Fax: 880-31-71 14 74
E-mail: info@mohamunitempbd.org
Website: http://mohamunitempbd.org/
Find on:


Spiritual Director: Rev. Avayananda Mahathero
Notes and Events:
Pertinently, we would like to mention here that in this village, known earlier as Kadalpur, more than about two hundred years ago Venerable Chainga Thakore established an image of Lord Buddha, which resembled famous Mahamuni of Arakan (Akyab) province in neighboring country Burma which is now known as Myanmar. With the establishment of this Buddha image named Mahamuni, the name of the village Kadalpur was renamed Mahamuni and then Mahamuni Pahartali, and thus the history of Mahamuni village started.
---
Mahapali Vijjalaya - Pali Language Institute of Thailand
Address: Wat Moli Lokayaram Bangkok Bangkok 10600
Tradition: Theravada
Phone: 66992468986
Fax: 6624085749
E-mail: maha@mahapali.com
Website: http://www.mahapali.com
Find on:


MR.: Dhrinyadecha Libha Email (Phone: 66992468986)
Notes and Events:
Mahapali Vijjalaya was founded on April 4, 2012 to organize Pali study for lay people. The aim was to make Pali study a tradition for Thai people from all walks of life who may pursue the study at their convenience.
Objectives of the Institute
1. To investigate, design and develop Pali curricula for lay people.
2. To organize Pali study for lay people.
3. To develop a Pali test center with international standard.
4. To develop various information technologies that promote Pali study.
---
Mahapanya Vidayalai College
Address: 635/1 Thammanoonviti Road Hat Yai Songkhla 90110
Tradition: Non-Sectarian
Affiliation: Mahachulalongkornrajavidayalai University
Phone: 66-74-243558
Fax: 66-74-235307
E-mail: mpvvidayalai@gmail.com
Website: http://www.mahapanya.ac.th
Find on:


Main Contact: Ven. Gyanandra Dewan Email (Phone: 0891845462)
Notes and Events:
Mahapanya Vidayalai University (MPV) is a affiliated institute under Mahachulalongkornrajavidayalai University and was founded by the chief patriarch of Anamnikaya, in Collabration with both Mahayana and Theravada Schools of Buddhism in international language for all the students from all over the world those who are interested in studying Buddhism.

---
Mahasatipatthana Center, Malaysia
Address: Kuala Lumpur
Tradition: Theravada
Phone: 60163237342
E-mail: contact@mahasatipatthana.org
Website: http://www.mahasatipatthana.org
Find on:


Main Contact: Silena Shymiin Email (Phone: 60163237342)
Teacher: Bro James Ong
Notes and Events:

Regular Activities:




Mindfulness Meditation Course for Beginners throughout the year

Regular (intermediate) Meditation Classes

Meditation class at Buddhist Maha Vihara, Brickfields, Kuala Lumpur every Wednesdays from 7.30 PM to 9.30 PM; and at Sri Lanka Buddhist Temple, Kuala Lumpur every Sunday from 3.00 PM - 5.00 PM. For location map:

http://www.mahasatipatthana.org/activities.html
---
Mahasthvir Chandramani Buddhist Vihar
Address: AADARSH VIKAS MANDAL ULHASNAGAR STATION ROAD, ULHASNAGAR -4 Mumbai Maharashtra 421004
Tradition: Non-Sectarian
Phone: +91- 9975002491
E-mail: feedback@chandramanibuddhistvihar.com
Website: http://www.chandramanibuddhistvihar.com
Find on:


Main Contact: PRASHANT JADHAV Email (Phone: +91-9975002491)
Notes and Events:
Mahasthvir Chandramani Buddhist Vihar is a registered, non-profit, public charitable trust working towards its objective of Helping People Help Themselves by making the disadvantaged self-reliant and thereby enabling them to lead a life of dignity.

We are a charitable Organization established in 1965 (Regi No: BPT AE/832) with the main objective of reviving the compassionate teachings of the Buddha in the land of its origin, India and to put into practice the precious teachings of the Buddha through selfless service programs.

Our Trust is dedicated for the welfare and happiness of people irrespective of religion, race, colour or sex. Since its very inception the Society has been actively engaged in rendering various spiritual and humanitarian services.
The thought process behind our Buddhist Vihar is that quality education is the only medium that can improve the living standards of the poor people. It is the most powerful tool, which can equip them to make informed and intelligent choices about their lives and in future our Vihar believes that education is the only weapon to fight poverty and truly empower the children who tomorrow will be the face of India.
---
Mahindarama Buddhist Temple
Address: 2, Kampar Road, 10460  Pulau Penang, Malaysia. Pulau Pinang
Tradition: Theravada, Sri Lankan
Phone: (604) 282 5944
E-mail: mahindar@poboxes.com
Website: http://www.mahindarama.com
Find on:


Notes and Events:
Regular Programme:
• Every Sunday - 9.30am Morning Service, 10am to 12noon Buddha-Dhamma Classes conducted by Mahindarama Pali School, 12.30 Chanting in Pali, 7.30pm Metta Bhavana (Meditation Class)

• Every 1st and 5th Days of Chinese Moon - 7am Observance of Precepts, 11 to 11.30 am Offerings to the Buddha and Sangha, 2 pm Dhamma Sermon, 7.45 pm Bodhi Puja, 8 pm Buddha Puja, 8.30 pm Blessing Service, 8.30 pm Chanting of Parittas.

• Every 8th and 23rd Days of Chinese Moon - 7.30 am Observance of Precepts, 11am Offering to the Buddha, 11.30 am Offering to the Sangha, 2.30 pm Lecture on Buddhism.
• AMATA - free medical and Diabetic Centre. This medical centre is opened to all on Sundays from 10.30 am till 12.30 pm. There are six doctors and eleven pharmacists/nurses serving the centre voluntarily.
---
MAITRIYA BUDDHA MAHAVIHAR UPASIKA SANGHA
Address: Office-168 Buddhabhoomi Mahavihar,Chunabhatti,Kolar Road,Bhopal MP Bhopal 462017
Tradition: Theravada
Affiliation: The Buddhabhoomi Dhammadoot Sangha Madhya Pradesh
Phone: +919826929578
E-mail: buddhabhoomi2017@gmail.com
Website: www.buddhadoot.com/
Find on:


Seema Ramoshi ,: Premlata Siloriya , Email (Phone: Prabha Shende ,)
Sushila Gajbhiye ,: Padma Sirsat , Email (Phone: Jaya Mothgade ,)
Teacher: Panchasheela Ganvir
Main Contact: Vandana Multaikar Email
Spiritual Director: Ven.Bhadant Shakyaputra Sagar Thero Email (Phone: +919926220408)
Notes and Events:
Purpose:- To promote all the acts responsible for the welfare of mankind. To help disabled, patients, weaker sections of society, development of animals and social services to organize conferences and sammelans for public welfare. Center (meditation) for health, establish general libraries, schools for poor students and establish the offices of the Institute for benefit of common man to establish national integration. To develop moral and ethical properties in the human being to honour and award the knowledgeable person and helpful person in the field of social work.
---
Majelis Agama Buddha Tridharma IndonesiaPemuda Tridharma IndonesiaBalai Kitab Tridharma Indonesia (Bakti)
Address: Jl. Cipinang Jaya Raya No. 1 RT/RW : 010/05 Cipinang Besar Selatan - Jakarta Timur 13410
Tradition: Non-Sectarian
Phone: 8014245
Fax: 8506712
E-mail: htbakti@hotmail.com
Find on:


Notes and Events:
Mailing-list address is: www.egroups.com/group/tridharma
To join our mailing-list, please send email: tridharma-subscribe@egroups.com
---
Malaysian Buddhist Meditation Centre (MBMC)
Address: 355 Jalan Mesjid Negeri, Penang, 11600, Malaysia. Pulau Pinang
Tradition: Theravada
Phone: (604) 2822534
Website: http://www.penang-traveltips.com/malaysian-buddhist-meditation-centre.htm
Find on:


Main Contact: Mr. Tan Ah Huat (Hon. Secretary)
Notes and Events:
Meditation System: Vipassana (Insight) in the Mahasi Sayadaw tradition.
---
Manav Dharm Bodhi Vriksh Seva Samiti
Address: 1/536, Ambedkarpuram, Kalyanpur, Kanpur, Uttar Pradesh, India PIN- 208017 Kalyanpur 208017
Tradition: Non-Sectarian
Affiliation: Buddhism
Phone: +91 8765192210
E-mail: kvkbinodkr@gmail.com
Find on:


Teacher: Dr Bodhi Anand
Main Contact: Er Arun Anand (Phone: +91 7905160932)
Spiritual Director: Dr Bodhi Anand Email (Phone: +91 8765192210)
Notes and Events:
Meditation and awarrawar programme is being carried out for disciples of all spheres and customs.
---
Mangalagiri Buddha Vihara Trust
Address: 11-450/C1, N.C.C RAOD,MANGALAGIRI,GUNTUR DIST. Mangalagiri Andhra Pradesh
Tradition: Theravada
Find on:


MR: KRISHNARJUNA BODHI (Phone: 0091-9848199098)
Notes and Events:
MANGALAGIRI BUDDHA VIHARA TRUST HAS ESTABLISHED IN 2008 TO PRESERVE AND PROPAGATE LORD BUDDHAS TEACHINGS. IN JANUARY 2006 KALACHAKRA INITIATION IS GIVEN BY HIS HOLINESS IN AMARAVATI,ANDHRA PRADESH,INDIA. THIS HISTORIC EVENT CREATED INTEREST IN THE PEOPLE OF THIS AREA TO KNOW MORE ABOUT BUDDHAS TEACHINGS.
THE ORGANISATION ALSO PROMOTES INTEREST IN BUDDHIST MEDITATION.
SABBE SATTA BHAVANTU SUKHITATTA. (MAY ALL BEINGS BE HAPPY)
---
Manggala Theravadin Buddhist Organisation
Tradition: Theravada
E-mail: mangala_utama@yahoo.com
Notes and Events:
We are some Indonesian students in Peking, China, have been forming a Theravadin Buddhist Organisation since September 19th, 2001. Our aim is to undertand and to practice Buddha Dhamma.
Our Puja Bhakti is held every Saturday Morning at 10:00-12:00 AM, at Indonesian Embassy, San Li Dun Diplomacy Office Complex B, Peking, China. Our activities are including Dhamma Talk, Dhamma discussion, Meditation, Sing Buddhist songs, Sharing Dhamma experience, etc. All activities are held in Indonesian language only (at least for now).
Due to our new experience in developing Buddhist organisation, our members are Indonesians only. Yet in the future we hope this organisation could be an international one.
---
Manjushri Kadampa Centre - Kuala Lumpur
Address: 33A-2, Block C, Zenith Corporate Park, Jalan SS7/26, Kelana Jaya, 47301 Petaling Jaya, Selangor. Petaling Jaya Selangor 47400
Tradition: Vajrayana, Tibetan, New Kadampa
Affiliation: NKT-IKBU
E-mail: info@meditateinkl.org
Website: http://www.meditateinkl.org
Find on:


Contact: Lai Chee Kin (Phone: +60123058890)
Spiritual Director: Geshe Kelsang Gyatso Rinpoche
Teacher: Gen Kelsang Yangdak
Notes and Events:
We offer two programmes:
(1) The General Programme - introduces basic Buddhist view, meditation and action, along with various other teachings and practices. The GP is an ideal starting point for those interested to find out more about Buddhism and meditation. The classes are open to everyone.

(2) The Foundation Programme - a structured study programme that provides a systematic presentation of particular subjects of Mahayana Buddhism to enable practitioners to deepen their knowledge and experience of Buddhism. Students must enroll for the FP.
From time to time, we also organize day courses, weekend courses and short retreats.

---
Mawilmada Meditation Cottage
Address: Vidyala Mawatha Kandy, Mawilmada Central
Tradition: Theravada
Phone: +94779231254
E-mail: mawilmadameditationcottage@gmail.com
Website: http://mawilmadameditationcottage.blogspot.com/
Find on:


Spiritual Director: Venerable Bhante Sobhana Email (Phone: +94779231254 )
Notes and Events:
Small meditation refuge with a Theravadin monk of the forest tradition having 40 years of in-depth meditation practice. Up to three resident yogis at a time. Advanced guidance in insight meditation (vipassana) and concentration (jhana).
---
MCU, Chiang Rai Centre, Thailand
Address: Mahachulalongkorn Buddhist University, Chiang Rai Centre, Ritthiprasath Road, T.Wiang A.Muang Chiang Rai, North Thailand. Chaing Rai 57000
Tradition: Theravada
Phone: +66 53 717055
Fax: +66 53 715876
E-mail: pongpara2003@hotmail.com
Website: http://www.mcucr.com
Find on:


Spiritual Director: P.Suthee Email (Phone: 053-717034)
Notes and Events:
We are a branch of Mahachulalongkornrajavidyalaya University, situated at the heart of Chiang Rai City, Northern Thailand. We have 200 monk students studying in Buddhism, Political Science and education. Monk Chat is one of the programme to enhance the monk students to speak English. Anyone visiting Chiang Rai is most welcome.
---
Medicine Buddha Bahuddeshiya Sanstha
Address: Aurangabad Aurangabad 431001
Tradition: Non-Sectarian
Affiliation: NGO
E-mail: medicineofbuddha@gmail.com
Website: http://medicineofbuddha.blogspot.in
Find on:


Teacher: deepak ghaytilak
Spiritual Director: deepak ghaytilak
Main Contact: Prashant Sarkate (Phone: 9822399423)
Notes and Events:
We spread the Buddhist medicine as like vipassana, Reiki, Tibetan Medicine, Chinese ,Japanese medicine at grassroots level slum in villages in Marathwada.
MAY all being happy and healthy.
---
meditationplace.org
Address: Bangkok
Tradition: Theravada
Website: https://meditationplace.org
Find on:


Notes and Events:
Guide to the Meditation Places around the World.
---
Meetirigala Nissarana Vanaye
Address: Meetirigala 11742, Sri Lanka.
Tradition: Theravada, Mahasi Sawadaw
Find on:


Notes and Events:
Meetirigala Nissarana Vanaye is a monastery in the strict forest tradition in Sri Lanka. It is one of Sri Lanka\\\'s most respected meditation monasteries. It was founded in 1968 by Asoka Weeraratna (the founder of the German Dharmaduta Society and the Berlin Buddhist Vihara in Germany). He equipped the monastery with all the facilities conducive to the meditative life, found an accomplished meditation master, Ven. Matara Sri Gnanarama Mahathera (author of \\\'Seven stages of Purifications\\\' and \\\'Seven Contemplations\\\', both published by the BPS), to direct the meditation training, and then, his mission accomplished, he himself entered the Buddhist order under the name Ven. Mitirigala Dhammanisanthi Thera. Meditators and monks go pindapada in the traditional style, male meditators are allowed to stay for up to 2 weeks, but only after receiving prior invitation. The meditation teacher is Ven. U Dhammajiva, a student of Ven. Sayadaw U Pandita.

---
Meh Liew Buddhist Temple
Address: 29 Kampong Siam off Jalan Pahang Pahang
Tradition: Non-Sectarian
E-mail: mdealwis@mail.asiandevbank.org
Find on:


Main Contact: Mr. Maurice A. de Alwis
Notes and Events:
The temple offers meditation classes during weekends.
---
First Previous 51 52 53 54 55 56 57 58 59 60 61 62 63 64 65 66 67 68 69 Next