Asia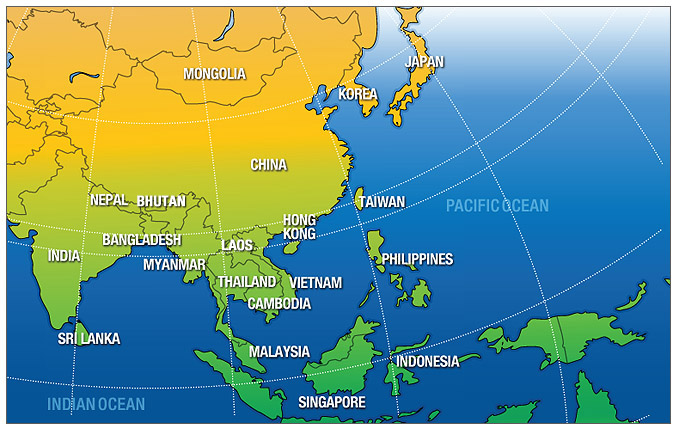 There were 1735 results matching your query.
First Previous 51 52 53 54 55 56 57 58 59 60 61 62 63 64 65 66 67 68 69 Next Last
Kuan Yin Tong / Lotus Charity Center
Address: 150 N. Domingo St., Cubao, Quezon City 1111
Tradition: Mahayana
Phone: +632-7267696
E-mail: guanshiyin.temple@gmail.com
Find on:


Spiritual Director: Bikshuni Shi Heng Ji (Phone: +632-7267696)
Notes and Events:
This is a monastic residence for Bhikshunis/Nuns and not generally open to the public except on Sundays for free clinic and dispensary, and the 1st & 15th of the lunar month Dharma assemblies in Hokkien. Please call ahead of time if one wants to visit on other days.
---
Kwan Yin Chan Lin
Address: 21 lor 25 Geylang Singapore 388299
Tradition: Mahayana, Chan/Zen
Phone: 63920265
Fax: 63924256
E-mail: kyclzen@singnet.com.sg
Website: http://www.kyclzen.org
Find on:


Spiritual Director: Ven Chi Boon
Notes and Events:
KYCL Story
Kwan Yin Chan Lin Zen Centre (KYCL) was founded by Venerable Chi Boon in 1991. Its objective is to spread the Buddha's true teaching so that we may attain our true selves and help all sentient beings to relieve from suffering. By practicing the correct meditation, we can find the correct direction of our lives and attain our true nature. We can also clearly perceive our correct situation, relationship and function at every moment, live in wisdom and compassion, to help our families, our friends, our country and this whole world to gain peace and happiness.
The name of our Zen Centre, "Kwan Yin Chan Lin", carries a deep meaning. "Kwan" means to perceive and "Yin" means the sound of the world. "Kwan Yin" (in Korean, "Kwan Um") means to perceive the sound within us, to remove our ignorance, attachment and incorrect mindset, and to practice the correct path. In addition, we should also perceive the sound of all sentient beings and help them to relieve from suffering and gain happiness. "Chan", which is the Chinese word for Zen, represents simple and pure life. At present days, our lives are becoming more and more complicated, and many sufferings are made as a consequence. Zen practice can help us return to simple life and let our minds return to peace, tranquility, holiness and freedom. "Lin" means many tree. The many trees that make up a forest give it strength, and cannot be blown away by strong wind. "Chan Lin" represents many people practicing together so we can help each other and give each other strength to fulfil the great Buddhist vow.
---
Labsum Gomdrub Ling International Buddhist Insitute
Tradition: Non-Sectarian
E-mail: LGLinstitute@gmail.com
Website: http://www.LGLinstitute.org
Notes and Events:
His Holiness the Dalai Lama's new vision for the future of Buddhist study and practice…

Labsum Gomdrub Ling, "The Institute for Cultivating the Three Higher Trainings", is an international Buddhist institute currently in development, which will bring all the Buddhist traditions of the world together, in India the land of the Buddha.
Under expert guidance from His Holiness the Dalai Lama (LGL's Patron) and other great scholars, this vision is being developed into a comprehensive curriculum, which will:
· Build a bridge between all Buddhist traditions and nationalities
· Offer in-depth, intensive intermediate and advanced-level study and practice of all the Buddhist traditions, initially in four root Buddhist language mediums - Tibetan, Chinese, Sanskrit and Pali - as well as English, and eventually in other traditions, such as Japanese, Korean, Vietnamese, etc
· Explore the relationship between Buddhism and science, health, psychology, and other religious and philosophical traditions
· Create a truly non-sectarian approach, returning to the texts common to all schools of Buddhism: the Buddha's own words (sutras) and the original Indian commentaries (shastras)
· Follow in the footsteps of the ancient Nalanda Buddhist University, using tools of logic and reasoning to critically examine the teachings and stimulate open debate, questioning and deeper learning
· Be delivered from a modern perspective, taught by a diverse range of scholars and practitioners, all expert in their field
· Be set in a comfortable, modern campus designed to meet the needs of international students – nuns, monks, and lay people of all nationalities and traditions.

Your Part in His Holiness the Dalai Lamas Vision...

Currently Labsum Gomdrub Ling is a small, but growing group of international volunteers in need of many more partners, ideas, volunteers and donations to turn His Holiness the Dalai Lama's vision into reality.

Therefore, Labsum Gomdrub Ling is currently seeking ideas and input from members of the community about all aspects of the institute and invites you to:

1. Learn more about His Holiness the Dalai Lama's Founding Vision at www.LGLinstitute.org.
2. Share your ideas about how to best implement that Vision in LGL's Facebook Discussion Forum -- Your ideas are important and very much appreciated!
3. Sign up for regular email updates via the LGL Community Email List.
4. Tell your friends and contacts about LGL (a sample email is available at www. LGLinstitute.org)
5. Please see www.LGLinstitute.org for information about how to get involved and about urgently needed volunteers and donations.
As LGL builds a large and diverse community of people, each of whom plays a part in bringing His Holiness' vision into reality (from offering one idea or one dollar, to offering full-time volunteer service) it's an exciting time and we hope you'll join us!

For more information and to join the LGL Email List for regular updates…
www.LGLinstitute.org
LGLinstitute@gmail.com
Facebook Discussion Forum at: Labsum Gomdrub Ling International Buddhist Community
---
Land of Comassion Buddha (Singapore) Centre
Address: 27A Lor Bachok Singaapore 387790
Tradition: Vajrayana, Gelug
Phone: 94762588
Fax: 67488456
E-mail: lcbuddha@yahoo.com
Website: http://www.compassionbuddha.com.sg
Find on:


Teacher: Khensur Rinpoche Lobsang Tsephel
Spiritual Director: HH Dalai Lama
Notes and Events:
Land of Compassion Buddha (Singapore) is a registered Buddhist society in Singapore since 18 March 2002. It is a Tibetan Buddhism Centre that uphold the Gelug tradition and are followers of the spiritual head of Tibetan Buddhism, His Holiness the 14th Dalai Lama. The primary objective of Land of Compassion Buddha (Singapore) is to propagate the profound dharma teaching/practice of Khensur Rinpoche Lobsang Tsephel in Singapore, facilitate in organizing Buddhist Talks and Activities so as to bring upon the Buddhism teaching to everyone.
The Centre regularly organized Buddhism practices, such as Praise to 21 Tara prayer, Guru Puja, 1000-armed Avalokiteshvara prayer, Nungdros, White-Tara prayer and animal liberation. All our Dharma activities are under the guidance of Khensur Rinpoche Lobsang Tsephel and we follow H H Dalai Lama's advice exactly for the protector practice.
Khensur Rinpoche Lobsang Tsephel visits the centre on a yearly basis, mainly to conduct teaching on the text by Shantideva's "Guide to A Bodhisattva's Ways of Life. Rinpoche has also confer numerous empowerments, eg 1000-armed Avalokiteshvara, Tara, Vajrasattva, 35-Buddhas, Medicine Buddha, Lama Tsongkapa & Yamantaka Empowerments. Besides, Rinpoche has lead a number of retreats, eg NyungNay, Medicine Buddha, 35-buddhas Confession, Green Tara and 1000-armed Avalokiteshvara retreats.
---
Lanka Vipassana Bhavana Centre
Address: 108 Wijerama Mawatha, Colombo 7
Tradition: Theravada, Mahasi Sayadaw method.
Find on:


Teacher: Ven. Pemasiri
Notes and Events:
This centre in Colombo is a residential vipassana retreat centre, open to sincere male and female meditators who are prepared to do intensive retreats.
---
Laxdip Bauddha Vihar
Address: Siddhartha Nagar Society, pop. I. T. I. Bhiloda(Nr. Dev ni Nori) , Gujarati, India Bhiloda 383245
Tradition: Non-Sectarian
E-mail: skaravallibauddhamahasangh@gmail.com
Find on:


Teacher: Mrs. Pravinaben N. Desai
Main Contact: Mrs. Priyanka G. Priyadarshi Email (Phone: 9409338515)
Spiritual Director: Ms. Dr. Vishaldev Saheb Email (Phone: 9428966969)

---
Lewella Meditation Centre
Address: 160 Dharmasoka Mawatha Lewella Kandy
Tradition: Theravada
Phone: 081-4921814
E-mail: lewella.meditation@gmail.com
Website: http://members.aol.com/Analayo/index.htm
Find on:


Notes and Events:
A centre for experienced male meditators, and for the study of Buddhism, situated on the outskirts of Kandy. In addition to rooms within the centre several individual retreat kutis (huts) are available on the edge of the Udawattakelle forest reserve.
---
Lian Shan Shuang Lin Monastery
Address: 184 Jalan Toa Payoh Singapore 319944
Tradition: Mahayana
Phone: 62595292
Fax: 63529329
E-mail: enquiries@shuanglin.org
Website: http://www.shuanglin.sg
Find on:


Notes and Events:
Lian Shan Shuang Lin Monastery, an architecture masterpiece of the nineteenth century, also represents a unique pageant of Singapore history.
An amazing and eventful history of the Monastery relates back to the year 1858. Low Kim Pong, a young man of twenty from Zhangzhou County in the Fujian province, China , left his hometown and set sail for Singapore in search of a living. Born into a poor family, he was nevertheless generous and industrious by nature. Starting off from small businesses, the devoted Buddhist Low Kim Pong eventually became a successful entrepreneur and an influential leader of the Fujian community in Singapore .
In 1898, both Low Kim Pong and his son dreamt of a sacred man, radiating golden light, approaching from the West to the water front. Believing this to be an omen and with a continuing enthusiasm, they went to the waterfront and waited patiently. A boat finally arrived at dusk, with Venerable Xian Hui and his family of 12 monks and nuns.
They were actually stopping by Singapore , after six years of pilgrimage to India , Ceylon and Burma and were on their way home to Fuzhou County in Fujian.
Venerable Xian Hui and his entourage were invited to Low Kim Pong\\\'s home for a sojourn. During their stay, Low Kim Pong proposed to Venerable Xian Hui his vision of building a monastery in Singapore . So intent on having the familyl to stay, he donated 50 acres of land in the central part of the island (the present day Toa Payoh New Town) to build the monastery and invited Venerable Xian Hui to be the founding abbot of the monastery.
The plan to build the Monastery received overwhelming support from the Chinese community in Singapore , Malaysia and Indonesia .
Apart from monetary support, they also deploy the resources of craftsmen from their hometowns Fuzhou , Quanzhou and Zhangzhou Counties in the Fujian province, as well as Chaozhou County in the Guangdong province to build the Monastery. Together they created a unique blend of architectural styles particular to each region yet harmoniously fused to reflect the immigrant society of Singapore at that time.
Lian Shan Shuang Lin Monastery, with its rich and diverse history, exhibits a magnitude and splendour beyond description. Coupled with the eleven years of restoration work since 1991, this century old Monastery has finally regained its glory. Undeniably, Shuang Lin Shall become a milestone in the heritage of Singapore.
---
Life and Hope Association
Address: # 0211 Wat Damnak Salakomreuk Commune Siem Reap, Cambodia
Tradition: Theravada
Phone: Office (855) 63 761 810 Cell phone (855)92 929 962, Venerable Somnieng, director
E-mail: somniengangkor@yahoo.com
Website: http://www.lifeandhopeangkor.org/
Find on:


Teacher: Venerable Somnieng
Notes and Events:
Connect us via facebook
Based in Siem Reap, Life and Hope Association (LHA) is a Cambodian non-profit, non-governmental and non-political organization. It was established by the Monks of Wat Damnak and friends in 2005. It is our vision to create a Cambodia that is a peaceful and cohesive society built on a basis of loving kindness and compassion, with equal rights and equal opportunity for all.
LHA is an education focused organization committed to alleviating poverty, ignorance and hardship through creating equal access to education for the underprivileged in our community. These efforts are primarily directed towards Khmer youth. Our name aptly states our goal: to give LIFE and HOPE to Cambodia\\\'s needy and vulnerable.
Through its projects, LHA aims to meet the direct needs of the individuals and communities we work with. We believe that it is our responsibility to ensure that the beneficiaries of our projects have access to the information which can guide them into a future of awareness - from health and lifestyle to social responsibilities and rights.
Vision: We envisage a fair and equitable society built on compassion and loving-kindness and offering education for all.
Mission: Our mission is to improve the lives of those most in need by providing compassionate care and educational opportunities, especially to poor and volunerable children and to disadvantaged young women.
Strategic Goal: Our strategic goal is to develop a successful model of change that offers society\\\'s most disadvantaged people a significantly improved LIFE and HOPE for a better future and then to replicate it to bring a transformational change to society.
Values: We provide our sovices with a sense of compassion, respect, and loving-kindness. We run our organization with integrity, professionalism, and accountability.
---
Life Awareness, Buddhist & Arts Society
Address: blk 134 Geylang East Ave 1#02-221 Singapore 380134
Tradition: Vajrayana, nyingma
Phone: 90186096
Website: https://www.youtube.com/watch?v=XUjnTKb7fXI
Find on:


Teacher: Ven Zhi Zhen
Spiritual Director: Late HH Jigme Phonsok Rinpoche
Notes and Events:
The Buddhist society organises regular dharma talks Pujas meditation class and animal liberation and other funeral chantings. Buddhist tours to batam and other India Pilgrimages to receive teachings from HH Karmapa etc. All are welcome.
---
Liok Lan Tong Association (admin office)
Address: 506 Caballeros Street Brgy San Nicolas Binondo manila Manila 1006
Tradition: Mahayana, Sakya , Gelugpa, Pureland Buddhism
Affiliation: Philippine Buddhism / Taoism
Phone: 6332178
E-mail: lioklantong@yahoo.com
Website: http://www.lioklantong.com
Find on:


director: Peter Khoe
Spiritual Director: Christopher Khoe
Notes and Events:
Liok Lan Tong Association (admin office) public Buddhist library free Dharma book and cd.
---
Little Bangkok Sangha
Address: Various locations in Bangkok Bangkok Bangkok
Tradition: Non-Sectarian, All Dhamma in English, in Bangkok
Phone: 085 060 7386
E-mail: little.bang@live.com
Website: http://www.littlebang.wordpress.com
Find on:


Notes and Events:
Littlebang, short for The Little Bangkok Sangha aims to be an up-to-date resource for Dhamma events in Bangkok that are in English. We invite speakers who are passing through Bangkok to stop and give a talk (or two), or lead workshops in meditation. Many events are arranged by Littlebang directly, others are of different organisations in Bangkok. Occasionally weekend retreats are arranged outside of Bangkok too. Emphasis is on Theravada Buddhism, but all good Dhamma (that is for free) is listed.
---
Lord Buddha Trust
Address: 16/383 Trilok Puri Delhi, NDelhi 110091 East Delhi NDelhi 110091
Tradition: Theravada
Affiliation: Theravad
Phone: 09210122842
E-mail: lordbuddhatrust5@gmail.com
Website: http://www.lordbuddhatrust.org
Find on:


Main Contact: Amar Visharat Email (Phone: 09210122842)
Teacher: Dhammashil
Spiritual Director: Bhadant Dhammanand Email (Phone: 09210122842)
Notes and Events:
Lord Buddha Trust (LBT)is charitable organization founded with the objectives of imparting Buddhist philosophy, besides the cause of human rights, self respect, brotherhood, Love, peace, Equality, progress and dedicated for the welfare and happiness of people irrespective of religious, cast ,race, colour or sex. Since its very inception the society as been actively engaged in rendering various spiritual and humanitarian service. Lord Buddha Trust (LBT) is based in India although working in another country of Asia. Lord Buddha Trust is creating an environment of Dhamma era in India.
Our Activities
- Education (School, college, Hostel)
- Health - Rehabilitation (old age Home & orphanage Center),
- Seminar, Rally
- To open Meditation Center.
– To open Buddha Temple & Monastery, Stupa, Museum
- Dhamm Carva (Dhamm March for peace)
- Dhamma Prakashan (Dhamma Publication) (Distribution free Buddhist material )
- Dhamma Dikhsa - Fellowship for Dhamma Sevak/ - Dhamma Sevika
- Dhamma Cultural Awareness Program
- Dhamma Non Formal School Project
- Fight for Dignity & Human Rights Project
Please reply positively for a social cause
Thanks with Maitri
Amar Visharat, Charman Lord Buddha Trust
16/383 Trilok Puri, New Delhi
Pl. visit Website: www.lordbuddhatrust.org
Phone. 09210122842
---
Lotus Lantern International Buddhist Centre
Address: 148-5, Sokyok-dong, Chongno-ku Seoul 110-200
Tradition: Mahayana
Affiliation: Templestay Program in Korea
Phone: (82-2) 725-5347
Fax: (82-2) 720-7849
E-mail: buddha@uriel.net
Website: http://www.buddhapia.com/mem/lotus/index.html
Find on:


Notes and Events:
Regular Program:
• Buddhism in English: Saturday 5:30 - 7:00 p.m.
For those who speak only a little English, this weekly class covers basic Buddhist ideas
• Meditation: On going Thursdays 7 - 8:30 p.m.
For beginners and advanced. Practice what you learn.
• Sutra Class: Friday 7 - 8:30 p.m.
Anyone who wants to delve into Buddhism by taking a look at the original texts, and who speak English should join this class.
• Kwna Un 108 Group (bowing and chanting) - On going Sundays 6:00 p.m.
For anyone wanting to practice or to learn more about the devotional side of Buddhism
• Childrens\'s Fun Activities with Buddha: Sunday 2:00 p.m.
Come and spend some time doing Buddhist style activities and learn something about the Buddha\'s teachings.
---
Lumbini Buddha Vihara Trust
Address: Dubba, Nizamabad - 503 002, Telangana. Nizamabad Andhra Pradesh 503002
Tradition: Theravada, Ambedkarite Buddhism
Phone: 0091-9160164617
E-mail: ranjith_sutari@yahoo.co.in
Find on:


President: P. Babu (Phone: 0091-9603072666)
Gen. Secretary: B. Ashok (Phone: 0091-9959206077)
Main Contact: Ranjith Sutari Email (Phone: 0091-939106201)
Notes and Events:
SHILA SAMADHI PRAJNA
Namo Tassa Bhagavato Arahato Sammasambuddhassa
Lumbini Buddha Vihara Trust is a organization run by Buddhist community of Nizamabad. Dhamma Vandana (Paying homage) will be organised on every Sunday at Vihar.

Special programs will be conducted on many buddhist occasions.
---
Lumbini Buddhist Society
Address: BLK-216-#01-63, Boonlay Ave, Singapore-640216 Singapore- 640216
Tradition: Theravada, Myanmar
Affiliation: All Myanmar Buddhist Nun Education Society
Phone: + 65 - 62654001
E-mail: kesaracari@yahoo.com
Find on:


Teacher: Ekatheingi
Spiritual Director: Dr. Kesaracari Email (Phone: + 65 - 62654001)
Main Contact: Daw Kesaracari
Notes and Events:
I am a Myanmar Theravada Buddhist nun who did my Ph.D in India. Now I have opened a Buddhist society - LUMBINI BUDDHIST SOCIETY in Singapore.
I teach the original Theravada Pali text and the traditional Myanmar Buddhist Culture.
I hope I can do more for the promotion and propagation of peace in every human being by practicing of the Buddha\'s middle way.
---
Mabuhay Temple
Address: 656 P. Ocampo Street. Malate, Manila 1004
Tradition: Mahayana, Humanistic Buddhism
Affiliation: Fo Guang Shan
Phone: 63 (2) 523-4909, 63 (2) 525-3680
Fax: 63 (2) 522-1475, 63 (2) 521-6926
E-mail: info@fgsphilippines.org
Website: http://fgsphilippines.org
Find on:


Head Abbess: Ven. Miao Jing
Spiritual Director: Ven. Master Hsing Yun
Notes and Events:
Mabuhay Temple is home to Fo Guang Shan Philippines, also known as the International Buddhist Progress Society-Manila.
---
Maha Bodhi Research Institute of Malaysia
Address: 161 - 162 Jalan S2-E8 Garden Homes Seremban Two Seremban Negeri Sembilan 70300
Tradition: Non-Sectarian, Under the Grand Zen Master Xu Yun Ch\\'an Order House Lineage 虚云老和尚 as the 45th Generation Lineage Dhamma Heir of the Linji Ch\\'an House 臨
Phone: +60-16-6267726
E-mail: s2MahaBodhi@gmail.com
Find on:


Spiritual Director: Zen Master Hui Xin 大觉慧信 Email (Phone: +60-16-6267726)
Notes and Events:
馬來西亞 摩訶菩提研究所
Maha Bodhi Research Institute of Malaysia
Since the opening of Maha Bodhi Vihara Malaysia 马来西亚 芙蓉山 大覺禪寺 in 2008, The Vihara has enthusiastically been sharing and disseminating Buddhism. This is done by reinforcing the teaching, the understanding, and the profound practice of Buddhist ethics, meditation and wisdom in the contemporary world.
Maha Bodhi Vihara Malaysia's main objectives and mission motto:
The Vihara is founded by Zen Master Pannasaddha (大觉慧信) which tonsured & ordained by Grand Master Hsing Yun 星云大师.
Later Venerable received the Chan House Lineage Transmission under the Grand Zen Master Xu Yun Chan Order House Lineage 虚云老和尚 as the 45th Generation Lineage Dhamma Heir of the Linji Chan House 臨濟宗 第四十五世 Transmitted by 第四十四世 本昭意昭禅师 as 慧信常圓禅师 & The 11th Generation Lineage Dhamma Heir of the Fa Yan Ch\\\'an House 法眼宗 第十一世 Transmitted by 第十世 寂照灵意禅师 as 慧信體泰禅师 & The 11th Generation Lineage Dhamma Heir of the Wei Yang Ch\\\'an House 潙仰宗第十一世 Transmitted by 第十世 衍心一诚禅师 as 慧信道请禅师. Venerable also graduated from Fo Guang Shan Tsung Lin University Taiwan ROC in Mahayana and Monastic Studies and Theravada Buddhist & Monastic Studies in International Theravada Buddhist Missionary University Myanmar and University of Kelaniya Sri Lanka.
The Maha Bodhi Vihara. The Malaysia Maha Bodhi Research Institute 馬來西亞 摩訶菩提研究所 aims to be a remarkable Buddhist institution of modern learning that combines the best features of Asian cultures in a modern contemporary setting. It is open to students from Malaysia and countries worldwide exclusively free of charge.
Maha Bodhi Research Institute will be based on a humanistic multi-Buddhist cultural orientation and multi-faceted objectives of education through theory and practice. The Institute will start with a range of philosophical and practical studies. It is designed to achieve an integration of all Buddhist tradition perspectives of humanities in theory and practical approach as an Art of Living.
Students will be expected not merely to acquire knowledge and skills, but to develop a good personality founded on traditional virtues. The hope is that they can embark on a bright career, and live a spiritually rich and peaceful life. Creativity, adaptability and leadership will be fostered to enable students to become active and useful members of society.
---
Maha Bodhi Society (Bangalore)
Address: 14 Kalidasa Road Gandhinagar, Bangalore Karnataka 560009
Tradition: Theravada
Phone: 91-80-22250684
Fax: 91-80-22264438
E-mail: info@mahabodhi.info
Website: http://www.mahabodhi.info
Find on:


Main Contact: Ven.Ananda Email
Teacher: Venerable Acharya Buddharakkhita
Spiritual Director: Venerable Acharya Buddharakkhita Email
Notes and Events:
The senior Teacher is Venerable Acharya Buddharakkhita, assisted by Ven.Ananda, Ven.Vinayarakkhita, Ven.Aggadhamma, Ven.Dhammaloka.
SANGHARAMA: A Bhikkhu Training Center where motivated young men are given intensive training to qualify as capable and experienced teachers of Dhamma and Meditation.
RESIDENTIAL SCHOOL: About 500 boys and girls are being brought up in the residential school which provides free boarding, loading, education and health care. The boys in addition to going through the standard syllabi are given training in moral behavior, fundamentals of Dhamma, chanting and meditation, gardening and cooking etc.
MEDITATION CENTER: The Society's shrine room is used as a Meditation Hall. This Meditation Center has given practical training to a large number of people in calmness as well as in insight meditations. Residential meditation courses are conducted for intensive training.
SUNDAY DISCOURSES: The Teaching of Buddha is explained in its ethical, psychological and philosophical aspects, and stress is laid on its applicability in daily life. Every Sunday from 9:30 to 11: 30 AM. and every third Sunday is meditation retreat. Abhidhamma classes are conducted on Saturdays and Sundays.
PUBLICATIONS: The Society published a large number of books and tracts in English and Kannada language. A monthly magazine DHAMMA in English and BUDDHA DHARMA in Kannada language (South Indian language of 45 million people of Karnataka state) are also brought out. The MBS also distributes books free of cost all over India.
LIBRARY: The library has a collection of over two thousand books, adequate for a detailed study of the Dhamma and to enable research in Buddhology. Books on other religious are also available for comparative study. The Tipitaka is available in five different scripts.
MAHABODHI ACADEMY FOR PALI AND BUDDHIST STUDIES: At present the academy is running 2 years Diploma in Buddhist Studies course over correspondence. The work is going on to start higher programs and to upgrade the Academy to Lord Buddha University of Pali and Theravada Buddhism.
---
Maha Vihara Mojopahit
Address: Desa Bejijong, Kecamatan Trowulan (site of mojopahit kingdom) Mojokerto East Java
Tradition: Non-Sectarian
Phone: 0321-495533
Fax: 0321-496075
E-mail: yayasan@mahavihara-mojopahit.or.id, vihara@mahavihara-mojopahit.or.id
Website: http://www.mahavihara-mojopahit.or.id
Find on:


Spiritual Director: Bhikkhu Viriyanadi Maha Thera
Main Contact: Bhikkhu Vijjananda Thera
Notes and Events:
Maha Vihara Mojopahit in the Bejijong village, Trowulan-Mojokerto, East Java, is a Buddhist Centre which is located above the Mojopahit Kingdom with images of the past. Stands on an area of ​​20,000 M2 in the neighborhood of craftsmen brass and stone carving artist (sculptor), a Javanese-style buildings, roofed joglo, wall relief stone carving, stone carving statue of the three Altar worship, for schools of Theravada, Mahayana and Vajrayana (Sakyamuni Buddha, Avalokitesvara Phosat Im SeKwan, Tara) in one Bhaktisala.
Behind the altar there is also Bhaktisala Maha Brahma / She Mien Fuk, which is held every November Birthday memorial maha Brahma / She Mien Fuk.

Maha Vihara in the area also stands a monumental statue of the Sleeping Buddha,is the largest in Indonesia and the third largest in the world, after Thailand and Nepal. With a length of 22 m, width 6 m and height 4.5 m, this statue has received an award from MURI (Indonesian Record Museum). Below the statue are reliefs depicting the life of Buddha, the law and legal karmaphala rebirth. A beautiful pool surrounds this magnificent statue.

There are also building a library with a collection of various books in Sanskrit / India/ Tibet / Pali / Mandarin / English and Indonesia, classrooms, meeting halls, diningand lodging that can accommodate + / - 200 guests.

This place is perfect for Dharma Retreat, meditation, workshops, etc.
---
Mahabodhi International Meditation Centre (MIMC)
Address: Postal address: Devachan, PO Box 22, Leh, Ladakh - 194101, India and Ven.Kushok Bakula Rinpoche leh 194101
Tradition: Theravada
Affiliation: Maha Bodhi Society, Bangalore, South India
Phone: +91-1982-264372
E-mail: infomimc@gmail.com
Website: http://www.mahabodhi-ladakh.org
Find on:


Contact: Bhikkhu Sanghasena and S.Chosphel Sudhamma
Teacher: Ven. Bhikkhu Sanghasena
Spiritual Director: Ven. Acharya Buddharakkhita Maha Nayaka Thera
Notes and Events:
The Mahabodhi International Meditation Centre (MIMC) was founded by Ven. Sanghasena in the year 1986. The MIMC is a registered, charitable, non sectarian organisation working in the field of education for poor and orphan children, medical care for the needy patients, home for the aged and destitute, interfaith harmony, literacy and empowerment for elderly women and many other socio-charitable activities. The NGO is also affiliated to many leading organisations world wide.

---
Mahabodhi International Meditation Centre (MIMC) Main Office, Ladakh
Address: Devachan, P.O.Box 22, Leh, Ladakh - 194101, India
Tradition: Non-Sectarian
Phone: 91-1982-44025 / 44155
E-mail: mahabodhi@geocities.com
Website: http://www.geocities.com/Tokyo/Harbor/5613/index.html
Find on:


Notes and Events:
MIMC Delhi Office:
Postal address: A-116, 2nd Floor, Arjun Nagar, Safdarjung Enclave, New Delhi - 110001, India
Tel: 91-11-6165017, Fax: 91-11-6162978 / 6164444
Meditation Courses:
Ladakh, a land of enchanting beauty and tranquility, is a paradise for meditation and yoga practices. With its established reputation, experience and expertise, MIMC offers numerous residential and non-residential meditation courses.
A variety of free meditation courses such as Vipassana, Zen and Tibetan are conducted every summer ranging from 2 to 10 days at the main Devachan Centre. Twin shared rooms with modern amenities are available at the Centre for Rs 200 - 500 per night including vegetarian meals. Evening meditation classes are held at the sub-Centre at Changspa in Leh as well as over the weekend at the Devachan Centre. An additional attraction offered by the Centre is the Milarepa Meditation & Trekking Camp, a retreat program in beautiful remote valleys for those seekers who wish to experience the splendor of both inner and outer realms.
---
Mahabodhi Monastery
Address: 20 Jalan Langgar Bedok Singapore 598114 Mailing address: 8 lor kilat Singapore 598114
Tradition: Mahayana, Zen
Phone: 65 64664425
Fax: 64679135
E-mail: mahabodhi@singnet.com.sg
Website: http://www.putige.org
Find on:


Spiritual Director: Ven. GuoJun
Notes and Events:
Mahabodhi Monastery extends a warm welcome to all those interested in learning Buddhism and the Mahayana Buddhist tradition. The monastery aims to maintain an active Sangha community dedicated to the preservation and practice of Chinese Buddhism.
The monastery is located at Bukit Timah, twenty minutes drive from the Singapore CBD. People from all different religions and traditions are welcome to our monastery to attend group practices, classes and workshops on Buddhist philosophy, listen to lectures, and, more importantly, to learn and practice Buddhism in daily life.
---
Mahabodhi Society of India
Address: 4A,Bankim Chatterjee Street,Kolkata 700073 Kolkata 700073
Tradition: Theravada
Phone: +91-33-22415214,
E-mail: mbsihq@gmail.com
Website: http://www.mbsiindia.org
Find on:


Spiritual Director: Ven.P Seewalee Thero Email (Phone: +91-33-22415214)
Notes and Events:
The Maha Bodhi Society of India established in 1891 is a charitable, non-profit Buddhist Organisation, dedicated to fulfill the Missions and Visions of its Founder - Bodhisattva Anagarika Dharmapala, and for the propagation of the Message of the Buddha on love, compassion, non-violence and peace towards all beings without any discrimination of caste, creed, religion or nationality.
---
Mahabodhi Vihar
Address: PAGOLU ROAD, CHALLAPALLI,KRISHNA DIST. Challapalli Andhra Pradesh 521 126
Tradition: Theravada
Phone: 0091-9866249972
Find on:


MR: MEKA SIVAYYA (Phone: 0091-8671-222927)
Notes and Events:
MAHABODHI VIHAR ALSO HAS A HIGH SCHOOL AND JUNIOR COLLAGE. IT IS ESTABLISHED IN 1986 IN AN AREA OF 15 ACRES. TO GIVE GOOD EDUCATION TO POOR CHILDREN AND TO REVIVE BUDDHAS TEACHINGS IN ANDHRA PRADESH.
---
First Previous 51 52 53 54 55 56 57 58 59 60 61 62 63 64 65 66 67 68 69 Next Last