Asia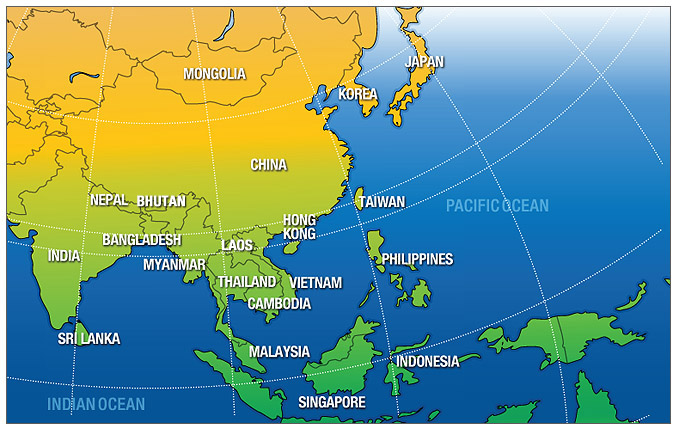 There were 1722 results matching your query.
First Previous 47 48 49 50 51 52 53 54 55 56 57 58 59 60 61 62 63 64 65 Next Last
Dana Citta Buddhist Society
Address: 7 lor 35 geylang #02-01 S(387938)
Tradition: Mahayana
Phone: 66831597
E-mail: danacitta@gmail.com
Website: http://www.danacitta.org
Find on:


Notes and Events:
The mission of Dana Citta Buddhist Society is to promote the practice of selfless giving or "dana" , for the benefit and well-being of all beings.
We aim to achieve our mission through the following objectives:
to learn, study, uphold, and propagate the teachings of Buddhism with right understanding through learning and education.
to observe the Buddhist precepts and practise the attributes of universal kindness, compassion, sympathetic joy and equanimity.
to cultivate love and compassion for other less-privileged fellow beings by providing facilities, aids and materials for them to receive formal education, basic health care and social services.
to promote the practice of making offerings of basic necessities to the community of Buddhist monks and nuns so that they can spend their time cultivating themselves and serving the community; and
to organize self-enrichment programmes for members so as to promote a wholesome all-rounded lifestyle for Buddhists in the modern society.
---
Dhamma Forum
Address: JVL Towers, II Floor, 117, Nelson Manickam Road, Chennai Tamil Nadu 600029
Tradition: Non-Sectarian
Affiliation: NIL
Phone: +914423741964
E-mail: 1dhammaforum@gmail.com
Website: http://www.dhammaforum.org
Find on:


Teacher: Krishnan O.N. (Phone: 09962149770)
Main Contact: Chandrasekaran K. Email (Phone: 09444902803)
Teacher: K,Sambandam
Spiritual Director: Ven, Ashin Wathavaa (Phone: 09841070839)
Teacher: Ven. Ashin Wathavaa
Notes and Events:
A co ordinating forum for the Buddhist activities in South India, particularly Tamilnadu.
Conducts Weekly Vipassana meditation classes.
Organises the meetings and forums for the talks by eminent teachers whenever they are awailable in Tamil Nadu.
Weekly Dhamma lectures and presentation of Buddhist teachings through modern multi media means in the Auditorium of the forum.
Encourages Building Buddhist shrines in different parts of the Chennai and around.
---
Dhamma Garden
Address: Saen Tung Trat
Tradition: Theravada, Vipassana Insight Practice as taught by the late Achan Naeb Mahaniranon
Affiliation: http://www.wiwatta.org
E-mail: round.free@gmail.com
Website: http://www.dhammagarden.jimdo.com
Find on:


Main Contact: Rodrigo Aldana Email
Teacher: Phra Achan Maha Bunchu Sukhumalo
Spiritual Director: Achan Prani Samreungrat
Notes and Events:
Satipaṭṭhāna Vipassanā Insight Practice as taught by the late Achan Naeb Mahaniranon.
Please check our web-sites and contact us by email.
Thank you.

---
Dhamma Kañcana
Address: Mooban Wang Kayai, Tambon Prangpley, Sangklaburi District,Kanchanaburi Province, Thailand
Tradition: Theravada, Vipassana meditation as taught by S.N.Goenka
E-mail: info@kancana.dhamma.org
Find on:


Notes and Events:
Dhamma Kañcana, meaning 'Gold of Dhamma' , is located in Kanchanaburi Province,
approximately 300 kilometres west of Bangkok and 60 kilometres from the Myanmar border.
Kanchanaburi is famous not only for its historical railway bridge built the River Kwai built by
prisoners of war during World War II but also for its picturesque landscape of hills, waterfalls and
rivers.
Donated by old students, Dhamma Kañcana is situated at the foot of a hill surrounded by a
sparse forest and close to a vast water reservoir behind the Vajiralongkorn Dam. The weather is
generally pleasant all year long: warm in summer, fresh during the rainy season from June to
October, and rather cold from November to February. Both the weather and the natural
environment make the site an ideal place for meditation.
The Centre is under construction. The meditation hall, the teacher's residence and the kitchen
have been almost complete. The construction of a male residential building has just begun.
Dhamma Kañcana is expected to be ready in 2007, when ten-day, twenty-day and thirty-day
courses will be regularly offered.
---
Dhamma Kranti Buddha Sangha
Address: 110/111, Shantinagar, Yerwada, Pune-411006 India
Phone: +91206611646
Find on:


Main Contact: Mr Nilesh Chavan Email
Notes and Events:
Regular programme:
• Discusion on Dharma 6.30 pm to 8.30 pm
• Meditation Every Webnesday 8.30 pm to 10.30
• Social Work
---
Dhamma Prakashan
Address: 16/383 Trilok Puri Delhi NDelhi 110091
Tradition: Non-Sectarian
Affiliation: Lord Buddha Trust
Phone: 09210122842
E-mail: dhammaprakshan@gmail.com
Find on:


Main Contact: Amar Visharat Email (Phone: 09210122842)
Teacher: Bhism pal singh
Spiritual Director: Bhante Dhamma Vivechen Email
Notes and Events:
DHAMMA PRAKASHAN: - Dhamma Prakashan is committed to the propagation and publication of the ideal book of Buddhism and Bahujan literature Dhamma Publication a unit of Lord Buddha Trust who dedicated for Dhamma Work in India. Lord Buddha Trust was founded with the objectives of imparting education, Buddhist philosophy, besides the cause of human rights, Dhamma Work, Pali language Learning center, self respect, brotherhood, Publication and other charitable activities etc, Lord Buddha Trust is Buddhist organization and registered under Trust act. LBT is creating a environment of Dhamma aura in India. Our organization has played a vital role in bringing our some notable works of Buddhist and Ambedkarite literature, so we have made a Executive board for Dhamma Publication name as Dhamma Publication Executive Board, so we want offer membership for Dhamma Publication board to you, If you agree with us send us your personel profile.
---
Dhamma Research Center
Address: vill: Silak,Upazill: Rangunia,Dist: Chittagong Chittagong 4000
Tradition: Theravada
Affiliation: The Corporate Body of the Buddha Educational Foundation
Phone: 008801911877876
E-mail: jewel.barua.ctg@gmail.com
Find on:


Spiritual Director: Ven. Suddhananda (Phone: 008801817261835)
Main Contact: Jewel Barua Email (Phone: 008801911877876)
Notes and Events:
Dhamma Research Center
A Theravada Buddhists Organigation. We are organizing many Dhamma activities including books publishing, magazines, newslaters etc. We also maintaining Meditation Course. We are making many events for rural students to encourage them to get the essenence of Dhamma. We also help the rural students to get a proper traditional education in parralel with Dhamma. We organize Dhamma Talks as per a duty in this area. Here joins many riligious men also. We are always with Buddha. Dhamma and Sangha with its essence.
---
Dhamma Samudda (Vipassana Centre)
Address: Kandieng District, Pursat Province, Cambodia
Tradition: Theravada
Find on:


Main Contact: Dhamma Kamboja
Notes and Events:

Meditation System: The S.N.Goenka tradition

Meditation System: This is a ten day retreat in which meditators begin by undertaking the Five Precepts of moral conduct as the basis for their practice. The technique begins by focusing on the natural breath at the nostril. Once sufficient concentration is established, they proceed to the technique of vipassana. That is, they explore their mental and physical nature by moving attention systematically throughout the body, dispassionately observing the physical sensations that occur.

Intensive silent retreats are open to the general public. The usual course format is ten days. There is no charge for the teaching. Donations are accepted from participants only to cover room, board and other operating expenses.
---
Dhamma Study Group Bogor
Address: Jl. City No. 9A, Bogor 16123 Jabar, Indonesia
Tradition: Theravada
E-mail: selamat@bogor.wasantara.net.id
Find on:


Notes and Events:
Dhamma Study Group Bogor is a lay Buddhist Group (Dhamma Study Group) in Bogor.

Activities are studying, teaching, translating Buddha Dhamma; regular meditation based on the Pali Canon.
---
Dhamma Wisdom Centre
Address: 27 Jalan Senyum Singapore 418151
Tradition: Theravada
Affiliation: Wat Ananda
Find on:


Main Contact: Dr Winyoo
Spiritual Director: Dr Winyoo
Temple Guardian: Ricahrd Tan (Phone: 9231 1221)
Notes and Events:
Morning meditation starts daily from 6.30am and evening chanting starts from 7pm. All is welcome.

---
Dhammacakka Meditation Center
Address: No. SA, 14/ 98/ J-10, Baraipur, Sarnath,Varanasi Uttar Pradesh 221007
Tradition: Theravada
Phone: +91-542-2595716
E-mail: nagabhantee@yahoo.com
Find on:


U: Adicca Email (Phone: +91-542-2595716)
Spiritual Director: Dr. Nagavamsa Email (Phone: +91-542-2595716)
Notes and Events:
I am Rev. U Nagavamsa a Myanmar Buddhist monk, doing missionary in India, Bangladesh and Myanmar. At present I have construction a meditation center at Sarnath, Varanasi where the Buddha first sermon was. I hope I can fulfill here the reintroduction of the Buddha\'s teaching.
After construction the meditation hall I can accept 120 Yogis and will arrange the course for training of meditation on the way of Mahasi Sayadaw of Myanmar.
I hope I can: 1 preservation, 2. Restoration, 3. Promotion and, 4. Propagation of Buddhist cultures in India.
I wish all living being happiness with Dhamma and that they attain Nirvana by practice of meditation.
Dr. Nagavamsa
Dhammacakka Meditation Center
Baraipor, Sarnath Varanasi UP India

---
DhammaCitta
Address: Jakarta
Tradition: Non-Sectarian
E-mail: sumedho@dhammacitta.org
Website: http://dhammacitta.org
Find on:


Main Contact: Sumedho Email
Notes and Events:
DhammaCitta is an independent Buddhist organization. We provide online discussion forum, e-library and Buddhist text publications.
---
Dhammadhara Foundation
Address: The Cypress Hermitage, Bambarella Tawalantenna Central 20838
Tradition: Theravada, Forest Tradition (Aranna-vasin)
Phone: (+0094) 081 562 0553
E-mail: bhikkhu.samahita@what-buddha-said.net
Website: http://What-Buddha-Said.net
Find on:


Spiritual Director: Venerable Bhikkhu Samahita Email (Phone: (+0094) 081 562 0553)
Notes and Events:
Solitary meditation hermitage in connection with meditation center.
Longterm retreats welcome, personal guidance by solitary meditator.
The Dhammadhara Foundation performs public service for all beings:
http://What-Buddha-Said.net/various/Dhammadhara_Foundation.htm

---
Dhammakaya Foundation
Address: Wat Luang Phor Sodh Dhammakayaram Dammnoen Saduak District, Rajburi Province 70130, Thailand.
Tradition: Theravada
Phone: 66-81-837-8457;
Fax: 66) 32-740-170
E-mail: bmi@dhammacenter.org
Website: http://www.dhammacenter.org/home
Find on:


Notes and Events:
Introduction to Dhammakaya Meditation

About five hundred years after the Great Decease of Lord Buddha, there remained no evidence of the Dhammakaya meditation technique. After devoted practice, the Venerable Chao Khun Phra Mongkol-Thepmuni restored the principles of Dhammakaya meditation and taught them. Today the approach has become well-known once again.
The Venerable Chao Khun Phra Mongkol-Thepmuni once said that Dhammakaya meditation would be known all over the country, primarily because it penetrates right to the heart of the practice of purification. Defilements such as greed, hatred, delusion, conceit, wrongview, doubt, sloth, restlessness, shamelessness, and lack of moral dread are uprooted naturally and effectively. Avijja or ignorance becomes Vijja or knowledge.
Dhammakaya meditation is not a new practice, as many believe. It is the original Buddha-Teaching. Dhammakaya meditation is the exact path that the Buddha practiced. It is cited many times in the Tipitaka (Buddhist Canon), and directly follows the Noble Eightfold Path which is classified into the three categories of Sila or morality, Samatha or Right Concentration, and Vipassana or Right Wisdom. In combination with the four Satipatthana or Foundations of Mindfulness, the Samatha (concentration) and Vipassana (insight) will advance to Right Wisdom pertaining to the Sankhara or compounds and Visankhara or non-compounds. The Right Wisdom of the Four Noble Truths will be unfolded. Nirvana or freedom from all conditioning and suffering will, thus, be attained.
Without Lord Buddha, this teaching would never have been known and practiced. Without the Venerable Phra Mongkol-Thepmuni, Dhammakaya meditation would never have been well known again. Various benefits will be gained even at the beginning of Dhammakaya meditation practice.
This is for all who seek to understand reality or the true meaning of life as well as those who seek inner purification. Wisdom and virtue develop hand-in-hand. As the meditator progresses beyond the distortions of the passions, insight sharpens and understanding deepens.
Dhammakaya Meditation does not require blind faith. You do not have to believe in Buddhism to benefit from it. It is a method for training the mind to become concentrated and keenly aware, focused inward at the center of the body. With practice, you will encounter new experiences for yourself and will develop confidence.
In 1916, Luang Phor Sodh Candasaro (Chao Khun Phra Mongkol-Thepmuni) rediscovered the Dhammakaya approach to meditation which had been lost sometime during the first five hundred years following the passing away of Lord Buddha. The technique leads the meditator directly along the path to enlightenment and emancipation by combining concentration (Samatha) and insight (Vipassana) meditation techniques. It is, thus, extremely focused and effective.
Dhammakaya Meditation practice has become popular and widespread throughout Thailand. This is intended to make the method more widely available to English speakers.
Meditation begins with turning the powers of observation and awareness inward. We are accustomed to perceiving the outside world, but introspection requires special effort. Steeped in science, we have prided ourselves on "objectivity" while remaining largely unaware of inner biases.
Traditional scientific objectivity required isolation from the object observed. Since quantum mechanics was introduced, science has recognized that we are part of the world we perceive and what we see depends on how we look at it. Meditation is like polishing a lens to enable us to see more clearly. Skill in meditation develops the ability to perceive experience directly without the distortions implicit in conceptualization.
Many seekers turn to meditation because of dissatisfaction with life. This is the universally experienced sadness / suffering / tension (Dukkha) on which Lord Buddha based the Four Noble Truths. But, this motivation to ease tensions or cope with anxieties is only a starting point. Many meditation techniques will provide relief on this worldly level, but the beauty of Dhammakaya Meditation is that it leads directly upwards from this plane to more and more refined, purer and purer levels of awareness.
The effectiveness of the Dhammakaya Meditation derives from focusing attention at the center of the body and combining three meditation techniques simultaneously. Meditators often debate the efficacy of concentration (Samatha) versus insight (Vipassana). Dhammakaya Meditation employs elements of both. Higher and higher levels of concentration enable personal insight to progress from a more worldly view to Right Understanding and ultimately to Supra-mundane Right Wisdom.
---
Dhammaland The Royal Monastic School
Address: Bir Bira-Siripur, Grampanchaayat- Banskuda, POST jalki, P.S. Tumgon Mahasamund Chhattisgarh 493445
Tradition: Theravada
Affiliation: UBNO
Phone: 9340522897
E-mail: dhammamaster@gmail.com
Website: http://www.dhammaland.info/
Find on:


Spiritual Director: Dr. V. Sheelratna Bodhi Email (Phone: 00919340522897)
Notes and Events:
Dhammaland is registered Under Public Trust No.74/2009/Bilaspur India, and Income tax exempt u/s 80G of the IT Act 1961. Dhammalands purpose is to spread Buddhas Teachings and human kind to come out of suffering. Dhammaland is working for development of Buddhist and poor peoples of India through various Programs, seminars, meditation camps all over India. Dhammamaster (Dr. Venerable Sheelratna Bodhi) is the Founder President of Dhammaland. He is a well known Indian Buddhist monk. He has done Doctorate Degree in Meditation. He had completed his B.A. from Buddhist and Pali University of Sri Lanka and M.A. in Buddhist Psychotherapy from Postgraduage Institute of Kelaniya University, Sri Lanka. He learned Buddhist meditation, Buddhist Philosophy, Pali, Abhidhamma at Buddhist Studies International and got six years special Bhikkhu training under the guidance of late Most Venerable Dr. Havanpola Rathanasara Mahanayakthera, Sangha Nayak of western world. He had been awarded as Dhamma Duta Honor (DDH) Doctor of Dhamma, and (MDH) Master of Dhamma by Buddhist Studies International, Sri Lanka in year 2001. He is currently propagating dhamma in India as well as other countries.
---
Dhammapratishtha
Address: Dr. B.r.Ambedkar Library Rajur Rajur Maharashtra 445309
Tradition: Non-Sectarian
Phone: 09420046026
E-mail: dhammapratishtha@yahoo.com
Website: http://www.dhammapratishtha.org
Find on:


Notes and Events:
The Dhammapratishtha has been engaged in its humanitarian work and welfare activities through its branches set up in several parts of India and in other parts of the world. With its faith as the nucleus of universal brotherhood, the society has been working towards spreading the sublime teachings of Lord Buddha and his message of love to all sections of people, irrespective of caste, creed and community. In its efforts at not only preaching, but practically applying the Buddhist values of love, compassion and interdependence, the Dhammapratishtha has been guided by great thinkers and leaders of India.
---
Dhammavassarama
Address: No. 50-6 You-Tze-Zhai Tong-Ren Village, Chong-Pu Chaiayi 606, Taiwan R.O.C 60652
Tradition: Theravada
Phone: (886) (05) 253-0029 day
Fax: (886) (05) 203-0813
E-mail: dhamma.rain@msa.hinet.net
Website: http://www.dhammarain.org.tw/
Find on:


Teacher: Bhikkhu Metta
Contact: Bhikkhu Metta Email (Phone: 886)(05)253-0029 day)
Notes and Events:
Meditation:
First sitting 4:30am
Last sitting 6:00~8:300pm.
---
Dhammodaya Meditation Centre
Address: 45/1 Mu 4 Tambol Tanoun-krat Ampur Muang. Nakhon Pathom 73000
Tradition: Theravada, Vipassana meditation, Mahasi Sayadaw
Phone: (0) 1-810-9632
E-mail: dhammodaya@yahoo.ca
Find on:


Contact: Ms Khun Nay
Notes and Events:
Dhammodaya is a Mahasi Sayadaw based practise Centre with various English speaking teachers, both Burmese and Western, trained in Burma under Sayadaw U Janaka.It is located just outside Bangkok and conducts retreats frequently throughout the year as and when the teachers are available. U Janaka was a disciple of Mahasi Sayadaw himself, and has numerous centres around the world. The approach focuses much on Metta meditation as an aid to Insight. Most of the teachers speak fluent English, which is translated for Thais.
Dhammodaya does not have a website of its own, relying instead on phone and email contact, and the extensive network of the YBAT organisation of Bangkok, and other contacts. The retreats are almost always in English, or English + Thai, with experienced teachers under the tutelage of Sayadaw U Janaka.
---
Dharmadeepam Foundation
Address: PLOT NO-99, SRI NAGAR COLONY Hyderabad Andhra Pradesh 500073
Tradition: Theravada
Phone: +91-40-23744169
Find on:


Mr.: Aajaneya Reddy Email
Spiritual Director: Dr.ch.Srinivas Reddy Email (Phone: +91-9849311810)
Notes and Events:
Dharma deepam is a Buddhist organisation established in hyderabad to preserve and propagate Buddhas teachings and meditation.
The organisation arranges a 10days meditation course once a month starting on the fullmoon day of every month.
There is a growing interest in people to learn more about Buddha and Buddha Dharma.
so the organisation is committed to bring back Buddhas teachings to the land of its origin, and to the land of Acharya Nagarjuna.
BHAVATU SABBA MANGALAM(MAY ALL BEINGS BE HAPPY)

---
Dharmadhatu Foundation
Address: P. O. Box: 19946 Boudha, Kathmandu Nepal Boudha Bagmati
Tradition: Mahayana
Phone: 00977 1 4492 957
E-mail: dharmadhatu@hons.com.np
Website: http://www.dhatu.org
Find on:


Teacher: Nabin Moktan
Spiritual Director: M T Buddha Email (Phone: 00977 1 4474 195)
Notes and Events:
Dharmadhatu Foundation works with the principle of "Engaged Buddhism" for social change. Our field of work is social development among the ethnic buddhist communities in rural himalayan villages of Nepal.
---
Dharmajala
Address: Jl. Mangga III No 12 B Jakarta Barat
Tradition: Non-Sectarian
Phone: +62-21-56944638
Fax: +62-21-56944638
E-mail: dharmajala@yahoo.com
Website: http://www.dharmajala.org
Find on:


Notes and Events:
Dharmajala is a network of communities of mindful living practitioners (engaged Buddhists) that aims to facilitate self-transformation, social transformation, and preservation of nature through learning, practicing, and sharing of mindful living individually, collectively and institutionally.
Dharmajala has three main programs:
1. Bridge In program aims to bridge people into traditional Buddhist schools of his/her own choice (through retreat, training to help the healing process and character building of participants);
2. Root Program consists of programs from traditional Buddhist meditation schools (Theravada, Mahayana, and Vajrayana). It is a process of grounding the participants into Buddhist world views and practices;
3. Bridge Out Program bridges out participants who have been grounded in traditional Buddhist schools into society.
---
Dharmakirti International peace and progress society
Address: Damdama-Nababpur Dharmakirti Buddhist Monastery. Dhamdama, Nababpur
Tradition: Theravada
Phone: 0094 713546555 / 0088 1819626842
E-mail: dkbhikkhu@gmail.com
Website: http://bangladeshdipps.org
Find on:


Spiritual Director: World Citizen, Prof. Dr. Ven Dharmakiriti Mahathera Email (Phone: 0094 713546555)
Notes and Events:
The founder of our society most respectable world citizen,Prof. Dr. Dharmakirti Mahathera locally established many social, religious and cultural developmental associations. The local people of our society are greatly benefited to this association. For long time his contribution is unique and unparalleled in our local area (Especially in Mirsarai and Sitakunda Upazilla). If he is still working with many others national and international organization and there also he has contribution, but for long time he is thinking to establish an organization to extend his own work range Nationally and Internationally. So this society is the fruit of his dream.
He had a plan to declared about this society in the year 2010, in his Mahathera Abhidha conferring ceremony, which was observed Nationally and Internationally. At that time if he could not declared but this society is working from that time. So it was established in a historical and memorial day the 21 January 2010.
Dharmakirti International peace and progress society (abbreviation for DIPPS) begin to consist a DIPPS Central Trust Fund for future all developmental work, except special projects all of DIPPS money will fixed deposit in bank for trust fund. We don't spend capital money of trust fund. we only use yearly interest of fixed deposit for social development work of DIPPS and its Co-organization.
The first work of this society is to start Friday weekly monastic religious schools or Friday Dhamma schools for children. We already start it in Damdhama- Nababpur Dharmakirti Buddhist Monastery. When our fund will increase, gradually we will extend this program all the temples of Mirsarai and Sitakunda Upazilla. After that all the temples of Bangladesh. Because without ethical guidance or religious teachings we can't build a good society as well as a good Nation.
According to our founder's observation, now there have not much financial poverty in the Buddhist community of Bangladesh, but in the field of Buddhist studies of youth there have much poverty. For a lack of moral religious knowledge now many Buddhist youth of Bangladesh are misguide and degenerate to the way of real life. So their families as well as the society are suffering a lot. We think that the Buddha's teaching is the best way to escape to this situation.
The second priority of our society (DIPPS) is to establish Dhamma Duta residential school and college for monks and novices. Because our founder think that except good and skillful religious teacher society cannot be good. Now days there have shortage skillful religious teachers or monks in Bangladesh. So DIPPS will whole heartedly try to fulfill this shortage. You will be happy and glad to hear that by the graces of Triple Gems our founder already get a big land as a donation for this purpose. And building construction also going on at that place. We have a master plan, where we have need near about 250, 00000/- (Two core and fifty lac) approximately USD 320512$ to complete this construction work. within six months we already spent near about 300, 000/- (Thirty Lac). Now its foundation work is completed. Our well wishers from land and abroad are extend their generous helping hand.
After complete this construction work we will start education courses on Tripitaka (Sutta, Binoyand Abhidhamma including Pali and English) to the grass label. This Dhammaduta School and college not only teach them canonical teachings (pariyatti Dhamma) but also emphasis to teach them the strong code of discipline, Sila and Samadhi (Patipatti Dhamma). After finishing their course they will go for preach the Dhamma for the good of many, for the happiness of many, as a Dhammaduta (The messenger of Dhamma).
---
Dharmakirti Vihar
Address: shreega ,Nagal tole Kathmandu Bagmati gpo kathmandu
Tradition: Theravada
Phone: +977 1 4259466
E-mail: dharmakirtivihar@gmail.com, pannya80@yahoo.com
Find on:


Vice president: Drabyaman singh tuladhar Email (Phone: 9851105959)
Secretary: Meena tuladhar Email (Phone: 9841280673)
Main Contact: do Email (Phone: do)
Teacher: do
Spiritual Director: Bhikkuni Dhamavati Email (Phone: 9774259466)
Notes and Events:
Dharmakirti Vihar is established in 44 years ago in Kathmandu, capital of Nepal.President of this vihar is Most recpected Bhikkuni Dhammavati. She was honored SASANDHAJ DHAMMACHARYA from government of Barma.She ha sgot many awards from diffirent association.This vihar has 8 branches and 8 diffirent wings.This is only leading vihar for Nuns.This vihar is completly running by donation.it is just brief information of vihar.
The wings like this
Dharmakirti vihar conservation trust is mean unit. chief of that trust is Bhikkuni Dhamavati and Dhrmanusaak is most respected Bhikku Ashogosh Mahaasthever
1.Dharmakirti Study circle,2Dharmakirti health service.3.Dharmakirti Library.
4.Dharmakirti gyanmala bhajan khala.5Dharmakirti Sisu sadan (Kinder garden)
6.Dharmakirti Magazine and publication 7.repair and maintinace
8.Traning andn public relation
9.Dharmakirti Health care center is going to establish with 10 beds( the plan is going on)It will take some time.
---
Dialogue of Wisdom
Address: A-2/203, PHASE -5 , AYA NAGAR, NEW DELHI NDelhi 110047
Tradition: Non-Sectarian
Phone: +91-981826587 ; +91-9899319360
E-mail: dialogueofwisdom@gmail.com
Website: http://www.dialogueofwisdom.com
Find on:


Main Contact: KAMAL BARUA Email (Phone: +91-9899319360)
Spiritual Director: SUBROTO BARUA Email (Phone: +91-9818265887)
Notes and Events:
Dialogue of Wisdom, formed in 2011, is an non profit organisation working in the field of promoting understanding between individuals, groups and communities through monthly discussions, seminars, meditation camps, social welfare activities and cultural interactions by following the teachings of The Buddha.
---
Diamond Way Buddhism Hong Kong
Address: Unit 3, 2/F, 3-5 Jervois Street Sheung Wan
Tradition: Vajrayana, Karma Kagyu
Phone: 2537 7553
E-mail: info@buddhism.hk
Website: http://www.buddhism.hk
Find on:


Main Contact: Anthony Hopson
Teacher: Lama Ole Nydahl
Spiritual Director: HH 17th Karmapa, Trinley Thaye Dorje
Notes and Events:
There are regular introductions and guided meditations every Monday and Wednesday at 8pm. The medtation which is practiced is called the 16th Karmapa Meditation. The methods employed in this meditation have been used in Buddhism since the time of the Buddha 2,500 year ago. Focused on fully developing the human potential, the meditation brings about lasting results for those who not only want to learn about their minds, but have a direct experience of it.
On Wednesdays, new people are invited to come earlier at 7.30pm for a longer explanation about the meditation and Buddhism more generally before we start. If you are new to Buddhism, it is an ideal place to start.
---
First Previous 47 48 49 50 51 52 53 54 55 56 57 58 59 60 61 62 63 64 65 Next Last