Asia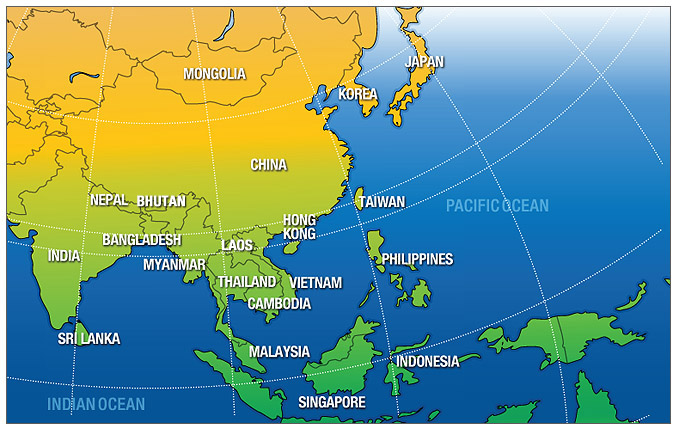 There were 1708 results matching your query.
First Previous 48 49 50 51 52 53 54 55 56 57 58 59 60 61 62 63 64 65 66 Next Last
Drukpa Maha Yoga Ling Buddhist Center
Address: 196, Jalan Midah Besar, Taman Midah, 56000 Kuala Lumpur, Malaysia. Kuala Lumpur
Tradition: Vajrayana, Drukpa Kargyud
Phone: Tel: (603) 931 6333, Fax: (603) 985 4213
E-mail: dmyl@maxis.net.my
Find on:


Notes and Events:
The Drukpa Kargyud lineage originated in the 11th century A.D. as a subdivision of the Kagyud tradition. The unique teachings transmitted through the Kagyud realization lineage are distinguished as the "Six Yogas of Naropa" and the oral pith-instructions of Mahamudra. Supplementing these teachings, the Drukpa Kargyud school also offers special meditative instructions known as "The Six Equal Tastes" and "The Seven Auspicious Teachings". The lineage descends directly through the enlightened masters -- Tilopa, Naropa, Marpa, Milarepa, Gampopa, Phagmo Drupa and Lingchen Repa. Lingchen Repa Pema Dorje, famed as the Saraha (a revered tantric sage) of Tibet popular for his psychic power, was the spiritual teacher and guide of the 1st Gyalwang Drukpa, Tsangpa Gyare Yeshe Dorje. The Gyalwang Drukpas are revered primarily as incarnate embodiments of Arya Avalokiteshvara (i.e. Chenrezig in Tibetan or Kuan Yin in Chinese) and Mahasiddha Naropa. The present Gyalwang Drukpa, Jigme Pema Wangchen, is the recognized 12th incarnation.
---
Ekayana Buddhist Centre
Address: Vihara Ekayana Grha Jl. Mangga 2 No. 8 Kel. Duri Kepa, Tanjung Duren Barat, Jakarta Barat 11510 Tanjung Duren Barat - Green Ville Jakarta 11510
Tradition: Non-Sectarian
Affiliation: Buddhayana
Phone: 62-21-5687921
Fax: 62-21-5687923
E-mail: info@ekayana.or.id
Website: http://www.ekayana.or.id
Find on:


Teacher: Ven. Dharmavimala Thera
Spiritual Director: Ven. Aryamaitri Mahasthavira
Notes and Events:
Sunday Service:
General, 08.00-09.30 & 17.00-19.00
Youth, 10.00-12.00

Sunday School:
every Sunday, 08.00-09.30

Dharma Class:
every Sunday, 08.00-10.00

Meditation:
Ch\\\'an tradition: every Thursday, 19.00-21.00
Mahasi tradition: every Saturday, 17.00-19.00
Vajrayana tradition: every Wednesday, 19.30-22.00

---
Fo Kuang Shan Tsung-Lin University
Address: FO KUANG SHAN, TA SHU, KAOHSING, TAIWAN, REPUBLIC OF CHINA KAOHSING
Tradition: Mahayana
Phone: 07-6561921
Fax: 07-6561593
E-mail: stnc@fgs.org.tw
Find on:


Main Contact: Short-term Monastic Organizing Committee Email (Phone: 07-6561921)
Notes and Events:
An Extraordinary Invitation for you!
An extraordinary vacation. A transcendental trip.
Fo Guang Shan Short Term Monastic Retreat
– your top choice for a winter vacation
Enter into the monastic life and experience a taste of freedom!
Explore your inner world, and focus your mind.
This trip will energize your life, pave the future with confidence, and let you make the most of your life.
This retreat will be held from Jan 27th ~ Feb 2nd, 2008. This program is especially for young single adult between the ages of 18 and 35, either studying for, or completed a college degree or higher.
Let yourself experience the pure mind and get ready to meet the challenges ahead in the coming New Year with greater physical, emotional, and mental endurance and ability.
Life is a process of experience – what we think will shape our lives. Take the first step and join us through filling in the application form on our Fo Guang Shan Web page http://www.fgs.org.tw and email the completed form to fgsastw88@fgs.org.tw or contact us through: Attn: Short Term Monastic Retreat, Fo Guang Shan, 840 Kaohsiung Ta Shu, Taiwan. Tel: 886-76561921 ext 2011/2022, Fax: 886-76561593
Leaving the home, freedom of body and mind,
Let yourself keep up with flow of the spiritual life!

---
Garden Shartse Dro-Phen Ling
Address: 12 Guillemard Lane Singapore 399878
Tradition: Vajrayana, Gelugpa
Phone: 65 6344 9521
Fax: 65 6345 260
E-mail: contactus@drophenling.com
Website: http://www.drophenling.com/
Find on:


Spiritual Director: HE Lati Rinpoche
Notes and Events:
Introduction
Our Mission
Gaden Shartse Dro-Phen Ling (GSDPL) was established in the aim of propagating the pure teachings of Lord Buddha Shakyamuni, as well as promoting Tibetan Buddhism, especially the Gelug lineage of Lama Tsong Khapa, in Singapore. We hope to provide a conducive environment for one's dharma study and meditation and be a place for dharma friends to gather and practise together.
Our Roots
Gaden Shartse Dro-Phen Ling is a direct collegiate affiliate of Gaden Shartse Norling College. Gaden Shartse Monastery is a distinguished monastic institution originating from Tibet, which later reestablished in Mundgod, South India.
The first part of our name "Gaden Shartse" symbolize that our roots hail from Gaden Shartse Monastery. The second part of our name "Dro-Phen Ling" was auspiciously conferred upon by His Holiness the 14th Dalai Lama in Gaden Monastery in the December of 2001.
We managed to find an appropriate premise for the location of the centre, and officially started in July 2002. Gaden Shartse Dro-Phen Ling continues to grow from strength to strength with a current base of 3,000 members.
What we offer
Other than regular teachings and large-scale pujas held for the public, GSDPL also conduct pujas on a personal basis upon request. Pujas help one increase merits, invokes ripening of positive potential, and pacifies the negative conditions, ultimately helping to clear one's obstacles. We have resident elderly Old Geshes who are very experienced in the art of divination; upon request, they can help determine various pujas that will be beneficial to each individual.
Kindly visit the centre personally should you visit to request for a divination to be done. Thank you.
Join us at no membership fee
Membership is free in GSDPL. Joining us as a member enables you to receive first-hand news of our events or upcoming visits of great Masters. Members can also enjoy discounts on selected items at GSDPL. We are passionate about dharma, and hope that dharma can be shared with as many people, as far as wide as possible. Click here to join as member, or you may sign up directly at our centre. Feel free to contact us at 63449521 / 63420806 for any further information. Thank you.
---
Garia Bauddha Sanskriti Samsad
Address: 21/1 MILON PARK, KOLKATA-700084 Kolkata Bangla
Tradition: Theravada
Phone: 91-033-24300885
E-mail: sugata.barua@yahoo.co.in/ asisbarua@yahoo.co.in
Find on:


Main Contact: MR. ASIS BARUA Email (Phone: 91-9830409576)
Spiritual Director: SAMADHIPRIYA BHIKSHU (Phone: 91-9831781670)
Notes and Events:
This organisation is mainly a monastery/temple oriented buddhist cultural organisation. It is situated at south calcutta. A magazine called ATTADIP is published by this organisation beside holding religious ceremonies within the temple. This organisation also runs a charitable Homeo Dispensary and whenever possible involves in social works. For further information please contact Mr. Asis Barua, General Secretary of the organisation at 91-033-24308907 (after 20 hr.indian standard time) or 91-9830409576.
---
Gautam Book Centre
Address: C - 263 A / 9 Chandan Sadan, Hardev Puri Delhi - 110093 NDelhi 110093
Tradition: Non-Sectarian
Phone: 011-22810380
Fax: 011-22810380
E-mail: gautambookcenter@gmail.com
Website: http://www.gautambookcentre.com
Find on:


Notes and Events:
Dr. Ambedkar,Buddha,Buddhism, Pali, Vipassana, Rahul Sankrityayan, Badant Anand Kaushalyayan, Pali,Charavak Dharshan, Buddhist Literature Bookshop in English,Hindi,Marathi.
---
Gauthama Buddha Aahram
Address: Near Erpedu railway station, Erpedu Mandal, chittoor district. Erpedu Andhra Pradesh
Tradition: Theravada
Phone: 0091-8578-204214
E-mail: vsasana@gmail.com
Find on:


Main Contact: Mr.Narsimulu (Phone: 0091-9393622976)
Teacher: MR.BODHA CHAITANYA
Notes and Events:
THIS IS A SECLUDED PLACE FOR MEDITATION PRACTICE. IT IS FIRST BUDDHIST ESTABLISHMENT IN THE DISTRICT OF CHITTOOR IN ANDHRA PRADESH STATE, INDIA.
MR.NARSIMULU HAS ESTABLISHED IT FOR THE PROPAGATION OF BUDDHAS UNIVERSAL MESSAGE AND TO SERVE THE SOCIETY WITH MANY SOCIAL ACTIVITIES.
IT IS CLOSE TO THE HOLY CITY OF TIRUPATI.

---
Gayanalok Religious Education Council
Address: Ka-76/8, Kalachadpur, Gulshan Dhaka 1212
Tradition: Theravada
Phone: +8801818469646
E-mail: gayanalok2009@gmail.com
Website: http://www.facebook.com/gayanalok
Find on:


Vice-President : Juwel Barua Email (Phone: +8801818469646)
Main Contact: Juwel Barua Email (Phone: +8801818469646)
Notes and Events:
Gayanalok Religious Education Council (An Independent Buddhist religious educational & cultural organization). Established in 2008.

Organization Activities:
■ To appreciate the Buddhist children in religious study.
■ To teach the Buddhist children with religious study.
■ To arrange a lesson on every Friday afternoon for this reason.
■ To arrange Quiz competition on Buddha Dharma.
■ To distribute religious books among the winners of Quiz competition.
■ To arrange competition on Prayer & recitation of Sutta for the children.
■ To distribute religious books among the winners as prize.
■ To arrange prayer by group with the members at every Evening.

Contact Address:

Gayanalok Religious Education Council
Ka-76/8, Kalachadpur, Gulshan,Dhaka-1212.
Bangladesh.
Cell: +88-01818469646, +8801721257462
Email: gayanalok2009@gmail.com
Web: www.gayanalok.webs.com
Facebook: www.facebook.com/gayanalok

---
Generasi Muda Buddhis Indonesia
Address: Jalan P. Tubagus Angke Raya (Ruko Angke Megah) No. 20 Blok A & B 12 A, Jakarta Barat 11460 Jakarta 11130
Tradition: Non-Sectarian
Phone: +62 21 33370647 – 5648059
Fax: +62 21 5646012 – 6624620
E-mail: info@gemabudhi.net
Website: http://www.gemabudhi.net
Find on:


Notes and Events:
LEMBAGA BANTUAN HUKUM
BUDDHIS INDONESIA - PUSAT
LBH BUDDHIS INDONESIA
PUSAT PELAYANAN KONSULTASI DAN BANTUAN HUKUM
Telp. +62 21 33370647 – 5648059 Fax. +62 21 5646012 – 6624620
Email. info@ lbhbuddhis.com
Website : http://www.lbhbuddhis.com
---
Global Buddhist Foundation
Address: Ashoka Buddha Vihara, Old Power House Road, Rajghat, New Delhi- 110002, India New Delhi Arunachal Pradesh 110002
Tradition: Theravada
Phone: +91 8586038772
E-mail: info@gbf.co.in
Website: http://www.gbf.co.in
Find on:


Main Contact: Ven. Nanda Priya Bhante Email (Phone: +91 8260694584)
Spiritual Director: Ven. Dhitta Dhamma Thera Email (Phone: +91 8586038772)
Notes and Events:
Global Buddhist Foundation is a Buddhist religious organization (Govt. registered) established in 2015, with the main motto of developing peace and unity in every part of the globe. Our goal is to revive the moral values and peace of mind for the welfare and happiness of the many with the help of meditation and right approach. A healthy mind could lead the society into a good direction which will enable the common people to feel the real calmness and inner happiness within themselves in this very life. Therefore, GBF is dedicated full effort in order to achieve each and every dream with selfless feeling, friendly and fraternity approach. It would be happy to work and complete its tasks in national and international level with open hands.
---
Global Buddhist Foundation
Address: Ashoka Buddha Vihara, Old Power House Road RAJGHAT New Delhi NDelhi 110002
Tradition: Theravada
Affiliation: World Chakma Buddhist Organisation
Phone: +91- 8586 038 772
E-mail: bkchangma@gmail.com
Website: http://gbf.co.in/
Find on:


Teacher: Ven. Dhamma Ditthi Thera
Main Contact: Bhikkhu Saddharakkhita Email (Phone: +91 - 9971 365 194)
Notes and Events:
We are committed Buddhist organisation,working for the Chakma Buddhists of India,to preserve,promote and to propagate,the teachings of the Buddha,to bring peace, happiness,and harmony in the society. And to train the young generation to follows the Panchsheela to make their life meaningful,happy and worthy.
---
Gotami Vihara (dedicated Theravada Nuns centre )
Address: K37-C, Jalan TK 1/11A, Taman Kinrara, 47180 Puchong, Selangor
Tradition: Theravada
Affiliation: Support Network for Women Renunciants in Malaysia and Singapore (SNFWREMS
E-mail: gotamikl@gmail.com
Website: http://snfwrenms.wordpress.com/2012/03/05/opening-of-gotami-vihara-in-malaysia/
Find on:


Notes and Events:
The Vihara will be for both local and visiting nuns to stay either on a short term or longer term basis.
Gotami Vihara is the first dedicated Theravada Nuns centre in Malaysia.
---
Government Services Buddhist Association
Address: 9/2, Sri Siddhartha Passage, Kirillapone Avenue, Colombo 5 Kirulapona Sri Lanka Colombo
Tradition: Theravada
Phone: 0112512667
E-mail: n_piyadigama@yahoo.com
Website: http://www.gsba.lk/
Find on:


Notes and Events:
Objectives:

In relation to Buddhists presently employed in or who were previously employed in the public service:
to take action to fulfill the religious, social,cultural and educational needs
to establish and develop mutual cooperation
to cultivate and foster spiritual development
to inculcate and promote the values such as
honesty,efficiency, impartiality and good public relations
To take appropriate action as far as possible in respect of matters affecting those of the Buddhist faith in society.
To work in collaboration with other organisations having objects similar to those of the Association.
To take action for the welfare of the Buddhists in general.
---
Guang Jue Temple
Address: Zaoxi Town, Tian Mu Shan, Zhejiang.
Tradition: Mahayana
Phone: 86 57163891830
E-mail: admin@taishendo.com
Website: http://www.taishendo.com
Find on:


Main Contact: Zhi Sheng Shifu Email (Phone: 15057128334)
Spiritual Director: Venerable Zheng Rong (Phone: 86 57163891830)
Notes and Events:
Guang Jue Temple is a temple in the Chinese Pure Land Tradition and is situated in the tranquil mountain surrounds of Tian Mu Shan under the direction of the Venerable Zheng Rong.

Regular retreats are held in English in Meditation, Mindfulness Skills, Naikan and Pure Land Chanting.
Short Course Buddhist Learning Program.
Personal Healing Retreats.
Guests are welcome to stay short or longer term. There are no fees and only a donation from your heart.
Our full course and retreat program are available at www.taishendo.com
Inquiries are welcome to the Retreat and Education Director admin@taishendo.com

---
Hay House India
Address: Hay House Publishers (India) Pvt. Ltd., Muskaan Complex, Plot No. 3, B-2, Vasant Kunj New Delhi NDelhi 110070
Tradition: Non-Sectarian
Affiliation: Buddhism
Phone: 011-41761620
Fax: 011-41761630
E-mail: retreat@hayhouse.co.in
Website: http://www.hayhouse.co.in
Find on:


Spiritual Director: His Holiness the 12th Kenting Tai Situpa Email
Notes and Events:
Hay House India is pleased to announce its annual Buddhist retreat at the renowned Palpung Sherabling Monastery near Dharamshala – the seat of one of the most celebrated spiritual leaders of our time, His Holiness the 12th Kenting Tai Situpa. This exclusive six-day retreat from 21st to 27th October 2012 would offer delegates (strictly on a first-come, first-served basis) a unique opportunity to switch to a more spiritual way of being through Tibetan Buddhism and meditation. His Holiness would personally conduct all the teaching sessions and would talk about THE FOUR NOBLE TRUTHS – the very first teaching Buddha gave after he attained enlightenment.
---
Hazrat Buddha Sahib Anjuman/ Muslim-Buddhist Dialogue Circle
Address: Social Sciences Division, University of the Philippines Campus U.P.Lahug Street, Gorordo Avenue, Cebu City, Cebu 6000
Tradition: Theravada, Study circle with Strong Sufi-Muslim synthesis/emphasis
Affiliation: Phu Sian Buddhist Temple, Cebu City
Phone: 032-2334708 / 032-2338202
Fax: 032-2328104
E-mail: henryfrancis@churchseek.net
Website: http://www.churchseek.net
Find on:


Contact: Prof. Henry Francis Bibera Espiritu, M.A.Philo
Spiritual Director: Hazrat Baba Khizr Dhul Qifl
Notes and Events:
Teachers: 1.Master Oi Tse 2.Prof.Henry Francis B.Espiritu 3.Master Ching Yuen 4.Hazrat Ilyas Suhrawardi
Description: This is an ecumenical organization that is primarily a dialogue study circle for a cooperative and integrative study of Buddhist and Islamic traditions. All are welcome to participate in the weekly study circles.The organizations mini-library is likewise is open for everybody.
---
Himalayan Buddhist Meditation Centre
Address: GPO BOX 5761 Dhobhighat, Patan, Lalitpur, Nepal
Tradition: Vajrayana, Tibetan, Gelugpa
Affiliation: FPMT
Phone: Ph: 977-980-889 1048 / 984-122 4368
E-mail: hbmc.programs@gmail.com
Website: http://www.fpmt-hbmc.org/
Find on:


Teacher: Center Director: Venerable Nyima Tashi
Notes and Events:
Near Assumption Church

---
Himalayan Heritage Foundation
Address: Kathmandu
Tradition: Vajrayana, Tibetan, Nyingma (Sherpa)
Phone: (977-1) 272316
Fax: (977-1) 415078
Find on:


Main Contact: Ven. Ngawang Tendzin Zangbo

---
Hui Yin She
Address: 700H, Jalan Lintang, Air Itam Penang Pulau Pinang 11500
Tradition: Mahayana
Affiliation: Community Social Service
Phone: +6-04-8295198
E-mail: jhhoe2005@gmail.com, limthunghin@gmail.com
Find on:


Notes and Events:
Community members particularly from junior high school students will be encouraged to learn Buddhist subjects that could be entertained with various quizzes, competition and games for social welfare activities. Caring among members would be encouraged assisting each other triumph in future career. Alumni link among committee will help to update each other and further encourage further studies towards professionalism based on noble ethic of Buddhism
---
Huseyin Turkkan
Address: Chiang Mai Chiang Mai
Tradition: Theravada
Affiliation: International Meditation Center, Chom Thong, Chiang Mai
E-mail: h_turkkan@yahoo.com
Website: http://vipassanameditasyonu.blogspot.com
Find on:


Teacher: Thanat Chindaporn
Spiritual Director: Ajarn Thong
Notes and Events:
Vipasana Meditasyonu (Retreat yada temel Eğitim), Thravada Budizmi, ve Geleneksel Çin Tıbbı ile ilgili olarak yolunuz Thailand a düştüğünde herhangi bir yardım gereksinmeniz olduğunda seve seve yardıma hazırım.
Sevgi ve saygıyla.
---
Hwadu Meditation (Songkwang-sa)
Address: 12 Shin pyong-ri Song Kwang-myun Sunchon-si Chonnam/540-930 Korea
Tradition: Mahayana
Phone: 82-0661-755-0107-9
Fax: 82-0661-755-0408
E-mail: songkwang@www.buddhism.or.kr
Website: http://temple.buddhism.or.kr/songkwang
Find on:


Notes and Events:
Songkwang-sa, the Sangha-jewel temple in Korea, is situated in the southwest corner of the country in the province of Cholla Namdo, between the towns of Kwangju and Sunchon. The temple was also restored in 1969 to the status of a ch\'ongnim (lit. "grove of trees"), a designation reserved for major ecumenical monasteries where training is offered in all the different varieties of Korean Buddhist practice, from Son (Zen), meditation, to doctrinal study, to recitation of the Buddha\'s name. Kusan (1910-1983) appointed it\'s Son master (pangjang), large-scale reconstruction commenced. A new meditation hall and a massive lecture hall were built. And most of the minor shrines in the monastery were repaired. Kuan\'s strong leadership and his concern to receive the Son tradition of the temple\'s founder, Chinul, restored Songkwang-sa\'s place at the forefront of the Korean Buddhist tradition. In 1973, Master Kusna also set up the Bulil International Buddhist Center. Many foreign monks come from all over the world to practice Son meditation.
---
IMM MUSIC
Address: 18-2, Jalan Medan Putra 4, Medan Putra Business Centre, Bandar Sri Menjalara, 52200 Kuala Lumpur, Malaysia. Kuala Lumpur
Tradition: Non-Sectarian
Phone: +603 6277 9448
Fax: +603 6272 9830
E-mail: info@immmusic.com
Website: http://www.immmusic.com/en/
Find on:


Spiritual Director: Sis Imee Ooi
Notes and Events:
Our Mission
Spreading The Dharma through music and performing arts
Serving through a comprehensive professional Buddhist music performing arts company
Providing high standard Buddhist music and performance production
Cultivating a new generation in Buddhist music and performing arts
Continuing a righteous livelihood that adheres to The Dharma
Contributing to a better and more beautiful world
Imee Ooi
Malaysian music producer, composer, arranger and vocalist. Founder of IMM Musicworks in 1997, Imee Ooi has now released more than 50 albums of her own, and has produced countless musical works for Buddhist societies and organizations around the world.
A devout Buddhist, Imee's serenely pure voice and unique sense of musical arrangements has established her own genre, spreading the sounds of Dharma through Sutras, Mantras, and free composition that has transcended religious barriers and touched different cultures and age groups. Besides Asia,her music has also travelled to Europe and Russia, US and Canada, Australia and Africa, soothing and touching many hearts.
Imee's works have also been regarded as a significant milestone in the development of Buddhist music. With a wide range of composition sung in seven different languages, "The Chant of Metta", " Om Mani Padme Hum", "The Great Compassion Mantra" , " The Prajna Paramita Hrdaya Sutra " are among some of Imee's most praised works. The composer and musical director of the musicals "Siddhartha", "Above Full Moon- Master Hong Yi's Biography ", "Jewel of Tibet- Princess Wen Cheng " and " The Perfect Circle". To spread The Dharma through music has become the life destiny of Imee Ooi.
Chai Yu

Malaysian music producer, composer, vocalist and sound engineer, Chai Yu joined I.M.M.Musicworks in 2005 and has since became Imee Ooi's best musical partner. Vegetarian and a devout Dharma practitioner, Chai Yu's bright yet solemn vocal is widely appreciated by many. His compositions such as " The Mantra of Guru Rinpoche", "Ksitigarbha", " Bhaisajya Guru", and "Pureland Dharani" add colour and variety to the I.M.M. music collection. Chai Yu aspires to spread the Dharma through his effort in music by delivering a message of harmony and integrity to his listeners. Chai Yu holds dear the wish for all beings to be enlightened.

Musical Works
IMM MUSIC Catalog 50 albums
Taiwan Wind Music Distribution Imee Ooi Series since 2003
Korea Contents Inc. Distribution Imee Ooi Series/Contents Korea Inc.
Australia Blue Angel Distribution Blue Angel/Imee Ooi Music For The Heart and Soul
South America Argentina The Chant Of Metta Distribution/ Spanish Version
HH Dalai Lama Sermon in USA by Land of Medicine Buddha 2001
BLIA Youth Conference Theme Songs
Sound Of The Human World –The Morning Prayer
Master Hsin Yun Buddhist Hymns compilation 1 and 2
Music Director of Master Hsin Yun Stadium Sermon Malaysia2012《
Various Albums by Reverend Xin Pei Taiwan
FGS Buddha Memorial Kao Shiong Opening Ceremony Animation Music- The Buddha
Numerous albums for FGS Publications since 2000
Song of poem by Master Sheng Yan Dharma Drum Taiwan
HH The 17th Karmapa song" World Aspiration"
Taiwan Life TV Rev. Chuan Xi Chanting Series
Hong Kong Rev. Dhammapala Pali Chanting –Producer/Music arranger
Dong Lin Monastery China- Hymns of PurelandAlbum
Dong Lin Monastery China- Amitabha Chanting
Dong Lin Monastery China-Praises of the Ancients Master album
Stories of the Buddhas and Boddhisattvas album –China Jiang Xi
Hymns of the Pureland Concert with Shenzhen Orchestra and choir- Hui Zhou China
Pass It On Children Buddhist Songs Pass It On Children Buddhist Songs
TASHI Children Buddhist Song series
Sonan Rinpoche chanting of Guru Rinpoche and Medicine Buddha Mantra album
The Stories of Buddhas and Bodhisattvas
Chiyu- Heart Sutra/ Seri Devi Dharani
Composer/ Music Arranger/ Music Director of: Siddhartha The Musical, Princess Wen Cheng The Musical, Above Full Moon The Musical, The Perfect Circle The Musical, Kita The Musical World Tour .
Music Director of 50th Malaysia Merdeka Mega Show in KL Bukit Jalil Stadium.
Producer, director of Blessing Bell Buddhist Count Down concert
Hannya Shingyo- Japanese Heart Sutra – theme song for movie
Soundtrack for Japan Gaia Symphony
The Perfect Japan (Anti Nuclear Campaign) Theme Song Kanpekina Nihon
And numerous songs and music production for Buddhist monasteries and organizations since 1995
We Do Accept The Following
We accept the below payment methods. Shop with ease and risk free through iPay88's secure payment gateway system.
Contact Us
Add: 18-2, Jalan Medan Putra 4, Medan Putra Business Centre, Bandar Sri Menjalara, 52200 Kuala Lumpur, Malaysia.
Email Address: info@immmusic.com
Tel: +603 6277 9448
Fax: +603 6272 9830
---
Indian Buddhist Literary Organisation
Address: nalanda, kharvikeri road, kundapura 576201, india Kundapura 576201
Tradition: Theravada
Phone: +918254232380
E-mail: indianbuddhist@rediffmail.com
Find on:


Main Contact: muniyal ganesh Email (Phone: 09448869963)
Notes and Events:
We are engaged in publishing and distributing Buddhist literature in Kannada and other Indian languages as well as in English.
---
Indian Native Buddhism
Address: Aduvassery (aluva),Eranakulam Distict,Kerala Aluva Kerala 683578
Tradition: Non-Sectarian
Phone: +91-9745648994
E-mail: info@inbt.in
Website: http://www.inbt.in
Find on:


general secretary: rajeev adimali (Phone: +91-9745648994)
Main Contact: kishor Email (Phone: +91-8714535990)
Notes and Events:
Indian Native Budhism is still unknown to the world. There are obvious reasons for it. Why Bagavan Buddha became a Buddha? Are there true facts about the family of Buddha, its Class and culture, and the descendants of Buddha still existing in India? If so, who are they? How can it be proved? Exposing all these facts, Native Buddhism aims at propagating Buddhism for creating an intellectual world that is based in Buddhist ideals and principles. Indian Native Buddhism Trust or INBT is a legal organization that was established on December 20, 2011 registered under the Indian Trust Act section 20 with the no 272-4/2011 at Paravur in the state of Kerala, India near Musris town that is home to world famous Bhodhi Dhamma known to be the God Of Kung fu and also home to Buddhist Kings Cheraman Perumal, Iyyathy Perumal, and Palli bhana Perumal.
It was formed with the fruitful hardworking of scores of Buddhist Historians who have been doing research in Budhism in India and outside of India for the past 15 years.
---
Indonesia Satipattana Meditation Center (City center)
Address: Jalan Nusa Raya, block AA n°1, Citra 1 ext. Jakarta Barat. Jakarta Jakarta
Tradition: Theravada, Mahasi Sayadaw, Myanmar
Phone: +62 87720021577 - +62 87720021755
E-mail: yasati_mail@yahoo.com
Website: http://www.yasati.com
Find on:


Main Contact: Sayalay Pannacari Email (Phone: +62 816706756)
Notes and Events:
ISMC City Center is in Jakarta at about 20 minutes. driving from the International Airport.
Daily meditation session as well as short term retreats are held every week.
For more than 5 days retreat yogis are invited to go to the Forest Center in Bacom.
See our web sites for programs and detailed info.
---
First Previous 48 49 50 51 52 53 54 55 56 57 58 59 60 61 62 63 64 65 66 Next Last