Asia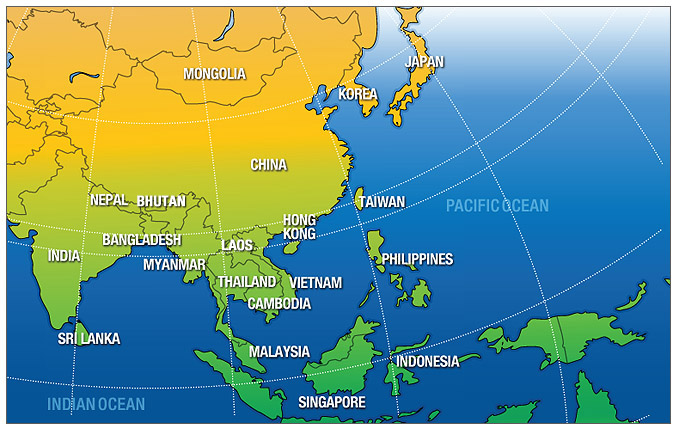 There were 1708 results matching your query.
First Previous 29 30 31 32 33 34 35 36 37 38 39 40 41 42 43 44 45 46 47 Next Last
Shanti Niketan Buddhist Monastery
Address: VILL: Adher Manik P.O: Nutan Bazar P.S: Raozan Chittagong 4341
Tradition: Theravada
Phone: +8801787778647
E-mail: bhikkhudebapriya@gmail.com
Website: http://www.shantiniketanbd.weebly.com
Find on:

---
Shechen Monastery and Study Centre
Address: (Shechen Tenyi Dargyeling) P.O. Box 17, Bodhgaya,Gaya, Bihar 82423 India Bodhgaya
Tradition: Vajrayana, Tibetan, Nyingma
E-mail: shechenbg@vsnl.net
Find on:

---
Shechen Stupa
Address: Isipatatana Marg, Sarnath, Varanasi Uttar Pradesh
Tradition: Vajrayana
Phone: 0091-9793229115
Find on:


Spiritual Director: Founder: H.H. Dilgo Khyentse Renpche
Main Contact: Ven. Palden Wang Chuk Lamaji

---
Shechen Tenyi Dorjeling
Address: (Also Rabsel Guest House) Baudhanath Kathmandu, Nepal
Tradition: Vajrayana, Tibetan, Nyingmapa
Phone: 9771 479 009
E-mail: rabjam@col.com.np
Website: http://shechen.12pt.com/
Find on:


Founder: Shechen Rabjam Rinpoche

---
Shedrup Ling
Address: Post Box 219 Ulaanbaatar 13
Tradition: Vajrayana, Tibetan, Gelugpa (FPMT)
Phone: 11 321 580
Fax: 11 314 115
E-mail: center@fpmtmongolia.mn
Find on:

---
Shial Bukka Maitree Vihar
Address: ViLL.6no Ward Shial Bukka,Post:Rajabhuban,Ps.Rangunia,District:Chittagong,Bangladesh Chittagong
Tradition: Theravada
Affiliation: Bangladesh Sangharaj Bhikkhu Mahasabha
Find on:


Main Contact: President/Secretary
Teacher: Ven.Bimol Jyoti Mahathero
Spiritual Director: Ven.Bimol Jyoti Mahathero

---
Shinzanji Temple
Address: Roshi Shinzan Miyamae Mailing address: Gyokuryuji 1603-1 Kamino Seki, Gifu-Ken Japan 501-3203
Tradition: Mahayana
E-mail: shinzanji@hotmail.com
Website: http://www.not-one-not-two.com/
Find on:

---
Shozanji International Buddhist Center
Address: (Japan-Sri Lanka International Buddhist Center) 1693-2 Yamada-cho, Hachioji-shi Tokyo,193-0933 Japan
Tradition: Theravada, Sri Lanka Buddhism
E-mail: dhammissara@aol.com
Find on:


Contact: Ven. Yalagamuwe Dhammissara Thero

---
Shraddha TV
Address: 369, Rajasinghe Mawatha, Hewagama Kaduwela Western 10640
Tradition: Theravada
Affiliation: Mahamevnawa Buddhist Monastery
Phone: (+94) 112 571 471- (+94) 112 548 400
Fax: (+94) 112 548 400
E-mail: info@shraddha.lk
Website: http://www.shraddha.lk/
Find on:


Notes and Events:
Shraddha TV is a non-profit Buddhist television channel based in Sri Lanka. The channel is known for airing religious spiritual content with primary focus on Buddhism and the teaching of Buddha. Most of the programming is shot at the main Buddhist monastery in Polgahawela.
Shraddha TV was officially launched on 29 September 2012 on the cable television service, PEO TV.[1][2][3][4] It was subsequently included on the home satellite television service, Dialog TV.[5] The founder of television channel is Kiribathgoda Gnanananda Thero, who is also the founder of Mahamevnawa Buddhist Monastery.[6] The chairperson of Shraddha TV is Roshini Rajapaksa.[2]
The channel is owned by the Mahamevnawa Buddhist Monastery and is broadcast from Kaduwela, a suburb of Colombo. Shraddha stands for the Devotion. It uses contents from real life and advertises itself as being suitable for people of all ages and religious persuasions. It broadcasts Dhamma Sermons, Dhamma Discussions, Meditation Guides, documentaries, and Charity Services 24 hours a day via Dialog TV Channel No 27 and SLT Peo TV Channel No 99.[2] Its main tagline is "The Noble friend of Television Media". Shraddha TV started terrestrial broadcasting for the Western province via UHF 55 on 2015-12-31.
The channel frequently discusses the "Fundamentals of Buddhist Teachings", such as the Four Noble Truths, Noble Eightfold Path, Pratītyasamutpāda, Skandha - Five Aggregates of Clinging etc.
---
Shree Shakyasinha Vihara
Address: Thaina Tole, Lalitpur 12 Bagamati 12/189 Nepal
Tradition: Theravada, Baudha Pariyatti
Phone: 5524760, 9810 37331
E-mail: shakya_singh@yahoo.com
Find on:


Spiritual Director: Bhikshu Dharmpal

---
Shwe Oo Min Dhamma Sukha Yeiktha
Address: Aung Myay Thar Yar Road Gone Tala Poung village Mingaladon township
Tradition: Theravada
Find on:


Yangon , Myanmar Tel. +95-1- 636402. Dial 636402 within the Yangon area. Ven. Sayadaw U Tejaniya (4: headway@mptmail.net.mm Expect one week, or a little more, to get a reply. The monastery does not have e-mail, only an e-mail contact in Yangon. In-coming and out-going e-mail messages go through a bus

---
Shyamnagar Buddhist Welfare Society
Address: Bibeknagar,Shyamnagar.24pgs(N)w.b Shyamnagar Bangla 743127
Tradition: Theravada
Affiliation: Goverment of West Bengal
Phone: 0091-033-32017259
Fax: 0091-033-28460625
E-mail: sbwsociety2@sifymail.com
Website: http://www.sbwsociety.com
Find on:


Spiritual Director: Ven. Sanghapriya (Phone: 9804166152)
Main Contact: Surajit Barua (Phone: 9331840580)

---
Siddharth Gautam Shikshan & Sanskriti Samiti
Address: Pyarelal Bhavan, Dhansari Aligarh, Uttar Pradesh. Branches: Karmaveer P.N. Rajbhoj Institute of Couching & Socio-Religious Studies, Gorewada, Nagpur - 441111 Ph# +91-712-2669146 Dhamma Vihar, Plot# 15, Bassaye Nagar, Jalna Road, Aurangabad - 431001. Ph# +91-240-2337642 / 8703
Tradition: Non-Sectarian, Education, Religious Publications
Phone: +91-5723-222562 / 222897
E-mail: amit.nandeshwar@gmail.com
Website: http://www.sgsss.org.in
Find on:


Contact: Dr. Munshilal Gautam (I.A.S.) Email (Phone: +91-712-2231376)
Main Contact: Dr. Munshilal Gautam (I.A.S.) Email (Phone: +91-9423681034)
Member: Ms. Gautambala Email (Phone: +91-22-27717607)

---
Siddharth Gramin Vikas Sanstha
Address: Treesharan Buddhvihar Namrata Nagar Kolarroad Bhopal. Bhopal 462032
Tradition: Theravada
Website: http://www.pragyachakshu.org
Find on:


Jadhav: Sachin (Phone: +91887811023)
Kanojia: Ritesh (Phone: +918109604235)
Main Contact: Pravin Gaurkhede Email (Phone: +919713945193)
Teacher: Bhadant Kaviseinda
Spiritual Director: Bhadant Anomdassi Email (Phone: +918516812168)

---
Siddharth United Social Welfare Mission,SUSWM
Address: Chinar Park, Tegharia,Kolkata 700059
Tradition: Non-Sectarian, SUSWM is a humanitarian organisation.Founder General Secretary Ven.Dr.Buddha Priya Mahathera.Running three School for backward class children.Medical centre,Vihar etc.
Phone: 03325703876
Fax: 03325709495
E-mail: missionpa@vsnl.net
Website: http://www.suswm.org
Find on:


Director: Dr.A.S.Barua Email (Phone: 25703876)
Main Contact: As above same
Spiritual Director: Dr.BUDDHA Email (Phone: Priya)

---
Siddhartha Buddha Vihara Trust
Address: 1-10-294/A Comsari Bazar Bowenpally Secunderabad-500011, Telangana State, INDIA. Hyderabad Andhra Pradesh 500011
Tradition: Theravada
Phone: +91-9849973017, / +91-9885120517,
E-mail: sbvtdhamma@gmail.com,sbvtdhamma@yahoo.co.in
Website: http://sbvtdhamma.wix.com/sbvtdhamma
Find on:


Teacher: VEN SILANANDA Email (Phone: +91 7842667531)
Abbott : VEN KHEMACHARA THERO Email (Phone: +91 9177370888)
Main Contact: do Email (Phone: do)
Spiritual Director: VEN KHEMACHARA THERO Email (Phone: +91 9849973017)

---
Siddhartha Education Society
Address: SUNDER SHOBHA NIVAS,TRIVENI NAGAR,CIDCO N-7/G-1/205 AURANGABAD Maharashtra 431003
Tradition: Mahayana
Phone: 9325261117
E-mail: rsbansode@rediffmail.com
Find on:


Teacher: RAJRATNA S BANSODE
Spiritual Director: Dr.SHRIPATRAO S BANSODE (Phone: 9960812484)

---
Siladidhamma Pavarasaya Vihara
Address: Kg Tasek, Kroh Perak
Tradition: Theravada
Affiliation: Malaysia Buddhist Association
Find on:

---
Singapore Buddha Sasana Association (Sakya Tenphel Ling)
Address: 5, Pasir Ris Dr 4, Singapore 519455
Tradition: Vajrayana, Tibetan, Sakya
Website: http://www.sakyatenphelling.org
Find on:

---
Singapore Buddha Yana Organisation
Address: 15 Jalan Belibas, Singapore 578666
Tradition: Theravada
Phone: 6455 5117
Find on:


Contact: Ven. Santa

---
Singapore Buddhist Federation
Address: 375 Race Course Road, Singapore 408932
Tradition: Non-Sectarian
Phone: 6744 4635
Fax: 6747 3618
E-mail: buddhist@singnet.com.sg
Website: http://www.buddhist.org.sg/
Find on:

---
Singapore Buddhist Free Clinic
Address: 48 Lorong 23 Geylang, Singapore 388376
Tradition: Non-Sectarian, Charitable Organization
Phone: 6748 7292
Find on:

---
Singapore Buddhist Welfare Services
Address: 105 Punggol Road, Singapore 546636
Tradition: Non-Sectarian, Charitable Organization
Website: http://www.sbws.org.sg/
Find on:


Founder: Ven. Yen Pei

---
Singapore Buddhist Youth Mission
Address: 3306 Clementi Service Road (Commonwealth Avenue West) Singapore 129583
Tradition: Theravada
Find on:

---
Singapore Polytechnic Buddhist Society
Address: PC-126, Polycentre, Dover Road Campus
Tradition: Non-Sectarian,
E-mail: spbs.sss@gmail.com
Website: http://spbs-act.blogspot.com/
Find on:

---
First Previous 29 30 31 32 33 34 35 36 37 38 39 40 41 42 43 44 45 46 47 Next Last