Asia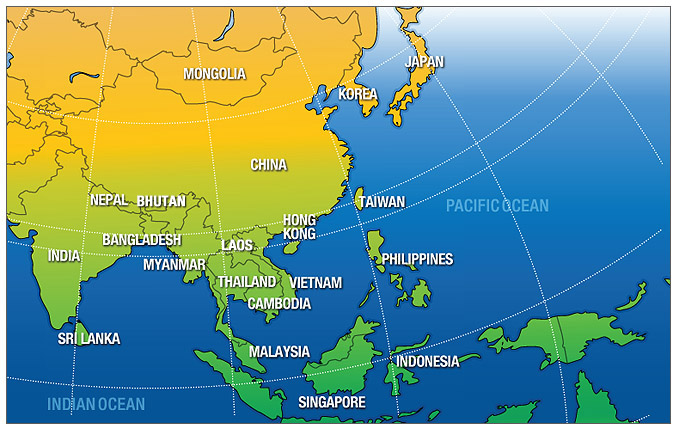 There were 1568 results matching your query.
First Previous 21 22 23 24 25 26 27 28 29 30 31 32 33 34 35 36 37 38 39 Next Last
Pariyatti Saddhammapala Society
Address: East Gwaygyi, Pale Road, Myingyan
Tradition: Theravada
Find on:


Founder: U Ba Shin

---
PBDNSI (Nichiren Shoshu Indonesia)
Address: (Parisadha Buddha Dharma Nichiren Shoshu Indonesia) Jl. Minangkabau No. 25 , Jakarta 12970 Indonesia.
Phone: (62 21) 8311844, 8314959, 8306059
E-mail: scmcom@indosat.net.id
Website: http://www.geocities.com/paris/3911/pbdnsi
Find on:

---
Peace House
Address: 112 Medan Tembaga Island Park, Green Lane, Penang, Malaysia. Pulau Pinang
Tradition: Theravada
Phone: 6567112
Find on:


Contact: Mrs. Swee Im

---
Pema Ösel Ling Hermitage, Asura Cave Temple Retreat center of Ka-Nying Shedrub Ling
Address: Pharping
Tradition: Vajrayana
Affiliation: Ka-Nying Shedrub ling
Website: http://www.shedrub.org/page.php?page=asura
Find on:


Notes and Events:
The Asura Cave Temple is the retreat center where the monks from Ka-Nying Shedrub Ling Monastery complete the traditional three-year retreat. It has also recently been expanded and offers retreat facilities for visiting practitioners interested in serious retreat practice.

The retreat center is situated at the village of Pharping, a picturesque village on the southern rim of the Kathmandu Valley. Here, at the upper cave of Yangleshö (more commonly known as Asura Cave), the great master Padmasambhava practiced and attained the Mahamudra level of enlightenment.
---
Pemakara
Address: Mailing Address: 7-3, Jalan 26/70A, Desa Sri Hartamas Desa Sri Hartamas Kuala Lumpur 50480
Tradition: Vajrayana, Taklung Kagyu
Affiliation: See website for affiliates in Penang, Ipoh, Johor, Kuala Pilah and Batu Pahat
Phone: Mrs. Gan +60-17 238 8144 (KL)
E-mail: mail@pemakara.com
Website: http://www.pemakara.com
Find on:


Spiritual Director: Phakchok Rinpoche

---
Penang Buddhist Association
Address: 168, Anson Road Georgetown Pulau Pinang 10400
Tradition: Non-Sectarian
Phone: 604-2280910
Fax: 604-2289987
E-mail: pba168@streamyx.com
Website: http://www.thepba168.org/
Find on:


Main Contact: Mr Chan Seong Lok Email (Phone: 604-2280910)

---
Penang Dudjom Dharma House
Address: 51,Jalan Tembikai, Taman Mutiara, Bukit Mertajam 14000
Tradition: Vajrayana, Dudjom New Treasure
Phone: +604-5389968
Fax: +604-5389968
E-mail: penangdudjom@gmail.com
Find on:


Spiritual Director: Dungse Garab Rinpoche Email
Teacher: Dungse Garab Rinpoche

---
Penang Nichiren Shu Buddhist Association
Address: 27, Jalan Pahang Georgetown Pulau Pinang 10400
Tradition: Mahayana, Lotus Sutra
Affiliation: Nichiren Shu
Phone: 04-2274227, 012-4278634
Fax: 04-2274227
E-mail: nichiren_southeast.asia@yahoo.com.sg
Website: http://www.nichirenshumalaysia.org
Find on:


Contact: Mr. Alex Ang
Spiritual Director: Rev. Kangyo Noda

---
Perhimpunan Buddhis Nichiren Shu Indonesia (PBNSHI)
Address: Perum Ruko Permata Taman Palem Blok.B5 No.1, Pegadungan - Kalideres Jakarta Barat Jakarta 11830
Tradition: Mahayana, Lotus Sutra
Affiliation: Nichiren Shu
Phone: 62-21-32226998
E-mail: DPN@pbnshi.or.id
Website: http://www.pbnshi.or.id
Find on:


Spiritual Director: Rev. Myoufu Ervinna

---
Persatuan Buddhist Hilir Perak
Address: No. 1125 A-B, Jalan Jawa, 36000 Teluk Intan, Perak Darul Ridzuan, Malaysia Perak
Tradition: Non-Sectarian
Phone: 6-05-621 7657
Find on:

---
Persatuan Dharma Ka-Nying Ling
Address: No.8, Jalan Union Tiga Off Jalan Sentul Kuala Lumpur 51100
Tradition: Vajrayana, Nyingma, Chokling Tersar
Phone: (603) 4043 3690
Fax: 03-9057 0381
E-mail: admin@ka-nyingling.com
Website: http://www.ka-nyingling.com/
Find on:


Main Teacher: Chokling Rinpoche
Spiritual Director: Chokyi Nyima Rinpoche
Main Teacher: Phakchok Rinpoche

---
Persatuan Kebajikan Agama Buddha
Address: PT2297, Jalan Sg. Buaya Jenjarom, Malaysia, 46200
Tradition: Mahayana, Humanistic Buddhism
Affiliation: Fo Guang Shan
Phone: 6-03-3191 1533
Fax: 60 (3) 7877-6525
E-mail: huide777@yahoo.com
Website: http://www.myfgs.org.my
Find on:


Spiritual Director: Ven. Master Hsing Yun

---
Persatuan Mahasiswa Buddhist University Technogy Malaysia
Address: Buddhist Student Society, University Technology Malaysia, 81310 UTM Skudai Skudai 81310
Tradition: Non-Sectarian
Affiliation: University Buddhist Student Secretariat
Phone: +6-07-5533333
E-mail: pmbutmjb-owner@yahoogroups.com
Website: http://www.geocities.com/utmpmb
Find on:


Notes and Events:
---
Persatuan Triyana Dharma Cakra Vihara
Address: 90-93 Lorong Empat Taman Bersatu Taiping, Perak 34000
Tradition: Non-Sectarian
Phone: 605-8080017
Find on:

---
Pertubuhan Budhis Manju Suddhi
Address: No:257, Sungai Chua, 43000 Kajang, Selangor, Malaysia. Kajang Selangor 43000
Tradition: Mahayana
E-mail: info@pbms.org.my
Website: http://www.pbms.org.my
Find on:


Main Contact: Yong Yuen Choy Email (Phone: 012-3609958)

---
Pertubuhan Dhammacakka Buddha Vihara
Address: 4583 C, Bukit Rambai, Melaka 75250 Melaka
Tradition: Theravada, Mahayana, and Varjayana Traditions is also practice
Phone: 00-6016-3023602
E-mail: dhammacakkabuddhavihara@yahoo.com
Website: http://www.geocities.com/dhammacakkabuddhavihara/dhammacakka_page.html
Find on:

---
Pertubuhan Pendidikan Buddha Dharma-Realm
Address: 44, Jalan Cantik 4, Taman Pelangi Indah, Ulu Tiram Johor 81800
Tradition: Mahayana
Phone: 07-8636861, 016-7131419 (Mr.Yang Khuan Chi )
Fax: 07-8637861
Find on:

---
Pethub Stangey Choinkhorling Monastery and Bakula Rinpochin Monastic School
Address: PO Box 1046 Ulaanbaatar Mongolia Monastery and monastic school built by Kushok Bakula Rinpoche the ex Indian Ambassador to Mongolia who played a significant role in the revival of Buddhism in the 90\'s. The only fully residential monastery in Mongolia at the present time. (May 2004)
Tradition: Vajrayana
Phone: 97611 322 366
E-mail: pethubmongolia@agicnet.mn
Find on:

---
Phap Van Temple
Address: 244 Nguyen Van Dau P11, Quan Binh Thanh T.P. Ho Chi Minh 
Tradition: Mahayana
Phone: 08.8417117
Find on:

---
Philippine Kuan Yin Temple / Lotus Charity Center
Address: 150 N. Domingo St., Cubao, Quezon City 1111
Tradition: Mahayana
Phone: +632-7267696
E-mail: guanshiyin.temple@gmail.com
Find on:


Teacher: Bikshuni Shi Heng Ji
Spiritual Director: Bikshuni Shi Heng Ji (Phone: +632-7267696)

---
Philippine Tibetan Nyingma Palyul Buddhist Center
Address: #700 Piña Avenue Santa Mesa Manila
Tradition: Vajrayana, Tibetan, Nyingmapa, Palyul Lineage
Affiliation: Namdroling Monastery
Phone: (+632) 715-2090
Fax: (+632) 715-1859
Website: http://palyulph.org/
Find on:


Spiritual Director: Ven. Samten Phuntsok Rinpoche
Teacher: His Holiness Kyabje Pema Norbu

---
Phor Tay Private High School and Buddhist College
Address: 19-A, Bagan Jermal Road Penang 10250
Tradition: Non-Sectarian
Affiliation: BUDDHIST COLLEGE (GOVERNMENT-LINKED)
Phone: +6-04-2271469
Fax: +6-04-2271469
E-mail: ptppg@streamyx.com
Website: http://www.smjk.edu.my/school/index.php?schid=18
Find on:

---
Phu Shian Temple
Address: 25 Beverly Hills Lahug, Cebu 6000 Philippines
Tradition: Mahayana, Chinese
Find on:


Contact: Josie Chang

---
Pleasant Book Villa
Address: D1/101 Plaza Jayamuda Jalan Pelandok Putih 75300 Melaka Melaka
Tradition: Non-Sectarian, Buddhist Publisher
Phone: (06) 2817426
Fax: (06) 2817426
Find on:

---
Po Lam Forest Monastery
Address: Lantau Island, Hong Kong, China Regular Meditation (Zazen) Facilities available for male and female monastics upon acceptance by the Guest Master. Lay meditators are ordinarily limited to two or three nights, but may be permitted to stay if they agree to follow the temple routine. Chinese (mostly Cantonese, some Mandarin) environment, though some of the monks and nuns can speak English.
Tradition: Mahayana
Phone: (852) 2988-1532
Find on:

---
First Previous 21 22 23 24 25 26 27 28 29 30 31 32 33 34 35 36 37 38 39 Next Last