Asia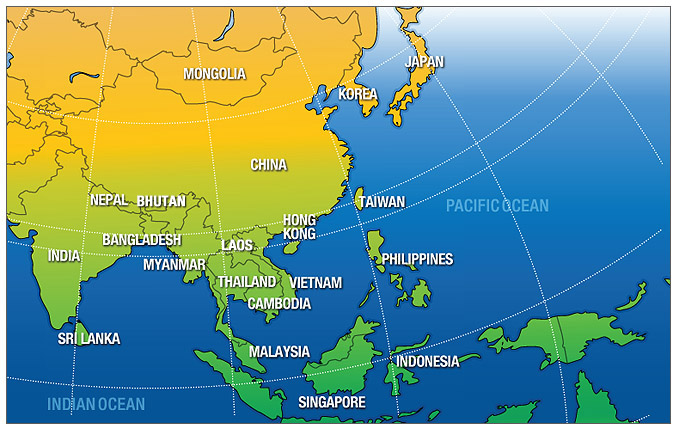 There were 1696 results matching your query.
First Previous 28 29 30 31 32 33 34 35 36 37 38 39 40 41 42 43 44 45 46 Next Last
Satipatthana Meditation Centre (SMC)
Address: 40 Jalan Malu-Malu, Sembawang Springs Estate, Singapore 769657
Tradition: Theravada, Mahasi Sayadaw tradition
Phone: (65) 67589488
E-mail: sati_patthana@yahoo.com.sg
Website: http://www.smcmeditation.org/
Find on:


Contact: Li Chun
Spiritual Advisor: Sayadaw U Rajinda

---
Saurabh Shakya
Address: Vill- rurukhurd, Post- Ruruganj, Dist - auraiya (U.P.) Bidhuna Uttar Pradesh 206249
Tradition: Mahayana
Phone: 8878046162
E-mail: saurabh_shakya@ymail.com
Find on:

---
Saurastrs Buddhist Training Center
Address: opp.shell Buddhist caves,khambhalida,tah.gondal,dist. RAJKOT KHAMBHALIDA Gujarat
Tradition: Non-Sectarian
Phone: 9429184934
E-mail: pareshbouddh@gmail.com
Find on:


Main Contact: dh,d.ramesh Email (Phone: 9904103574)
Teacher: dh.migar
Spiritual Director: urgen sanghrakshita

---
Savitribai Phule Samaj Utthan Samiti
Address: H-7-D SECTOR-D LDA COLONY KANPUR ROAD LUCKNOW UTTAR PRADESH INDIA Lucknow Uttar Pradesh 226012
Tradition: Non-Sectarian
Affiliation: Ambedkarite Movement BAMCEF
Phone: 918090764230
E-mail: brnvp.3866@yahoo.com
Find on:

---
Sayagyi U Ba Khin Memorial Trust
Address: Komatsuri-Cho 923 Kishiwada-Shi, Osaka-Fu, 596 Japan
Tradition: Theravada, /Vipassana meditation
Phone: 724 45 0057
Fax: 724 45 0057 or 722 97 3201
Find on:


Teachers: Mother Sayama and Saya U Chit Tin

---
School of Traditional Medicine
Address: National Medical University of Mongolia Ulaanbaatar Mongolia Established in 1989 to train doctors in the theory and clinical practice of Traditional Medicine which was suppressed during the communist times.
Tradition: Non-Sectarian
Phone: 00976 11 34 30130
Find on:

---
Seck Kia Eenh Temple
Address: 57, Jalan Gajah Berang, Malacca 75200 Melaka
Tradition: Theravada
E-mail: ratanasiri@nirvanafan.com
Find on:

---
Seitaian Zen Hermitage
Address: Gentaku Kita-machi 35, Kita-ku Kyoto, Japan 603 Tom Wright, Awata Horiike-cho 373-27, Higashiyama-ku
Tradition: Mahayana
E-mail: w11344@mbox.kyoto-inet.or.jp
Find on:


For more information in English, contact: Rev. Daitsu

---
Senapati Dhamma Society (SDS)
Address: JL. PULAU IRIAN NO.5 ALASANGKER, BULELENG, BALI BULELENG Bali 81151
Tradition: Non-Sectarian
Phone: +6281239893980
Fax: +6281936699019
E-mail: sds.mabes@gmail.com
Website: http://www.facebook.com/Senapati.Dhamma
Find on:


Main Contact: Aji Nugroho, S.Ag. Email (Phone: +6281239893980)
Kepala: Ketut Wijayanti, S.Pd.B Email (Phone: +6287762740998)
Teacher: Ketut Wijayanti, S.Pd.B
Notes and Events:
Senapati abbreviated SDF Dhamma Foundation is a non-profit organization that has the human resources academic circles; lecturers, teachers, students, and learners.

SDF activities are divided into several themes, namely: education, adventure, skill, and social.
---
Seobongsa
Address: 439-2 Icheon 1-dong Nam-gu Daegu 705-010
Tradition: Mahayana
Affiliation: Jogye Order of Korean Buddhism
Find on:


Main Contact: Dongho Email (Phone: 1-510-649-0602)
Spiritual Director: Gyonghee Sunim (Phone: 82-53-471-4812)

---
Seoul Dharma Group
Address: Korea Korea Korea
Tradition: Mahayana, Non-Sectarian, Seoul Dharma Group is an online Online Buddhist group in English based in Korea
E-mail: seouldharmagroup@gmail.com
Website: http://seouldharmagroup.ning.com/
Find on:

---
Seoul International Zen Center
Address: (Head Temple, Asia) Hwa Gye Sah 487, Suyu 1 Dong, Kang Buk Gu 142-071 Seoul Korea
Tradition: Mahayana, Kwan Um School of Zen
E-mail: sizc@soback.kornet.net
Find on:


Founding Teacher: Zen Master Seung Sah

---
Seoul Shambhala Meditation Group
Address: c/o Mark Turnoy, Seoul, Korea (S) Seoul
Tradition: Vajrayana, Tibetan, Kagyu Lineage
Affiliation: Shambhala International
Phone: 011-9035-9742
E-mail: mturnoy@gmail.com
Find on:


Founder: Chogyam Trungpa Rinpoche

---
Sera IMI House
Address: Shedrup Sungdrel Ling 88 Sera Je Monastery P.O. Bylakuppe 571104 Karnataka Director Ven. Tenzin Namdak
Tradition: Vajrayana, Tibetan, Gelugpa (FPMT)
E-mail: seraimihouse@yahoo.com
Website: http://www.seraimihouse.org
Find on:

---
Sera Jey Ngari Khangtsen
Address: House no 42 Bylakuppe Mysore Dist. Karnataka State, South India Bylakuppe Karnataka 571 104
Tradition: Vajrayana, Gelug-pa
Affiliation: Sera Jey Monastic University, Gelug
Phone: +91-8223-258244
E-mail: webmaster@serajeyngari.org
Website: http://www.serajeyngari.org
Find on:


Main Contact: Tenzin Thinlay Email
Spiritual Director: Veneberable Khensur Rinpoche Jampa Thegchok

---
Sera Jey Singapore Buddhist Centre
Address: No 9 Lor 35 Geylang #03-01 Singapore 387941
Tradition: Vajrayana, Gelugpa
Phone: 6561491139
Fax: 65 7496839
E-mail: serajeysingapore@yahoo.com.sg
Website: http://www.serajeysingapore.com/
Find on:


Spiritual Director: HH Dalai Lama

---
Setapak Buddhist Association
Address: 20-1, Jalan 3/33F, Off Jalan Langkawi, Taman Teratai Mewah, Setapak Kuala Lumpur 53000
Tradition: Non-Sectarian
E-mail: sbakl.info@gmail.com
Website: http://www.sbakl.blogspot.com/
Find on:

---
SGI Yokosuka
Address: Uwamachi 2-8 Yokosuka Kanagawa 238-0017
Tradition: Mahayana, Contact for Yokosuka Naval Station
Affiliation: SGI
Phone: 046-807-0625
E-mail: david_paul96789@yahoo.com
Website: http://peelmanhawaii.homestead.com/
Find on:

---
Shah Alam Buddhist Society
Address: No 9Jalan Sg Congkak 32/41, Bukit Rimau. Selangor
Tradition: Non-Sectarian
Phone: Tel/Fax: 603-5121 5182.
Find on:


Main Contact: Datuk Vincent S.C. Lim.

---
Shakyamuni Buddha Community
Address: Health Care Centre Bihar 824231, Gaya District, PO Bodhgaya
Tradition: Vajrayana, Tibetan, Gelugpa (FPMT)
Find on:


Spiritual Director: Lama Zopa Rinpoche
Contact: Trisha Donelly

---
Shakyamuni Center
Address: No 301, Sec.3, Han-si West Road, Pe-tun District, Taichung City 406 R.O.C.
Tradition: Vajrayana, Tibetan, Gelugpa (FPMT)
Phone: 886 4 2436 4123
Fax: 886 4 2436 4122
E-mail: office@fpmttc.org.tw
Website: http://www.fpmttc.org.tw
Find on:


Spiritual Director: Lama Thubten Yeshe
Main Contact: Director Ven Sophia Tenzin Chetso Email

---
Shakyamuni Vihar
Address: Rampur Baruapara Makeshtala 700141
Tradition: Theravada
Find on:


General Secretary: Amiya Kanti Barua (Phone: 9874797311)
Spiritual Director: Banasree Vantee (Phone: 8240274705)
Main Contact: Amiya Kanti Barua (Phone: 9874797311)

---
Shan Fook Tong Temple
Address: No 5 lor 7 geylang Singapore 388789
Tradition: Mahayana
Phone: 67475957
Fax: 67438031
E-mail: shanfooktong@gmail.com
Find on:

---
Shanti Niketan Buddhist Monastery
Address: VILL: Adher Manik P.O: Nutan Bazar P.S: Raozan Chittagong 4341
Tradition: Theravada
Phone: +8801787778647
E-mail: bhikkhudebapriya@gmail.com
Website: http://www.shantiniketanbd.weebly.com
Find on:

---
Shechen Monastery and Study Centre
Address: (Shechen Tenyi Dargyeling) P.O. Box 17, Bodhgaya,Gaya, Bihar 82423 India Bodhgaya
Tradition: Vajrayana, Tibetan, Nyingma
E-mail: shechenbg@vsnl.net
Find on:

---
First Previous 28 29 30 31 32 33 34 35 36 37 38 39 40 41 42 43 44 45 46 Next Last