Asia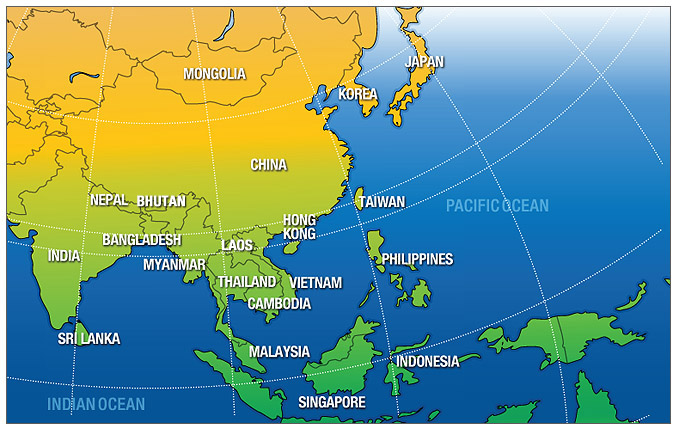 There were 1723 results matching your query.
First Previous 36 37 38 39 40 41 42 43 44 45 46 47 48 49 50 51 52 53 54 Next Last
Tibet Culture Centre
Address: 401 Gotanda Lila Hi-Town 15-12-2 Nishi Gotanda Lila Shinagawa-Ju Tokyo 141
Tradition: Vajrayana
Phone: (03) 490 7868
Find on:

---
Tibetan Temple
Address: Ashok Marg, Sarnath, Varanasi Uttar Pradesh
Tradition: Vajrayana, Nyingma
Phone: 0091-5422595990
Find on:


Main Contact: Graden Rempoche (Thupten Nyima)

---
tibetanlama.com
Address: G-78,Third Floor, Lajpat Nagar II , New Delhi New Delhi 110024
Tradition: Non-Sectarian, Tibetan Buddhism Resource Website
Phone: 011-11-29812013
Fax: 011-11-29812016
E-mail: info@tibetanlama.com
Website: http://www.tibetanlama.com
Find on:

---
Tikhak Taipy DhammaJyoti Vihara
Address: Village Tikhak Taipy,Post- Jairampur, Changlang District, Arunachal Pradesh Jairampur Arunachal Pradesh 792 122
Tradition: Theravada
Affiliation: Tikhak Buddhist Society
Phone: +91-9436049474
E-mail: aggadhamma2010@gmail.com
Find on:


Main Contact: Ven. Aggadhamma Email (Phone: +91-9436049474)

---
Tinh Xa Trung Tam
Address: 7 Nguyen Trung Truc F.5 T.P. Ho Chi Minh  There are also English speakers (only a couple) at:
Tradition: Theravada
Find on:


Spiritual Director: Founder; Thích Minh Đăng Quang,
Notes and Events:
Tịnh Xá Trung Tâm is a Buddhist temple in Ho Chi Minh City, the largest city in Vietnam. It was founded in 1975 and is the spiritual birthplace of the khất sĩ tradition of Vietnamese Buddhism that attempts to recreate the original tradition of the Buddhist sangha in walking barefeet and begging for alms. The temple is located at 7 Nguyễn Trung Trực Street, in the district of Bình Thạnh.[1]
---
Tisarana Buddhist Centre
Address: Sriwardanaramaya, Walgama, Rambukkana, Sri Lanka.
Tradition: Theravada
Find on:


Contact: Ven. Walgama Munindawanse Nayaka Thero

---
Tissawa Raja Maha Vihara
Address: Tissawa Kosdeniya Sri Lanka Kurunegala North Western
Tradition: Theravada
Affiliation: Isurumuniya Temple, Anuradhapura
Phone: 0094716427133
Fax: 0094602372460
E-mail: msiddaththa@gmail.com
Find on:


Spiritual Director: M. Siddaththa Thero (Phone: 0094716427133)

---
Tong Lin Kok Yuen
Address: 香港跑馬地山光道15號 15 Shan Kwong Road, Happy Valley, Hong Kong. Hong Kong
Tradition: Mahayana
Phone: (852) 2572 2437
Fax: (852) 2572 4720
E-mail: tlky@netvigator.com
Website: http://www.buddhistdoor.com
Find on:

---
Toshoji International Zen Center
Address: 4-5-18 Yutaka-cho, Shinagawa-ku Tokyo 142-0042 Japan
Tradition: Mahayana
E-mail: toshoji@nifty.com
Find on:

---
Toshoji International Zen Center
Address: 4-5-18 Yutaka-cho, Shinagawa-ku Tokyo 142-0042 Japan.
Tradition: Mahayana
E-mail: toshoji@nifty.com
Website: http://www.toshoji.com
Find on:

---
Trailokya Bauddha Mahasangha Sahayaka Gana
Address: Karuna Vihar, Ward No.5/A,Plot No.523..526, op. Rambag Hospital,ADIPUR,Dist:Kutch, Gandhidham Gujarat 370205
Tradition: Non-Sectarian, Buddhyani
Affiliation: Friends of the Western Buddhist Order
Phone: 091-9426218205
E-mail: bahujangujarat@yahoo.com
Website: http://www.fwbo.org
Find on:


Dhammachari: Dhammachari Ratnakar Email (Phone: 091-9428120414)
Main Contact: Dhammachari Anand Shakya Email (Phone: 091-9426218205)
Spiritual Director: Urgyen Sangharakshita

---
Triloka Spiritual Community (Dhammaloka Trust)
Address: Anagarika Dharma Mawata, Sarnath, Varanasi Uttar Pradesh
Tradition: Non-Sectarian
Phone: 0091-9411109061
Find on:


Spiritual Director: Founder: Ven. Sangharatana
Main Contact: Manager: Ven. Lok Mitra

---
Triple Gem School
Address: Swayambhu, 15 Kathmandu 20602 Nepal
Tradition: Mahayana, Buddhayana
Phone: 977-1-4280176
E-mail: triplegemschool@hotmail.com
Website: http://www.tirplegemschool.com
Find on:


Contact: Ven. Kondan R. Lama
Spiritual Director: Ven. Kumar Kashyam Thero

---
Trisharan Buddh-Vihar
Address: Namrata-Nagar, Rajharhs Colony, Nayapura Kolar Road Madhya Pradesh 462042
Tradition: Theravada
Phone: +919406541888
E-mail: busamajshiksha@gmail.com
Website: http://www.bouddhsamajkalyan.com
Find on:


Rangare: Rahul (Phone: +919893690451)
Main Contact: P.B.Wasnik (Phone: +919406541888)
Humne: Lalendra (Phone: +919584095589)
Spiritual Director: Bhikkhu Anomdassi Email (Phone: +918516812168)
Teacher: Prashant Bouddh

---
Triyan Vardhan Vihar
Address: 12 Jahanidan New Kushal Kunj Society, opp.Jangal Park,Kankaria AHMEDABAD Gujarat 380022
Tradition: Non-Sectarian
Phone: 07925384447 +919725005101
E-mail: jyotsnavardhan68@gmail.com
Find on:

---
Triyana Dharma Cakra Vihara
Address: 90-93, Lorong 4 Taman Bersatu Taiping Perak 34000
Tradition: Vajrayana, Rime
Phone: 05-80 800 17
Find on:

---
Trungmorn Mountain Vipassana
Address: Dhamma Latthika, Trungmorn mountain National Route 10, Dist. Phnom Sampeau; Battambang, Cambodia
Tradition: Theravada, Vipassana meditation as taught by S.N.Goenka
E-mail: ivcc@forum.org.kh
Find on:


Contact: Chhoan Phieu

---
Trungram Buddhist Association ROC
Address: No. 47 Szu Chuan 1 Street, Taichung, Taiwan R.O.C. Bergang Tulku Rinpoche, Khenchen Drupon Rinpoche This is the association for all the centers of United Trungram Buddhist Fellowship in Taiwan. Other centers are located in Taipei, Taichung, Kaohsiung, Keelung, Luodong, Kinmen, Yuanlin, Douliu, Nantou, Chiayi
Tradition: Vajrayana, Tibetan, Karma Kagyu, Trungram Tradition
Affiliation: United Trungram Buddhist Fellowship
E-mail: taiwanfellow@utbf.org
Website: http://utbf.org/en/centers/city/taiwan/taiwan.php
Find on:


Teachers: Aten Tulku Rinpoche, Trungram Tulku Rinpoche,
Spiritual Director: Trungram Gyaltrul Rinpoche

---
Trungram Buddhist Society
Address: No.3 Jalan SS3/39, Taman University,47300 Petaling Jaya Selangor Darul Ehsan Petaling Jaya Selangor 47300
Tradition: Vajrayana, Tibetan, Karma Kagyu, Trungram Tradition
Affiliation: United Trungram Buddhist Fellowship
Phone: (03) 78745399
Fax: (03) 78744771
E-mail: malaysiafellow@utbf.org
Website: http://utbf.org/en/centers/city/malaysia.php
Find on:


Teachers: Khenchen Rinpoche, Lobpon Rinoche, Aten Tulku Rinpoche, Bergong Rinpoche
Spiritual Director: Trungram Gyaltrul Rinpoche

---
Tsem Buddhist Society
Address: #02-02, 241 Jalan Ahmad Ibrahim, Singpore 629143
Tradition: Vajrayana, Tibetan, Gelugpa
Website: http://www.tsemtulku.com
Find on:


Spiritual Director: Tsem Tulku Rinpoche

---
Tu Aa Thien Tu (Chua Tu An )
Address: 28-30 Hung Vuong, Phuong 16, Quan 11. TP. Ho Chi Minh
Tradition: Mahayana, (Chinese)
Find on:

---
Tu Dam Pagoda
Address: Hue - Thua Thien Vietnam
Tradition: Mahayana, Tu Dam Pagoda is one of great temples in Vietnam.
Phone: 8454822180
Find on:

---
Tugs Bayasgalant Buddhist Centre
Address: Ulaanbaatar Mongolia The largest of four Buddhist centres for women. After a 10 year struggle their temple is now built and, in 2004, women from the centre will start a 4 year BA course organised by the Zanabazar Buddhist University.
Tradition: Vajrayana
Phone: 97611 364 111
Find on:

---
Tung Hai Temple
Address: 14Fl., No. 3, Lane 2, 1st Rd., Gongye Chiu, Taichung, Taiwan 408, R.O.C.
Tradition: Mahayana, Humanistic Buddhism
Affiliation: Fo Guang Shan
E-mail: t0054856@seed.net.tw
Website: http://home.kimo.com.tw/ tofamkimo
Find on:


Spiritual Director: Ven. Master Hsing Yun

---
Tze YIn Budhist Orthodox Association
Address: Sarawak
Tradition: Non-Sectarian
Find on:


Main Contact: Lee Khim Shai Email (Phone: 60128866244)

---
First Previous 36 37 38 39 40 41 42 43 44 45 46 47 48 49 50 51 52 53 54 Next Last