Asia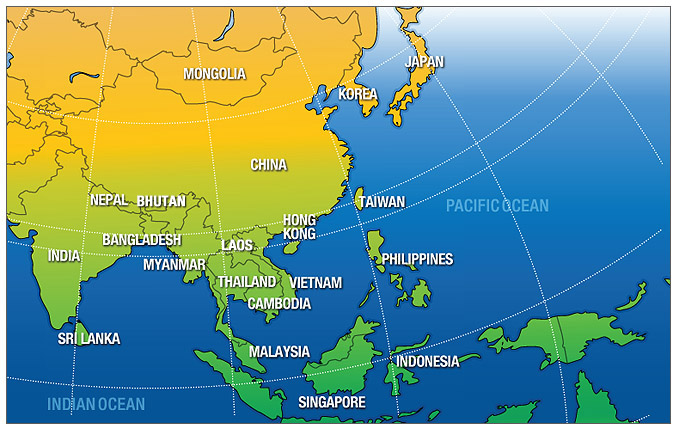 There were 1422 results matching your query.
First Previous 40 41 42 43 44 45 46 47 48 49 50 51 52 53 54 55 56 57 Next
Huseyin TURKKAN
Address: Chiang Mai Chiang Mai
Tradition: Theravada
Affiliation: International Meditation Center, Chom Thong, Chiang Mai
E-mail: h_turkkan@yahoo.com
Website: http://vipassanameditasyonu.blogspot.com
Find on:


Teacher: Thanat Chindaporn
Spiritual Director: Ajarn Thong
Notes and Events:
Vipasana Meditasyonu (Retreat yada temel Eğitim), Thravada Budizmi, ve Geleneksel Çin Tıbbı ile ilgili olarak yolunuz Thailand a düştüğünde herhangi bir yardım gereksinmeniz olduğunda seve seve yardıma hazırım.
Sevgi ve saygıyla
---
Hwadu Meditation (Songkwang-sa)
Address: 12 Shin pyong-ri Song Kwang-myun Sunchon-si Chonnam/540-930 Korea
Tradition: Mahayana
Phone: 82-0661-755-0107-9
Fax: 82-0661-755-0408
E-mail: songkwang@www.buddhism.or.kr
Website: http://temple.buddhism.or.kr/songkwang
Find on:


Notes and Events:
Songkwang-sa, the Sangha-jewel temple in Korea, is situated in the southwest corner of the country in the province of Cholla Namdo, between the towns of Kwangju and Sunchon. The temple was also restored in 1969 to the status of a ch\'ongnim (lit. "grove of trees"), a designation reserved for major ecumenical monasteries where training is offered in all the different varieties of Korean Buddhist practice, from Son (Zen), meditation, to doctrinal study, to recitation of the Buddha\'s name. Kusan (1910-1983) appointed it\'s Son master (pangjang), large-scale reconstruction commenced. A new meditation hall and a massive lecture hall were built. And most of the minor shrines in the monastery were repaired. Kuan\'s strong leadership and his concern to receive the Son tradition of the temple\'s founder, Chinul, restored Songkwang-sa\'s place at the forefront of the Korean Buddhist tradition. In 1973, Master Kusna also set up the Bulil International Buddhist Center. Many foreign monks come from all over the world to practice Son meditation.
---
Indian Buddhist Literary Organisation
Address: nalanda, kharvikeri road, kundapura 576201, india Kundapura 576201
Tradition: Theravada
Phone: +918254232380
E-mail: indianbuddhist@rediffmail.com
Find on:


Main Contact: muniyal ganesh Email (Phone: 09448869963)
Notes and Events:
We are engaged in publishing and distributing Buddhist literature in Kannada and other Indian languages as well as in English.
---
Indonesian Buddhist Club
Tradition: Non-Sectarian
E-mail: webmaster@buddhistonline.com
Website: http://www.buddhistonline.com/
Notes and Events:
A most informative Indonesian Buddhist Web site. It contains Buddhist teachings, news, information and a directory of Buddhist Viharas or Temples.

---
International Buddhist College
Address: 88, Mu 2, Thung Mo Subdistrict, Khuan Sato, Amphoe Sadao Songkhla 90240
Tradition: Non-Sectarian
Phone: 66-74-268754 or 66-74-268755
Fax: 66-74-268756
E-mail: enquire@ibc.ac.th
Website: http://ibc.ac.th/
Find on:


Teacher: Dr. FaQing
Spiritual Director: Rev. Wei Wu
Notes and Events:
IBC offers students a unique opportunity of experiencing a comprehensive and in-depth study of Buddhism from a non-sectarian point of view, while promoting knowledge and understanding of the different schools and traditions within Buddhism.
---
International Buddhist Mission Trust
Address: Jalandhar Punjab 144008
Tradition: Non-Sectarian
Phone: 00919815518068
E-mail: baldev.raj6643@yahoo.com
Find on:


Main Contact: Baldev Raj Email (Phone: 0091-9815518068)
Notes and Events:
International Buddhist Mission Trust is working in India and some other countries with the help of it\\\'s wings named as 1.Dr. Ambedkar Welfare Society 2.Buddh Dharm Parchar Samti 3. Bodhisatva Ambedkar Education Society.
The main aim of IBMT is to propagate Ambedkaride Buddhism , welfare of society and establishment of educational , religious & welfare centers for the welfare of Humanity.
Head Quarters of IBMT is situated at Ambedkar Buddha Vihar Jinda Road near Guru Ravidass Nagar Maqsudan Jalandhar.
Membership of these organisations is open to all in general. IBMT and it\\\'s religious wing Buddh Dharm Parchar Samti is the founder of present Buddhist movement in Punjab as well as the pioneer of modern concept of Buddhist Movement being supported by the NRIs living in UK, USA, Canada, Italy and other countries of the world.

---
International Buddhist Training Bhopal
Address: 168,buddhabhoomi,golden buddha statue,maitriya buddha maha vihar, chunabhatti,bhopal Bhopal Madhya Pradesh 462001
Tradition: Theravada
Affiliation: Buddhabhoomi Dhammadoot Sangha
Phone: +919926220408
E-mail: bhante.sagar@yahoo.com
Website: http://www.buddhaindia.org
Find on:


Teacher: ven.bhadant shakyaputra sagar
Main Contact: ven.bhante aaryaputra rahul Email (Phone: +919009007043)
Spiritual Director: ven.bhadant aacharya sanghasen shatri Email (Phone: +918989161909)
Notes and Events:
International Buddhist Training Bhopal is commited to the cause of reviving, preserving and propagating Buddhist tradition and culture. Regular Buddhist practices, Chanting, Meditation, Periodical Celebrations are conducted in the vihara complex. Group of resident monks are available for Dhamma discourse and monastic training. Buddhist literatures in english and other local languages are availble for interested readers.
---
International Zen Dojo
Address: 611 Tsurushima, Uenoharacho
Tradition: Mahayana
Find on:


Kita Tsura-gun, Yamanashi-ken 409-01. Tel: (05546) 2-3198 Teacher: Rev. Kanemaru Roshi This is a sm: A twenty-minute walk from Uenohara station on the Chuo line.

---
Jetavana Meditation Center
Address: Seocho-Gu, Bangbae-Dong 882-33 Saeil Building, 3Fl Seoul Korea 137-060
Tradition: Theravada
Phone: (+82) 02-595-5115
Fax: (+82) 02-595-7474
E-mail: jetavanacenter@gmail.com
Website: http://seouldharmagroup.ning.com/group/jetavanameditationcenter, http://cafe.daum.net/jetavana
Find on:


Notes and Events:
Jetavana Meditation Center started in February 2009 to practice Theravada teachings in the tradition of Pa Auk Sayadaw.

The center is open every day with meditation all day. There is formal sitting on Saturdays with instruction/interviews, and English dhamma group on Sundays.

---
Jhana Manggala Meditation Society
Address: Kampung Cikatapis Setu RT 07/ RW 05, Desa Cipayung, Kecamatan Mega Mendung Bogor Jawa Barat
Tradition: Non-Sectarian
Phone: (62-21)6518505
Fax: (62-21)6518506
E-mail: jhanamanggala@cbn.net.id
Website: http://www.jhanamanggala.or.id
Find on:


Main Contact: Andy S. Wongso Email (Phone: (62-81)6780090)
Notes and Events:
With blessing and grant of LORD BUDDHA, since the 1st March 2000, JHANA MANGGALA Meditation Society has built as a non profitable organization who provide the place for the intensive practice of meditation which is completed with facilities and accomodation for universal meditation based on "BUDDHA-TEACHING" without making any difference of sects, ideology or any groups, where Sangha, Buddhist Meditation\\\'s teacher, and Dharma Preacher are kindly invited to use all facilities for :
Meditation and Practice.
Discussion and fully comprehension of Buddha-Teaching.
Ritual and Spiritual activities to practice and develop self-quality.
Buddhist Spiritual Energy Therapy.
---
Jogye Order of Korean Buddhism
Address: 45 Kyunji-dong Chongno-ku Seoul Korea 110-170 Seoul Seoul 110-170
Tradition: Mahayana, Jogye Order
Phone: 82-2-2011-1833
Fax: 82-2-735-0614
E-mail: hong@buddhism.or.kr
Website: http://www.koreanbuddhism.net
Find on:


President: The Most Venerable Ji Kwan
Spiritual Director: Most Ven. Beop Jeon
Notes and Events:
Chogye order is the biggest order of Korean Buddhism lasting more than 1,600 years in Korea. I hope many Dharma Friends all over the world will visit our home page on the Internet to find the hidden jewels of Buddhism in the Far-East region.
Hong, Min-suk

Section Chief of International Mission
Team of International Affairs
Dept. of Social Affairs
Korean Buddhist Chogye Order
---
Kachalong Buddhist Association, Bangladesh
Address: Room # 07, Rupokari Union Council Complex, Post Office # Marishya, Upzila # Baghaichari, District # Rangamati Hill Tracts, Bangladesh. 4500
Tradition: Theravada
E-mail: kachalong@gmail.com
Find on:


Main Contact: Rajib Chakma Email (Phone: 01914221673)
Notes and Events:
Kachalong Buddhist Association is a Non Political, non Profitable Social & Religious Organization.

---
Kaioji Temple
Address: 642 Katsuura, Nachi Katsuuracho Higashi Muro-gun Wakayama-ken These are scheduled for February 10-15, April 1-8, June 1-7, August 1-7, October 7-12, December 1-8, and December 31-January 1st.
Tradition: Mahayana
Phone: (07355) 2-0839 This is one of the few temples in Japan where foreigners are made welcome at any time
Find on:

---
Kanduboda, Delgoda
Address: Telephone at Centre (94 1) 570 306
Tradition: Theravada, Vipassana Meditation
E-mail: bogoda@cga.slt.lk
Find on:


Notes and Events:
An affiliated Mahasi Sayadaw Meditation Centre, about an hour's bus ride from Colombo catering for foreign meditators. This centre in Kanduboda is a residential vipassana training and retreat centre, open to sincerely interested meditators.
---
Karma Kagyu Dharma Society
Address: No 2, Loring Jubilee, off Jalan Loke Yew MY-55200 Kuala Lumpur Kuala Lumpur
Tradition: Vajrayana, Tibetan, Karma Kagu
Affiliation: Karma Kagyu
Phone: +603 9222 1540
Fax: +603 9221 9810
E-mail: kkdstdkl@yahoo.com
Website: http://www.kagyu-asia.com/kl/
Find on:


Teacher: Lama Skarma Zotpa
Notes and Events:
Weekly Activities

| Day | Time | Activity |
| --- | --- | --- |
| Wednesday | 8-10pm | Chenrezig Sadhana and first foundation practice (Refuge and prostrations) |
| Friday | 8-10pm | First (Refuge and prostrations) and second foundation practices (Vajrasattva purification) |
| Sunday | 10-12am | Green Tara puja |
Monthly Activities

| Day | Time | Activity |
| --- | --- | --- |
| 1st day of lunar month | 8-10pm | Amitabha puja |
| 10th day of lunar month | 8-10pm | Guru Rinpoche puja |
| 15th day of lunar month | 8-10pm | Lineage master Milarepa Tsog puja |
| 29th day of lunar month | 8-10pm | Dharma Protector Mahakala puja |
| Every month 3rd Sunday | 10-12am | Sodjong - Observing 8 precepts |
---
Karuna Lib and Buddhist Center
Address: Taman Lopang Indah FU3 no.1 Serang Jawa Barat 42113
Tradition: Non-Sectarian
E-mail: karuna_lib@yahoo.com
Website: http://www.geocities.com/karuna_lib
Find on:


Notes and Events:
Currently we are trying to establish the most comprehensive library of Buddhism in Serang, Banten Province, Indonesia. This includes the efforts of books/other media collections enhancement. We would greatly appreciate if any of you would like to send us books or any media concerning about Buddhism of any aspects of any languages for our librarys collections.
Please do not feel hesitate to contact us:
When we contemplate and reflect again upon all things...all activities done by people...in the most subtle understanding...in fact, all are about happiness; ...happiness in its various forms, happiness of the happiness itself... (Willy Yanto Wijaya)
---
Karuna Meditation Center
Address: 82/3 Moo 4 Kamala Phuket 83120
Tradition: Non-Sectarian
Affiliation: Summit Dharma Center
Phone: +066-076-278-134
E-mail: info@meditate-thailand.com
Website: http://meditate-thailand.com
Find on:


Teacher: Michael Gregory
Notes and Events:
Karuna Meditation Center is dedicated to the meditations and teachings of the Buddha, with special emphasis on mindfulness and compassion practices.

The center hosts a full program of practice and Buddhist retreats available to students wanting to learn meditation in Thailand, including residential retreats, intensive retreat sessions, and yoga retreats. We have a wide variety of meditation instructors with backgrounds ranging from the Theravadan Buddhist tradition, Zen Buddhist, and Indo-Tibetan Buddhist lineages. Weekly Dharma talks are given as well as personal meditation instruction and interviews in English by native English speakers.
---
Kek Lok Si Temple (Temple of Supreme Bliss)
Address: Air Itam Kampong Sungai Keluang 10450 Malaysia K.L. Kuala Lumpur
Tradition: Mahayana, Chinese Pureland
Phone: +60 4 828 3317
Website: http://asiaforvisitors.com/malaysia/peninsula/penang/kekloksi/index.html
Find on:


Notes and Events:
The sprawling Buddhist temple of Kek Lok Si climbs up a hillside near the village of Air Itam, now really a suburb of Georgetown. The temple was begun in 1890 and, from all appearances, construction really has not ever stopped. The temple is supposedly the largest in Malaysia
Reputedly the largest Buddhist temple in Southeast Asia is situated close to the bustling Air Hitam market. The temples enclave includes a prominent statue of the Goddess Kuan Yin. The main hall has colorful souvenir shops. A shrine filled with statues sits next to the courtyard where a large pond full of carp and the tortoises are main attractions. From the courtyard a stairway leads to the seven storey pagoda of 10,000 Buddha images, displaying the essence of an eclectic mix of Chinese, Thai and Burmese architecture.
---
Keleththewa Samadhi International Buddhist Centre
Address: Anuradhapura-Kandy Road Kandy
Tradition: Theravada
Find on:


Spiritual Director: Venerable Rambukwella Gnanaseeha Thera
Notes and Events:
Ven. Gnanaseeha Thera also plans to use this Buddhist centre as a place to teach Buddhist Culture, English and computer to students in Anuradhapura, and as accomodation for up to a thousand Bhikkhus.
---
Keluarga Mahasiswa Buddhis Universitas Indonesia
Address: kampus baru UI depok tromol pos 909 Jakarta 16424
Tradition: Non-Sectarian
E-mail: pengurus@kmbui.net
Website: http://www.kmbui.net
Find on:


Notes and Events:
we are a community of buddhist student in the university of indonesia strive for a holistical improvement for all of our member in the field of spiritual, emotional and intellectual. establish since 1988, our purpose are:
contributing for the nourishment of Triratna (Buddha,Dharma,Sangha) within University of Indonesia (specifically) and Indonesia (commonly)
generate and produce the buddhist human capital
be useful for the happiness of all being
our activities consist of:
buddhist\'s day commemoration
social work (free medical services, foster kid,etc)
spiritual training (weekly dharma class, retreat, puja, etc)
soft skill training (organizational, journalistic, software, communication and many other field of skills)
bulletin and magazine (Khanti, Viryavatta, Paramita)
etc
we are not just a buddhist organization, but we are striving to be budhhist in organization. hope that all of us can eliminate all the constraint for practicing Dharma. may happiness come toward all being!
for further information feel free to contact us at:
www. kmbui.net, pengurus@kmbui.net
---
Kemaman Buddhist Association
Address: 5378, Taman Idaman, Jalan Jakar 24000 Kemaman, Terengganu, Malaysia Terengganu
Tradition: Non-Sectarian
Phone: 09-8594085, 09-8593737
Find on:


Main Contact: Ms Tan and Mr Ang
Notes and Events:
Our Buddhist organization has a kindergarten that caters to the needs of preschooling children of all religious backgrounds, we have weekend Buddhist classes for youths.
---
Koickalethu Buddhist Temple
Address: Koickalethu Buddhist Temple, Alappuzha, Kerala Vetticode (P.O), Kattanam Kerala 690503
Tradition: Theravada
Website: http://www.kbtindia.net.tc
Find on:


Notes and Events:
KOICKALETHU BUDDHIST TEMPLE
Koickalethu Buddhist Temple is situating at Vetticode in Alappuzha District
Nearest Airport
Kochi (Cochin) 130 Kms
Trivandrum - 125 Kms
Railway Station 12
---
Kuan Yin Buddhist Temple / Buddha Heart Meditation Center
Address: 465 Jaboneros Street Binondo Manila 1006
Tradition: Theravada, Mahayana, Vajrayana, Non-Sectarian
Affiliation: Dharma Wheel Buddhist Learning Center
Phone: 09267232550
E-mail: hsientiaktemple@yahoo.com
Find on:


Main Contact: Rev.Master Co Email (Phone: 09267232550)
Teacher: Rev. Master Co
Spiritual Director: H.E Ven.Master Hsien Tiak Email
Notes and Events:
Welcome to Philippine Kuan Yin Buddhist Temple
We offer free Buddhist chanting and meditation class , vegetarian cooking lesson , Buddhist ritual and healing lesson free of charged.
We also offer prayer and blessing for departed one.
Please do fell free to visit or contact us at : kuanyintemple@yahoo.com
---
Kyoto Kokusai Zendo (International Zen Centre Kyoto)
Address: c/o Tokoji Rinzai Zentempel, Hozumi Gensho Roshi 621-0027 Kyoto-fu, Kameoka-shi, Sogabe-cho, Inukai Sogabe-cho, Inukai
Tradition: Mahayana
Website: http://www.tekishin.org/english/index.htm
Find on:

---
Labsum Gomdrub Ling International Buddhist Insitute
Address:
Tradition: Non-Sectarian
E-mail: LGLinstitute@gmail.com
Website: http://www.LGLinstitute.org
Find on:


Notes and Events:
His Holiness the Dalai Lama's new vision for the future of Buddhist study and practice…

Labsum Gomdrub Ling, "The Institute for Cultivating the Three Higher Trainings", is an international Buddhist institute currently in development, which will bring all the Buddhist traditions of the world together, in India the land of the Buddha.
Under expert guidance from His Holiness the Dalai Lama (LGL's Patron) and other great scholars, this vision is being developed into a comprehensive curriculum, which will:
· Build a bridge between all Buddhist traditions and nationalities
· Offer in-depth, intensive intermediate and advanced-level study and practice of all the Buddhist traditions, initially in four root Buddhist language mediums - Tibetan, Chinese, Sanskrit and Pali - as well as English, and eventually in other traditions, such as Japanese, Korean, Vietnamese, etc
· Explore the relationship between Buddhism and science, health, psychology, and other religious and philosophical traditions
· Create a truly non-sectarian approach, returning to the texts common to all schools of Buddhism: the Buddha's own words (sutras) and the original Indian commentaries (shastras)
· Follow in the footsteps of the ancient Nalanda Buddhist University, using tools of logic and reasoning to critically examine the teachings and stimulate open debate, questioning and deeper learning
· Be delivered from a modern perspective, taught by a diverse range of scholars and practitioners, all expert in their field
· Be set in a comfortable, modern campus designed to meet the needs of international students – nuns, monks, and lay people of all nationalities and traditions

Your Part in His Holiness the Dalai Lamas Vision...

Currently Labsum Gomdrub Ling is a small, but growing group of international volunteers in need of many more partners, ideas, volunteers and donations to turn His Holiness the Dalai Lama's vision into reality.

Therefore, Labsum Gomdrub Ling is currently seeking ideas and input from members of the community about all aspects of the institute and invites you to:

1. Learn more about His Holiness the Dalai Lama's Founding Vision at www.LGLinstitute.org.
2. Share your ideas about how to best implement that Vision in LGL's Facebook Discussion Forum -- Your ideas are important and very much appreciated!
3. Sign up for regular email updates via the LGL Community Email List.
4. Tell your friends and contacts about LGL (a sample email is available at www. LGLinstitute.org)
5. Please see www.LGLinstitute.org for information about how to get involved and about urgently needed volunteers and donations.
As LGL builds a large and diverse community of people, each of whom plays a part in bringing His Holiness' vision into reality (from offering one idea or one dollar, to offering full-time volunteer service) it's an exciting time and we hope you'll join us!

For more information and to join the LGL Email List for regular updates…
www.LGLinstitute.org
LGLinstitute@gmail.com
Facebook Discussion Forum at: Labsum Gomdrub Ling International Buddhist Community
---
First Previous 40 41 42 43 44 45 46 47 48 49 50 51 52 53 54 55 56 57 Next