Asia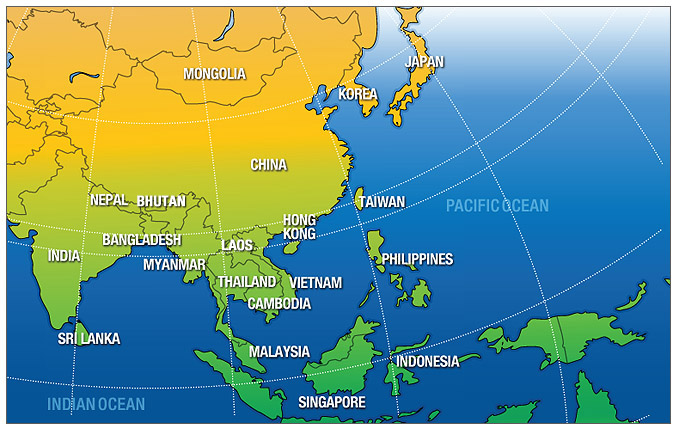 There were 1422 results matching your query.
First Previous 12 13 14 15 16 17 18 19 20 21 22 23 24 25 26 27 28 29 30 Next Last
Kwan Siang Tng Buddhist Temple
Address: 70 Lowland Road, Singapore 547460
Phone: 6282 1051
Website: http://www.geocities.com/kstbuddhisttemple/
Find on:


Contact: Lai Hoe Peng

---
Kwan Yin Chan Lin
Address: 203D Lavender Street, Singapore 338763
Tradition: Pureland / Ch'an
E-mail: kyclzen@singnet.com.sg
Website: http://www.kyclzen.org
Find on:

---
Kwan-In Welfare Society
Address: 7 Kreta Ayer Road, Singapore 088984
Tradition: Mahayana
Find on:

---
Kwang Hua Buddhist Monastery
Address: 798 Tampines Road, Singapore 518484
Tradition: Mahayana
Find on:

---
Ky Hoan Monastery
Address: Hariharpur,Bodhgaya, Gaya,Bihar India Gaya Bihar 824231
Tradition: Non-Sectarian, Ven.Master Minh Dang Quang
Affiliation: Mahayana/Thervada
Phone: minh toa 9939995330
E-mail: diemle1935@yahoo.co.au
Website: http://www.daophatkhatsi..org
Find on:


Teacher: Thich giac Vien
Spiritual Director: Ven. Master Minh Dang Quan
Main Contact: Minh Toa Email (Phone: 9939995330)

---
Kyoto Meditation Centre
Address: Mibu, Fuchida-cho 12 Nakagyo-ku, Kyoto T604, Japan
Tradition: Vajrayana, Tibetan, Kagyu-Nyingma Linaege
Phone: 75-821-5507
E-mail: schour@bc4.so-net.ne.jp
Find on:

---
Kyoto Shambhala Meditation Group
Address: c/o Lawrence Schourop Nakagyoku, Kyoto, 604-8855 Japan
Tradition: Vajrayana, Tibetan, Shambala
Phone: 81 0-75-821-5507:
E-mail: schour@bc4.so-net.ne.jp
Find on:

---
Labunoruwakanda Aranya Senasanaya
Address: Mriyakadawela, Galanbidunuwewa. From Maradankadawala. North Central 0094
Tradition: Theravada
Phone: 0094602254193, 0094722255883
E-mail: yadmp@yahoo.com
Website: http://www.dhammahadaya.org
Find on:


Main Contact: Mr. Mahesha Yahampath Email (Phone: 0094 722255883)
Teacher: Venerable Mankadawela Nandarathana Thero.
Spiritual Director: Most Venerable Mankadawela Sudassana Thero. Email (Phone: 0094602254193)

---
Ladakhi Tibetan Monastery (Est. 1957)
Address: P.O. Bakraur, Buddhagaya, Gaya, Bihar 824231 India Bodhgaya
Tradition: Vajrayana, Tibetan, Gelugpa
Phone: (0631) 330 104
Find on:

---
Lam Hai Poh Toh San Temple
Address: 825B Jalan Limbok (off Phillips Avenue) Singapore 549853
Tradition: Mahayana
Affiliation: Pure Land
Phone: 6288 0419
Find on:

---
Lamrim Datsan
Address: PO Box 281 Ulaanbaatar 23 Mongolia
Tradition: Vajrayana
Phone: 976 11 364 913
Find on:

---
Land of Compassion Buddha
Address: 286B, MacPherson Road, Singapore 348609
Tradition: Vajrayana, Tibetan
E-mail: lcbuddha@singnet.com.sg
Find on:

---
Lanka Vipassana Bhavana Centre
Address: 108 Wijerama Mawatha, Colombo 7
Tradition: Theravada
Affiliation: Mahasi Sayadaw Centre
Find on:


Teacher: Ven. Pemasiri

---
Lawudo Retreat Centre
Address: C/o. Kopan Monastery P.O. Box 817 Kathmandu, Nepal
Tradition: Vajrayana, Gelugpa FPMT
Affiliation: FPMT
Phone: 977 - 1 - 4821 268
E-mail: lawudogompa@yahoo.com
Website: http://www.lawudo.com/
Find on:


Spiritual Director: Kyabje Lama Zopa Rinpoche

---
Lay Buddhist Association of R.O.C. Youth Committee
Address: 12 Floor, No. 281, Sec. 3 Roosevelt Road, Taipei, Taiwan R.O.C.
Tradition: Non-Sectarian
Find on:

---
Lewella Meditation Centre
Address: 150 Dharmasoka Mawatha Kandy, Sri Lanka
Tradition: Theravada
Phone: 081-4921814
E-mail: lewella.meditation@gmail.com
Find on:


Contact: Ven. Analayo

---
Lian Shan Shuang Lin Monastery
Address: 184 Jalan Toa Payoh, Singapore 319944
Tradition: Mahayana
Phone: 6259 6924
Fax: 6352 9329
Find on:

---
Life and Hope Association
Address: # 0211 Wat Damnak Salakomreuk Commune Siem Reap, Cambodia
Tradition: Theravada
Phone: Office (855) 63 761 810 Cell phone (855)92 929 962, Venerable Somnieng, director
E-mail: somniengangkor@yahoo.com
Website: http://www.lifeandhopeangkor.org/
Find on:


Teacher: Venerable Somnieng
Notes and Events:
Connect us via facebook
Based in Siem Reap, Life and Hope Association (LHA) is a Cambodian non-profit, non-governmental and non-political organization. It was established by the Monks of Wat Damnak and friends in 2005. It is our vision to create a Cambodia that is a peaceful and cohesive society built on a basis of loving kindness and compassion, with equal rights and equal opportunity for all.
LHA is an education focused organization committed to alleviating poverty, ignorance and hardship through creating equal access to education for the underprivileged in our community. These efforts are primarily directed towards Khmer youth. Our name aptly states our goal: to give LIFE and HOPE to Cambodia\'s needy and vulnerable.
Through its projects, LHA aims to meet the direct needs of the individuals and communities we work with. We believe that it is our responsibility to ensure that the beneficiaries of our projects have access to the information which can guide them into a future of awareness - from health and lifestyle to social responsibilities and rights.
Vision: We envisage a fair and equitable society built on compassion and loving-kindness and offering education for all.
Mission: Our mission is to improve the lives of those most in need by providing compassionate care and educational opportunities, especially to poor and volunerable children and to disadvantaged young women.
Strategic Goal: Our strategic goal is to develop a successful model of change that offers society\'s most disadvantaged people a significantly improved LIFE and HOPE for a better future and then to replicate it to bring a transformational change to society.
Values: We provide our sovices with a sense of compassion, respect, and loving-kindness. We run our organization with integrity, professionalism, and accountability.
---
Linh Son Buddhist Temple
Address: Lumbini Gardens, Nepal Lumbini
Tradition: Mahayana
Phone: (71) 580198
Find on:


Contact: Rev. Quang

---
Linh Son Chinese Buddhist Temple
Address: P.O. Kushinagar Dist. Deoria PIN D19TT27443, U.P. India
Tradition: Mahayana, Vietnamese
Find on:


Contact: Bhikshuni Thich Nu Tri Thuan

---
Linh Son Thien Cac Temple
Address: Shis-Niu Tseng, Mau-Tang Chin PO Nin Huen Kuang-Tung Hsan Proc., China
Tradition: Mahayana, Vietnamese
Phone: 394 300/ 394 011
Fax: 00188764/ 9221395
Find on:


Contact: Mrs. Dieu Huyen Jacquelin Ly

---
Linh-Son Cultural and Educational Foundation
Address: 7F.21, Sec.1, Chung Hsiao West Road Taipei, Taiwan - R.O.C
Tradition: Mahayana, Vietnamese
Affiliation: World Linh-Son Buddhist Congregation
Phone: (02) 381.4434/361.3015-6
Fax: (02) 314.1049
Find on:

---
Lord Buddha Foundation of India
Address: Ashok Vihar New Delhi 110052 New Delhi NDelhi 110052
Tradition: Theravada
E-mail: lordbuddhafoundation@live.com
Find on:

---
Lord Buddha Peace Club for Social Welfare
Address: 191,Samanvay nagar, Khajurikala, Piplani, BHEL BHOPAL Madhya Pradesh 462022
Tradition: Non-Sectarian
Affiliation: M.P. State of INDIA
Phone: +919713945193
E-mail: pravingaurkhede@gmail.com
Website: http://www.pragyachakshu.org
Find on:


Ramteke: Vijay (Phone: +919977071632)
Bondade: Satish (Phone: +919893941210)
Main Contact: Ritesh Kanojiya (Phone: +918109604235)
Teacher: Bhikkhu Kaviseinda
Spiritual Director: Bhikkhu Anomdassi Email (Phone: +918516812168)

---
Losang Dragpa Centre
Address: No.1, Jalan 17/21F Petaling Jaya Selangor 46400
Tradition: Vajrayana, Gelugpa (FPMT)
Phone: 03-7968 3278
Fax: 03=7956 7280
E-mail: ldc01@streamyx.com
Website: http://www.fpmt-mal.org
Find on:


Spiritual Director: H.E. La,ma Zopa Rinpoche

---
First Previous 12 13 14 15 16 17 18 19 20 21 22 23 24 25 26 27 28 29 30 Next Last