Europe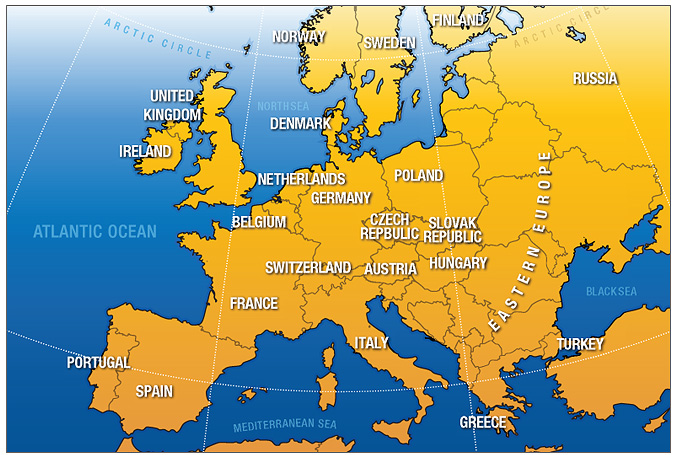 There were 2861 results matching your query.
First Previous 104 105 106 107 108 109 110 111 112 113 114 115 Next
Tumbleweed Zen
Address: 40 Ambleside Drive Headington Oxford OX3 0AQ
Tradition: Mahayana, Lin Chi (Rinzai) Zen, Hsu Yun branch
E-mail: pockley@gmail.com
Website: http://praguezen.blogspot.co.uk/
Find on:


Main Contact: Michael Pockley Email
Notes and Events:
We are a very informal group which meets in members' homes in and around Oxford.
We meet for meditation and friendship. If you are a beginner and would like to be taught to meditate, please feel free to ask - there's more than one ordained Zen priest available to help.
However, tuition is entirely voluntary and so long as you sit still on the cushion and breathe quietly, you are free to meditate with whichever technique you personally prefer.
For those going through a difficult period (i.e. life), Zen counselling is available. That's the same as normal counselling, only it's free.
If you seek a "religious" experience - rituals, special clothes, etc. - then you will find us rather dull. Fortunately Oxford is very well served by groups which can provide a "cultural" approach to Buddhism, from the rich colour of the Tibetans to the hardcore austerity of Japanese Zen. However, if you like the idea of sitting in peace on a black cushion for about half an hour, followed by tea, biscuits and friendly conversation, we should suit you well.
You will not see a schedule on our website - we don't have one. If someone says, "I can host next Thursday at 7 pm!" then all those on the mailing list will be informed. Newcomers are not expected to host - in fact, nothing is expected of anyone except turning up when they've said they will!
There is no charge for anything. If, after meditation, you drink a lot of tea and eat a lot of biscuits, then you can donate tea and biscuits. That's all.
---
UK Bodhi Association
Address:
Tradition: Vajrayana, Tibetan tradition, Nyingmapa school
E-mail: europebodhi@gmail.com
Website: http://www.buddhistweb.org/index.php/bodhi-institute/introducing-the-european-bodhicitta-society-ebs
Find on:


Main Contact: Sheng Lei Lei Email (Phone: +44 7912523582)
Notes and Events:
Introducing the European Bodhicitta Society (EBS)

The European Bodhicitta Society has been established under the guidance of Khenpo SoDargye from Serthar Buddhist Institute (Larung Gar) of Serthar district situated in the province of Sichuan. With the purpose of promoting the spirit of Mahayana Buddhism to benefit everyone in Europe, the European Bodhicitta Society was founded on the first of August in 2009. After two years of development, the number of members has increased from three to over 40 people living in different European countries.

The EBS promotes the Mahayana Buddhist teachings by integrating theories with practices. It plays a proactive role in advocating charity, such as environmental and animal conservation, popularising vegetarianism and in encouraging social cohesion and development.

Under the teachings of Buddha and the guidance of Khenpo SoDargye, the EBS, as well as all its members, strive to promote the theories and practices of Buddhism to everyone in Europe and to let everyone find true happiness.

Our study approaches

Based on Khenpo SoDargyes requirements, the European Bodhicitta Society has set up three study groups, namely: Preliminary practice of Great Perfection (Dzogchen) Study Group, Study Group B, which mainly study Shantidevas Bodhisattva way of life (Bodhicaryavatara) and a new class introduced in 2012. Beside this, each year, the European Bodhicitta Society will commence new study groups, these include the Preliminary practice of Great Perfection, Pure Land class, and Bodhicaryavatara study group. We also aim to initiate a study group focusing on Vajrayana practice such as Dzogchen, and other classes such as Madhyamika (Middleway) and Pramana (Buddhist Logic).

Our main study approach is by mean of online discussions, which takes place every week. In addition, occasionally, our UK Bodhicitta Socieity also holds some seminars physically. All our studies are managed by Serthar Buddhist Institute. Serthar Buddhist Institute provides learning materials, records our study performance and statistics, arranges lesson plans, organises exams and awards, evaluates the teaching achievements after the end of each semester and issues related certificates and prizes. Moreover, the European Bodhicitta Society is supervised by a specially appointed monastic from the Institute.

The reasons for creating the Bodhicitta Society

The European Bodhicitta Society was founded during the financial crisis. In the era of materialism and when our life highly depends on money, an economic downturn has been particularly detrimental to many people. This is also the proof that money cannot bring sustainable happiness and does not solve the spiritual emptiness within us. Money cannot help us in finding the true purpose of life but rather deviates us from doing so. Many people spend a large proportion of their time on things and activities, which become meaningless when facing the pain, anxiety and fear. That is why we believe that the way of Dharma is the only way to real happiness and fulfilment. In light of this need, Khenpo SoDargye has called for the establishment of Bodhicitta society of which the EBS is also part of it.

Joining us

Dear friends, if you understand Chinese, if you have a loving heart, and if you wish to understand more about life and Buddhism, the European Bodhicitta Society is the right place for you. We welcome anyone regardless of race, name, age, nationality, education or religion. We provide free opportunities to study Buddhism, and work together to promote philanthropy, and social harmony. Please join us in exploring the potentials of compassion, and bring enlightenment to all living beings.

---
Uma Buddhist Centre
Address: St Johns Close Upperby Carlisle Cumbria CA2 4JL
Tradition: Vajrayana, New Kadampa Tradition Tibetan
Affiliation: New Kadampa Tradition
Phone: 01228 594603
E-mail: info@uma.org.uk
Website: http://www.meditateincarlisle.org.uk
Find on:


Teacher: Kelsang Lhachog
Spiritual Director: Geshe Kelsang Gyatso
Notes and Events:
Uma Buddhist Centre offers a range of courses, study programmes and retreats. Offering both a basic introduction to meditation and Buddhism as well as a more in-depth study. We provide Educational talks to schools and groups and we also run weekly classes in Carlisle, Brampton, Penrith, Cockermouth and Whitehaven.
---
UniDharma
Address: Via Cairoli, 11 (4° piano) Genova Liguria 16123
Tradition: Mahayana, Chinese Zen (Chan)
E-mail: info@unidharma.it
Website: http://www.unidharma.it
Find on:


Teacher: Da Xing Fa Shi
Spiritual Director: Da Xing Fa Shi Email (Phone: +39 3331413195)
Notes and Events:
Buddhist meditation (Chan) with Buddhist monks. Study and traditions of Buddhist texts. Dharma talks and Buddhist ceremonies.

---
University of Birmingham Buddhist Meditation group
Address: University of Birmingham, Edgbaston Park Road Birmingham B15 2TU
Tradition: Non-Sectarian
Affiliation: Sessions are led by experienced Buddhists practising within the Triratna Buddhist Community
E-mail: buddhist@guild.bham.ac.uk
Website: https://www.guildofstudents.com/studentgroups/societies/buddhist/
Find on:


Notes and Events:
We meet every Wednesday 3-5pm - check our facebook page or email us for rooms.
---
University of Sunderland Samatha Group
Address: Postal contact:Kath Jones 15, North Terrace Oxhill Stanley Co. Durham DH9 7LD, UK Sunderland Tyne & Wear
Tradition: Theravada
Affiliation: Samatha Trust, UK National Organisation
Phone: 01207 283361
E-mail: kathannejones@gmail.com
Find on:


Notes and Events:
For details, see: http://www.samatha.org/what-we-offer/classes/sunderland
---
Valdarno International Meditation Group
Address: La Costa 8 Cancelli Toscana 50066
Tradition: Theravada
Affiliation: Samadhe Viharaya Firenze
Phone: +39 338 3429115
E-mail: anapanasatibhavana@aol.com
Find on:


Teacher: Upasaka Stefano
Notes and Events:
Siamo un gruppo di meditazione e studio del Dhamma. Pratichiamo la meditazione Samatha Vipassana Yuganaddha. Spediamo libri di molte tradizioni Buddhiste in molte lingue gratuitamente previa Dana per coprire le spese di spedizione dei libri e aiutare nel nostro progetto.
Offriamo corsi di meditazione per la tranquillità interiore (Samatha Bhavana) nella vostra associazione o palestra. Per meditare non devi aderire a una specifica tradizione o religione. Solo nelle zone di Firenze/Reggello/Pontassieve.
Il nostro progetto è quello di creare un centro residenziale di studio e meditazione non settario nell'alto Valdarno Toscano. Per coloro che fossero interessati al nostro progetto ci possono contattare per ulteriori informazioni.
---
Varapunya Buddhist Society
Address: 92 Constitution Street Aberdeen Scotland AB24 5EX
Tradition: Theravada
Phone: 01224 632557
E-mail: varapunya@gmail.com
Website: http://www.varapunyabuddhistsociety.org
Find on:


Teacher: Ven. Sujan
Notes and Events:
Varapunya meditation centre was set up in September 2012 along with pious devotees Venerable Sujan set up as a centre for study and practice of Buddhist meditation in Aberdeen, Scotland. It is a centre for learning and sharing personal direct experiences of practicing meditation for a better understanding of its concept and practice in order to apply in daily life and enhancement of spiritual journey.
The guiding principles of the Centre's activities are primarily based on the teachings of the Buddha within the Theravada tradition of Buddhism. The centre also offers secular Mindfulness based courses to help you to build foundation for better understanding of personal life, relationships and professional work.
---
Veneto International Buddhist Meditation Centre
Address: Via Aquileia 21, Verona verona Veneto 37135
Tradition: Theravada
Phone: 0039 0452587886
Fax: 0039 0452587886
E-mail: veronatemple@gmail.com
Website: http://www.veronatemple.com
Find on:


Treasurer: Ms Renata Pasi. (Phone: 0039 3394850164)
secretary: Mr.Lesli Asoka Vedamuhandiram (Phone: 0039 3287665276)
Main Contact: Mr Ivano Galeotti Email (Phone: 0039 3929635700)
Teacher: Rev Franz Zampiero
Spiritual Director: Rev Gammedagama Piyadassi Thero Email (Phone: 0039 3277786511)

---
Vipassana Haarlem
Address: Nieuwe Gracht 86zw, Haarlem Haarlem Noord-Holland 2011 NK
Tradition: Theravada, Mahasi Sayadaw
Phone: +31 23 202 67 69
E-mail: info@vipassanahaarlem.nl
Website: http://www.vipassanahaarlem.nl/
Find on:


Notes and Events:
Vipassana Haarlem offers beginner courses as well as meditation groups and days for more experienced meditators.
---
Vipassana in Rosenheim
Address: Max-Josefs-Platz 22 Rosenheim Bayern 83022
Tradition: Theravada
E-mail: Gregor@Joepgen.net
Website: http://www.Vipassana-Rosenheim.de
Find on:


Main Contact: Gregor Joepgen Email (Phone: +49 (0)178 1706517 )

---
Vivekarama
Address: Mowbray Villa 16 St Bedes Terrace Sunderland Sunderland Tyne & Wear SR2 8HS
Tradition: Theravada, Burmese
E-mail: nandapala43@googlemail.com
Website: http://www.vivekarama.org.uk
Find on:


Main Contact: Venerable Dr Ashin Nandapala Email
Notes and Events:
Our aims:
To practise, propagate and perpetuate Buddhism and in particular Theravada Buddhism.

To make provision for religious ceremonies for Buddhists.

To provide facilities for training and education in regard to Buddhism.

To provide opportunities and accommodation for fellowship and debate in regard to Buddhism.

To establish or to secure the establishment of a centre for the above activities to be known as the Vivekarama Meditation Centre (hereinafter referred to as "V.M.C.") and of such centre or centres for the above activities as may from time to time be practicable and desireable.
Why Sunderland?
Sunderland does need a Buddhist Centre.
There has been no Buddhist monastery in Sunderland and the nearest one is approximately 30 miles away in Hexham. With great help from The Venerable Ashin Nandapala, Vivekarama Charity is established in Sunderland. It is going to be the first Buddhist Monastery founded in the city.
---
Wake Up Edinburgh
Address: Himalaya Centre, 20 South Clerk Street Edinburgh Scotland EH8 9PR
Tradition: Mahayana, Zen
Affiliation: Wake Up International; Thich Nhat Hanh
E-mail: edinburgh@wkup.org
Website: https://www.facebook.com/groups/307054879386245/
Find on:


Notes and Events:
We are a group of young people, aged 16 - 40, who come together to practise the art of mindfulness in the midst of everyday life.
Mondays 6:30-8:30
---
Wat Abhidhamma Buddhavihara
Address: Russia, Saint Petersburg, Gorelovo, Dachnaya sSreet., 182
Tradition: Theravada
Phone: 8-812-421-07-24
E-mail: info@buddhavihara.ru
Website: http://www.buddhavihara.ru
Find on:


Spiritual Director: Phra Ajahn Chatree Hemapandha Email
Teacher: Sayadaw Ashin Veluriya
Main Contact: Anton Andreev Email
Notes and Events:
Wat Adhidhamma Buddhavihara is a theravada monastery, which was founded by Phra Ajahn Chatree Hemapandha and the Sangha of Thailand.
We have a ceremony every Sunday:
13.00 - chanting Buddhist mantra
14.00 - ceremony of Sangha dana
14.30 - Dhamma talk by monks of Buddhavihara
15.00 - sitting and walking meditation
16.00 - mantra of blessings
17.00 - lesson of thai or burmanese language

Every first weekend of every months we offer to participate in retreat.

---
Wat Buddha Piyawararam Meditation Center
Address: Frankfurt
Tradition: Theravada, Mahasi Sayadaw
E-mail: buddhapiya@msn.com
Website: http://watthaigoetzenhain.de.to/verein-mitgliedschaft.html
Find on:


Teacher: Ajaan Chanestr, Ajaan Ofer, Ajaan Sakkarin
Notes and Events:
Wat Buddha Piyawararam Meditation Center
Address: (Thailandische Buddhisten e.v. Meditationszentrurm) Dietzenbacher strasse 6 Dreieich-Gotzenhain Frankfurt 63303 Germany Frankfurt
Tradition: Satipatthana Vipassana
Affiliation: Mahasi Sayadaw Lineage
Phone: 49 61 038 33253
EMail: buddhapiya@msn.com
Website: http://www.buddhapiya.org
Spiritual Director: Ven. PhraThepsitthajaan (Thong Sirimangalo)
Teachers: Ajaan Chanestr, Ajaan Ofer,Ajaan Sakkarin
---
Wat Buddhabharami TDKV e. V.
Address: Wöschenhof 11 Hamburg - Tonndorf Hamburg 22045
Tradition: Theravada
Affiliation: Dhammadhutas Mönchgemeinschaft Europa
Phone: 040 / 793 00 232
Fax: 040 / 793 00 234
E-mail: wbh@wat-hh.de
Website: http://www.wat-hh.de
Find on:


Spiritual Director: Phrakhru Khunasarasophon Gunasampanno Email (Phone: 040/79300235)
Notes and Events:
Thailändisch - Deutscher Kulturverein, zum Erhalt und Ausbau eines buddhistichen Tempel in Hamburg, als Halt und Zufluchtsort für alle Menschen die das innere Glück suchen. Es werden regelmäßig traditionelle buddhistische und thailändische Zeremonien und Feste durchgeführt. Gäste sind herzlich willkommen.

---
Wat Dhammapateep
Address: Kouterdreef 37 Mechelen Antwerpen B-2800
Tradition: Theravada
Phone: +32 15 290099
E-mail: info:watdhammapateep.be
Website: http://www.watdhammapateep.be
Find on:


President: Waldimar Van der Elst Email
Main Contact: President Email (Phone: Waldimar Van der Elst)
Spiritual Director: Phra Khruvinaithorn Email (Phone: Somsak Subhalert)
Notes and Events:
Thai Theravada Buddhist Temple and Socio-Cultural Association.
Activities: Meditation, Dhamma Retreat, Novice Training, Language School (Thai, Dutch), Thai Traditional Dance School, Thai Vegetal Sculpture, Thai Theravada and Culture Info session.
---
Wat Phra Dhammakaya Manchester
Address: Edgeley Road, Edgeley, Stockport, SK3 0TL Manchester M6 6WY Manchester
Tradition: Theravada, Thai
Affiliation: Dhammakaya Foundation
Phone: .+(44)-161-477-4947 0798 915 8874, 0754 018 5853,
E-mail: watmanchester@hotmail.com
Website:
Find on:


Teacher: Phra Wud Suvuddhiko Phra Surin Mahavayamo Phra Nicholas Thanissaro
Spiritual Director: Phra Wud Suvuddhiko
Contact: Phra Nicholas Thanissaro
Notes and Events:
How to get here?
By car: from M60 exit at junction 2 about 2 minutes
By train: from Manchester Piccadilly leave at Stockport
By bus: bus number 11, X69, 368, 369, 371, 383
---
Wat Phra Singh UK
Address: 88 High Street, Runcorn WA7 1JH Cheshire
Tradition: Theravada, Thai
Affiliation: Wat Phra Singh, Chiang Mai Thailand
Phone: 01928 575444 (Temple) 01928 723422 (Home) 0151 420 9515 (Office)
Website: http://www.watphrasinghuk.org/2.html
Find on:


Main Contact: Tony Collacott Trustee of Wat Phra Singh UK Email (Phone: 0777 601 1975)
Spiritual Director: Luang Por Sopano.
Notes and Events:
We are very pleased to announce that we exchanged contracts to purchase The Waterloo Hotel, 88 High Street, Runcorn WA7 1JH on Friday 21 December 2012 and completion is set for 18 January 2013. That is when the hard work really starts !! Keep checking our website or our Facebook pages for news ....
EMail:
---
Waveney Valley Buddhist Society
Address: 45 Common Road Bressingham Diss Norfolk IP22 2AY
Tradition: Vajrayana, Kagyu, Nyingma, all other traditions welcome
Affiliation: Tibetan
Phone: 01379 687360
E-mail: alexanderzangmo@googlemail.com
Website: http://www.waveneymeditation.co.uk
Find on:


Main Contact: Ani Kunlek Zangmo Email (Phone: 01379 687360)
Notes and Events:
Small, informal, monthly house meeting with meditation, prayers and reflective sharing on a chosen topic. Weekly meditation sessions. Help offered with individual queries. Other events include meditation courses with invited teachers and practice days. People of any faith or none welcome.

---
West London Buddhist Centre
Address: 45a Porchester Road Paddington London W2 5DP
Tradition: Non-Sectarian, Triratna Buddhist Community
Affiliation: Triratna Buddhist Community
Phone: 020 7727 9382
E-mail: info@wlbc.co.uk
Website: http://www.westlondonbuddhistcentre.com/
Find on:


Teacher: Paramananda
President: Atula
Founder: Sangharakshita
Main Contact: Ratnaprabha Email (Phone: 020 7727 9382)
Notes and Events:
A centre for meeting Buddhists, and for learning meditation and mindfulness. We have courses in meditation and Buddhism, as well as yoga, Chi Kung and other disciplines. There is a library, yoga studio, two shrine rooms, and a meeting space with cultural activities. Visit any weekday 10:30-7, or for classes on weekdays at 1pm, Saturdays at 10am, or Tuesdays, Thursdays or Fridays at 7pm. westlondonbuddhistcentre.com for our activities and bookings.
---
West Wight Sangha
Address: Yew Tree Cottage Weston Road Totland Bay Isle of Wight PO39 0EY
Tradition: Non-Sectarian
Phone: 001983756884
E-mail: stephen-parker@supanet.com
Website: http://west-wight-sangha.blogspot.com/
Find on:


Main Contact: Stephen Parker Email (Phone: 01983756884)
Notes and Events:
The West Wight is the Western side of the Isle of Wight, situated off the Southern coast of England. There is a thriving Buddhist community on the Island made up of a number of different groups. The West Wight group, or Sangha, is non-denominational and meets weekly, Tuesday 19:00 - 21:00 to meditate and discuss the Dharma, the Buddhas teachings.
---
Western Chan Fellowship
Address: c/o 24 Woodgate Avenue, Bury LANCS Lancashire BL9 7RU
Tradition: Mahayana, Chan
Phone: +44 (0) 1617611945
E-mail: teacher@westernchanfellowship.org
Website: http://www.westernchanfellowship.org
Find on:


Spiritual Director: Dr Simon Child Email
Teacher: Dr Simon Child
Contact: Simon Child (Teacher) Email (Phone: 0161 761 1945)
Notes and Events:
The Western Chan Fellowship provides a programme of intensive Chan (Chinese Zen) retreats in the UK. We are a lay organisation who have fully authorised teachers who have received Dharma Transmission from Chan Master Sheng-yen. Refer to our website for details of our current programme.

We also have a network of local Chan groups in the UK and in some parts of Europe. Our website gives contact details and locations.
Our website holds an extensive library of Dharma teachings and other literature such as retreat reports by past participants on our retreats.
---
WhiteZen
Address: Pfarrgasse 8 b Schöneck Frankfurt 61137
Tradition: Mahayana, Non-Sectarian, ZEN / Chan Buddhismus, Rinzai
Phone: 06187 / 90 55 175
E-mail: zen@gmx.info
Website: http://www.bodhidarma.eu/whitezen
Find on:


Teacher: Michael Filzinger
Notes and Events:
WhiteZen ist eine ZEN-Richtung für jedermann: für Frau, Mann, kranke, behinderte, Randgruppen.
WhiteZen fokussiert sich nicht auf den Weg des Mönchtums zur Erleuchtung, sondern auf Laienanhängern, welche in ihrem alltäglichen Leben Erleuchtung erlangen und umsetzen möchten.
Erstarrte Traditionen um ihrer selbstwillen werden hinterfragt und religiöse Grossorganisationen, wie z.B. die Soto-Schule, werden als fern jeder Lehre Buddhas betrachtet.
---
Woking Awakened Heart Sangha
Address: Woking Surrey
Tradition: Vajrayana, Tibetan Nyingma and Kagyu lineages
Affiliation: Awakened Heart Sangha
Phone: 007985 656014
E-mail: info.wokingahsgroup@gmail.com
Website: http://www.wokingahas.weebly.com
Find on:


Main Contact: Jackie McGarry
Spiritual Director: Lama Shenpen Hookham
Notes and Events:
We are a local group affiliated to the Awakened Heart Sangha founded in 1998 by Lama Shenpen Hookham. At present we meet monthly for meditation, study and discussion at St Columba Retreat Centre in Woking. Towards the end of 2012, we are offering a 3 day formless meditation course taking place on 23rd September, 3rd November and 8th December. For more information contact Jackie McGarry on the phone number or email address listed.
---
First Previous 104 105 106 107 108 109 110 111 112 113 114 115 Next