Europe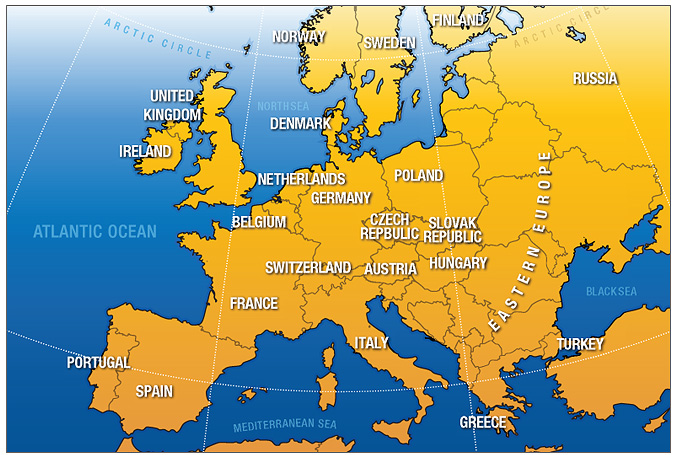 There were 2876 results matching your query.
First Previous 102 103 104 105 106 107 108 109 110 111 112 113 114 115 116 Next
Samatha Meditation in Twickenham
Address: Lower Meeting Rooms, St Margaret of Scotland Catholic Church, 130 St Margarets Road St Margarets Twickenham Middlesex TW1 1RL
Tradition: Theravada
Affiliation: The Samatha Trust
E-mail: richmond_samatha@yahoo.co.uk
Website: http://samatha.org/twickenham
Find on:


Main Contact: James Email
Notes and Events:
Samatha means calm. Samatha meditation is a gentle but effective way to train the mind to develop inner strength and wisdom using breathing mindfulness.

The Samatha Twickenham class is open to anyone who wishes to attend. No previous experience of meditation is required and beginners are welcome. Please feel free to join the class any week.
There is no charge for teaching, but we welcome donations to cover the cost of the room hire (suggested donation £4 to £5). During the meeting, there is usually a talk and a group meditation practice. Please bring a cushion on which you are comfortable sitting. Because everybody's experience of meditation is different, there is an opportunity each week to speak to the teacher one-to-one, before or after the meeting. Tea and coffee will be available.
Directions:

St Margaret's Catholic Church is a modern building set back from the eastern side of St Margaret's Road, opposite Tescos. There is a car park outside. Approaching from the north, from the A316, the turning for the car park is on the left just before the bridge over the railway line. Approaching from the south along St Margarets Road, the turning for the church is the first right after St Margaret's station.
The church is a short walk from St Margaret's railway station for trains from Waterloo, Vauxhall, Clapham Junction, Putney, Barnes, Mortlake, Richmond and Twickenham. It is also a short walk from the bus stop for the H37 bus which runs from Richmond to Hounslow.
---
Samten Tse
Address: Slavíčkova 1 Praha Praha (Prague) 160 00
Tradition: Vajrayana
E-mail: info@samtentse.cz
Website: http://www.samtentse.cz
Find on:


Spiritual Director: Minling Khandro Rinpoche
Notes and Events:
Our meditation group is a branch of Mindroling international under the guidance of Jetsun Mindroling Khandro Rinpoche. We are open to everybody who is interested in serious study and practice of Tibetan Buddhism.

---
Samye Dzong Bruxelles
Address: (Karma Shedrup Gyaltso Ling) 33, rue Capouillet Bruxelles, BR 1030 Belgique Ringu Tulku Rinpotché, Khenpo Tsultrim Gyamtso Rinpotché, Lama Namsé, Lama Gyamtso
Tradition: Vajrayana, Karma Kagyu lineage of XVIIth Karmapa Ourgyen Trinley Dorje
Affiliation: Samye Ling (Scotland)
E-mail: centre@samye.be
Website: http://www.samye.be
Find on:


Contact: Karma Shenpen or Gelong Drimay
Teachers: Tai Situ Rinpotché, Akong Tulku Rinpotché, Lama Yeshé Rinpotché,
Spiritual Director: Dr Akong Tulku Rinpotché

---
Sangha Maastricht (zengroep Dogen)
Address: Graafstraat Schin op Geul Limburg 6302 BD
Tradition: Mahayana, Dogen Zenji, Kodo Sawaki, Muho Nolke
Affiliation: www.antaiji.org
Phone: +31-6-30.779.148
E-mail: info@benbammer.nl
Website: http://www.dogen-zen.nl
Find on:


Main Contact: E. Bosch
Teacher: Zenmaster Muho
Spiritual Director: Dogen Zenji
Notes and Events:
Sangha Maastricht is a zengroup in the south of the Netherlands. The teacher is zenmaster Muho, abbot of the zenmonastery Antaiji in Japan.

---
Sangha Retreat
Address: St. Pierre Belle Vue Bourganeuf France Creuse
Tradition: Non-Sectarian
E-mail: sangharetreat@yahoo.com
Website: http://www.sangharetreat.co.uk
Find on:


Main Contact: Steve Email (Phone: 07914312336)
Notes and Events:
In true Buddhist tradition we wish to welcome all comers; of any or no faith at all.
This may go against some traditions but we would like to offer those that might be either curious or like myself trying very hard to live by the Dharma but struggle to meet their own expectations the opportunity improve their practice without the worry of being over whelmed by a multitude of established Buddhist practitioners.

We also welcome those who are established in their practice, and invite those that would be generous, to offer their guidance.

There are plenty of things we need as human beings, but one of the most neglected, is peace and quiet. Or more specifically, an absence of distraction and stimulation. We live in a frantic society, where we are constantly bombarded by news, media, gadgets, family, friends, telephones, computers, television and work.

Space and silence are important and rare. And like anything that is rare, they need protecting and nurturing. As our lives become noisier and busier the value of silence and solitude, difficult as it may be to find, becomes even greater. Perhaps visiting a Retreat is the perfect opportunity to try making space for quiet, to reclaim some silence and see whether it makes any difference to you.

By finding some time to look deep within yourself to find peace and tranquility, you are giving your mind, body, and soul the time to revitalise itself and help you look, feel, and be a happier and healthier and more controlled person.
---
sangham.net
Address:
Tradition: Non-Sectarian, Dhamma - Vinaya
E-mail: forumadmin@sangham.net
Website: http://sangham.net
Find on:


Adimistartion : Johann Brucker Email
Notes and Events:
Dear Dhamma - Vinaya friend,

sangham.net "Virtual Dhamma - Vinaya Vihara" is a laity project and a try to erect a virtual Vihara (a monastery which is useable to set out Vinaya procedures) and should be offered to the monastic Sangha later on.

Next to this maybe particular intention this board should be an unforced place to discover Buddha, Dhamma, Sangha and a place to practice, exchange knowledge and experience as well as to study the teachings. After all the main focus is lesser to create something special outwardly but to support each other in regard of the training.

In regard of the general idea on virtuall Vihara, you may find a "general concept" as attached file, which is open to use how ever one wishes to do (the english translation is not very well yet!)

Please in no way hesitate to participate, criticize and contribute!

May all this work here always be free of strong defilement.

Much mudita
Johann


---
Objectives of sangham.net

I thought it would be good to mention general attributes to characterise the objectives of this community and the project as objectively as possible. Those collection might be generally useful for everything in relation with all work here:

I try to offer the opposite (what is should not have as objective) as well, as this might be useful to transport the meaning better.

Please feel invited to develop the objectives further as well as to talk about it. Please add if a significant objective is missing. It would be great if we could develop a short introduction for the objectives of "sangham.net" and the virtual Vihara here or support the frame for it.

Objectives (most in relation with the first):
Nibbana - not the world
open - not excluded
independent - not depended
discovering - not covering
exposing - not hiding
accessible - not nonaccessible
supportive - not obstructive
exemplary - not imitative
concomitantly - not authoritarian
circulating - not pocketing
welcoming - not exclusive
uniting - not separative
simple - not luxurious

maybe inspiring in addition:

Recollecting the Sangha

"At any time when a disciple of the noble ones is recollecting the Sangha, his mind is not overcome with passion, not overcome with aversion, not overcome with delusion. His mind heads straight, based on the Sangha. And when the mind is headed straight, the disciple of the noble ones gains a sense of the goal, gains a sense of the Dhamma, gains joy connected with the Dhamma. In one who is joyful, rapture arises. In one who is rapturous, the body grows calm. One whose body is calmed experiences ease. In one at ease, the mind becomes concentrated."

— AN 11.12

"When you recollect the Sangha, monks, any fear, terror, or horripilation you may have will be abandoned."

— SN 11.3
More and actual Infos you may find in Our monastery here - Unser Kloster hier Forum
Liebe Dhamma - Vinaya Freunde,

sangham.net "Virtual Dhamma Vinaya Vihara" ist derzeit ein Laienprojekt und der Versuch ein virtuelles Vihara (ein Kloster, das zur Abhaltung von Vinayaverfahren geeignet ist) zu errichten und in späterer Folge der klösterlichen Sangha zur Verfügung zu stellen.

Neben dieser vielleicht spezielleren Absicht, dient das Forum allen an Buddha, Dhamma, Sangha interessierten als eine ungezwungener Platz zu praktizieren, sich austauschen und die Lehren zu studieren. Bei alle dem liegt er Fokus aber weniger darin etwas großartiges äusserliches zu gestalten, sondern in der Unterstützung in der Praxis.

Zur generellen Idee des virtuellen Viharas, finden Sie als Anlage ein "generelles Konzept", welches wie alles hier zur freien Verfügung und Weiterverwednung zur Verfügung steht. (die englische enthaltene Übersetzung ist noch sehr mangelhaft)

Bitte in keiner Art und Weise das Einbringen, Kritisieren und Mitarbeiten scheuen!

Mögen diese Arbeiten hier immer stets frei von starken Veruntrübungen sein.

Viel mudita
Johann
---



Ausrichtung von sangham.net


Ich dachte, es sei vielleicht gut die generellen Eigenschaften anzuführen, um die Ausrichtung dieser Gemeinschaft und des Projektes so objectiv wie möglich zu beschreiben. Diese Sammlung mag vielleicht für alles im Zusammenhang mit der Arbeit hier nützlich sein:

Ich versuche auch stets das Gegenteil, was es nicht als Ausrichtung haben sollte, anzuführen, um die Bedeutung besser zu beschreiben.
Bitte fühlen sie sich eingeladen die Ausrichtung weiter zu entwickeln und diese zu besprechen. Bitte fügen Sie bedeutende Ausrichtungen hinzu, wenn welche fehlen. Es wäre schön hier eine kurze Vorstellung der Ausrichtung von "sangham.net" und dem virtuellen Vihara entwickeln könnten oder hier für einen Rahmen.

Ausrichtung (die meisten im Zusammenhang mit der Einleitenden):
Nibbana - nicht Welt
offen - nicht ausgrenzend
unabhängig - nicht abhängig
aufdeckend - nicht verdeckend
freilegend - nicht versteckend
zugänglich - nicht unzugänglich
unterstützend - nicht versperrend
vorbildlich - nicht nachahmend
begleitend - nicht autoritär
ausgebend - nicht einsteckend
einladend - nicht ausschließend
einend - nicht trennend
einfach - nicht verschwenderisch


Sich die Sangha in den Gedanken rufen

Zu einer Zeit aber, wenn der Schüler der Noblen der Sangha gedenkt, da ist sein Geist weder von Gier umsponnen, noch von Haß und Verblendung umsponnen; und angesichts der Sangha ist sein Geist zu solcher Zeit recht gerichtet. Recht gerichteten Geistes aber, gewinnt der Schüler der Noblen Begeisterung für das Ziel, Begeisterung für die Lehre, gewinnt er Freude an der Lehre. Im Freudigen aber erhebt sich Verzückung; verzückten Geistes beruhigt sich das Innere; im Inneren beruhigt, empfindet er Glück, und des Glücklichen Geist sammelt sich.

— AN 11.12

Denn wenn ihr an die Gemeinde denkt, ihr Bhikkhus, wird Angst oder Zittern oder Hautschaudern, das euch befällt, schwinden.

— SN 11.3
Mehr und aktuelle Infos finden sie im Our monastery here - Unser Kloster hier Forum.
---
Sangye Cho Ling Buddhist Community
Address: Russia Yaroslavl, Newton-str., 61, 34 Yaroslavl 150035
Tradition: Vajrayana, Gelug, Jonang
Phone: 0079023309198
E-mail: sangye_choling@mail.ru
Website: http://www.sangye.narod.ru
Find on:


Notes and Events:
The Sangye Cho Ling Buddhist community in Yaroslavl, Russia, exists since 2005. It is affiliated with Ven. Geshe Jampa Trinle, Ven. Lama Yonten Gyatso, and Ven. Lama Jampa Donyed (Buda Badmayev).
---
School of Contemporary Zen
Address: Oakwood, Chawleigh Week Chulmleigh Devon EX18 7JU
Tradition: Non-Sectarian
Phone: 01769580237
E-mail: nish@contemporaryzen.org.uk
Website: http://www.contemporaryzen.org.uk
Find on:


Main Contact: Oakwood Centre Email (Phone: 01769580237)
Teacher: Nish Pfister
Spiritual Director: D. Ferguson Email
Notes and Events:
Please refer to our web site (http://www.contemporaryzen.org.uk) for updates on retreats, meetings, and Sesshin bookings.
You can also ring the Oakwood Centre on (44) (0) 1769 580237
---
Scotlands Buddhist Vihara
Address: 1 Caldercuilt Road Glasgow G20 0AD U.K Scotland
Tradition: Theravada, Sri Lanka - all are welcome!
Phone: 0044 141 23 73 618
E-mail: info@tsbv.org.uk
Website: http://www.tsbv.org.uk/index.htm
Find on:


Teacher: Venerable Rewatha
Notes and Events:
Venerable K Sri Rewatha Thero established Scotlands Buddhist Vihara in 2002. It is the first Theravada Buddhist Vihara in Scotland. Venerable Rewatha conducts puja and meditation classes throughout the week. Scotlands Buddhist Vihara is a registered Scottish Charity No:003815 and is deeply committed to the Tsunami relief effort in Sri Lanka.
News and events link: http://scotlandbuddhistvihara.blogspot.com/
---
Senkozan Zennen-Ji
Address: Apartado 28 Seville 41080
Tradition: Mahayana
Affiliation: Jodoshinshu
E-mail: secretariadojo@gmail.com
Find on:


Contact: Shaku Joko
Notes and Events:
Este templo esta dedicado a la practcia tradiconal del Budismo de la escuela Jodoshisnhu. Es el primer templo oficialmente registrado en españa de esta rama budista.
---
Serene River Sangha
Address: Near Dunkeld Dalguise Scotland
Tradition: Mahayana, Vietnamese Zen
Affiliation: Order of Interbeing
Phone: 01350 728 802
Find on:


Spiritual Director: Thich Nhat Hanh
Notes and Events:
Part of the world-wide Community of Interbeing founded by Vietnamses Zen master Thich Nhat Hanh. Please phone Maggie or Hugh for information about gatherings. Also, for more information about the wider Sangha in the UK, visit: www.interbeing.org.uk
---
SGI in the West Midlands
Address: Birmingham
Tradition: Mahayana, Nichiren
Affiliation: SGI-UK
E-mail: hello@buddhistheart.org.uk
Website: http://buddhistheart.org
Find on:


Notes and Events:
The West Midlands branch of SGI-UK, covering Birmingham, Coventry, the Black Country, Warwickshire and Worcestershire. SGI doesn't have temples, meetings are rather held in one or another homes. As such the website forms a means by which people local to us can discover more about the Nichiren Buddhist practice and can get in contact.

---
Shabkar Vegan Buddhist Group
Address: 59 Chapel Ramsgate Kent CT11 0BS
Tradition: Non-Sectarian
Phone: 01843 589027
E-mail: gerardbane@rocketmail.com
Find on:


Main Contact: Gerard Bane Email (Phone: 01843 589027)
Notes and Events:
Promotes all understandings of Buddhism within the context of a vegan understanding of Dharma.
---
Shambhala Meditationsgruppe
Address: Sieben-Höfe-Straße 31 Tübingen-Derendingen Baden-Wuerttemberg 72072
Tradition: Vajrayana, Tradition of Gesar of Ling, Chögyam Trungpa Rinpoche, Sakyong Mipham Rinpoche
Affiliation: Shambhala-Kagyü-Nyingma
Phone: 0178/4087652
E-mail: tuebingen@shambhala.info
Website: http://tuebingen.shambhala.info
Find on:


Main Contact: Bjoern Hunsdieck Email (Phone: 0178/4087652)
Teacher: Sakyong Mipham Rinpoche
Notes and Events:
Meditation for beginners and experienced practitioners. Meditation instruction is available. We are a small group with facilities in a private household. Everyone is welcome, regardless of lineage affiliations.
Open evenings every Tuesday night.
---
Shambhala Meditationsgruppe Bielefeld
Address: Oelmühlenstr. 13 Bielefeld Nordrhein-Westfalen 33604
Tradition: Vajrayana, Kagyü, Nyingma, Shambhala
E-mail: bielefeld@shambhala.info
Website: http://bielefeld.shambhala.info
Find on:


Spiritual Director: Sakyong Mipham Rinpoche
Notes and Events:
Besuchen Sie gern unsere Veranstaltungen. Die Termine finden Sie auf unserer Webseite.

Shambhala ist eine Gemeinschaft von Praktizierenden, die sich an den traditionellen Belehrungen des tibetischen Buddhismus und Shambhala über eine erleuchtete Lebensführung orientiert.
---
Shaolin Buddhism Centre
Address: 6 Oyston Mill West Strand Road Preston Lancashire PR1 8UR
Tradition: Mahayana
Phone: 01772978240
E-mail: info@shaolinbuddhism.com
Website: http://www.shaolinbuddhism.com
Find on:


Main Contact: Phil Robinson Email (Phone: 01772978240)
Notes and Events:
The Shaolin Buddhism Centre is based in Preston, Lancashire and promotes the philosophy and meditation methods of Shaolin Buddhism.

The centre is open to everyone who wishes to learn more about Buddhism or meditation and our courses have been designed to be as accessible and versatile as possible. You don\'t have to be a Buddhist to learn about meditation or to benefit from the philosophy we teach.

Our meditation will involve sitting, standing and moving meditations. We run fixed length courses but are also open for occasional or regular visitors. Please feel free to take a look at our website for more details of what we offer or contact us using the details listed above.

---
Shaolin Temple Athens-雅典少林寺
Address: Prevezis 84,Athens,Greece Athens 10443
Tradition: Mahayana, Chan Buddhism
Phone: 00306937454358
E-mail: shaolintempleathens@gmail.com
Website: http://www.shaolintempleathens.com
Find on:


Teacher: Shi Yan Xiang
Main Contact: Shi Yan Xiang
Spiritual Director: Shi Yan Xiang Email (Phone: 00306937454358)
Notes and Events:
Dedicated to promote Shaolin Chanwuyi (Chan Buddhism-Martial art-Chan medicine) in Greece.
---
Shaolin Wuseng Houbeidui - Italy
Address: Milano, Italy Milano, Italy Lombardia
Affiliation: Chinese Buddhist Association
Phone: +39 3332381754 | +39 3805236721
E-mail: contact@culturashaolin.it
Website: http://www.culturashaolin.it
Find on:


Teacher: Shi Xing Cang, Shi Xing Mi
Spiritual Director: Shi De Yang
Notes and Events:
Shaolin cultural center: Chan, Wugong, Qigong.
---
Sharpham Trust
Address: Sharpham House Ashsprington Devon Totnes Devon TQ9 7UT
Tradition: Non-Sectarian
Affiliation: All
Phone: +44(0)1803742047
E-mail: enquiries@sharphamtrust.org
Website: www.sharphamtrust.org
Find on:


The Barn: Retreat Email (Phone: 01803742055)
Main Contact: Susie Nicholl (Phone: 01803 742047)
Teacher: Steve Palmer
Notes and Events:
Sharpham offer residential courses in an historic location.
Sharpham Barn retreat offers magical mediation opportunities with good wholesome selfsufficiency and the chance to re-connect.
Sharpham Centre offers regular meditation for beginners as well.
---
Shedrup Ling
Address: Blackburne House Blackburne Place Off Hope Street Liverpool Essex
Tradition: Vajrayana, Tibetan, Karma Kagyu
Affiliation: Dechen Community
Phone: 0151 726 0413 mobile : 0776 6555 622
E-mail: liverpool@dechen.org
Website: http://www.dechen.org
Find on:


Founders: Karma Thinley Rinpoche and Lama Jampa Thaye
Spiritual Director: Lama Jampa Thaye
Notes and Events:
Dechen is an international association of centres of the Sakya and Karma Kagyu traditions of Tibetan Buddhism. Dechen was founded by Lama Jampa Thaye under the spiritual authority of Karma Thinley Rinpoche.
http://www.dechen.org/centres/northwest/liverpool.html
---
Sheffield Interbeing Sangha
Address: Sheffield Yorkshire S1 2EW
Tradition: Mahayana, Vietnamese Zen
Affiliation: Order of Interbeing
Phone: 0114 268 0461
E-mail: interbeingsheffield@hotmail.co.uk
Website: http://www.sheffieldsangha.wordpress.com
Find on:


Spiritual Director: Thich Nhat Hanh
Notes and Events:
Most Mondays at the Friends Meeting House, St James Street
New venue to be arranged.
We are part of the world-wide Community of Interbeing founded by Vietnamses Zen master Thich Nhat Hanh. Please phone Katherine and John (numbers above) for information about meetings. Also, for more information about the wider Sangha in the UK, visit:
www.interbeing.org.uk
---
Sheffield Theravada Buddhism
Address: Sheffield Yorkshire S11 7HB
Tradition: Theravada, Thai Forest Tradition
Affiliation: Thai Forest Tradition
Phone: 07745106942
E-mail: breathingbuddha@hotmail.co.uk
Website: http://sheffieldmeditation.wordpress.com/
Find on:


Main Contact: Richard Email (Phone: 07745106942)
Notes and Events:
We offer a friendly group environment for formal sitting meditation.
We meet once a week to sit, listen to Dhamma from talks by senior teachers in the tradition and discussion of the practice.
The group is free and both beginners and advanced meditators are extremely welcome.
We have occasional group visits to Aruna Ratanagiri - Harnham Buddhist Monastery in Northumberland, UK.
For information on practice days visit the website.
---
Sheychen-ling monastery
Address: 67, Telmana str., Olginka vil., Volnovaha distr., Donetsk reg.,
Tradition: Vajrayana
Affiliation: Ningma
Phone: +3050 5124816
E-mail: choidje@ukr.net
Website: http://www.ningma.org.ua
Find on:


Teacher: Dorje Jambo
Notes and Events:

Buddhist monastery Sheychen-ling was consecrated in 1993, and it was officially registered as the first Buddhist monastery in Ukraine (certificate of state registration 18 dated March 19, 2003) in 2003. The monastery is situated in 50 km to the south of Donetsk, in p. Olginka of Volnovakha district, covers an area of 1 hectare.

Regular meditation, retreats have been being held since first year of the monastery existing. All comers may participate to them. Sheychen-ling monastery is also a permanent center of traditional medicine, where Tibetan and Chinese medicine drugs are made. Thousands of patients were healed with the help of these drugs since its inception. Sheychen-ling monastery should be a centre of Holy Dharma spreading in Ukraine in the future.
---
Shuuriya Zen Sitting Group
Address: Grove Road,Rayleigh, Essex. SS6 8YF. Rayleigh Essex SS68YF
Tradition: Mahayana, all are welcome
Affiliation: Zen
Phone: 07527 656792
E-mail: daneko@sky.com
Website: www.shuuriya.co.uk
Find on:


Main Contact: Daniel Croucher Email (Phone: 07527 656792)
Notes and Events:
A small zen sitting group for absolute begginers and experienced sitters. Please contact me directly or visit the website for up to date information.
---
Sitting in the Middle
Address: 172 Merrivale Road Bearwood Birmingham B66 4EA
Tradition: Non-Sectarian
Affiliation: Gaia House
Phone: 0121 420 3268
E-mail: anantacitta@tiscali.co.uk
Website: http://www.sittinginthemiddle.org/
Find on:


Main Contact: Anantacitta Tunnell (Phone: 07794203539)
Buddhist meditation in Harborne on request: Anantacitta Tunnell Email (Phone: 0121 472 3712)
Notes and Events:
We are a small friendly group of meditation practitioners. We are a non-sectarian Secular Buddhist Group open to all who share our values. For more information on Secular Buddhism please click here.
---
First Previous 102 103 104 105 106 107 108 109 110 111 112 113 114 115 116 Next