Europe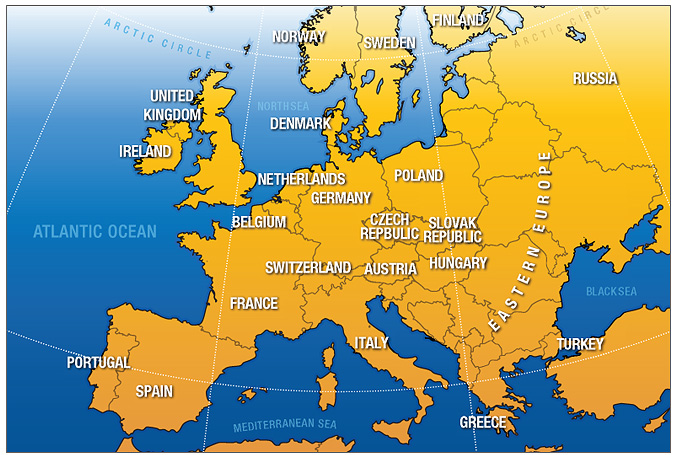 There were 2866 results matching your query.
First Previous 96 97 98 99 100 101 102 103 104 105 106 107 108 109 110 111 112 113 114 Next Last
Hampshire Buddhist Society
Address: Hampshire
Tradition: Non-Sectarian
Website: http://www.hampshirebuddhistsociety.org.uk
Find on:


Notes and Events:
The Hampshire Buddhist Society was founded in 1966 as a local affiliate of the Buddhist Society, founded in 1924. It now consists of two groups that meet in Southampton, offering two of the traditional forms of Buddhism, both rooted in the Buddha's ancient teachings.

---
Harrogate Zen Group
Address: 46 St Clements Road Harrogate HG2 8LX
Tradition: Mahayana
Affiliation: Zen River Buddhist Training Temple, Uithuizen, NL
Phone: 01423884000
E-mail: hilaryandstephen@googlemail.com
Find on:


Notes and Events:
Weekly meditation group within the Soto Zen tradition open to people of all faiths or none.
---
Harrow Zazenkai
Address: Sittings are at Flat 3, 4 Stuart Avenue, South Harrow, Middlesex UK HA2 9BB Middlesex
Tradition: Mahayana
Affiliation: White Wind Zen community
Phone: 020 8422 9757
E-mail: franktettsu@onetel.com
Website: http://www.wwzc.org/book/centres
Find on:


Contact: Frank Tettsu Woods
Spiritual Director: Ven. Anzan Hoshin roshi
Notes and Events:
The main activity at Harrow Zazenkai is sitting - zazen. And in this context we unfold the forms of chanting, listening to teisho tapes by Anzan Hoshin roshi, Daruma-kata Aiki - a movement practice - and oryoki. Practice interviews are regularly available with practice advisors at Dainen-ji by telephone and email. We also have the opportunity for face to face interviews with visiting practice advisors when we hold Introduction to Zen Workshops. Formal students travel regularly to Dainen-ji and this helps keep the practice environment fresh.
In addition to our daily schedule, one-day sittings are held monthly. Other sitting times and instruction in sitting posture are available by appointment.
---
Hastings Buddhist Meditation Group
Address: 4 St Marys Terrace Hastings East Sussex TN34 3LS
Tradition: Non-Sectarian
Phone: 00441424460707
E-mail: p.eas7er@gmail.com
Find on:


Group Faciltator: Peter Easter Email (Phone: 01424460707)
Notes and Events:
Wednesday evenings (not weekly) at St Marys Terrace, Hastings. Silent meditation followed by a led discussion on an aspect of the Buddhas teaching, how to apply this in everyday life and the benefits of such application. There is no charge. Facilitated by an experienced practitioner of 25+ years standing and ordained in the Soto Zen tradition. Ring or email for further details.
---
Haus Tao Meditation Center
Address: Temple of the Sati-Zen-Sangha Wolfhalden AR 9427
Tradition: Mahayana, Sati-Zen-Sangha
Affiliation: Rinzai-Zen
E-mail: info@haustao.ch
Website: http://www.haustao.ch
Find on:


Dharma teacher: Beatrice Knechtle Email
Main Contact: Dagmar Jauernig Email
Teacher: Ven. Marcel Geisser
Spiritual Director: Ven. Marcel Geisser Email
Notes and Events:
Since 1983, Marcel Geisser has led Zen and vipashyana courses in Switzerland, Germany, Austria and India and gives international lectures and seminars. In 1986 he founded the meditation center House Tao, which he continues to head today. In 1994 he was designated as Dharmachãrya by Thich Nhât Hanh.

Marcel Geisser is actively involved in Interreligious und Inter-Buddhist dialogue, e.g. within the framework of the European Buddhist Union (EBU), as a leading member of the Swiss Buddhist Union (SBU), at international Buddhist conferences and at interreligious events.
---
Hazy Moon Zen Sangha - North London
Tradition: Mahayana, Non-Sectarian
Affiliation: White Plum Soto and Rinzai
Phone: 0781 7382910
E-mail: hazymoon@onetel.com
Website: http://www.manubazzano.com
Main Contact: Manu Email (Phone: 0781 7382910)
Teacher: Manu Bazzano
Notes and Events:
We sit every Thursday from 7pm to 9pm and on the last Saturday of each month from 10am to 4pm. Atmoshpere is informal and friendly. We practice zazen, open discussion and reading from Dharma texts. On Saturdays a vegetarian lunch is provided.
---
Hereford Drop-in Class - Janchub Ling
Address: 21 King Street (Friends Meeting House) Hereford Herefordshire HR4 9BX
Tradition: Vajrayana
Affiliation: New Kadampa Buddhist Tradition
Website: http://www.meditatejlc.org/hereford.html
Find on:


Teacher: Mandy Nicol
Notes and Events:
Meditations in the Buddhist tradition for everyone.
Classes consist of guided meditations and advice on how to use meditation to find calm in our busy daily lives.
Dates: Classes run throughout the year, usually with breaks for the school holidays. See 'upcoming classes' on website for current dates.
Thursday Evenings, 7:30pm - 9pm, with Kadampa teacher Mandy Nicol.
---
Hermitage of the Awakened Heart
Address: Ynys Graianog, Ynys, Criccieth, Gwynedd Wales, U.K. Criccieth Wales LL52 0NT
Tradition: Vajrayana, Tibetan, Kagyu/Nyingma
Affiliation: Awakened Heart Sangha
Phone: 01766 530 839
E-mail: hermitage@ahs.org.uk
Website: http://www.ahs.org.uk/
Find on:


Spiritual Director: Lama Shenpen Hookham Email (Phone: 01766 530 839)
Contact: Tara Email (Phone: 01766 530 839)
Main Contact: Dashu Email (Phone: 01766 530 839)
Notes and Events:
We run monthly open meditation days on or around the full moon, daily meditation sessions morning and evening.
We are available for group and solitary retreats for practitioners. Usually these are for students of Lama Shenpen Hookham, however, practitioners are welcome to stay by appointment.
Please contact us for more information.
---
Ho Sen dojo
Address: Sint-Rochusstraat 27 Antwerpen Antwerpen 2000
Tradition: Mahayana, Roland Yuno Rech
Affiliation: Belgische Zen Vereniging
Phone: 03 231 34 97
E-mail: info@zenantwerpen.be
Website: http://www.zenantwerpen.be
Find on:


Notes and Events:
De Antwerpse zendojo Ho Sen ('Bron van het Onderricht') werd eind de jaren 1980 opgericht door de zen-non Mia Casteleyn, naaste leerlinge van Meester Yuno Rech, om gelegenheid en plaats te bieden om zazen (zittende zen) te beoefenen. Nu telt de dojo een vijftigtal mensen en kan er vijf keer per week zazen beoefend worden. Wij zetten ons ook actief in bij de organisatie van sesshins (zazen-stages), samen met de andere Belgische dojo's.
Vandaag wordt het onderricht in de dojo verzorgd door Luc De Winter en Ann Beerlandt.
Naast de begeleiding van zazen bestaat het onderricht ook uit regelmatige dharma-workshops, zen-naaiworkshops, vertaalprojecten, lezingen, zazendagen, enzovoort…
De zendojo Ho Sen is lid van de Association Zen Internationale (AZI), opgericht door Meester Taisen Deshimaru, de Belgische Zen Vereniging (BZV), die verschillende dojo's in België verenigt. De leraren van Ho Sen zijn verbonden aan de Association Bouddhiste Zen d'Europe (ABZE) van meester Roland Yuno Rech.
---
Hospice de Liefde
Address: mathenesserlaan 311 b2 Rotterdam 3021HL
Tradition: Mahayana, Bu
Phone: 0031681 882890
E-mail: hospicedeliefde@gmail.com
Website: http://www.facebook.com/hospicedeliefde
Find on:


Spiritual Director: Ernst Kleisterlee Email (Phone: 0031 681882890)
Notes and Events:
Hospice de liefde is a volunteer organization in the Netherlands. About fifty trained volunteers visit terminally ill and dying people at home, in hospitals, hospices and in institutions for the elderly. Our work is Mahayana Buddhist inspired, but we work with and for people from all creeds of life. Currently we are raising funds to establish our own home for the dying, which will be established in Rotterdam, the Netherlands.

---
House Tao
Address: Wolfhalden Appenzell Ausser-Rhoden 9427
Tradition: Rinzai Zen
Affiliation: Sati-Zen-Sangha
E-mail: info@haustao.ch
Website: http://www.haustao.ch
Find on:


Main Contact: Dagmar Jauernig Email
Teacher: Geisser Marcel
Spiritual Director: Geisser Marcel Email
Notes and Events:
Meditation Center of the Sati-Zen-Sangha
Haus Tao is a Buddhist meditation retreat and study center of the Sati-Zen-Sangha.

Founded in 1986 by Dharmacharya Marcel Geisser, the center is situated in the northeast of Switzerland, 1½ hours from Zurich, close to the junction of the German and Austrian borders.

Haus Tao is open throughout the year, offering a basic meditation and training schedule. The quiet and serenity of the house amid the natural beauty of the surrounding valley lend it a unique quality and spiritual atmosphere, including the joy of meditating to the sounds of the nearby brook and plentiful bird life.

The house can accommodate up to 20 persons under the auspices of residential Dharma teacher Marcel Geisser. The schedule offers several retreats per year as well as a three-year Buddhist study and practice program offering participants the opportunity to integrate knowledge and personal growth.
---
Institut Kadam Tcheuling Royan
Address: 7 rue Robert Chamboulan Résidence Les Brousses – n°101 Royan 17200
Tradition: Vajrayana, Gueloukpa
Affiliation: http://gandenling.free.fr/fr/index.html
Phone: 33666555310
E-mail: kadamtcheulingroyan@gmail.cpm
Website: http://www.ktlroyan.fr.gd
Find on:


Teacher: Catherine NEBOUT
Spiritual Director: Dagpo Rimpoche
Notes and Events:
Association bouddhiste d obédience guéloukpa, fondée par le Vénérable Dagpo Rimpotché, pour étudier, réfléchir et méditer les Enseignements du Bouddha Shakyamouni, en partenariat avec l association à but humanitaire Entraide Franco Tibétaine qui oeuvre en direction des réfugiés tibétains en Inde (aide aux personnes et sauvegarde de leur culture)
réunions le jeudi, de 18h15 à 20h15

La Maison des Associations
61 bis rue Paul Doumer
17200 Royan
---
International Buddhist Donation Fund
Address: Slezska 140 130 00 Prague 3 Praha (Prague)
Tradition: Theravada
Phone: +420 608 917 772
E-mail: mbnf@seznam.cz
Website: http://www.mbnf.net
Find on:


Czech Buddhist monks and nuns: Ven. Dhammadipa Thera, Ven. Gavesako, Ven Suneetha, Ven. Vineetha, Ven. Visuddhi
Czech meditation teachers: Dr. Veronika Nevolova, Dr. Karel Hajek, Daniel Kaucky, Slavek Keprt, Michal Horak
Teacher: Ven. Pemasiri Thera
Main Contact: Pavel Kovarik Email
Notes and Events:
The IBDF supports the development of the Buddha Dhamma in the Czech Republic and abroad. This includes support to Buddhist monks & nuns, support to local Buddhist groups and individuals, organisation of retreats and lectures, educational and publication activities and the support of establishment of a Buddhist monastery in the Czech Republic.

---
International Buddhist Foundation
Address: 1227 Les Acacias, Quai des Vernets 1 Quai des Les Acacias Geneve 1227
Tradition: Theravada
Affiliation: NGO of the United Nations
Find on:


Head Geneva Buddhist Vihara and President IBF: Ven. Halyale Wimalarathana Thero Email (Phone: 022 3010859)
Main Contact: Ven. Halyale Wimalarathana Thero Email (Phone: 022 3010859)
Spiritual Director: Ven. Walpola Kalyanatissa Thero Email (Phone: 07921234699)
Notes and Events:
Aims and Objectives
Founder Members of the IBF proclaimed that the aims and objectives of the Foundation are to: a) contribute to the promotion of lasting peace through the teachings of the Lord Buddha (the Dhamma); b) promote the practice of the Buddhist way of life, which is compatible with the universal norms of moral and social ethics among the world community; c) encourage studies and discussions that will increase public awareness of the Buddhist philosophy in the promotion of universal peace and understanding and provide facilities for learning Buddhism; d) foster friendship and harmony with the Swiss and international communities; e) provide opportunities for meditation leading to awareness and mental discipline; f) mobilise resources and provide humanitarian assistance; g) maintain dialogue with other world religions.
Geneva Buddhist Vihara
As provided for in the Constitution, the IBF established the Geneva Buddhist Vihara at the Seat of the Foundation in Geneva on 08 March 1992 and it has continued to invite Resident Monks to give effect to achieving the aims and objectives of the Foundation.
The Vihara is the place of worship, according to Buddhist tradition and learned monks residing at the venue conduct routine programmes of services to assist the lay devotees in promoting the Dhamma way of life.
---
Istituto Lama Tzong Khapa
Address: Via Poggiberna 15 Pomaia (Pisa) Toscana 56040
Tradition: Vajrayana, Gelug
Affiliation: FPMT
Phone: (+39) 050 685654
Fax: (+39) 050 685695
E-mail: iltk@iltk.it
Website: http://www.iltk.it
Find on:


Main Contact: Director Filippo Scianna Email (Phone: (+39) 050 685654)
Spiritual Director: Lama Thubten Zopa Rinpoche
Spiritual Program/Education Coordinator: Ven. Constance Miller Email (Phone: (+39) 050 685009)
Teacher: Geshe Jampa Gyatso
Notes and Events:
Istituto Lama Tzong Khapa offers Buddhist study programs of various levels: the beginner-level FPMT Discovering Buddhism in Italian, the intermediate-level FPMT Basic Program as both a residential program in English and Italian and a correspondence course in Italian, and the advanced six-year FPMT Masters Program as both a residential and correspondence course in English and Italian.
In addition, it offers regular weekend Dharma courses as well as longer courses and retreats based on both the sutra and tantra teachings.
---
Ivolginsky Datsan
Address: East Siberia
Tradition: Vajrayana, Tibetan Buddhism
Website: http://www.sacred-destinations.com/russia/ivolginsky-datsan-buddhist-temple.htm
Find on:


Notes and Events:
Ivolginsky Datsan, located in East Siberia near Lake Baikal, is the most important Buddhist monastery in Russia. It is also home to a phenomenon that continues to intrigue scientists and attract believers by the thousands — the preserved body of the Khambo Lama, who died in 1927 and is still sitting upright in the lotus position.
---
Jamyang Buddhist Centre Leeds
Address: 31 St Pauls Street Leeds LS1 2GJ
Tradition: Vajrayana, Tibetan, Gelugpa
Affiliation: FPMT
Phone: 07866 760460
E-mail: smile@jamyangleeds.co.uk
Website: http://www.jamyangleeds.co.uk
Find on:


Main Contact: Wendy Ridley Email (Phone: 07866 760460)
Teacher: Ven Mary Reavey
Spiritual Director: Lama Zopa Rinpoche
Notes and Events:
Jamyang Buddhist Centre Leeds was founded in 1996 under the spiritual direction of Lama Zopa Rinpoche. As a non-residential centre run by volunteers, our aim is to provide a peaceful place for meditation and a community of support for the study and practice of Tibetan Buddhism. We honour the work of His Holiness the Dalai Lama and are affiliated to the Foundation for the Preservation of the Mahayana Tradition (FPMT) which is part of the Gelugpa tradition of Tibetan Buddhism.
We regularly host Geshe Tashi Tsering, the resident teacher at Jamyang Buddhist Centre in London, and other highly respected teachers - both lay and ordained - from the FPMT network. As a registered charity, our aim is to make meditation and Buddhist teachings available to anyone who requests them.
In a typical week our programme includes:

Monday 18:30-19:30 Meditation for Beginners
Tuesday 18:30-19:30 Chanting Meditation/Puja
Thursday 12:30-13:00 Lunchtime Meditation 18:30-20:00 Discovering Buddhism
Sat & Sun Varied programme.
---
Jamyang Coventry
Address: c/o The Koco Building The Arches Spon End (Mail Address Only) Coventry Warwickshire CV1 3JQ
Tradition: Vajrayana, Tibetan
Affiliation: FPMT, Jamyang Buddhist Centre London
E-mail: coventry-buddhists@hotmail.co.uk
Website: www.coventry-buddhists.com
Find on:


Tutor: Ven. Lobsang Dawa Email
Main Contact: Ven. Lobsang Dawa Email
Teacher: Geshe Tashi Tsering
Spiritual Director: Lama Zopa Rinpoche
Notes and Events:
Classes in Buddhism and Meditation are held on Monday nights during term time. Additional Saturday Morning classes are also planned. For times and dates, please look up the website, or Email us.
---
Jamyang Study Group
Address: Liverpool Liverpool
Tradition: Mahayana, Vajrayana, Tibetan, Gelugpa
Affiliation: The FPMT
E-mail: contact@jamyangliverpool.com
Website: http://www.jamyangliverpool.com
Find on:


Main Contact: Mary Currell Email (Phone: 07789 327254)
Spiritual Director: Lama Zopa Rinpoche
Notes and Events:
Learn how to meditate and study Buddhism in the city centre of Liverpool. We meet weekly on a Monday evening 6.30pm to 8.30pm and have regular Sangha teachers.

Please look on website to find forthcoming events.
---
Je Tsongkhapa Kadampa Buddhistsenter
Address: Kongens gate 2, 6th floor. Oslo 0158
Tradition: Vajrayana, Kadampa Lineage
Affiliation: New Kadampa Tradition - International Kadampa Buddhist Union
Phone: (+47) 45 05 19 28
E-mail: info@meditasjonioslo.no
Website: http://www.meditasjonioslo.no
Find on:


Teacher: Kelsang Tubchen
Main Contact: Kelsang Jangdom
Spiritual Director: Geshe Kelsang Gyatso
Notes and Events:

Je Tsongkhapa Kadampa Buddhistsenter offers weekly evening courses, study programs, chanted prayers, day courses, and retreats in meditation and Buddhist philosophy in Oslo. The classes are open to everyone, and no previous experience or knowledge is necessary. Activities take place throughout the year.

For further information, please visit our main website:
---
Jhāna retreat_Originary Theravada Buddhism
Address: via poggiaccio 19 dozza Emilia-Romagna 40060
Tradition: Theravada, Pa Auk Sayadaw
Phone: 3339971990
E-mail: andrea@jhanaretreat.com
Website: http://www.jhanaretreat.com
Find on:


Teacher: Pa Auk Saydaw
Main Contact: Andrea Serafino Email (Phone: 3339971990)
Spiritual Director: Tina Rasmussen & Stephen Snyder
Notes and Events:
We follow the original teachings of the Buddha spread by Tina Rasmussen and Stephen Snyder according to Pa Auk Sayadaw tradition; we maintain a scientific, empiric, non ritualistic or sectarian view.
---
Jikoji,Centrum voor Shin-Boeddhisme
Address: Pretoriastraat 68 Antwerpen Antwerpen B-2600
Tradition: Mahayana, Pure Land, Jodo Shinshu
Affiliation: Shinran Shonin, Nishi Hongwanji
Phone: +32(0)475 62 78 36
E-mail: info@jikoji.com
Website: http://www.jikoji.com
Find on:


Teacher: Fons Martens
Spiritual Director: Fons Martens
Notes and Events:
Weekly Services Tuesdays 1930h
Courses
Quarterly EKO
---
Kadam Chöling Holland
Address: Postbus 75765 1070 AT Amsterdam Noord-Holland
Tradition: Vajrayana, Gelugpa
E-mail: info@kadamcholing.nl
Website: http://www.kadamcholing.nl
Find on:


Teacher: Dagpo Lama Rinpoche
Notes and Events:
Kadam Chöling was founded in 1992 by Dagpo Lama Rinpoche on request of his dutch students. It's name means 'Place where the Dharma of the old and new Kadam tradition are held and developed'. Kadam Chöling invites Dagpo Lama Rinpoche to come to the Netherlands for teachings. He usually visits the Netherlands twice a year, once for a retreat and once for public teachings.
Besides these activities, Kadam Chöling organises study weekends, study groups, publishes books and transcipts and invites other teachers to visit the Netherlands and give teachings and inititations.
The founding master, Dagpo Rinpoche Losang Jamphel Jhampa Gyamtshog, born in 1931 in Southeast Tibet, was recognised by H.H. the 13th Dalaï Lama as a tulku or reincarnated lama. Head of several monastic communities in Tibet and doctor of Buddhist philosophy, he taught Tibetan language and civilisation for 30 years at the School of Oriental Studies in Paris. Invited all over the world, he gives lectures in France, Italy, Germany, Holland, Switzerland, Belgium, India, Malaysia, Indonesia, Thailand and Singapore
---
Kadampa Meditation Centre Manchester
Address: 76 High Lane, Chorlton, Manchester M21 9XF Manchester Manchester M21 9XF
Tradition: Vajrayana, New Kadampa Tradition
Phone: (0161) 861-7012
E-mail: info@kmcmanchester.org
Website: http://www.kmcmanchester.org
Find on:


Spiritual Director: Venerable Geshe Kelsang Gyatso
Teacher: Gen Kelsang Lhachog
Main Contact: Kelsang Phachog Email (Phone: 0161 861 7012)
Notes and Events:
Kadampa Meditation Centre Manchester (KMC Manchester) is a modern Buddhist meditation centre serving Manchester and the surrounding region. We offer meditations and talks that everyone is welcome to attend and that provide lasting solutions to our daily problems through integrating Buddha's teachings into our daily lives.
Mondays 8 - 9pm, Tuesday or Thursday 7.30 - 9pm, Friday 11am - 12pm
We also run day time classes, classes for children, weekend workshops and have a vegetarian / vegan World Peace Cafe open Thursday - Sunday each week.
For more details see www.kmcmanchester.org
---
Kadampa Meditationszentrum Deutschland
Address: Sommerswalde 8 Oberkrämer Berlin 16727
Tradition: Vajrayana, Neue Kadampa Tradition (NKT)
Phone: 033055-220533
E-mail: mail@meditieren-lernen.de
Website: http://www.nkt-kmc-germany.org/de
Find on:


Spiritual Director: Geshe Kelsang Gyatso
Notes and Events:
Das Kadampa Meditationszentrum Deutschland (KMCD) liegt nördlich von Berlin und ist in Schloss Sommerswalde bei Oranienburg zuhause.
Kadampa-Buddhismus ist eine Schule des Buddhismus, die auf die buddhistischen Meister Atisha udn Je Tsongkhapa zurückgeht und die vom Ehrwürdigen Geshe Kelsang Gyatso in den Westen gebracht wurde.
Die Neue Kadampa-Traidition - International Kadampa Buddhist Union (NKT-IKBU) ist der internationale Verband der Studien- udn Meditationszentren des Kadampa-Buddhismus. Die NKT-IKBU ist eine völlig unabhängige buddhistische Tradition ohne jegliche politische Zugehörigkeit und hat den alleinigen Zweck, den buddhistischen Glauben zu fördern.
Das KMC D bietet verschiedene Studienprogramme, Tageskurse, Retreats und Meditationen an. Jeder ist herzlich willkommen!

---
First Previous 96 97 98 99 100 101 102 103 104 105 106 107 108 109 110 111 112 113 114 Next Last