Europe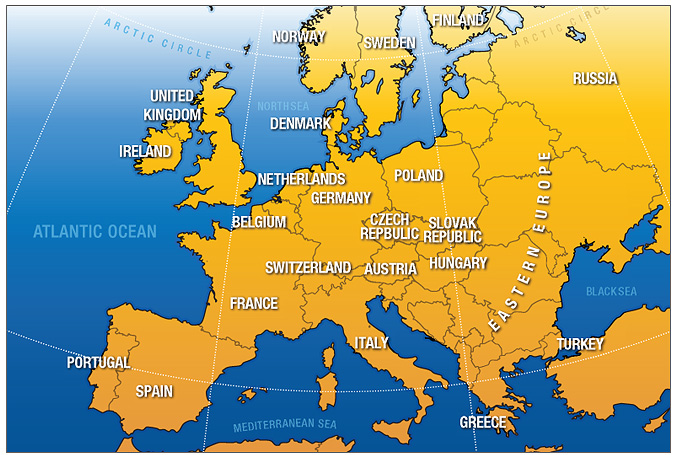 There were 2889 results matching your query.
First Previous 96 97 98 99 100 101 102 103 104 105 106 107 108 109 110 111 112 113 114 Next Last
Garchen Chöding Zentrum
Address: Sturzg. 44 Vienna Wien 1150
Tradition: Vajrayana, Drikung Kagyü
Affiliation: Garchen Centres International
Phone: +4368181842139
E-mail: office@garchen.at
Website: http://www.garchen.at
Find on:


Teacher: Drubpön Tsering Rinpoche
Spiritual Director: H.E. Garchen Triptrül Rinpoche
Main Contact: Helena Krivan Email
Notes and Events:
Laufende Praxis: http://www.samaya.at/l1/Praxisabende.html

Unsere Lehrer: http://www.samaya.at/l1/Lehrer.html

Über uns: http://www.samaya.at/l1/Ueber_uns.html

---
German Palyul Centre
Address: Am Muehlenberg 1 Zuesch Rheinland-Pfalz 54422
Tradition: Vajrayana, Palyul / Nyingma
Phone: 0049 6503 981968
E-mail: palyul@gmx.de
Website: http://www.palyul.de
Find on:


Main Contact: Manuela Martin - Dragiev Email (Phone: 0049 151 57719832)
Teacher: Khenpo Pema Choepel Rinpoche
Spiritual Director: Penor Rinpoche
Notes and Events:
We are the German Centre of H.H. Pema Norbu Rinpoche, which is under the leadership of Khenpo Pema Choepel Rinpoche who comes regulary to give teachings. Other teachers are also conducting meditation retreats.
Our teachers organize Palyul Namcho Dzogchen Retreat every year in the summer.
More informations are available at the website.
---
Glasgow Theravada Buddhist Group
Address: 165 Hill Street, Glasgow, G3 6UQ Harnham Buddhist Monastery Scotland
Tradition: Theravada
Affiliation: Aruna Ratanagiri,
Phone: 0141 564 5994
Find on:


Contact: Paul Hansen
Notes and Events:
Meetings take place usually on the first Friday of every month except during winter retreat.
---
Gloucester Buddhist Centre
Address: 29 Southgate Street Gloucester Gloucester GL1 1TP
Tradition: Mahayana, Shingon
Phone: 01452-527566
Website: https://www.facebook.com/Gloucester-meditation-Centre-and-Buddhist-temple-206135766419014/
Find on:


Notes and Events:
We want to spread the non-religious life-changing tools of Buddhism.
We aim to provide education about Buddhism.
To be a focal-point for like-minded people
To encourage multi-cultural awareness.
Run courses, treatments and workshops to improve your life.
To support the local community.
---
Gomde Lindholme Hall
Address: Lindholme Island, Hatfield Woodhouse, Doncaster,Yorkshire UK, DN7 6DT Doncaster Yorkshire DN7 6DT
Tradition: Vajrayana, Chokling Tersar - Chokyi Nyima Rinpoche
Phone: +44 (0)1302 842503
Fax: +44 (0)7880 705440
E-mail: national@gomde.org.uk
Website: http://www.gomde.org.uk
Find on:


Notes and Events:
International Centre for the Study & Practice of Tibetan Buddhism

We have a new centre established under the guidance of Chokyi Nyima Rinpoche to help others understand more about Buddhism.

Our aim is to celebrate the teachings of the Buddha and other realised masters of Vajrayana Buddhism. We would like everyone, wherever they are, to feel included in this project so come and visit us.

Regular Meditation Groups: Tuesday evenings 7-9pm.

All are Welcome (please call 01302 842503 for bookings)

---
Groupe de méditation Shambhala de Lyon
Address: Espace Benoist Mary 25, rue des Fossés de Trion LYON Rhône 69005
Tradition: Vajrayana, Kagyü and Nyingma Lineage
E-mail: lyon@shambhala.fr
Website: http://lyon.shambhala.fr
Find on:


Founder: Vidyadhara Chogyam Trungpa Rinpotche
Main Contact: Colette LENOIR Email (Phone: 04 78 25 18 67 )
Spiritual Director: Sakyong Mipham Rinpoche
Notes and Events:
Le Groupe Shambhala de Lyon propose une soirée hebdomadaire de pratique et d\\\'enseignements, ainsi qu\\\'une journée de pratique (nyinthün) une fois par mois. L\\\'ensemble de ces activités sont ouvertes à tous, débutants y compris.
---
Groupe de Méditation Zen De Marseille
Address: Résidence Château Sec. Club la Passerelle -10 Traverse de La Gaye - 13009 MARSEILLE 13009
Tradition: Non-Sectarian, Zen Sôtô Uchiyama Lineage
Phone: 336 71 74 91 86
E-mail: kswyrn@aol.com
Website: http://zenuchiyama.unblog.fr/
Find on:


Notes and Events:
Schedule : Every Monday : 6:15 p.m. - 8:00 p.m.
spirit of the teaching :
Zen Meditation or Zazen consists in the practice of a quiet sitting. Thanks to an every-moment-let-go, the mental images which veil the true nature of ones inner being, fade and make way for the very essence of Reality. Stemming from Chinese, then Japanese Buddhism, Zazen does not purport to a philosophical, religious, mystical or ethical system. It is a path for awakening oneself to ones core-reality. The method transmitted here belongs to the Sôtô, which is one of the two main branches of Zen, as taught by Master Kôsho Uchiyama who wanted to cleanse the practice from all ritualistic or religious superfluity. He emphasised the fundamental importance and correctness of the meditative posture.
---
Groupe Zen La Hulpe
Address: 25, Avenue Aviateur de Caters La Hulpe Brabant Wallon 1310
Tradition: Mahayana, Taiun JP Faure
Affiliation: Kanshoji
Phone: +32(0)479/992.654
E-mail: groupe.zen.lahulpe@gmail.com
Find on:


Main Contact: Ryûgen JF Vercauteren Email (Phone: +32(0)479/992.654)
Teacher: Ryûgen JF Vercauteren
Spiritual Director: Taiun JP Faure Email (Phone: +33553520635)
Notes and Events:
Soto zen buddhism. Referent is Taiun JP Faure
---
Grupo Budista Shin de Sevilla
Tradition: Mahayana, Budismo Shin
Affiliation: North American Shin Association (NASBA)
Phone: 693461730
E-mail: budismosevilla@yahoo.es
Website: http://buddhistfaith.tripod.com/sevilla/
Main Contact: Victor G.
Notes and Events:
Nos dedicamos a las enseñanzas del Buda histórico y del reformador religioso del siglo 13, Shinran Shonin, el fundador de budismo Shin o Jodo Shinshu. Además, la tradición iconoclasta y meditativa de Soto Zen nos inspiramos, como un medio eficaz de cultivar mejor un corazón tranquilo y lúcido para oír la luz espiritual dentro de nosotros. También estamos abiertos a todas las tradiciones budistas y a la totalidad de la espiritualidad y de la sabiduría del mundo.


---
Grupo Vipassana
Address: La Peña / Los Majales Tarifa Cádiz 11380
Tradition: Theravada, Thai Forest, Goenka, Joseph Goldstein
Phone: +34625662375
E-mail: vipassanaentarifa@gmail.com
Website: http://www.vipassanaentarifa.supersitio.net/
Find on:


Main Contact: José Manuel Pérez Email (Phone: +34625662375)
Notes and Events:
Somos un grupo muy reciente de meditación Vipassana. Nos encontramos todos los jueves a las 20:00 horas en una casa particular a unos 8 kms de Tarifa, para practicar Metta, meditación Vipassana y escuchar charlas mp3 de diferentes profesores/maestros/lamas budistas.
http://www.vipassanaentarifa.supersitio.net/
---
Hamburg Zen Group
Address: TYIAO-Zentrum Hamburg, Arnoldstrasse 77, 22763 Hamburg-Ottensee Hamburg
Tradition: Mahayana, Kwan Um School of Zen (Korean)
Phone: (0) 40-72545986
E-mail: hamburg@kwanumzen.de
Find on:


Founding Teacher: Zen Master Seung Sah
Guiding Teacher: Roland Wöhrle-Chon JDPSN (Mukyong JDPSN)
Notes and Events:
TYIAO-Zentrum Hamburg, Arnoldstrasse 77, 22763 Hamburg-Ottensee
new practice location as of 2012
---
Hampshire Buddhist Society
Address: Hampshire
Tradition: Non-Sectarian
Website: http://www.hampshirebuddhistsociety.org.uk
Find on:


Notes and Events:
The Hampshire Buddhist Society was founded in 1966 as a local affiliate of the Buddhist Society, founded in 1924. It now consists of two groups that meet in Southampton, offering two of the traditional forms of Buddhism, both rooted in the Buddha's ancient teachings.

---
Harrogate Zen Group
Address: 46 St Clements Road Harrogate HG2 8LX
Tradition: Mahayana
Affiliation: Zen River Buddhist Training Temple, Uithuizen, NL
Phone: 01423884000
E-mail: hilaryandstephen@googlemail.com
Find on:


Notes and Events:
Weekly meditation group within the Soto Zen tradition open to people of all faiths or none.
---
Harrow Zazenkai
Address: Sittings are at Flat 3, 4 Stuart Avenue, South Harrow, Middlesex UK HA2 9BB Middlesex
Tradition: Mahayana
Affiliation: White Wind Zen community
Phone: 020 8422 9757
E-mail: franktettsu@onetel.com
Website: http://www.wwzc.org/book/centres
Find on:


Contact: Frank Tettsu Woods
Spiritual Director: Ven. Anzan Hoshin roshi
Notes and Events:
The main activity at Harrow Zazenkai is sitting - zazen. And in this context we unfold the forms of chanting, listening to teisho tapes by Anzan Hoshin roshi, Daruma-kata Aiki - a movement practice - and oryoki. Practice interviews are regularly available with practice advisors at Dainen-ji by telephone and email. We also have the opportunity for face to face interviews with visiting practice advisors when we hold Introduction to Zen Workshops. Formal students travel regularly to Dainen-ji and this helps keep the practice environment fresh.
In addition to our daily schedule, one-day sittings are held monthly. Other sitting times and instruction in sitting posture are available by appointment.
---
Hastings Buddhist Meditation Group
Address: 4 St Marys Terrace Hastings East Sussex TN34 3LS
Tradition: Non-Sectarian
Phone: 00441424460707
E-mail: p.eas7er@gmail.com
Find on:


Group Faciltator: Peter Easter Email (Phone: 01424460707)
Notes and Events:
Wednesday evenings (not weekly) at St Marys Terrace, Hastings. Silent meditation followed by a led discussion on an aspect of the Buddhas teaching, how to apply this in everyday life and the benefits of such application. There is no charge. Facilitated by an experienced practitioner of 25+ years standing and ordained in the Soto Zen tradition. Ring or email for further details.
---
Haus Tao Meditation Center
Address: Temple of the Sati-Zen-Sangha Wolfhalden AR 9427
Tradition: Mahayana, Sati-Zen-Sangha
Affiliation: Rinzai-Zen
E-mail: info@haustao.ch
Website: http://www.haustao.ch
Find on:


Dharma teacher: Beatrice Knechtle Email
Main Contact: Dagmar Jauernig Email
Teacher: Ven. Marcel Geisser
Spiritual Director: Ven. Marcel Geisser Email
Notes and Events:
Since 1983, Marcel Geisser has led Zen and vipashyana courses in Switzerland, Germany, Austria and India and gives international lectures and seminars. In 1986 he founded the meditation center House Tao, which he continues to head today. In 1994 he was designated as Dharmachãrya by Thich Nhât Hanh.

Marcel Geisser is actively involved in Interreligious und Inter-Buddhist dialogue, e.g. within the framework of the European Buddhist Union (EBU), as a leading member of the Swiss Buddhist Union (SBU), at international Buddhist conferences and at interreligious events.
---
Hazy Moon Zen Sangha - North London
Tradition: Mahayana, Non-Sectarian
Affiliation: White Plum Soto and Rinzai
Phone: 0781 7382910
E-mail: hazymoon@onetel.com
Website: http://www.manubazzano.com
Main Contact: Manu Email (Phone: 0781 7382910)
Teacher: Manu Bazzano
Notes and Events:
We sit every Thursday from 7pm to 9pm and on the last Saturday of each month from 10am to 4pm. Atmoshpere is informal and friendly. We practice zazen, open discussion and reading from Dharma texts. On Saturdays a vegetarian lunch is provided.
---
Heart of Liverpool Sangha
Address: Liverpool
Tradition: Mahayana, Plum Village tradition (Thich Nhat Hanh )
E-mail: mikelowe.coedcae@gmail.com
Website: https://www.facebook.com/heartofliverpool/
Find on:


Spiritual Director: Thich Nhat Hanh
Notes and Events:
The group meets close to the city centre, twice a month on Monday evenings, for practice in the tradition of Thich Nhat Hanh. More information on our facebook page.
---
Hereford Drop-in Class - Janchub Ling
Address: 21 King Street (Friends Meeting House) Hereford Herefordshire HR4 9BX
Tradition: Vajrayana
Affiliation: New Kadampa Buddhist Tradition
Website: http://www.meditatejlc.org/hereford.html
Find on:


Teacher: Mandy Nicol
Notes and Events:
Meditations in the Buddhist tradition for everyone.
Classes consist of guided meditations and advice on how to use meditation to find calm in our busy daily lives.
Dates: Classes run throughout the year, usually with breaks for the school holidays. See 'upcoming classes' on website for current dates.
Thursday Evenings, 7:30pm - 9pm, with Kadampa teacher Mandy Nicol.
---
Hermitage of the Awakened Heart
Address: Ynys Graianog, Ynys, Criccieth, Gwynedd Wales, U.K. Criccieth Wales LL52 0NT
Tradition: Vajrayana, Tibetan, Kagyu/Nyingma
Affiliation: Awakened Heart Sangha
Phone: 01766 530 839
E-mail: hermitage@ahs.org.uk
Website: http://www.ahs.org.uk/
Find on:


Spiritual Director: Lama Shenpen Hookham Email (Phone: 01766 530 839)
Contact: Tara Email (Phone: 01766 530 839)
Main Contact: Dashu Email (Phone: 01766 530 839)
Notes and Events:
We run monthly open meditation days on or around the full moon, daily meditation sessions morning and evening.
We are available for group and solitary retreats for practitioners. Usually these are for students of Lama Shenpen Hookham, however, practitioners are welcome to stay by appointment.
Please contact us for more information.
---
Ho Sen dojo
Address: Sint-Rochusstraat 27 Antwerpen Antwerpen 2000
Tradition: Mahayana, Roland Yuno Rech
Affiliation: Belgische Zen Vereniging
Phone: 03 231 34 97
E-mail: info@zenantwerpen.be
Website: http://www.zenantwerpen.be
Find on:


Notes and Events:
De Antwerpse zendojo Ho Sen ('Bron van het Onderricht') werd eind de jaren 1980 opgericht door de zen-non Mia Casteleyn, naaste leerlinge van Meester Yuno Rech, om gelegenheid en plaats te bieden om zazen (zittende zen) te beoefenen. Nu telt de dojo een vijftigtal mensen en kan er vijf keer per week zazen beoefend worden. Wij zetten ons ook actief in bij de organisatie van sesshins (zazen-stages), samen met de andere Belgische dojo's.
Vandaag wordt het onderricht in de dojo verzorgd door Luc De Winter en Ann Beerlandt.
Naast de begeleiding van zazen bestaat het onderricht ook uit regelmatige dharma-workshops, zen-naaiworkshops, vertaalprojecten, lezingen, zazendagen, enzovoort…
De zendojo Ho Sen is lid van de Association Zen Internationale (AZI), opgericht door Meester Taisen Deshimaru, de Belgische Zen Vereniging (BZV), die verschillende dojo's in België verenigt. De leraren van Ho Sen zijn verbonden aan de Association Bouddhiste Zen d'Europe (ABZE) van meester Roland Yuno Rech.
---
Hospice de Liefde
Address: mathenesserlaan 311 b2 Rotterdam 3021HL
Tradition: Mahayana, Bu
Phone: 0031681 882890
E-mail: hospicedeliefde@gmail.com
Website: http://www.facebook.com/hospicedeliefde
Find on:


Spiritual Director: Ernst Kleisterlee Email (Phone: 0031 681882890)
Notes and Events:
Hospice de liefde is a volunteer organization in the Netherlands. About fifty trained volunteers visit terminally ill and dying people at home, in hospitals, hospices and in institutions for the elderly. Our work is Mahayana Buddhist inspired, but we work with and for people from all creeds of life. Currently we are raising funds to establish our own home for the dying, which will be established in Rotterdam, the Netherlands.

---
House Tao
Address: Wolfhalden Appenzell Ausser-Rhoden 9427
Tradition: Rinzai Zen
Affiliation: Sati-Zen-Sangha
E-mail: info@haustao.ch
Website: http://www.haustao.ch
Find on:


Main Contact: Dagmar Jauernig Email
Teacher: Geisser Marcel
Spiritual Director: Geisser Marcel Email
Notes and Events:
Meditation Center of the Sati-Zen-Sangha
Haus Tao is a Buddhist meditation retreat and study center of the Sati-Zen-Sangha.

Founded in 1986 by Dharmacharya Marcel Geisser, the center is situated in the northeast of Switzerland, 1½ hours from Zurich, close to the junction of the German and Austrian borders.

Haus Tao is open throughout the year, offering a basic meditation and training schedule. The quiet and serenity of the house amid the natural beauty of the surrounding valley lend it a unique quality and spiritual atmosphere, including the joy of meditating to the sounds of the nearby brook and plentiful bird life.

The house can accommodate up to 20 persons under the auspices of residential Dharma teacher Marcel Geisser. The schedule offers several retreats per year as well as a three-year Buddhist study and practice program offering participants the opportunity to integrate knowledge and personal growth.
---
Institut Kadam Tcheuling Royan
Address: 7 rue Robert Chamboulan Résidence Les Brousses – n°101 Royan 17200
Tradition: Vajrayana, Gueloukpa
Affiliation: http://gandenling.free.fr/fr/index.html
Phone: 33666555310
E-mail: kadamtcheulingroyan@gmail.cpm
Website: http://www.ktlroyan.fr.gd
Find on:


Teacher: Catherine NEBOUT
Spiritual Director: Dagpo Rimpoche
Notes and Events:
Association bouddhiste d obédience guéloukpa, fondée par le Vénérable Dagpo Rimpotché, pour étudier, réfléchir et méditer les Enseignements du Bouddha Shakyamouni, en partenariat avec l association à but humanitaire Entraide Franco Tibétaine qui oeuvre en direction des réfugiés tibétains en Inde (aide aux personnes et sauvegarde de leur culture)
réunions le jeudi, de 18h15 à 20h15

La Maison des Associations
61 bis rue Paul Doumer
17200 Royan
---
International Buddhist Donation Fund
Address: Slezska 140 130 00 Prague 3 Praha (Prague)
Tradition: Theravada
Phone: +420 608 917 772
E-mail: mbnf@seznam.cz
Website: http://www.mbnf.net
Find on:


Czech Buddhist monks and nuns: Ven. Dhammadipa Thera, Ven. Gavesako, Ven Suneetha, Ven. Vineetha, Ven. Visuddhi
Czech meditation teachers: Dr. Veronika Nevolova, Dr. Karel Hajek, Daniel Kaucky, Slavek Keprt, Michal Horak
Teacher: Ven. Pemasiri Thera
Main Contact: Pavel Kovarik Email
Notes and Events:
The IBDF supports the development of the Buddha Dhamma in the Czech Republic and abroad. This includes support to Buddhist monks & nuns, support to local Buddhist groups and individuals, organisation of retreats and lectures, educational and publication activities and the support of establishment of a Buddhist monastery in the Czech Republic.

---
First Previous 96 97 98 99 100 101 102 103 104 105 106 107 108 109 110 111 112 113 114 Next Last