United States of America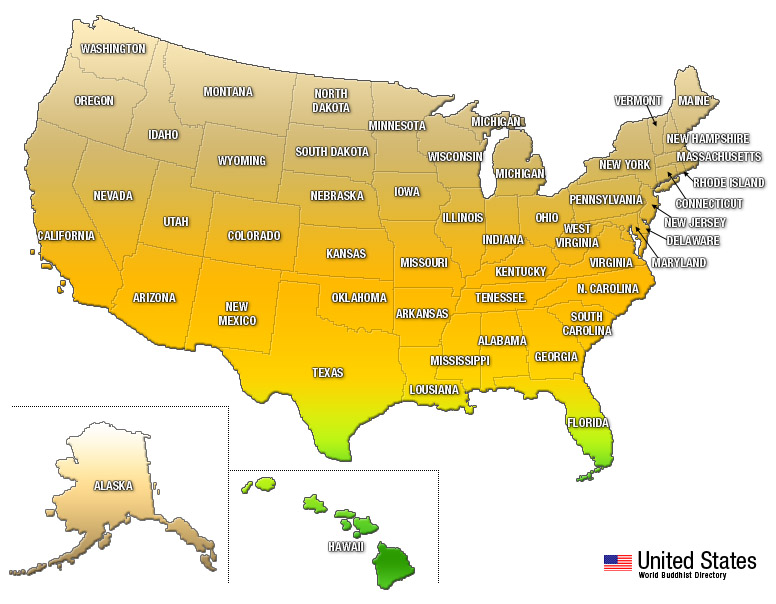 There were 2598 results matching your query.
First Previous 81 82 83 84 85 86 87 88 89 90 91 92 93 94 95 96 97 98 99 Next Last
Middle Land Chan Monastery
Address: 1173 San Bernardino Ave. CA 91767
Tradition: Mahayana, Zen (Chan) School, Linji, Meditation
Phone: 909-625-0187
Fax: 909-625-0189
E-mail: middleland@ctzen.org
Website: http://www.middleland.org
Find on:


Spiritual Director: Ven. Master Wei Chueh
Notes and Events:
We offer weekly free classes in the fundamentals of Zen Buddhism and meditation throughout the year. The classes and services are given both in English and in Chinese.
We sincerely invite everyone to join our meditation classes and all activities, to enjoy the peaceful atmosphere here, and to find the meaning of life through meditation practice and Dharma education.
All classes and programs are FREE of charge and open to the public.