Europe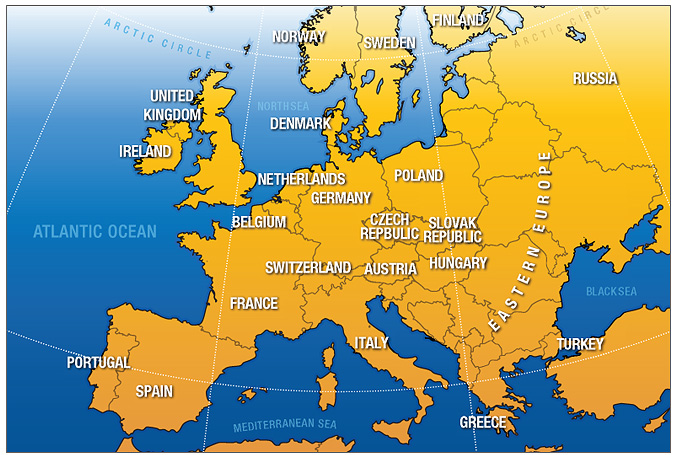 There were 2886 results matching your query.
First Previous 88 89 90 91 92 93 94 95 96 97 98 99 100 101 102 103 104 105 106 Next Last
Centre Silwa Tsel -Centre Culturel Bouddhique
Address: 15 chemin dupuis vert Cergy Val-d'Oise 95000
Tradition: Vajrayana, Tibetan
Phone: 0622254944
E-mail: ccb.cergy@gmail.com
Website: http://silwatsel.blogspot.fr/
Find on:


Spiritual Director: Ven Mogchok Rinpoche
Notes and Events:
Le CCB organise des méditations tous les mardis et mercredis de 19h30 à 20h30, des enseignements du Ven Mogchok Rinpoche une fois par mois.
---
City of Dharma - Omin Chö Kyi Drong Cher (Cité du Dharma)
Address: 300 rue de Mettet 5620 Florennes Florennes Namur 5620
Tradition: Vajrayana, Tibetan, Nyingma, Longchen Nyinthik
Affiliation: Patrul Rinpoche, Dzogchen Monastery
Phone: +32-71-68.84.40
Fax: +32-494-79.47.87
E-mail: dharmacity@dzogchencentre.org
Website: http://dharmacity.patrulrinpoche.net/
Find on:


Main Contact: Mathieu Samyn
Teacher: Patrul Rinpoche
Spiritual Director: Patrul Rinpoche
Notes and Events:
Dharma City is Patrul Rinpoches International Retreat Centre.
Conferences, courses, and retreats are organised.
In the future students will also be able to stay for personal retreats.
It an ancient vast court-yarded farmhouse located in Belgium.
---
3juveler
Address: Dron Tömpa Buddhist Center Erstagatan 28 Stockholm
Tradition: Non-Sectarian, Insight Meditation Soceity
Phone: 08 411 92 03
E-mail: 3juveler@gmail.com
Website: http://www.3juveler.org
Find on:


Notes and Events:
3jewels soceity for Buddha Dharma Sangha in Sweden

The purpose of 3jewels is to support each individual to develop a deep inner ground so that the fruits of our meditative practices also can flower into the world: In our relationships, parenting, work and all other areas of life.

---
Aberdeenshire & Banchory Sangha
Address: Banchory Scotland
Tradition: Mahayana, Vietnamese Zen
Affiliation: Order of Interbeing
Phone: 01330 825 274
E-mail: pmarkhope@hotmail.com
Website: http://interbeing.org.uk/groups/aberdeenshire-banchory-sangha/
Find on:


Spiritual Director: Thich Nhat Hanh
Notes and Events:
Part of the world-wide Community of Interbeing founded by Vietnamses Zen master Thich Nhat Hanh. Please contact Fiona or Mark (details above) for information about gatherings. Also, for more information about the wider Sangha in the UK, visit: www.interbeing.org.uk
---
ACES - Ayukusala Czech Sangha
Address: c/o Buddhist Fund Zelny trh 12 Brno, , CZ- Czechia Moravia 60200
Tradition: Theravada
Affiliation: Ayukusala Assama, Sri Lanka; Mahasi Sasana Yeiktha, Myanmar
Phone: +420 723330455
E-mail: dhamma@volny.cz
Website: http://www.volny.cz/dhamma/
Find on:


Teachers: Ven. Anuruddha Thera, Weduwa Aranya, Sri Lanka;
Spiritual Director: Ven. Dr. Kusalananda Thera; Ven. Dr. Rewatadhamma Thera
Contact: Dr. Jan Benda, webmaster ACES
Notes and Events:
(Rudolf Formanek, chairman Buddhist Fund) Ven. Satimant Thera, Tapovane Kandy, Sri Lanka; Ven. Dr. Sunanda Thera, Mahasi Center, Myanmar The Ayukusala Tradition has started in 1970s under the auspices of Ven. Nyanaponika Thera. There have been so far 15 ACES monks.The ACES is purely a monastic institution.
---
Achtsamkeit in Oldenburg e.V.
Address: 26121 Oldenburg, Devrientstr. 8
Tradition: Mahayana, Allgemeine, Zen (vietn.Rinzai)
Find on:


Spiritual Director: Thich Nhat Hanh
Contact: Manfred Folkers
Notes and Events:
The association "Mindfulness in Oldenburg" In 1995, after a visit by Thich Nhat Hanh. Er ist gemeinnützig, hat rund 60 Mitglieder und ist seit vielen Jahren in der Gruppenliste der Deutschen Buddhistischen Union (DBU) aufgeführt. He is charitable, has about 60 members and has been for many years in the group list of the German Buddhist Union (DBU) listed.
Unser Meditationskreis ist für alle Interessierte offen. Our meditation circle is open to all interested parties. Nach einer Sitz-Geh-Sitz-Meditation wird ein von den Teilnehmenden ausgesuchtes Thema behandelt. After a seat-go-seat meditation a chosen by the participants subject to be discussed. Grundlage sind oftmals buddhistische Texte und Praktiken. Basis are often Buddhist texts and practices. Aber auch über christliches Gedankengut (z. B. Desiderata) und gesellschaftliches Engagement wird gern diskutiert. But even on Christian thought (eg Desiderata) and community involvement is often discussed.
Wir treffen uns jeden Mittwoch um 19.30 Uhr im Umwelthaus Oldenburg (PFL Rückseite, Peterstr. 3, 26121 Oldenburg). We meet every Wednesday at 19.30 clock in the home environment Oldenburg (PFL back, Peterstr. 3, 26121 Oldenburg). Das Angebot ist kostenfrei. The offer is free of charge.
---
Acropolis DiamondWay Center
Address: Veikou Str. 8 Athens 11742
Tradition: Vajrayana, Karma Kagyu
Affiliation: DiamondWay Buddhism
Phone: +30 (210) 9238247
E-mail: Athens-Acropolis@diamondway-center.org
Website: http://www.buddhism-athens.org
Find on:


Teacher: Lama Ole Nydahl
Spiritual Director: H.H the 17th Karmapa Trinlay Thaye Dorje
Notes and Events:
Wednesday

18:00 – 20:00 Ngondro (personal practise)

20:00 – 22:00 16th Karmapa Guru Yoga meditation

Friday

18:00 – 20:00 Ngondro (personal practise)

20:00 – 20:30 Introductory information

20:30 – 22:00 16th Karmapa Guru Yoga meditation

Every second Sunday of the month from 11:00 to 14:00 Ngondro personal practise

On a regular basis members give short 10 minutes talks and almost every second month a international travelling teacher (students of Lama Ole Nydahl) host lectures at our center.

Note. Personal practise - Ngondro for those completed short Refuge and granted the empowerment by the Lama.
---
Ajikami Jinja
Address: Saint-Denis Seine-Saint-Denis 93200
Tradition: Theravada, Mahasi Sayadaw
Affiliation: La Voie du Ciel et de la Terre
Phone: +33762161272
E-mail: sethen.kogaya@gmail.com
Find on:


Main Contact: Hôte SeTeng
Spiritual Director: His Holiness Sangharajah Bour Kry, Supreme Patriarch
Notes and Events:
SAMPAYUTTA KARUNA METTA
le dhamma dans la vie quotidienne

SKM est une association qui œuvre à la diffusion du Dhamma du Bouddha Sakyamuni, à travers des publications de textes, d articles et de sessions de méditations guidées gratuites, de réunions de thés et de cours sur la philosophie du thé selon la Voie du Ciel et de la Terre.
PRATIQUES SPIRTUELLES
Méditations & Enseignements (sur rendez-vous 16-18h)
se renseigner au : 0
* * *

" Que nul ne déçoive un autre, ni ne méprise aucun être si peu que ce soit ;
Que nul, par colère ou par haine, ne souhaite de mal à un autre.
Que tous les êtres soient heureux, qu ils soient en joie et en paix!"

[ PAROLES DU BOUDDHA ]
---
Alliance of Buddhists in Belarus
Address: Zhilyaka str. 3 Rechitsa 247500
Tradition: Non-Sectarian
Phone: +375292356289
E-mail: lotusbelarus@gmail.com
Website: http://www.lotusby.com
Find on:


Main Contact: Maxim Pozharitsky Email (Phone: +375292356289)
Notes and Events:
This resource brings together a group of people interested in Buddhist teachings. Formation of the Alliance of the Buddhists began in 2002. By this time in our city Rechica, Belarus, has resided several people from the regions of Russia traditionally practicing Buddhism (Buryats, Kalmyks). Another part of the group formed Belarusians practicing Buddhism individually.
Our position - practicing Buddhism and send in a form that corresponds to modern thinking. Some forms that reflect the core experience of Buddhism, need to adapt to our new environment. Essence of Buddhism, however, is universal and unchanging. We, as the Buddhists living in a European country, draw inspiration from all Buddhist traditions. Therefore, we are not only followers of Theravada (southern tradition) and Mahayana (the northern tradition), we study and practice everything that we consider useful in any of the Buddhist tradition. Buddhists respect the citizens who do not believe in religion, and to the believers of other faiths.
---
Alltagsgeist-Zendo
Address: Bieberer Strasse 78 Offenbach am Main Hessen 63065
Tradition: Mahayana, Rinzai Zen, Hoko Ji Tradition
Phone: +49- (0)69-888506
E-mail: info@alltagsgeist.de
Website: http://www.alltagsgeist.de
Find on:


Teacher: Willy Kerntopp
Spiritual Director: Saidan Oi Roshi
Notes and Events:
Alltagsgeist-Zendo provides weekly zen evenings with meditation, chanting and ceremonies. Everybody is welcome, be it beginners or advanced meditators. Usually, the group meets on thursdays, 8 pm. From time to time, there are one day sesshins.
---
Alokabodhi Buddhist Group
Address: Maidstone Kent
Tradition: Theravada
Affiliation: Thai Forest Tradition
Phone:
Website: http://www.alokabodhi.org.uk
Find on:


Notes and Events:
Alokabodhi Buddhist Group is the new name of the Maidstone Buddhist Group that has been meeting regularly for about 30 years.
The Alokabodhi Buddhist Group, (previously known as the Mid-Kent and Medway Buddhist Group), has been meeting regularly for nearly 40 years. It has evolved into a gathering of spiritual practitioners, committed not only to the study and practice of the Buddha-Dhamma, but also to developing spiritual friendship, something the Buddha said was of crucial importance on the spiritual Path. We believe that spiritual friendship is a very important quality to cultivate, because it inspires, guides and supports us in our practice.
We meet every Tuesday evening from 7.30pm 10.00pm, in the quiet space of the Garden room, The Blackthorn Medical Centre, St Andrew's Road, Barming, Maidstone. Meetings usually include group meditation with readings or a talk followed by discussion. We provide a forum for learning and sharing our experiences of integrating the Buddha's teachings into our everyday life. If you are interested in joining us or would like to know more please use the Contact Form on our website: www.alokabodhi.org.uk

The Alokabodhi sangha also meets in Ashford on the first Tuesday of each month. Please contact Bernie Oxland for details.

We also support each other's practice by organising events outside our weekly meetings. These include our regular Sangha Sundays when our activities include gathering together for a mindful walk in the country (yatra), days of practice which include periods of noble silence, Days of Practice which include periods of Noble Silence, meditation, Dhamma teachings and discussions; family Sangha days, and the opportunity to visit monasteries or other Buddhist centres.

Apart from our residential retreats all our activities are on a dana basis i.e. they are offered free of charge out of a spirit of generosity, another key aspect of the Buddhas teaching.
---
Amida Birmingham Meditation Group
Address: Marjorie Allen Room, All Saints Community Centre 2 Vicarage Road, Kings Heath Kings Birmingham
Tradition: Mahayana, Pureland
E-mail: satya@satyarobyn.com.
Website: http://www.meetup.com/Amida-Birmingham-Buddhist-Group/
Find on:


Notes and Events:
When you come to one of our Saturday morning meetings, we will begin with a walking practice. Then we will sit down and meditate. After a break for tea and biscuits, we will take the time to discuss and explore one aspect of Buddhism in detail.

If this sounds like something that might be for you, we would love to see you. Our meetings are suitable for complete beginners and all are welcome. There is no charge, but we do ask for donations to cover the cost of the room. I would suggest around £5 or whatever you can afford.
---
Amida Counselling & Coaching
Address: Koenraadlaan 102A Eindhoven Limburg 5651 EZ
Tradition: Non-Sectarian
Phone: +31-6-44997771
E-mail: info@amidacounselling.nl
Website: http://www.amidacounselling.nl
Find on:


Main Contact: Gerald Beeck Email (Phone: +31-6-44997771)
Notes and Events:
Amida Counselling & Coaching offers psychotherapy from a Buddhist perspective for individuals, couples and groups.
Working with Other Centred Apporoaches to healing such as Naikan, Morita, Other Centered Therapy and ecotherapy.

Weekend and week Nakian retreat for English and Dutch speaking Naikansha.

for private or work related issues
for relationships
for personal growth
to quit your mind and open your heart
to be who your are
to find a constructive way of living.
---
Amida Malvern Sangha
Address: 111 Belmont Road, Malvern Link Malvern Worcestershire WR14 1PN
Tradition: Mahayana, Pureland
Affiliation: Amida Trust and Order of Amida Buddha
Phone: 01684 572 444
E-mail: kaspalita@amidatrust.com
Website: http://www.malvernsangha.co.uk/
Find on:


Teacher: Rev. Kaspalita
Notes and Events:
The Malvern Sangha group is part of Amida-shu. The type of Buddhism Amida-shu practices is Pureland Buddhism in the Japanese tradition. Japense Pureland follows the teachings of Honen and Shinran Buddhists priests of medieval Japan. Pureland Buddhism traces its roots back to the teachings of Shakyamuni Buddha who lived in Northern India and Nepal 2500 years ago.
We are at 111 Belmont Road, Malvern Link, Worcestershire, WR14 1PN – just to the north of the Malvern hills.
Do get in touch with us the first time you're planning to come along.
From March 2011 we will be meeting on Wednesdays at 7:30pm - 8:30pm
Weekly Services at The Wheel of Life Centre, 6 North Malvern Road, WR14 4LT
---
Amida Scotland
Address: Taigh an t-Solais, 19 Fairmount Terrace, Barnhill PERTH PH2 7AS
Tradition: Mahayana, Amida-shu Pureland Buddhism
Affiliation: Amida Trust
Phone: 01738 622745
E-mail: sujatin@gmail.com
Website: http://lotusinthemud.typepad.com/amida_scotland/
Find on:


Main Contact: Acharya Sujatin Johnson Email (Phone: 01738 622745)
Teacher: Dharmavidya David Brazier
Notes and Events:
We offer Pureland Buddhist teaching and practice.
Sign up for our newsletter here: http://eepurl.com/buhnfL
Friends of the Amida Order Network: http://amidatrust.ning.com/

---
Arbeit und Meditation in Gemeinschaft (working and meditating in community)
Address: Berlin Berlin 12355
Tradition: Mahayana
Affiliation: Plum Village /Thich Nhat Hanh
E-mail: info@a-meditation-g.de
Website: http://www.a-meditation-g.de
Find on:


Main Contact: Thich Nhat Hanh
Notes and Events:
Die Gemeinschaft kann als Pro-Gemeinschaft oder als zölibatäre Bruderschaft gegründet werden. Die Gemeinschaftsmitglieder schulen sich in den "Vier Grundlagen der Achtsamkeit". Mitglieder der Pro-Gemeinschaft verwenden dazu einen Teil ihrer Freizeit und gehen ansonsten ihrer normalen Berufstätigkeit nach. Weitere Informationen siehe unter www.a-meditation-g.de.

---
Aro Ling Cardiff - Buddhist Centre
Address: 35 Merthyr Road Cardiff CF14 1DB Cardiff Wales CF14 1DB
Tradition: Vajrayana, Tibetan, Nyingmapa, Aro Ter Lineage
Affiliation: Aro Ter Lineage, Sang-ngak-chö-dzong
Phone: 44 (0) 7092 010756
E-mail: aro.ling.cardiff@gmail.com
Website: http://aro-ling.org/cardiff
Find on:


Teacher: Ngakma Nor dzin Pamo
Teacher: Ngakpa o-Dzin Tridral
Main Contact: Ngakma Nor dzin Pamo
Teacher: Ngakma Nor dzin Pamo
Spiritual Director: Ngak chang Rinpoche and Khandro Déchen
Notes and Events:
Aro is a Tibetan Vajrayana Buddhist tradition concerned with transforming our experience of everyday being. We aim to engender cheerful courage, perceptive consideration, graciousness, sincere determination, creativity, natural gallantry, and spaciousness.Our teachers are not monks or nuns, but rather ordained Tantrikas who live quite ordinary lives. Aro teachings come to us from a lineage ofenlightened women, including a female Tantric Buddha, Yeshé Tsogyel, and the visionary Lama, Aro Lingma.The Vajrayana path is suited to those who use their everyday circumstances as the path to realisation and who appreciate humour.We offer meditation, relaxation, evening courses, therapy and occasional weekend events.
---
Aro Vajrayana Practice Group
Address: 22 Clarence Road Penzance Cornwall
Tradition: Vajrayana, Tibetan, Nyingmapa, Aro Ter Lineage
Affiliation: Aro Ter Lineage, Sang-ngak-ch
Phone: 07870 780 522
E-mail: paul.antonelli@rocketmail.com
Website: https://www.facebook.com/groups/AroTraditionPenzance/
Find on:


Main Contact: Paul Antonelli
Teacher: Ngakma Nor'dzin
Spiritual Director: Ngak'chang Rinpoche & Khandro D
Notes and Events:
Twice monthly meetings for silent sitting and Yogic song in Penzance in West Cornwall.
See our FB page for details
All Welcome, no charge.
No previous experience necessary.
See http://arobuddhism.org/events for details of all events in UK, continental Europe and the USA including meditation groups, retreats and shsort courses.
See http://arobuddhism.org for details of the lineage and tradition.
---
ArrivingHome
Address: 113 Hangingwater Road Sheffield, S.Yorkshire Yorkshire S11 7ER
Tradition: Mahayana, Open Way Zen
Affiliation: Open Way Australia/UK, Bukkoku-ji, Obama, Japan
Phone: 0114-263-0177
E-mail: gensho@arrivinghome.co.uk
Website: http://www.arrivinghome.co.uk/
Find on:


Contact: Shindo Gensho (Richard Jones)
Spiritual Director: Daido Hogen (Yamahata)/ Daisetsu Tangen (Harada)
Notes and Events:
ArrivingHome is a small voluntary organisation, which aims to make Zen (Concentrative-Meditation), Yoga and other relaxing exercise practices, available in the Sheffield area. Regular daily Zen and Yoga practices are held at ArrivingHome. Elsewhere, the Zen, Yoga and exercise practices are tailored to suit individual situations. Group or individual instruction can be requested. It is not our intention to push unwanted religious practices, or make pretence towards enlightened teaching, wishing only to help our fellow beings. To visit us, please contact in advance by e-mail, or phone (see below). Talks may be similarly arranged within reasonable travelling distances. With the exception of Yoga classes, ArrivingHome depends entirely upon donations from users.
---
Association bouddhiste zen soto de Montpellier
Address: 14 Allée Pierre Carabasse Montpellier Hérault 34080
Tradition: Mahayana, Deshimaru, Yuno Rech
Affiliation: AZI, ABZE
Phone: 033+(0)4 67 87 38 30
E-mail: reynaud@live.fr
Website: http://zen-montpellier.org
Find on:


Spiritual Director: Kyosei Reynaud Email
Notes and Events:
Dojo zen soto de la ville de Montpellier. Pratique de la méditation et enseignement, organisation de matinées et journées de zazen.
Le dojo zen de Montpellier est affilié à l\'AZI et à l\'ABZE, il protége et transmet la pratique et l\'enseignement du Zen Soto dans l\'esprit des différents Maîtres qui se sont succédés depuis Bouddha jusqu\'à Maître Deshimaru et Maître Yuno Rech.
Sur le site du dojo zen de Montpellier vous pouvez prendre connaissance de nos activités et horaires de pratique ainsi que vous inscrire en ligne aux matinées et journées de zazen.
---
Athens Buddhist Culture Centre
Address: No 41, Syntagmatos Street, Guydi, Athens, Greece Guydi 15773
Tradition: Theravada
Affiliation: www.abcgs.org
Phone: 0030 210 7757597
Fax: 0030 210 7757597
E-mail: abviharaya@gmail.com
Find on:


Spiritual Director: Ven Wathogala Dhammika Thero Email (Phone: 00306933264471)
Notes and Events:
Sri Lankans living in Greece have been able to establish a Vihara in this country which has been a long felt necessity. This Vihara which consists of an arch type Buddha hall with a pinnacle, lecture hall and a living rooms for monks is situated at 41, Syntagmatos Street , Guydi, was ceremoniously inaugurated on 28th November 2007.
The resident monks daily needs are regularly supplied by the Sri Lankan community. Religious activities are daily observed. Every full moon day different precepts are observed & meditation is practiced.
A Sunday school is also held for the benefit of the children.
---
Athens Rinzai Zen
Address: Aristotelous 68 Athens 10432
Tradition: Mahayana, Yamada Mumon
Phone: 6932921606
E-mail: athenszen@yahoo.gr
Website: http://www.athenszen.gr
Find on:


Teacher: Mario Nan mon Fatibene
Spiritual Director: Engaku Taino
Notes and Events:
This group is open to anybody who wishes to learn more about Zen and is interested in meditation (zazen) . For this reason we organize sesshins (periods of intensive training and meditation) as well as meditation evenings in the Rinzai tradition . There are no requirements to attending a sesshin or a meditation evening.
In the same sense there are no levels of achievement or obligations arising from participation at any time.
We are part of the Linci School of Scaramuccia founded and directed by Engaku Taino.More information about the Linci School of Scaramucchia can be obtained on the following address: http://www.zenshinji.org/
Sesshins are led by Mario Nan mon Fatibene , a disciple of the Zen teacher Engaku Taino.
Nan mon, a monk and a teacher of Dharma has been running a center in Turin since 1989.Further information about the activities of the center can be found at the following address www.zentorino.org
---
Awakened Heart Meditation Group Manchester
Address: Friends Meeting House 13 The Polygon Eccles Manchester M30 0DS
Tradition: Vajrayana, Kagyu / Nyingma
Affiliation: Awakened Heart Sangha
Phone: 07847 451 425
E-mail: manchester@ahs.org.uk
Website: https://buddhistmeditationmanchester.org.uk
Find on:


Genyen: Jayasiddhi Email (Phone: 07847 451 425)
Spiritual Director: Lama Shenpen Hookham Email (Phone: 01766 530 839)
Notes and Events:
Weekly Buddhist meditation classes in Eccles, Manchester. Full meditation instruction given. Beginners always welcome.
Our main meditation practice is formless Meditation rooted in the Dzogchen and Mahamudra meditation traditions of Tibetan Buddhism.
Part of the Awakened Heart Sangha, and international community of meditation students following the teachings of Lama Shenpen Hookham.
We meet at the Quaker Meeting House in central Eccles, Manchester. All welcome. No charge, donations towards expenses gratefully received.
---
Ballymena Zen Group
Address: @ (St.Johns Ambulance) St John Hall 11a Corlea Gardens Ballymena Northern Ireland & Channel Islands BT43 7AR
Tradition: Mahayana, Soto Zen, Shunryu Suzuki Lineage
Affiliation: Black Mountain Zen Centre
E-mail: ballymenazen@yahoo.ie
Website: http://ballymenazen.blogspot.com/
Find on:


Main Contact: Liam Clarke Email (Phone: 028 25631701)
Secretary: Patricia O Neill Email
Spiritual Director: Ryushin Paul Haller Roshi
Notes and Events:
A Soto Zen Meditation Group in Ballymena, Northern Ireland. The practice of zazen, or sitting meditation, is available to people of all faiths and backgrounds. "All who come are welcomed - Those who leave are not pursued".
We meet each Sunday in St John Hall, 11a Corlea Gardens, Ballymena and hold occasional longer events. Times may vary throughou the year so consult our blagspot for up to date details.
---
Bath Buddhist Group
Address: 7, Grove Street, Bath. Bath Somerset SN15 5JA
Tradition: Theravada
Phone: 01249 720566
E-mail: bathbuddhists@aol.com
Website: http://www.bathbuddhists.co.uk/
Find on:


Notes and Events:
The Bath Buddhist Group began in 1977. All are welcome. All traditions are represented.
Meetings are each Thursday at 7.30pm at The Scout HQ, Grove Street, Bath (v.close to centre ... see web site for map).
Those who choose to join the group may borrow books and recordings of teachings.
The groups programme may beviewed at www.bathbuddhists.co.uk Each term includes at least one visit by a Theravadan bikkhu.
---
First Previous 88 89 90 91 92 93 94 95 96 97 98 99 100 101 102 103 104 105 106 Next Last