Europe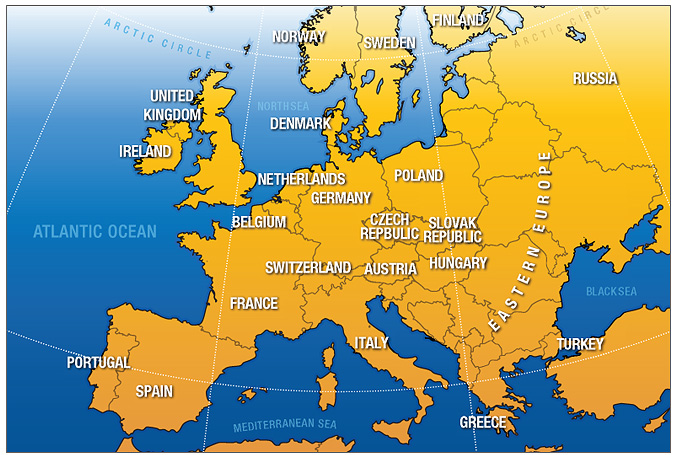 There were 2868 results matching your query.
First Previous 92 93 94 95 96 97 98 99 100 101 102 103 104 105 106 107 108 109 110 Next Last
Casa Garuda
Address: Loc. Val del Sasso 12 Villastrada 06060
Tradition: Vajrayana, Kaygu/Nyingma/Shambhala
Affiliation: Shambhala Europe
Phone: +39 075 95 27286
E-mail: milapadma@yahoo.com
Website: http://www.casagaruda.org
Find on:


Teacher: Lama Brian Hilliard
Spiritual Director: Lama Brian Hilliard Email (Phone: +39 334 319 8603)
Notes and Events:
Casa Garuda provides a relaxed and disciplined environment for individual and group retreats with a focus on the Vajrayana tradition and a variety of artistic programs. It is a beautiful environment, protected, and full of warmth. Individual retreats may be done according to the practitioner\'s needs, strict or relaxed. Group retreats are held throughout the year. Facilities include a large shrine hall, spacious tent for summer events, and a large hall suitable for dance and other programs. There are five private rooms, each with own bath, and other accommodation is available in one of the country houses located on the estate.
---
Center Prajna-Karuna
Address: Am Hundsturm 13 / 22 Vienna Wien 1050
Tradition: Non-Sectarian, Old Kadampa / Gelugpa oriented
Affiliation: International Buddhist Society
Phone: +43 (0)1-548 77 00
E-mail: elisabeth.diendorfer@chello.at
Website: http://www.prajna-life.com
Find on:


Main Contact: Sandor Langweil
Teacher: Elisabeth Diendorfer
Spiritual Director: Ven Thupten Jinpa / Can Email

---
Centre bouddhiste de la Voie du Diamant
Address: 36 rue traversière, Paris 75012 Paris
Tradition: Vajrayana, Karma Kagyu Lineage
Affiliation: Diamond Way Buddhism
Phone: +33 6 62 39 20 01
E-mail: paris@diamondway-center.org
Website: http://www.bouddhisme-voiedudiamant.fr
Find on:


Spiritual Director: H.H. the 17th Karmapa Trinley Thaye Dorje
Teacher: Lama Ole Nydahl
Notes and Events:
Our center is a lay Buddhist group, meditating under the spiritual guidance of H. H. the 17th Gyalwa Karmapa Trinley Thayé Dorjé and Lama Ole Nydahl. Our center belongs to a network of more than 600 Diamond Way Buddhist centers worldwide.
Our public meditations: Wednesdays and Fridays : 8:30 pm (introduction to newcomers and opening from 8pm)
The main practice
in our center is the 16th Karmapa meditation. It is a guided meditation and no specific experience of meditation is required to practice with us. Besides, beginners and newcomers are very welcome to join us at 8pm on Wednesdays and Fridays, half an hour before our public meditation starts, in order to get an introduction to our center and practice.
All our meditations are totally free we only request regular practitioners to participate in our assocations expenses. Theres no need to book in advance neither to bring any particular clothes or cushion.

---
Centre Bouddhiste Drikung Kagyu Rintchen Pal
Address: 19 Rue Eridan - 91100 VILLABE Villabé 91100
Tradition: Vajrayana, Tibetan Drikung Kagyu
Phone: 01 60 86 26 13
E-mail: drikung.kagyu@free.fr
Website: http://drikung.kagyu.free.fr
Find on:


Main Contact: Henry Laurence (Phone: 01 60 86 26 13)
Founder: H.E. Togdan Rinpoche
Spiritual Director: Ven. Lama Konchog Tharchin Rimpoché Email (Phone: 01 60 86 26 13)
Notes and Events:
Centre bouddhiste tibétain de la lignée des Drikung Kagyu placé sous l\\\\\\\'autorité spirituelle du Vénérable Lama Konchog Tharchin Rimpotché.
3 centres en France, en Essonne, en Seine-et-Marne et en Bretagne.
Parrainages et boutique tibétaine :
http://boutique.tibetaine.free.fr
---
Centre bouddhiste Internatioanl de Genève
Address: 6 Chemin de l avanchet,1216 Cointrin, Genève, Suisse Geneva Geneve 1216
Tradition: Theravada
Affiliation: Malvathu chapter-Srilanka
Phone: 00 41 22 321 59 21
Fax: same
E-mail: buddha.vihara@geneva-link.ch
Website: http://www.geneva-vihara.org
Find on:


Tresurer : Dr Sylvain Delplanque Email (Phone: 0041 22 321 59 21)
Main Contact: Mr. Loui NICOLET Email (Phone: same)
Deputy head monk: Bhante Halwitigala Sujatha Email (Phone: 0041 22 321 59 21)
Teacher: Bhante Dhammika
Spiritual Director: Ven.Dr Tawalama Dhammika Email (Phone: 004122 321 59 21)
Notes and Events:
The International Buddhist center of Geneva was founded in 1992. The Center offers activities in all Buddhist tradtions specially in practising meditation, organising annual meditation retreats in Suisse mountains. The Center offers 5 groups of méditation per week and last sunday of every month there is one day retreat. Every wensday we have teaching given a subject for the day one year in advance, last wensday of the month we have invited speaker representing other confessions.We welcome all interreligious engagements. or the other buddhist traditions.
---
Centre Bouddhiste Shinnyo
Address: 36 rue Ampère Paris Paris 75017
Tradition: Mahayana
Affiliation: Mahayana, Vajrayana, Shinnyo Buddhism
Phone: +33-1-4318-0777
Website: http://www.shinnyoen.fr
Find on:


Teacher: Her Holiness Shinso Ito
Notes and Events:
See more information on regular Services at Shinnyo-en Temples and Centers @ http://www.shinnyoen.org/beliefs-practices/services.html
---
Centre Zen La Montagne
Address: 18 Montagne de Bueren-4000 Liège and the Order of Interbeing. Liège Liege 4000
Tradition: Mahayana, Zen Buddhist Master Thich Nhat Hanh
Affiliation: Community of Mindful Living
Phone: 0496188064
E-mail: zennguyenvanthong@yahoo.fr
Find on:


Main Contact: Nguyen Van Thong Email (Phone: 0496188064)
Notes and Events:
Organisation de retraites, réunion de groupes sangha.
---
Centro Budista Lochana
Address: C/ Argüelles 10. Esquina c/ Juana Jugan Jerez Cádiz 11401
Tradition: Vajrayana, Nueva Tradición Kadampa - Unión Internacional de Budismo Kadampa
Phone: 956348893 - 699006545
E-mail: info@meditaenlabahia.org
Website: http://www.meditaenlabahia.org
Find on:


Teacher: Kelsang Dawa
Spiritual Director: Gen-la Kelsang Dekyong
Notes and Events:
El Centro Budista Lochana es un espacio abierto a todos, donde se enseña y practica meditación y las enseñanzas de Buda, el Dharma.
Hay una sala de meditación, una librerí­a, tienda de artículos budistas y una sala de estar com libros para consulta.

Todo el mundo es bienvenido a visitar el centro, tomar un té o participar en cualquiera de nuestras actividades.
---
Centro Budista Tibetano Kagyu Dyang Chub Coling
Address: Juan de Vera, 47 La Laguna Santa Cruz de Tenerife 38201
Tradition: Vajrayana
Affiliation: Dag Sang Kagyu
Phone: 660413301 (after 16h)
E-mail: dsklagunatenerife@gmail.com
Website: http://dsktenerife.blogspot.com.es/
Find on:


LAMA: KELSANG
LAMA: DRUBYU TEMPA
Notes and Events:
CENTRO DUDISTA TIBETANO DE TENERIFE
MEDITACION SHINE
ENSEÑANZA POR LAMAS DESGNADOS POR DAG SANG KAGYU
Contacto: pigibernard@msn.com
---
Centro Budista Vajrayana
Address: c/ Fabrica 8 Mahadahonda Madrid 28220
Tradition: Vajrayana, Nueva Tradición Kadampa
Affiliation: Nueva Tradición Kadampa
Phone: 00 (34) 699 11 08 39
Website: http://www.meditaenmadrid.org
Find on:


Cordinador Programas Espirituales: Kelsang Yhamyang
Teacher: Kelsang Chokga
Spiritual Director: Geshe Kelsang Gyatso
Notes and Events:
Las meditaciones y prácticas budistas que se enseñan en el Centro Budista Vajrayana son apropiadas para todo tipo de personas, cualquiera que sea su nivel de interés, desde aquellos que desean tan sólo relajarse, hasta aquellos que desean encontrar paz interior y felicidad duradera a través de seguir un camino espiritual. El Centro Vajrayana pertenece a la Nueva Tradición Kadampa, Unión Internacional de Budismo Kadampa, y es un proyecto único que funciona gracias al esfuerzo y la colaboración altruista de muchas personas. De este modo, el budismo abre sus puertas al mundo occidental adaptandosa a nuestro modo de vida y costumbres.
---
Centro de Retiros Karuna
Address: Apartado 1, 8550 Monchique - Algarve, Portugal Organização de ensinamentos, seminários e retiros.
Tradition: Non-Sectarian
Phone: +351969301486
E-mail: karuna.retreatcenter@gmail.com
Website: http://www.karunaretreatcenter.org
Find on:


Founder: Balkrishna Maganlal
Teacher: Balkrishna Maganlal
Notes and Events:
Karuna Retreat Center was inspired by the teachings of HH Dilgo Khyentse Rinpoche, HH Dudjom Rinpoche, Kangyur Rinpoche and Tulku Pema Wangyal Rinpoche and conceived by Dr. Balkrishna Maganlal after he completed a 3 years meditation retreat
Following a visit to Portugal in the early 90s, Tulku Pema Wangyal Rinpoche suggested the creation of a retreat/mediation center in Monchique, Construction work started in 1992 and by 1997 many renowned teachers started coming to Karuna. Karuna was built thanks to the generosity, love, effort and hard work of many friends from different backgrounds and nationalities.
Throughout the years, and for the benefit of all sentient beings, many teachers have visited and shared their wisdom at this place. Amongst those teachers we'd like to mention: Tulku Pema Wangyal Rinpoche, Trulshik Rinpoche, Jigme Kyentse Rinpoche, Norbu Rinpoche, Mingyur Rinpoche, Swami Ajay, amongst others.
Karuna hosts, on a regular basis, meditation, yoga and other retreats.
---
Centro de Retiros Thubten Phuntsog Gephel Ling
Address: Estrada Nacional 253 (km. 45.8), Herdade Corte Pereiro, Santa Susana Centro de Retiros Santa Susana 7580
Tradition: Vajrayana, Nyingma School: Longchen Nyingthik & Chokling Tersar
Phone: 265102162
E-mail: tpgephelling@gmail.com
Website: http://www.gephelling.org
Find on:


Spiritual Director: Lama Gyurme Email
Notes and Events:
Secret Mantra, Sang Ngak in Tibetan or Guhya Mantra in Sanskrit, is a synonym of Vajrayana or Tantric Teachings.
And the Community, or Sangha, refers to the set of practitioners of the Secret Mantra, or Mantrikas, also known in Tibetan as Ngakpas, those who use the mantra and belong to the non-monastic Lineage tradition of Tantric Buddhism.
These Teachings and approach to practice are particularly significant for people looking to integrateVajrayana Buddhism with a "normal" family life in the modern world.
The Ngakpa Tradition although not very known in the West has within it some of the greatest and well-known Masters of Tibetan Buddhism including Kyabje Dudjom Rinpoche, Kyabje Dilgo Khyentse Rinpoche, Kyabje Tulku Urgyen Rinpoche and His Holiness Orgyen Kusum Lingpa.
Thus, the Guhya Mantrika Community is an international community of Tibetan Buddhist practitioners of the Old Nyingma and Kagyu Schools, founded by Lama Urgyen Chökyi Dorje andLama Gyurme.
Our centers, retreat places and groups or study centers and practice aim to preserve and disseminate the ancient traditions of the Lineage of Practice of Dzogchen, Mahamudra and Chöd; offering a rare opportunity to access a deeper education focused on the Tibetan Buddhist Yogic Tradition.
---
Centro Ganden Choeling Menorca
Address: C/ Santandria, km. 1 Ciutadella 07660
Tradition: Vajrayana, Gelugpa, Tibetan
Phone: 971 480 223
E-mail: info@gandenchoeling.com
Find on:


Spiritual Director: Geshe Tenzing Tamding
Notes and Events:
Teachings and meditation Mondays and Tuesdays from 20-22p.m., Saturdays from 18-20p.m.
Special event: 10 years course, starting 9-15 of April in Menorca
---
Centro Sati
Address: Latina Lazio 04100
Tradition: Theravada
Affiliation: Santacittarama Buddhist Monastery
E-mail: john@centrosati.org
Website: http://www.centrosati.org
Find on:


Teacher: John Angelori
Notes and Events:
Centro Sati is a small meeting place for people interested in Theravada Buddhism, vipassana meditation and yoga. Meetings are generally conducted in Italian but the main teacher John Angelori is a native English speaker.
Centro Sati è uno spazio dedicato alla pratica nel quale possono incontrarsi persone interessate al buddhismo Theravada, alla meditazione vipassana, e allo yoga. Gli incontri sono tenuti in italiano ma l\\\'insegnante principale John Angelori parla inglese.
---
Centro Studi Maitri Buddha
Address: Via Guglielminetti 9 Torino Piemonte 10100
Tradition: Mahayana, HH Dalai Lama
Affiliation: Gelupa
E-mail: info@centromaitri.com
Website: http://www.centromaitri.com
Find on:


Spiritual Director: Lobsang Sanghye
Notes and Events:
Il Centro fu fondato da Ghesce RABTEN Rinpoce (C.Maitri)
Padre Spirituale Ven Geshe Sonam JANGCHUB - Università monastica di GADEN (India)
Responsabile degli insegnamenti :
Ven. Ghelong LOBSANG SANGHYE
Il Centro si propone di diffondere gli insegnamenti ed i valori del Buddismo antico e del Buddismo dell\'India del Nord (Mahayana) così come furono trasmessi al Tibet negli anni 1000 secondo latradizione di S . S . il DALAI LAMA.
I corsi riguardano studi prolungati di testi sulla saggezza, logica e linguaggio, sulla mente e le sue funzioni. I seminari riguardano investigazioni specifiche, utili per sradicare i caratteri egoici della mente.

Hanno insegnato in questo centro grandi Maestri, tra cui
Ghesce Rabten Rinpoche, l\'Abate Ghedun Sangpo, Ghesce Tobten, L\'Abate J.Tegchock Rinpoche, Ghesce Jampa Ghiatzo, Ghesce Jampa Lodro, Ghesce T.Gompo, Lama Gonsar Rimpoce, Ghesce Sonam Jang Chub, Ghesce Tashi Bum, Ghesce Namgyel, Lama Jang Chub, Lama Choden Rinpoche.
---
Centro Zen Anshin
Address: via Ettore Rolli 49 Rome Lazio 00153
Tradition: Mahayana, Soto Zen
Affiliation: Sanshin Zen Community
Phone: 0039.065811678
E-mail: guglielmo1@interfree.it
Website: http://www.anshin.it/
Find on:


Spiritual Director: Shohaku Okumura Roshi
Teacher: Guglielmo Doryu Cappelli
Co-teacher: Annamaria Gyoetsu Epifanìa
Notes and Events:

Anshin Zen Center is a Zen Soto Buddhism practice center.
Heads and Teachers of the Centre are Annamaria Gyoetsu Epifania and Guglielmo Doryu Cappelli, Soto Zen monks, disciples of Shohaku Okumura Roshi.
The centre's activities are:


Zazen practice ( Meditation)

Zazen instruction for beginners


Sutra ceremonies and recitation of sacred texts

Group studies on Buddhist doctrine and topics

Intensive daily practice: zazen, samu (manual labour), formal meals, study

Futher activities include: lecture and film shows, fund raising initiatives, meetings with schools, interreligious dialogue.

---
Cham Tse Ling
Address: University of Central Lancashire Preston PR1
Tradition: Vajrayana, Nalanda Tradition
Affiliation: Patron: H.H. Dalai Lama
Phone: 01772726481
E-mail: chamtseling@gmail.com
Website: http://www.chamtseling.org
Find on:


Main Contact: Eileen Maher Email (Phone: 01772 726481)
Notes and Events:
Cham Tse Ling meets weekly, in room 308 Harrington building, University of Central Lancashire, at 7.00 for 7.30 start.

Teachings are arranged throughout the year, conntact by phone or email for further information.

Friendly group, all welcome!
---
Cirencester SRMG Group (Soto Zen)
Address: Friends Meeting House 53 Thomas Street Cirencester Gloucester GL7 2BA
Tradition: Mahayana
Affiliation: Order Buddhist Contemplatives
Website: http://www.obcon.org
Find on:


Contact: Allie McLeod Email (Phone: 01451 861146)
Notes and Events:
Cirencester SRMG (Serene Reflection Meditation Group) meets Thursday evenings, fortnightly at the Quaker Friends Meeting House. Meditation instruction is offered. There are two periods of seated meditation, and a short walking meditation. There are two ceremonies, to begin and end the evening, with an optional quiet tea afterwards, and opportunity for questions. The Cirencester group is affiliated to the Order of Buddhist Contemplatives, who practice in the Soto Zen tradition.
---
Cittaviveka - Chithurst Buddhist Monastery
Address: Chithurst, Petersfield, Hampshire GU31 5EU West Sussex
Tradition: Theravada, Forest Sangha
Affiliation: English Sangha Trust
Website: http://www.cittaviveka.org
Find on:


Spiritual Director: Ajahn Sucitto
Notes and Events:
Forest monastery and community which is a training centre for monks and nuns. General public welcome as visitors and guests. Weekly talks, books, podcasts. Large accessible Meditation Hall.
---
Cloud Water Zen Group
Tradition: Mahayana, We are affiliated to the Zen Buddhist Society of Sweden, which is part of the tradition brought to the West by Roshi Philip Kapleau and Rochester Zen Center.
Affiliation: Roshi Phjilip Kapleau / Rochester Zen Center
Phone: 0141 423 0045
E-mail: karl.kaliski@btinternet.com
Website: http://www.glasgowcloudwaterzen.org
Sensei: Sante Poromaa
Sensei: Kanja Odland
Main Contact: Karl Kaliski Email (Phone: 0141 423 0045)
Notes and Events:
We offer a space on the south side of Glasgow for people to practice Zen Buddhism and have a regular weekly schedule of meditation and also offer longer weekend events on a regular basis.
---
Community of Interbeing (Glasgow)
Address: Glasgow Scotland
Tradition: Mahayana, Vietnamese Zen
Affiliation: Community of Interbeing
Phone: Anna on 0141 942 3993 or Colin on 01236 825168
Find on:


Spiritual Director: Thich Nhat Hanh
Notes and Events:
Part of the world-wide Community of Interbeing founded by Vietnamses Zen master Thich Nhat Hanh. Please telephone Anna or Colin (numbers above) for information about gatherings. Also, for more information about the wider Sangha in the UK, visit: www.interbeing.org.uk
---
Community of Interbeing - Redditch
Address: Cookhill Village Hall, Evesham Road, Cookhill, Alcester, Worcestershire B49 5LJ
Tradition: Mahayana, Linji School of Dhyana Buddhism
Affiliation: Vietnamese Zen - Thich Nhat Hanh
Phone: 01527 857679
E-mail: heath@littledeersangha.com
Website: http://www.littledeersangha.com
Find on:


Main Contact: Heath Thompson Email (Phone: 01527 857679)
Notes and Events:
We meet monthly - generally every third Sunday for a half or full day of mindfulness.
We follow the teachings of Vietnamese Zen Master, the Venerable Thich Nhat Hanh but also look to other schools and teachings to deepen our practice. This particular group is interested in the Absolute Truth/Zen/Suchness and working towards realising this through experience.
The grounds of the village hall are lovely. There are fields with horses, a nice flower garden and lawned area with trees. If the weather is nice we often meditate and/or practise QiGong outside. On Days of Mindfulness we walk in noble silence around the fields and woodland that surrounds the hall.
---
Community of Interbeing Keighley Sangha - West Yorkshire
Address: Quaker Meeting House Skipton Road Keighley Yorkshire
Tradition: Mahayana, Liu Quan School (Thich Nhat Hnah)
Affiliation: Community Of Interbeing
Phone: 07900 045920 or 0844 5734 902
E-mail: keighley-interbeing@googlegroups.com
Website: http://www.interbeing.org.uk
Find on:


Main Contact: RIchard Dillon Email (Phone: 07900045920)
Notes and Events:
Meet Thursday evenings from 7.30 to 9.30 for sitting and walking meditation
---
Community of Interbeing, York Sangha
Address: Central York York YO24 1AQ
Tradition: Mahayana, Zen
Affiliation: Thich Nhat Hanh
Phone: 07826198656
E-mail: lauri.bower@gmail.com
Website: http://sanghas.coiuk.org/york/
Find on:


Notes and Events:
Practising in the tradition of Thich Nhat Hanh in the UK. We meet every Monday evening 7-9pm for meditation and dharma sharing.
---
Compassion Centre
Address: str. Fortaretei 4. Cluj-Napoca (Romania) 400091
Tradition: Vajrayana, New Kadampa Tradition
Website: http://groups.yahoo.com/group/compassion_centre/
Find on:


Spiritual Director: Geshe Kelsang Gyatso Email
Notes and Events:
Every sunday from 1O:3O Lamrim meditations.
---
First Previous 92 93 94 95 96 97 98 99 100 101 102 103 104 105 106 107 108 109 110 Next Last