North America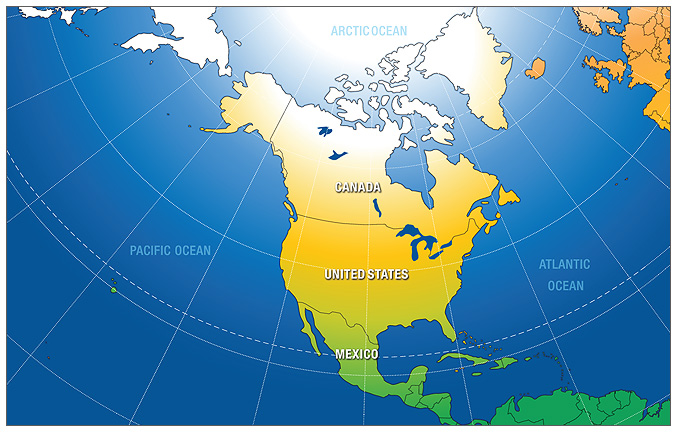 There were 3025 results matching your query.
First Previous 79 80 81 82 83 84 85 86 87 88 89 90 91 92 93 94 95 96 97 Next Last
Beginners Mind Zen Center
Address: 9325 Lasaine Avenue Northridge, CA 91325 USA suburb of Los Angeles 91325
Tradition: Mahayana
Affiliation: Soto Zen as transmitted by Sunryu Suzuki
Phone: 818-349-7708
E-mail: opengate@beginnersmindzencenter.org
Website: http://www.beginnersmindzencenter.org
Find on:


Ino: David Email (Phone: 818-349-7708)
Tenzo: Jon Email (Phone: 818-349-7708)
Main Contact: Jane and Peter Schneider Email (Phone: 818-349-7708)
Teacher: Yozen Peter Schneider/Myokaku Jane Schneider
Spiritual Director: Myokaku Jane Schneider and Yozen Peter Schneider Email (Phone: 818-349-7708)
Notes and Events:
Our teachers, Peter and Jane, are direct disciples of Sunryu Suzuki, Roshi, and have studied in Japan for twenty-five years.Our zendo reflects that focus.
In addition to our meetings, members and guests communicate online via http://www.meetup.com/Beginners-Mind-Zen-Center-Northridge-CA/
Beginners as well as masters are encouraged to attend.
---
Belmont Buddhist Community
Address: St. Clairsville OH 43950
Tradition: Non-Sectarian
E-mail: vimamsaka@gmail.com
Website: http://belmontbuddhists.blogspot.com/
Find on:


Notes and Events:
Belmont Buddhist Community (BBC) is a lay-led, non-sectarian Buddhist organization serving followers of the Buddhadharma in Belmont County, Ohio and surrounding communities
The mission of the group is to:
Come together for meditation practice
Provide mutual support in the study of Buddhism
Cooperate in traveling to retreats outside the local area
BBC is lay-led by necessity, while recognizing the value of contact with a teacher and encouraging its members to take advantage of opportunities to work with teachers at retreats and other venues.
BBC is non-sectarian by choice, recognizing and striving to learn from the wisdom of all Buddhist traditions and lineages, but at the same time resisting the temptation of cafeteria Buddhism — picking and choosing the superficial and easy aspect of a tradition but resisting the deep and effortful aspects that are necessary for spiritual growth.
The goal of Belmont Buddhist Community is to encourage spiritual growth and development on the Buddha's path in its members, for their own benefit and for the benefit of all sentient beings.
---
Bhikshuni
Address: 421 Stonehaven Dr., #306 Ames IA 50010-6791
Tradition: Mahayana, Linji Chan, Pure Land, Vinaya
Affiliation: Calm Clarity Temple
E-mail: bhikshuni@live.com
Website: http://www.sanghwalks.org
Find on:


Spiritual Director: Ven. Hongyang Email
Notes and Events:
Bhikshuni contact in Iowa. Ven. Hongyang is the only residing Bhikshuni in Iowa. If you have any questions about Buddhism, its practice or want to study it you may contact her directly.
If you wish to invite her to give a dharma talk at your church, charity, center, or community event make sure you contact her early enough to set a schedule.
She is currently translating the Taisho Edition of the Mahayana Chinese Tripitaka from Chinese to English and will always welcome your emails, calls and visits.

Conversations in English work better for making exact arrangements for hospice, hospital, funeral and scheduling appointments for counselling, meditation classes or workshops, services and traditional Buddhist services. Services are offered in Chinese and English with instruction in English.
Current project for a permanent location for Calm Clarity Temple. See also.
http://www.sanghawalks.org Sangha Walks is the main website
http://www.buddhafolk.wordpress.com Buddhafolk is the original blog.
---
Bird and Bell Mediation Group
Address: 3005 Thomes Avenue Cheyenne, WY 82001
Tradition: Non-Sectarian
Affiliation: Unitarian Universalist Church of Cheyenne
Phone: 307-421-5098
E-mail: gheater@wyoming.com
Website: http://www.uucheyenne.org/adult.html
Find on:


Main Contact: Gene Heater Email (Phone: 307-421-5098)
Notes and Events:
Provides an equipped meditation room with regularly scheduled periods of silent meditation.
Primarily Buddhist but meditators of all traditions are welcome to join us.
Call or email for schedule.
---
Black Mountain Zen
Address: 8787 E. Pinnacle Peak Road Suite 206 Scottsdale AZ 85262
Tradition: Mahayana, Soto Zen
Affiliation: White Plum Sangha, Yokoji-Zen Mountain Center
Phone: 480-586 5149 or 480-433-3198
E-mail: blackmountainzen@yahoo.com
Find on:


Notes and Events:
Venue: 8787 E. Pinnacle Peak Rd.
A peer-led sitting group that meets Wednesday evenings from 7:30 to 9:00;
a simple service is held that includes two periods of meditation; meditation instruction given; all are welcome.Yoga+ is on the SW corner of Pima and Pinnacle Peak; parking and access to the second level are behind the building.
---
Blooming Lotus Sangha
Address: Silver City NM 88061
Tradition: Mahayana
Affiliation: In the tradition of Zen Master Thich Nhat Hanh
Phone: 575-313-7417
E-mail: blooming-lotus-sangha@googlegroups.com
Website: https://groups.google.com/forum/?fromgroups#!forum/blooming-lotus-sangha
Find on:


Main Contact: George Email (Phone: 575-313-7417)
Notes and Events:
We are a community that supports the practice of Mindful Living as offered by Zen Master Venerable Thich Nhat Hanh.
(July 2014) Saturdays, 12:45 P.M., First Church of Harmony, 609 Arizona (the white church on corner of 7th street), Silver City, NM
---
Blue Cliff Monastery
Address: 3 Mindfulness Road Pine Bush NY 12566
Tradition: Mahayana
Affiliation: Thich Nhat Hanh, Engaged Zen Buddhism
Phone: 845-733-4959
Fax: 845-733-4300
E-mail: office@bluecliffmonastery.org
Website: http://www.bluecliffmonastery.org
Find on:


Spiritual Director: Thich Nhat Hanh
Notes and Events:
Blue Cliff Monastery set in the lush green Hudson Valley of New York was established in May 2007 and is an extension of Plum Village meditation center in France, founded by the Venerable teacher Thich Nhat Hanh. uring your stay at the Blue Cliff Monastery, we invite you to practice and learn the art of mindful living. Since the teachings emphasize practicing with the Sangha in order to enjoy its collective energy, retreatants are encouraged to participate fully in all scheduled activities. Retreatants are invited to help in communal activities, such as preparing meals, general cleaning, washing dishes etc. as a way of co Twice weekly on Thursdays and Sundays we hold our Days of Mindfulness which include listening to a teaching and the practices of walking meditation, formal lunch, and sharings in small groups. We also have special annual retreats such as a summer family retreat, teens retreat, people of color retreat, creativity and meditation retreat, Christmas and new year holiday retreat and a traditional three month winter retreat.
---
Blue Heron Zen Buddhist Centre
Address: 74 Alpine Avenue Hamilton Ontario L9A 1A6
Tradition: Mahayana, Vietnamese Zen
Phone: 905-575-5976
E-mail: blueheronzencentre@cogeco.ca
Website: http://blueheronzencentre.blogspot.com/
Find on:


Teachers: Visiting monastics a few times per year
Main Contact: Sister Tinh Quang
Spiritual Director: Sister Tinh Quang
Notes and Events:
Zen and Vipassana Meditation, Days of Mindfulness, workshops, courses, individual counselling, chanting, and dharma talks.
---
Blue Lotus Dharma Center
Address: 7921 Forsyth Blvd., Lower Level, Clayton, MO, 63105 MO 63117
Tradition: Non-Sectarian
Affiliation: Center for American Buddhist Practice
Phone:
E-mail: bluelotusdharmacenter@gmail.com.
Website: http://www.bluelotusdharmacenter.org/
Find on:


Main Contact: Shaul Hirschmann Email (Phone: 314.614.7370)
Notes and Events:
The Blue Lotus Dharma Center (BLDC) is operated by the Center for American Buddhist Practice. The BLDC approaches the Teachings of the Buddha in a two-fold way: First is to present the teachings in a very pragmatic way specifically for the American community without abandoning traditional Buddhist ceremonies; Secondly we offer traditional ceremonies that are free from any one specific culture and still strongly promote the true essence, proper conduct and requirements of those ceremonies.
The BLDC supports all reasonable Buddhist traditions and offers an environment where practitioners from any tradition/lineage can come and practice. This is not meant to be a replacement for those that are members of specific lineages or orders, but rather a "home away from home" for those that may not have a center or temple near by. For others, due to the approach to the Buddha Dharma that the BLDC offers, this is home. Either way, everyone is welcome.
One of the ways the BLDC looks to support all Buddhist traditions and the community of practitioners as a whole is by seeking to invite as many qualified teachers from the various schools and traditions to come and give teachings, empowerments or talks. The intent is to not only provide insight and education but to also promote a sense of unity between the various traditions, developing insight, knowledge and deeper awareness within a safe and open-minded community.
Join Us for Year-Round, Traditional Non-Sectarian Buddhist Services and Classes in English. And New!
Private Special Blessings Services
Upon Request
Sundays: 10 -11:30 am Newcomers to
Buddhism Welcome!
Plus Three Weekly Classes on
Buddhism for Beginners to Bodhisattvas
We\'ve moved to 7921 Forsyth Blvd., Lower Level, Clayton, MO, 63105 (between Central and Meramac)! All services and classes have resumed (see Home and Schedule page for specifics).
---
Blue Lotus Dharma Center
Address: 3463 Itaska St #1f St. Louis 63111
Tradition: Mahayana
Affiliation: Non Sectarian Mahayana
E-mail: bluelotusdharmacenter@gmail.com
Website: http://www.bluelotusdharmacenter.org
Find on:


Spiritual Director: Lama Ch
Notes and Events:
Mahayana service every Sunday from 10:00 - 11:30
Beginner's class every 1st and 3rd Sunday.
---
Blue Mountain Zendo
Address: Temple - 857 Constitution Drive Allentown, PA 18015 Allentown PA 18015
Tradition: Mahayana, Rinzai/Lam Te Zen
Affiliation: Independant American Rinzai
Phone: 610-760-3033
E-mail: joriki@bluemountainzendo.org
Website: http://www.bluemountainzendo.org
Find on:


Contact: Jisha (Phone: 610-760-3033)
Teacher: Rev. Joriki Dat Baker
Notes and Events:
Those who are new to Zen Practice should arrive fifteen minutes early for basic meditation instructions. Blue Mountain Zendo does offer cushion sets; however, it is a good idea to obtain a personal set if possible. Having your own set will allow you the opportunity to sit both with the sangha (group) as well as alone when at home or work. Also to note, if you cannot sit on the floor due to a medical condition, chairs are an option. If done correctly, sitting in a chair is no different than sitting on the floor. An offering for the temple is traditional for those visiting for the first time. This offering is symbolic of the "open" and "giving" nature of the new student and his/her recognition of the value of the teachings.
During Zazenkai (Extended Zen Service) the han is struck for the first time to start the beginning of the service. The ino then announces the first chant and the service begins. We chant in both Japanese, Pali and English to show respect to Zens roots and lineage. After the last chant, kinhin or walking meditation begins which will continue at various times during the service. The bell is struck and the sangha sits down to begin zazen (seated meditation) practice. During Zazen we become and remain still throughout the round while watching our breath or answering our Koan. Our eyes become half closed and focused downward on the floor in front of us to avoid distractions. The bell is struck (dink) after 25 minutes and to allow new students the option to stand up and face the wall or adjust their posture. The bell is struck once again after 10 minutes, informing those who are standing to please be seated. The final bell struck is at the 60 minute mark to signal the cessation of the sitting round. The sangha then does walking meditation or Kin-hin which will last for fifteen minutes. When kinhin is completed, the sangha once again is seated. To conclude, Rev. Joriki Dat Baker will then give a Dharma Talk and the service is closed with chanting. After the close of the service, tea and sweets are served in the kitchen; during this time, questions or comments may be posed in a relaxed atmosphere.
On the second Sunday of each month, Dokusan will replace the Dharma Talk. Dokusan is the private meeting between the zendo's teacher and its students. Dokusan is a formal meeting and idle talk is inappropriate.
---
Blue Ocean Sangha
Address: 736 6th Street Miami Beach FL 33139
Tradition: Mahayana, Zen Master Thich Nhat Hanh\\'s Order of Interbeing
Affiliation: Order of Interbeing
E-mail: info@blueoceansangha.org
Website: http://www.blueoceansangha.org
Find on:


Spiritual Director: Thich Nhat Hanh
Notes and Events:
The Blue Ocean Sangha is a lay Buddhist community that practices mindfulness by following the teachings of Vietnamese Zen Master Thich Nhat Hanh. We provide a resource for study and practice of socially "Engaged Buddhism."

We meet every Sunday evening from 6 to 8 P.M. for sitting and walking meditation, a Dharma teaching and discussion at the Miami Life Center in South Beach (metered parking available). Although blankets and chairs are provided, feel free to bring your preferred sitting meditation arrangement.

We look forward to having you practice with us. Everyone is welcome!

---
Blue Ridge Meditation
Address: 24 Arlington Street. Asheville NC
Tradition: Theravada, Insight Meditation
E-mail: info@blueridgemeditation.com
Website: http://www.blueridgemeditation.com
Find on:


Teacher: Vincent Horn & Emily Horn
Spiritual Director: =
Notes and Events:
Blue Ridge Meditation is an urban practice center located in Asheville, North Carolina. We offer groups, classes, and workshops that provide a space to explore, awaken, and heal.
---
Blue River Bhavana
Address: Pilgrim Chapel 3801 Gilham Road. Kansas City, Mo. MO 64111
Tradition: Theravada
Affiliation: MidAmerica Dharma
E-mail: simpleyogi704@gmail.com
Find on:


Main Contact: Mike McFarland Email (Phone: 816-679-7170)
Notes and Events:
Meditation practice and discussion at 6:30 PM on Sundays.

---
Bluewater Community of Mindful Living
Address: 2713 Hancock Street Port Huron MI 48060
Tradition: Mahayana, Thich Nhat Hanh
Affiliation: Community of Mindful Living
Phone: 810-982-4597
E-mail: marybasrai@gmail.com
Website: http://www.bluewaterbuddhist.org
Find on:


Notes and Events:
Meets the second and fourth Sunday of each month at Studio 1219 in downtown
Port Huron and every Tuesday in Marysville. See website for details.

---
Bo Kwang Zen Center
Address: 4011 Juniata Saint Louis MO 63116
Tradition: Mahayana, Korean Zen
Affiliation: Taego Order
Phone: 3144200961
E-mail: dharmapunk3@hotmail.com
Find on:


Spiritual Director: Ven. Hae Won Sunim Email (Phone: 3144200961)
Main Contact: Ven. Hae Won Sunim Email (Phone: 3144200961)
Notes and Events:
Bo Kwang Zen Center was formed to teach and propagate Zen Buddhism in the west. Zen Buddhism, with its emphasis on meditation, is a way of cultivating compassion and wisdom through radical acceptance of what is. Meditation becomes an awareness and mindfulness of all that is, moment-to-moment and an appreciation of life in all its manifestations.
Although individuals are encouraged to become members and deepen their spiritual practice with others of this sangha under the direction of the Temple Monk, people of all faith traditions are invited to gather with us as we seek to foster greater communion and understanding among all beings.
Retreats, workshops and classes will be offered as determined by need and interest.
We are affiliated with the Korean Buddhist Taego order; one of the largest Zen orders in the world. We are also members of the International Mook Rim Society, a liberal Buddhist movement that strives for social justice and inter religious dialogue.
---
Bodhi Association Canada
Address:
Tradition: Mahayana, Tibetan tradition, Nyingmapa school
E-mail: fozixingfozixing@gmail.com
Website: http://www.buddhistweb.org/index.php/bodhi-institute/bodhi-association-canada
Find on:


Main Contact: Lauren Wang Email (Phone: 1 613 799 5562 )
Notes and Events:
Background:
Bodhi Association Canada, which was established in 2006, is a Buddhist group with the aim of studying and practising the teachings of Buddha. It has been registered officially according to federal requirements. Under the instruction of Khenpo SoDargye Rinpoche, and following the teachings associated with the Han Monk system of Serthar Larung WuMing (Five Sciences) Buddhist Institute, the Bodhi Association is organized to study and to practise both esoteric and tantric Dharma with the purposes of propagating wisdom and the great compassion and to benefit all sentient beings with invaluable Buddha's teachings. There are more than 50 members of the Association for present. The activities that include studying and practising of Dharma are organized in routine schedule. The courses on processing right now cover the teachings as following:《Great exposition of the Dzogchen Preliminaries》, 《Pure Land Practice in Tibetan Buddhism》, 《Five Sutras and One Commentary of Pure Land》, 《Comprehensive Commentary on Bodhicharyavatara》, etc.
Purposes:
On the peaceful land of Canada, our purpose is to propagate the Dharma, to enrich the mind with great compassion and wisdom according to Buddha's teaching; to eliminate the conflicting emotions, sufferings and pressures starting with the method of self-transforming, to fulfill our life with enrichment and joy, and to realize the real benefits to ourselves and to others.
Also, the Association organizes the activities of studying and practising of many kinds of sutras and commentaries following by the steps of Dharma studying systematically, with the purpose of cultivating the right acknowledge and the right opinion, and to absorb Buddha's teaching by heart.
Courses schedule: please refer to 《Admission Brochure of "Future-Orientation" by Bodhi Association《 in detail.
Routine Activities:
· Dharma Studies: to study, contemplate, and practise the Dharma in order to investigate the real meaning of Dharma, to dissolve the doubts and to establish the foundation of right thinking by form of group-study in local or online.
· Compassion to lives: to liberate and to protect the lifes from being killed, to protect the environment.
· Circulation of books and digital forms of dharma teachings by Khenpo SoDargye Rinpoche and other Guru Masters of Serthar Larung WuMing Buddhist Institute.
· Donations to Lamas in old age.
· Offering of "Meals for ten thousand of Monks" with an annual schedule.
· Taking care of people of senior age and patients needing help, and to provide hospice care and to organize lay Buddhists to recite sutra and mantra for helping dying and died people.
· Sutra courses for Children and Thangka painting class.
---
Bodhi House
Address: 4846 Johnson Point Rd Olympia WA 98516
Tradition: Vajrayana, Nyingma Tibetan
Phone: 360-459-1967
E-mail: bodhihouse@comcast.net
Website: http://www.bodhihouse.org
Find on:


teacher: Ani Tsering Chodron Email (Phone: 360-459-1967)
teacher: Lama Dechen Yeshe Wangmo Email (Phone: 360-459-1967)
Main Contact: laurie brown Email (Phone: 360-459-1967)
Notes and Events:
Regular pracitce groups meet Sunday and Wednesday:
Sunday 9:30 a.m. Longchen Nyingthig Ngondro/tsok allow for 1 1/2 hours
Sunday 11:15 a.m. Dakini Heart Essence (Yeshe Tsogyal) puja and tsok allow for 1 hour
Wednesday 5:00 p.m. Shower of Blessings puja - based on the 7-line prayer to Guru Rinpoche. Allow a generous hour.
25th day of the lunar month. Dakini Day tsok with Dakini Heart Essence saddhana. Please bring a finger food for the tsok. Allow for 2 hours.
4th Wednesday of the month at 6:15 p.m. a small group meets for book discussion. Currently we are reading Prajnaparamita; Mother of all the Buddhas, by Lex Hixon.
4th Sunday of the month at 3:30 p.m. South Sound Buddhist Peace Fellowship monthly meeting.
Please check our web site or sign up for e-news to get current information on programs and teachings.
---
Bodhi Institute of Compassion and Wisdom USA
Address:
Tradition: Mahayana, Tibetan tradition, Nyingmapa school
Phone: 626-600-bicw(2429)
E-mail: bicwusa@gmail.com
Website: http://www.buddhistweb.org/index.php/bodhi-institute/bodhi-institute-of-compassion-and-wisdom-usa
Find on:


Notes and Events:
Background
The Bodhi Institute of Compassion and Wisdom USA (BICW-USA) is a nonprofit organization registered with state and federal governments in the United States, and is made up of members from across the United States. Its main purposes are to propagate Buddhist teachings and philosophy and to bring benefit to sentient beings. BICWUSA enables all those interested to build a strong foundation in Buddhist study and practice by systematic learning, reflection, and meditation on Sutrayana and Mantrayana. The program is under the spiritual guidance of Khenpo SoDargye and its curricula follow those for ordained Han practitioners at Sertha Buddhist Institute, in Sichuan, China.
Objectives
We wish to promote Buddhism in the United States. We wish that the essence of wisdom and compassion of Buddhism will nourish people's minds, relieve pressure, and eliminate negative emotions and anguish. By working on ourselves first, we make our lives more meaningful and joyful, and gradually bring harmony to society. Through study, reflection, and meditating on various scriptures in an ordered and progressive way, the members of this society will develop the right view and assimilate the Dharma in their minds.
Courses on Study, Reflection, and Meditation
Details please see: "Guideline for Enrollment of 'Facing the Future', a study program of Bodhi Institute, Sertha Buddhist Institute, in Sichuan, China.
Regular Activities
Group learning and practice: to expound the meaning of the Dharma, to remove doubts about Buddhism and establish the correct view of it. Study groups are organized at a local level and via the Internet.
Respecting life: to carry out life-saving activities and to promote animal protection.
Distributing Dharma study materials: to make available the teaching texts and DVDs from Khenpo SoDargye and other teachers of the Sertha Institute.
Offering help to the old and the sick: to care for senior citizens and patients, to offer hospice care, to organize practice groups for recitation assistance. Offering disaster relief: to help disaster victims through material offerings and counseling.
Advocating environmental protection: to promote healthy lifestyles such as refraining from tobacco use and becoming a vegetarian.
Contact:
email: bicwusa@gmail.com
Phone: 626-600-BICW (626-600-2429)
---
Bodhi Light International (BLI) - Lu Mountain Temple
Address: 7509 Mooney Drive Rosemead CA 91770
Tradition: Mahayana, Chan and Pure Land
Affiliation: www.tinhdodaithua.org
Phone: 626-280-8801
E-mail: blipub@bli2pl.org
Website: http://www.bli2pl.org
Find on:


Spiritual Director: Ven. Master Yong Hua Email (Phone: 626-280-8801)
Notes and Events:
Vajra Sutra Lecture on every Sunday
Meditation training center
Buddhist chanting
Fo Qi and Chan Qi Assemblies are hosted twice per year
Publications: The Bequeathed Teachings Sutra, The Sutra in 42 Sections, Medicine Master Sutra, Earth Store Sutra, Small Amitabha Sutra, Pure Land Handbook
Free publications are available in printed books and online PDF files. All publications are available in English, Vietnamese, and Chinese.
Currently seeking for publication sponsorship and volunteering for Sutra translations.
---
Bodhi Meditation Center of Missouri
Address: Missouri Hazelwood MO 63042
Tradition: Theravada
Phone: 727-656-2243/
E-mail: bmcm2008@gmail.com
Find on:


Spiritual Director: Tawalama Bodhseehs Thero Email (Phone: 727-656-2243)

---
Bodhi Path Buddhist Center of Washington, DC Area
Address: 12540 Falls Road Potomac MD 20850
Tradition: Vajrayana, Tibetan, Karma Kagyu Lineage
Phone: 240-453-9200
E-mail: information@bodhipath.org
Website: http://www.bodhipath.org
Find on:


Teachers: Lama Tsonyi, Lama Rinchen, Lama Yeshe, Lama Dawa, Lama Tenpa
Main Contact: Paul Triolo Email (Phone: 240-453-9200)
Spiritual Director: H.H. Shamarpa Rinpoche
Notes and Events:
Bodhi Path is an international organization of Karma Kagyü Buddhism
Center Programs
Sundays

10:00 - 11:00am
Calm Abiding Meditation
11:00am - 12:00pm

Reading or Audio Teachings & Discussion
Buddhist Philosophy and Practice

Tuesdays

Calm Abiding Meditation
7:30 – 8:30 pm

Reading
8:30 – 9:30pm

Readings from Buddhist Literature


Thursdays

Introduction to Calm Abiding Meditation
Basic instruction with short periods of sitting.
7:30 - 8:30pm
---
Bodhicitta Sangha
Address: 706 North 1st Street, Suite 112 Minneapolis, MN 55401
Tradition: Vajrayana, Nyingma Lineage of Tibetan Buddhism
Phone: 612-568-7880
E-mail: meditation@bodhicittasangha.org
Website: http://www.bodhicittasangha.org/
Find on:


Spiritual Director: Khenpo Sherab Sangpo
Notes and Events:
Please visit bodhicittasangha.org to learn more about our teacher, Khenpo Sherab Sangpo, to learn more about our meditation centers in Minneapolis, Duluth, Ely and Hibbing, Minnesota, and to view our teaching schedule of meditation classes and retreats.

---
Bodhiheart Sangha
Address: Seattle WA 98102
Tradition: Non-Sectarian, Vajyayana and Burmese Vipassana
Affiliation: Tradition of the Dalai Lama
Phone: 206-383-4959
E-mail: bodhi.community@gmail.com
Website: http://www.bodhiheartsangha.org
Find on:


Main Contact: Ven. Dhammadinna
Teacher: Ven. Dhammadinna,
Spiritual Director: Dalai Lama
Notes and Events:
Bodhiheart Sangha is led by two western students of His Holiness the Dalai Lama. Ven. Dhammadinna ordained as a Buddhist nun in 1983 and practiced extensively in the Theravada tradition before becoming a disciple of H.H. Dalai Lama. Tenzin Jesse has studied deeply in the Tibetan tradition completing the 6 year Lama Tsongkhapa study program modeled on the traditional geshe curriculum. The teachings focus on the graduated topics for spiritual formation (lam rim) and vipassana meditation. Workshop topics include Medicine Buddha, applying Dharma to relationships, and studying classical Tibetan language for reading scriptures.
---
Bodhimarga
Address: P.O. Box 261037 Lakewood CO 80226
Tradition: Non-Sectarian
Affiliation: Prajnopaya Institute
Phone: 303-482-1496
E-mail: info@bodhimarga.org
Website: http://www.bodhimarga.org
Find on:


Teacher: The Venerable Tenzin Priyadarshi
Spiritual Director: The Venerable Tenzin Priyadarshi (Phone: 303-482-1496)
Notes and Events:
Bodhimarga (Sanskrit. Path to Enlightenment) is a non-sectarian (rimed) and non-denominational community dedicated to the study of Buddhadharma. Students are encouraged to engage in the study of Theravada, Mahayana, and Vajrayana (Triyana) schools. Bodhimarga emphasizes critical study combined with serious practice.
---
First Previous 79 80 81 82 83 84 85 86 87 88 89 90 91 92 93 94 95 96 97 Next Last