North America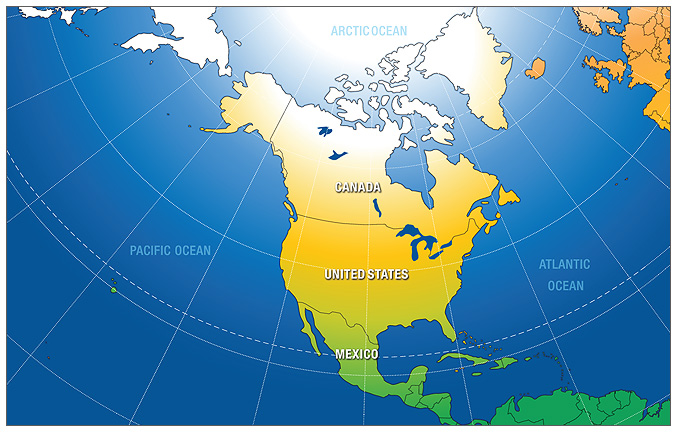 There were 2792 results matching your query.
First Previous 73 74 75 76 77 78 79 80 81 82 83 84 85 86 87 88 89 90 91 Next Last
Woodbine Engaged Buddhist (WEB) Community
Address: TX
Tradition: Mahayana, Zen Buddhist Master Thich Nhat Hahn
Affiliation: Community of Mindful Living
Phone: (972) 208-7425
E-mail: webcommunitytx@yahoo.com
Find on:


Contact: W. Staples

---
Woodbury Sangha
Address: MUUS 122 South Pomperaug Avenue Woodbury CN 06798
Tradition: Mahayana, Thich Nhat Hahn
Affiliation: Order of Interbeing
Phone: (203) 405 2576
E-mail: CharlieCT2002@yahoo.com
Website: webpages.charter.net/charliect2002/public_html/sangha/
Find on:


Contact: Charles Batchelder

---
Worcester Zen Community
Address: First Unitarian Church 90 Main Street, Worcester MA AND Worcester Zen Center Boundless Way Temple 1030 Pleasant Street, Worcester, MA 01602 MA
Tradition: Mahayana, Japanese Soto & Korean Rinzai (Linji)
Affiliation: Boundless Way Zen
E-mail: contact@worcesterzen.org
Website: http://www.worcesterzen.org/
Find on:


Teachers: Melissa Blacker and David Rynick

---
Words for the Compassionate Lotus (Temple of the Thousand Swallows)
Address: 255 N. Forest St 210 Bellingham WA 98225
Tradition: Mahayana
Affiliation: Compassionate Lotus School
Phone: 360-647-3683
E-mail: tasogare@earthlink.net
Website: http://words.for.the.path.tripod.com/
Find on:


Spiritual Director: Rev. Tasogare Shinju
Notes and Events:
Centre description
Semi-retired but accepting individual students on a one on one basis.
---
World Peace Ten Thousand Buddhas Sarina Stupa Temple
Address: 4303 River Road, Niagara Falls, ON L2E 3E8 Ontario
Tradition: Mahayana, Pure Land
Affiliation: Cham Shan Temple
Phone: (905) 371-2678
Find on:


Resident Director & Teacher: Ven Shan Kwang

---
World Zen Fellowship
Address: 1014 King Street, Suit #2 Alexandria VI 22314
Tradition: Mahayana, Patriarchal Lineage Zen
Affiliation: World Zen Fellowship
Phone: (703) 608-0900
E-mail: potomaczen@yahoo.com
Website: http://www.worldzen.org
Find on:


Main Contact: Pohwa Sunim
Spiritual Director: Pohwa Sunim

---
Xiang Yun Temple
Address: 6720 N. Capital of TX Highway Austin TX 78731
Tradition: Mahayana, Humanistic Buddhism-Chinese.
Affiliation: I.B.P.S. Fo Guang Shan
Phone: (512)346-6789
Fax: (512)346-3346
E-mail: blia.austin@gmail.com
Website: http://www.ibps-austin.org/
Find on:


Spiritual Director: Ven. Master Hsing Yun

---
Yakima Buddhist Church
Address: 212 W 2nd Street Wapato WA 98951
Tradition: Mahayana, Jodo Shinshu Buddhism
Affiliation: Buddhist Churches of America (BCA)
Phone: (509) 877 2743
Find on:

---
Yeshe Khorlo Nyingma Buddhist Centre
Address: 839 Foul Bay Road Victoria BC V8S4H6
Tradition: Vajrayana, Tibetan, Nyingma
Phone: (250) 658-0357
E-mail: damchos@shaw.ca
Website: http://www.yeshekhorlo.ca
Find on:


Contact: Damchos Douma
Teacher: Ven. Lopon Sang-ngag Yeshe
Spiritual Director: Gangteng Tulku Rinpoche

---
Yeshe Khorlo, Inc
Address: P.O. Box 87 Crestone CO 81131
Tradition: Vajrayana, Tibetan, Nyingma
Affiliation: Lopon Phurba Dorji, and Lama Chhimi Kinley
Phone: (719) 256-5224
E-mail: labdron@yahoo.com
Website: http://www.yeshekhorlo.org
Find on:


Teachers: Gangteng Tulku Rinpoche,
Contact: Pat Keenan or Shauna Ianson
Spiritual Director: H.E. Gangteng Tulku Rinpoche

---
Yogi Tsori Dechen Rinpoche (YTDR)
Address: Sedona AZ 86336
Tradition: Vajrayana
Phone: 928 254-9321
E-mail: mfoster@ytdr.org
Website: http://www.ytdr.org
Find on:


Spiritual Director: Tsori Dechen Rinpoche
Dharma Coordinator: Michel Foster Email (Phone: 928 254-9321)
Teacher: Tsori Dechen Rinpoche

---
Young Buddhists Association of San Francisco
Address: 1881 Pine Street San Francisco CA 94109
Tradition: Mahayana, Jodo Shinshu (Pureland)
Affiliation: Yound Buddhists Association of America
E-mail: minidora24@excite.co.jp
Website: http://www.geocities.com/bcsfhome/yba.html
Find on:


Contact: Lika Sasaki (President)
Teacher: Shizuko Siegel

---
Zabsang Institute
Address: 3570 Main Highway, Coconut Grove, FL 33133 FL
Tradition: Tibetan, Karma Kagyu, Non-Sectarian
E-mail: info@zabsang.org
Website: http://www.zabsang.org
Find on:


Teachers: Master Chufei Tsai, Khenpo Tsultrim Gyamtso Rinpoche
Spiritual Director: Master Chufei Tsai

---
Zen Affiliate of Burlington
Address: 54 Rivermount Terrace Burlington VT 05401
Tradition: Mahayana, Soto/Rinzai Zen
Affiliation: Zen Mountain Monastery (NY)
Phone: (802) 658-6466 or (802) 862-2000
Website: http://www.mro.org/smr/vermont/
Find on:

---
Zen Buddhist Temple
Address: (Buddhist Society of Compassionate Wisdom) 1710 W. Cornelia (Near Ashland & Belmont) Chicago, IL 60657-1219 IL
Tradition: Mahayana, Korean Chogye Zen
Affiliation: Buddhist Society of Compassionate Wisdom
E-mail: buddha@enteract.com
Website: http://www.zenbuddhisttemple.org
Find on:


Contact: Irjo Mark Gemmill
Teacher: Ven. Samu Sunim

---
Zen Buddhist Temple Toronto
Address: 297 College, Toronto ON M5T 1S2 Ontario
Tradition: Mahayana, Korean Chogye Zen
Affiliation: Buddhist Society of Compassionate Wisdom
Phone: (416) 658-0137
Website: http://www.zenbuddhisttemple.org
Find on:


Spiritual Director: Ven. Samu Sunim

---
Zen Center of Asheville
Address: PO Box 17274, Asheville, NC 28816-7274 191 Murdock Avenue, North Asheville NC
Tradition: Mahayana, Soto Zen
Phone: (828) 253-2314
E-mail: info@zcasheville.org
Website: http://zcasheville.org/
Find on:


Teacher: Reverend Teijo Munnich

---
Zen Center of Denver
Address: 3101 W 31st Avenue Denver CO 80211
Tradition: Mahayana, Soto/Rinzai Zen
Affiliation: Diamond Sangha
Phone: (303) 455-1500
E-mail: office@zencenterofdenver.org
Website: http://www.zencenterofdenver.org
Find on:


Contact: Shonen Dunley
Spiritual Director: Ven. Danan Henry

---
Zen Center of Hawaii
Address: P.O. Box 2066, Kamuela, HI 96743 HI
Tradition: Mahayana, Soto/Rinzai Zen
E-mail: zch@aloha.net
Find on:

---
Zen Center of Hot Springs
Address: Hot Springs AS 71902-1260
Tradition: Mahayana, Rinzai Zen
Affiliation: Tofuku-ji Monastery, Kyoto
Phone: (501) 767-6096
Find on:


Contact: Howard Lee Kilby
Teacher: Howard Lee Kilby
Notes and Events:
P.O. Box 1260 , Hot Springs AS 71902-1260

---
Zen Center of Las Vegas
Address: 5115 S Industrial Road #902 Las Vegas NV 89118
Tradition: Mahayana, Korean Zen (Seon)
Affiliation: Kwan Um School of Zen
Phone: (702) 293-4222
E-mail: zen@lasvegas.com
Website: http://www.greatbrightness.org
Find on:


Contact: Thom Pastor
Guiding Teacher: Zen Master Thom Pastor
Spiritual Director: Zen Master Seung Sahn

---
Zen Center of Los Angeles (ZCLA)
Address: 923 South Normandie Avenue Los Angeles, CA 90006
Tradition: Mahayana, White Plum Sangha
Website: http://www.zencenter.org
Find on:

---
Zen Center of New York City
Address: Fire Lotus Temple 500 State Street, New York, NY 11217 under the direction of ZMM Vice-Abbess Bonnie Myotai Treace, Sensei NY
Tradition: Mahayana
Affiliation: Urban branch of Zen Mountain Monastery
Phone: (212) 642-1591
E-mail: zcnyc@zen-mtn.org
Website: http://www.zen-mtn.org/zcnyc
Find on:

---
Zen Center of Orange County
Address: 120 East 18th Street Costa Mesa CA 92627
Tradition: Mahayana, Zen
E-mail: zencenter@zcoc.org
Website: http://www.zcoc.org
Find on:


Teacher: Dr. Deborah Barrett

---
Zen Center of Pittsburgh - Deep Spring Temple
Address: 124 Willow Ridge Road, Sewickley, PA 15143 PA
Tradition: Mahayana, Soto Zen
Affiliation: Order of the Prairie Wind
E-mail: kyoki@prairiewindzen.org
Website: http://www.prairiewindzen.org/zcp/
Find on:


Spiritual Director: Rev. Kyoki Roberts

---
First Previous 73 74 75 76 77 78 79 80 81 82 83 84 85 86 87 88 89 90 91 Next Last