North America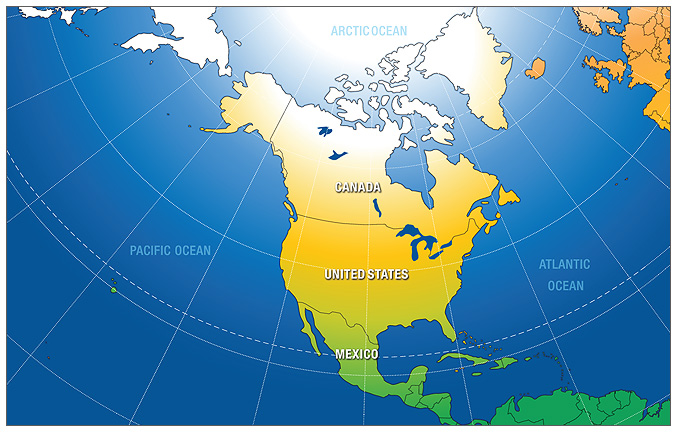 There were 3025 results matching your query.
First Previous 84 85 86 87 88 89 90 91 92 93 94 95 96 97 98 99 100 101 102 Next Last
D.I.Y. Dharma
Tradition: Non-Sectarian
Website: http://diydharma.org
Notes and Events:
We are a community of freaks, geeks, queers, rebels and outcasts, who meditate together in the Buddhist tradition.
We sit Sunday nights from 7:00 to 8:00pm (please arrive 15 minutes prior) at Unity Yoga – 1672 E. 10th Ave, Vancouver, BC, Unceded Coast Salish Territory. Tuesday nights we sit from 7:30 to 9pm. The address for our Tuesday sits will be visible to you at the top of the left column of the home page once you create an account and login to our website.
On our website we maintain an audio archive of several thousand dharma talks, guided mediations, lectures and interviews.
---
Dae Yen Sa International Buddhist Temple and Meditation Center
Address: 19 Kinsey Road, New Hartford, CT 06057 CN
Tradition: Mahayana
Phone: 860-489-3254
E-mail: daeyensatemple@gmail.com
Find on:


Contact: Bo Gak Sunim Email
Notes and Events:
Dae Yen Sa International Buddhist Temple and Meditation Center, located in New Hartford, Connecticut, serves the spiritual needs of a diverse community of individuals of all ages and spiritual backgrounds.

For over 30 years Dae Yen Sa has been a place of refuge for those seeking liberation from the bonds of greed, hatred and ignorance. Rooted in the ground of Korean Zen Buddhism, and under the direction of Abbot, Ven. Dae San Dae Sa, we offer instruction and practice in meditation, chanting, and dharma study, as well as yoga and qi gong. We hold traditional ceremonies, and conduct retreat days for individuals and groups throughout the year. We invite you to practice with us.

---
Dari Rulai Temple
Address: 148 S. 8th Ave, Ste. A La Puente CA 91746
Tradition: Mahayana, 49th MahaAcharya, the Dharma Lineage Holder of the Esoteric School, AND the 47th Lineage Holder of the Linji School of Chan/Zen Buddhism, and the 16th Linage Holder of the renouwned Zhaojue
Affiliation: MahaVairocana Dharma King Dechan Jueren
Phone: 626-330-0921
Fax: 626-330-4971
E-mail: darirulaitemple@hotmail.com
Website: http://www.dari-rulai-temple.org
Find on:


Abbot, Vajracharya: Dan Kendall, Chanzhi Decheng
Main Contact: Abbot of the Temple Email (Phone: 626-330-0921)
Teacher: Zanze Pandit, Chanzhi Dezhi
Spiritual Director: Maha Vairocana Dechan Jueren
Notes and Events:

Teachings

Buddhist esoteric practice involves the use of mantras, mudras, and visualizations to go from an ordinary state of mind to a higher state. A daily meditation practice is essential to greatly speed the natural self-healing process of the body.

Foundation Practices:

Treasure Vase
Calming and Relaxing
Diamond Wisdom
Dhyana Yoga
Prajna Akasagarbha

Advanced Practices:

Medicine Buddha Dharma
Buddhist Healing Techniques
Black Furious Manjusri Dharma
Ucchusma Vajrapala Sutra
Dharma Instruments
Dharani Cover Mala Dharma

Treasure Vase
This Dharma has been used by many practitioners to keep their bodies warm in the cold Himalayan snows, and cool in the blazing heat of the Gobi desert.

The practitioner develops purity and stillness of being, which brings the body under the complete influence of the mind. When the mind is in complete stillness, the body will not change as the environment changes.

Practice the Outer Qi Generating and Releasing dharma for self-healing and to cultivate the ability to heal others. Learn to adapt to extreme weather with the body warming and cooling meditation techniques.

Calming and Relaxing
The first state of Zen (Chan, or Dhyana) meditation. Learn how to enter into state by eliminating the resisting mind through the practice of Guided Calming, Body Relaxation, Mind Relaxation, and Mind Transcendence.

Diamond Wisdom
The second state of Zen meditation. Learn to firm the seed through the state of motion and stillness, being and non-being, called. Contains the Interflow of the Four Links, the Simultaneous Rotation of the Five Wheels, the Illumination of the Nine Suns, and the Observation of One Unified Body.

Dhyana Yoga
The fourth state of Zen Meditation. Attain direct knowledge and insight into the ineffable using the Eight Word Heart Dharma. Tranquil Contemplation, or Diamond Yoga Method: Calm, Null, Sink, and Fall. Transcendental Meditation, the main content of Dhyana cultivation: Chan, Din, Know, and Wisdom/Insight.

Prajna Akasagarbha
The Prajna Akasagarbha is an esoteric Buddhist healing dharma practice which literally means, wisdom hidden in the womb of space. This ancient dharma practice of Akasagarbha Bodhisattva, which was hidden in China for centuries, is considered a key to enlightenment, valued for its ability to increase physical vitality and energy, and bring forth rapid spiritual progress.

In essence, it is a sequence of movements (mudras) combined with visualizations and a mantra that help to align the individual to the universe and awaken the sleeping seeds of Alaya consciousness in the body.

The 16 basic mudras, when practiced diligently, will help the practitioner experience the gravitational pulls of the heavenly bodies, grasp the rhythm of nature, and attain health, prosperity, and wisdom. It flows like water and moves slowly with great depth. It is fun to do and suitable for all ages and abilities. Wear comfortable clothing.

Medicine Buddha Dharma
The sanskrit name of the Medicine Buddha is Bhaisajyaraja. The Chinese call him Yao Shi Fo, the Tibetans Sangye Menla, and the Japanese Yakushi. He is a great Master who made many vows to alleviate the suffering of all beings. The Medicine Master Lapis Lazuli Light King Buddha Extinguishing Disaster and Prolonging Life Dharma is for healing, protection, and prevention of illness and disease, as well as for extinguishing disaster, extending life, and bringing forth good luck. Includes separate purifying techniques for food, water and air.

Buddhist Healing Techniques
This workshop contains various meditations, applications, and techniques used by Buddhist healers to handle situations ranging from a simple headache to tumors and cancer.

Black Furious Manjusri Bodhisattva Bodyguardian Dharma
Currently not available to non-disciples.
This teaching was brought from India to China in 749 AD, and was traditionally taught only to initiated disciples. This dharma is used for spiritual protection from negative forces, and to extinguish accidents, disasters, and bad fortune.

Black Manjusri builds a foundation for advanced Feng Shui, space clearing, and dealing with problems associated with unusual phenomenon.
---
Davis Buddhist Meditation and Study Group
Address: 27074 Patwin Road Davis CA 95616
Tradition: Theravada, Peer led Buddhist meditation and study group
Affiliation: Mountain Stream Meditation Center
Phone: (530) 219.7900
E-mail: auctionjack@gmail.com
Website: http://davisinsightgroup.org
Find on:


Main Contact: Jack Young Email (Phone: (530) 219.7900)
Notes and Events:
Who and what...
We are a lay Buddhist meditation and study group. We have been meeting regularly since 1994. Generally, we follow a Theravadan practice but all are welcome and will find a comfortable environment for following their Buddhist practice. There is a sitting meditation for 30 minutes, 10 minutes of walking meditation a peer led Dharma discussion and tea / conversation time. Meditation instruction available weekly.
Zafus and zabutons are available.

Where...:
Unitarian Universalist Church of Davis
27074 Patwin Road, Davis, California

Directions:
Patwin Road is 1.5 miles west of Hwy 113 off Russell Blvd. After turning south on Patwin road, the Church is 100 yards on the right. Our group meets in the main hall (through main entrance, then turn right).

When...:
Weekly Meditation - and discussion every Thursday evening: 7:30 to 9:00.
***Beginning March 6, 2008, the time will change to: 7pm to 8:30pm.***
Monthly Potluck - Third Thursday of each month at 6 pm (meet in the kitchen (through main entrance and to the left).
Monthly 'Morning of Mindfulness' (half-day sitting) - Second Saturday of each month from 9:00 AM to 12:30 AM.
---
Dawn Mountain Center for Tibetan Buddhism
Address: 2010 Naomi St., Suite A Houston TX 77054
Tradition: Vajrayana, Nyingma
Phone: 7136300354
E-mail: info@dawnmountain.org
Website: http;//www.dawnmountain.org
Find on:


Teacher: Harvey B. Aronson / Lama Namgyal Dorje
Spiritual Director: Anne C. Klein / Lama Rigzin Drolma Email (Phone: 17136300354)
Main Contact: Jerri Edgington Email (Phone: 17136300354)
Notes and Events:
Free Guided Meditation each Sunday at 11:00am. Teaching Tuesdays - first and third Tuesdays of each month with Anne and Harvey, 7:00 to 9:00pm. Three-year Dzogchen Cycles program enrolling now - initiating retreat is May 5-12, 2017 at our center in Houston. We broadcast much of what we do online, and we invite you to visit us at dawnmountain.org, YouTube.com/dawnmountain, or facebook.com/dawnmountain.
---
Dawn Mountain Tibetan Temple Community Center & Research Institute
Address: 1925 B Richmond Avenue Houston TX 77098-3401
Tradition: Vajrayana, Mindfulness, Dzogchen,
Phone: (713) 630-0354
Website: http://www.dawnmountain.org/
Find on:


Spiritual Director: Founder Anne Klein
Notes and Events:
Guided meditation is offered 11 a.m. to noon Sundays,
Teaching Tuesdays are 7 to 9 p.m. the first and third Tuesdays of the month.

---
Dayton, Ohio Miami Valley Meditation at SKH Quest Center
Address: c/o SKH Quest Center 6236 Far HIlls Avenue Dayton OH 45459
Tradition: Vajrayana, Japanese Tendai and Tibetan Sakya traditions
Affiliation: Tendai Mitsugon-An and Vikramasila Palden Sakya Centers
Phone: (937) 436-9990
E-mail: info@bluelotusassembly.org
Website: http://www.BlueLotusAssembly.org
Find on:


Spiritual Director: An-shu Stephen K. Hayes
Notes and Events:
Chenrezig - Kannon - Avalokiteshvara yoga meditation 8:30 - 9:30 pm on Wednesday closest to the full moon. Join us for a full moon meditation practice in generating awareness of our inherent proclivity towards compassionate intelligent encouraging engagement with the world, through identification with our own inner nature of being a "heroic bright light who hears the sorrows of the world".

This center also known as Blue Lotus Assembly

---
Deep Streams Zen Institute
Address: 1801 Bush Street, Suite 213 San Francisco CA 94109
Tradition: Mahayana, Zen
Affiliation: Diamond Sangha
Phone: (415) 353-5363
Fax: (415) 353-5794
E-mail: admin@deepstreams.org
Website: http://www.deepstreams.org
Find on:


Spiritual Director: Joseph Bobrow Email (Phone: (415) 353-5363)
Notes and Events:
Join us on Tuesday evenings, 7 pm, at the Cultural Integration Fellowship at Fulton and 3rd. Ave. for regular zazen sittings. Sittings include zazen (zen meditation), brief talk by Joseph, and tea to follow. Meditation periods are 25 minutes long and you may sit in any position you like, including a chair. Beginners as well as seasoned practitioners are welcome, and instruction is provided. Please plan to arrive by 6:50 pm.
---
Delaware Valley Zen Center
Address: P.O. Box 7837 Newark, DE 19714-7837 Newark DE 19714-7837
Tradition: Mahayana, Korean Chogye Order
Affiliation: Kwan Um School of Zen
Phone: (302) 981-6209
E-mail: dvzcinfo@gmail.com
Website: http://www.dvzc.org
Find on:


Main Contact: José Ramírez Email (Phone: 302 981-6209)
Spiritual Director: Zen Master Dae Kwang
Notes and Events:
Weekly Practice Schedule

We offer regular Zen practice on Wednesday evenings which includes chanting, sitting meditation and walking meditation, consulting interviews and Dharma talks. Our weekly practice is offered free of charge, and is open to the general public.
Chanting and Zen Meditation

Chanting from 7:00 PM - 7:30 PM.
Sitting and walking meditation from 7:30 PM - 8:30 PM.

(Consult the calendar for updates or occasional adjustments to these times).

Meditation Instruction

If you are new to Zen meditation, or need a refresher, we offer meditation instruction the first Wednesday of every month.

Instruction begins promptly at 6:30 PM, so please be there by 6:25 PM. Remember to wear comfortable and loose clothing.

(Consult the calendar for updates or occasional adjustments to these times).
Practice is held at New Ark United Church of Christ, 300 East Main St, Newark, DE 19711.

Directions: Main Street is a one-way street. The church is after the Newark Emergency Center, just past Kelway Plaza on the right. The churchs parking lot is behind the church, with handicapped spaces in front. Please enter using the back entrance.

---
Delray Beach Buddhist Meditation Group
Address: 112 S. Federal Highway (in the Artful Dreamers studio)
Tradition: Vajrayana, Karma Kagyu
Phone: 561 246-8739
E-mail: kenfasano@hotmail.com
Website: http://delraymeditationgroup.org/
Find on:


Main Contact: Ken Fasano Email (Phone: 561 246-8739)
Notes and Events:
The Delray Beach Buddhist Meditation Group was started in the spring of 2013. Our purpose is to make available to all who are interested the teachings and practices of the Karma Kagyu school of Tibetan Buddhism, and to serve our community through meditation and study.
We meet at 112 S. Federal Highway, Boynton Beach, Florida, in the
Artful Dreamers studio
, just south of E. Ocean Avenue, east of US 1 in Boynton Beach.
---
Delta Lotus Sangha
Address: 3821 Airport Blvd., Suite B Mobile, AL 36608 Mobile 36608
Tradition: Mahayana, Thich Nhat Hanh
E-mail: joanwsdixon@gmail.com
Website: http://www.meetup.com/Delta-Lotus-Sangha/
Find on:


Notes and Events:
We gather as a Sangha (community of practitioners) in the tradition of Zen Master Thich Nhat Hanh (known as Thay) to provide an opportunity to those that wish to deepen their Mindfulness Meditation Practice.
Second and Fourth Monday of the Month
Our Sangha Practice includes Mindful Movements, Recitation of the Mindfulness Trainings, Dharma teachings, Sharing, Sitting Meditation and Singing. Some days we do Walking Meditation. All based on the daily practice at Thich Nhat Hanh's Monastery in southern France. We start at 5:30 and end around 8:00.
First, Third and Fifth(extra) Monday of the Month
We meet for a sitting meditation starting with Mindful Movements at 5:30 pm, meditation at 5:45 pm and ending at 6:45 pm.
We meet at the Meditation Center, 3821 Airport Blvd.,Suite B, Mobile, AL (use the middle door facing Airport Blvd.) Please arrive 10 minutes early so we can maintain a serene environment for meditation. Cushions and chairs are provided; you are welcome to bring your own cushions and dress comfortably.
New people who want to learn more about meditation or our practice are always welcome at any of our Sanghas practice or meditations. One of our members will be happy to introduce you to the basics of the practice and answer any questions you have. Everyone is welcome, regardless of religious affiliation or level of experience with Buddhism.
As Thay said during a Dharma Talk at the Hand of the Buddha Retreat in Plum Village:
"If we know how to live our daily life in mindfulness, concentration, and harmony, then peace, happiness and brotherhood become a reality."
"In society, much of our suffering comes from feeling disconnected from one another. We often do not feel a real connection even with people we live close to, such as our neighbors, our co-workers and even our family members. Each person lives separately, cut off from the support of the community. Being with the Sangha can heal these feelings of isolation and separation. We practice together, meditate, share and discuss the Dharma as a way of life. Just by participating with other fellow practitioners in these activities, we can experience a sense of peace, love and acceptance.
Thay often says that the Sangha is a garden, full of many varieties of trees and flowers. When we can look at ourselves and at others as beautiful, unique flowers and trees, we can truly grow to understand and love one another. One flower may bloom early in the spring and another flower may bloom in late summer. One tree may bear many fruits and another tree may offer cool shade. No one plant is greater, or lesser, or the same as any other plant in the garden. Each member of the Sangha also has unique gifts to offer to the community. We each have areas that need attention as well. When we can appreciate each member's contribution and see our weaknesses as potential for growth, we can learn to live together harmoniously. Our practice is to see that we are a flower or a tree, and that we are the whole garden as well, all interconnected."
Come sit with us!
http://www.magnoliavillage.org/

---
Deming Zen Center
Address: 200 S. Nickel Street Deming NM 88030
Tradition: Mahayana, Zen Master Seung Sahn
Affiliation: Kwan Um School of Zen
Phone: 575-545-4665
E-mail: info@demingzen.org
Website: http://www.demingzen.org
Find on:


Main Contact: MuMun Algernon D Ammassa Email (Phone: 575-545-4665)
Spiritual Director: Judy Roitman, JDPSN Email (Phone: 575-545-4665)
Notes and Events:
A developing Zen Center and affiliate of the Kwan Um School of Zen.
We meet twice per week and hold public dharma talks and quarterly retreats.
We offer meditation instruction, public talks, private consulting interviews, and individual and sangha ceremonies.
Our Guiding Teacher is Judy Roitman, JDPSN, who received inka from Zen Master Seung Sahn in 1998.
Our programs are available at no cost. Donations are encouraged to defray expenses and help the group improve its services.
---
Des Moines Meditation and Mindfulness Group
Tradition: Mahayana, Mindfulness
Affiliation: Mid American Dharma; Community of Mindful Living
Phone: (515) 255-8398
E-mail: charlesday1@mchsi.com
Website: http://www.desmoinesmeditation.com
Main Contact: Charles Day Email (Phone: 515-255-8398)
Notes and Events:
Sittings and Dharma Talk every Tuesday at 7:30 pm at the Friends Meeting House, 4211 Grand Ave., Des Moines, IA. Occasional all-day retreats are held.

---
Detroit Lotus Sangha
Address: The Center for the Physical Arts (Mejishi Martial Arts) 247 W. Nine Mile Rd. Ferndale MI 48220
Tradition: Mahayana, Zen Master Thích Nhất Hạnh
Phone: Sean at (734) 658-0877
E-mail: info@detroitlotussangha.org
Website: http://www.detroitlotussangha.org/
Find on:


Notes and Events:
meets every Sunday at 9:45 A.M - 11:45 A.M
Sitting and Walking Meditation. Open Dharma discussion.
---
Detroit Zen Center
Address: 11464 Mitchel Street, Hamtramck, MI 48212 MI
Tradition: Mahayana, Lin-chi (Rinzai) Zen
Affiliation: Korean Chogye Order; Sudeok-sa Temple
Phone: (313) 366-7738
E-mail: info@detroitzencenter.org
Website: http://www.detroitzencenter.org
Find on:


Main Contact: Myungju Sunim
Teacher: Hwalson Sunim
Notes and Events:
Dharma Exchange Program.
Sustainable, community-based lifestyle & environment.
Raw organic food cafe/market to support Center.

Daily am/pm practice, regualar intensive retreats.

---
Dhamma Kyaung Samgha
Address: (Practicing Buddha\'s Way) Goshen IN 45626
Tradition: Non-Sectarian, Independent, Foundational & Engaged Practice Center based on the Buddha\'s Dhamma
Affiliation: DKS is an Independent Lay Community of Dhamma followers
Phone: (520) 247.2867
E-mail: dhamma_kyaung_samgha@yahoo.com
Website: http://groups.yahoo.com/group/DhammaKyaungSamgha/
Find on:


Contact: Nayaidhamma
Teacher: Lay Community
Spiritual Director: Nayaidhamma, Saya Email (Phone: 574.606.5130)
Notes and Events:
Practicing Buddha\'s Way (DKS) is a lay community that strives to put into practice in our every day lives the complex and strict guidelines set forth by Buddha for his Dhamma. DKS members strive to study, share their knowledge, practice and clarification of the Dhamma; in a Lay Community, with a strong ethic of not misrepresenting the Buddha's teachings.
Puja Service Honour & Homage
DKS will again be hosting Sunday Noon Puja in our new town of Goshen, Indiana; beginning on April 20 2008. Puja lasts about an hour-and-a-half and includes: Homage, taking Refuge, daily Precepts, brief Dhamma talk, silent meditation, chanting of Suttas and closing Homage.
DKS Metta Samgha (Dhamma Study)
Small study groups are available for those who wish to learn more about Buddhism or continue their education of the Dhamma. Please contact us for current days, times and directions.
---
Dhamma Sukha Meditation Center and Anathapindika\'s Park Complex
Address: 8218 County Road 204 Annapolis, MO 63620 Ironton, MO MO 63620
Tradition: Theravada, Most Ven. Sayadaw Gyi U Vimalaramsi MahaThera
Affiliation: Buddhist American Forest Tradition
Phone: 573-546-1214
E-mail: sisterkhema@dhammasukha.org
Website: http://www.dhammasukha.org
Find on:


Abbot: Ven. Bhante Vimalaramsi Email (Phone: 573-546-1214)
Master Teacher: Bhante Vimalaramsi Email (Phone: 573-546-1214)
Main Contact: Ven. Sister Khema Email (Phone: 573-546-1214)
Teacher: Bhante Vimalaramsi
Spiritual Director: Bhante Vimalaramsi Email (Phone: 573-546-1214)
Notes and Events:
Dhamma Sukha Meditation Center ( DSMC) and Anathapindikas Study Park Complex is located in the Ozark mountain forest near to Ironton, MO. it is supported by the United International Buddha Dhamma Society (UIBDS). The center offers one-on-one personal training and investigation retreats for two weeks at a time with Most Ven, Bhante Vimalaramsi and Ven. Sister Khema who train people in Tranquil Wisdom insight Meditation. This practice brings together again the practices of Serenity and Insight Meditation as they were originally given to us through the early Pali Canon.

The center is located on 102 acres of land about 13 miles outside of Ironton, Missouri. Presently (DEC-2010) the center has a capacity for up to 11 students in training at one time. More residences are under construction. there is vast support for this project around the world now. The monastic area can train three people at one time in a separate area and is growing.

The summer months of Rains retreat, usually July - October, are best for training. Retreats can begin as early as April if approved. Visiting monks present Pali classes, assist with research and writing, teach Buddhist history, and Sutta study is daily addressed through Dhamma talks which students are encouraged to investigate. Dhamma English is taught to monks and nuns here also. There is an active Ordination program for men and women.

This is a rustic environment where you will be asked to practice what you hear in Dhamma talks to confirm it when you see it. There are daily interviews with students. There are outside and inside sitting and walking areas.
If interested in attending, you should contact Sister Khema. this year 2011 there will be two week limts for first time visitors. Times may later be extended on other visits upon approval by the Abbot. This practice is one you can take with you into life and it changes everything and brings back your smile according to the level of your understanding. It is great. It certainly wakes up your understanding of the Dhamma by tweaking whatever you have been practicing and is very useful.

Visiting monastics should contact Sister Khema to then be approved by Ven. Vimalaramsi for training and assistance.
Contact us through the website for more information.
We look forward to hearing from you.
In the Dhamma
Ven. Sister Khema

---
Dhamma Vihara
Address: Dhamma Vihara Apartado Postal 19 Banderilla Ver. C.P. 91300 México
Tradition: Theravada, Burmese-everyone welcome!!
E-mail: correo@cmbt.org
Website: http://dhammavihara.org/drupal-DV/
Find on:


Teacher: Ven.U Nandisena
Spiritual Director: Late Venerable U Silananda
Notes and Events:
Dhamma Vihara is located on the foothills of the Sierra Madre Oriental near the city of Jalapa in the State of Veracruz.
---
Dhamma Wheel Meditation Society
Address: 1518, S. Haven Drive Clearwater FL 33764
Tradition: Theravada
Phone: 727 242-7239
E-mail: thedwms@yahoo.com
Website: http://dhammawheelmeditationsociety.org
Find on:


Spiritual Director: Bhante Dhammawansha Email (Phone: 727 536-9241)
Notes and Events:
Vipassana Meditation Thursdays at 7PM
Metta Meditation and Dhamma discussions Sundays at 6PM
Dhamma Kids group meets on weekly, times vary.
---
Dhammabucha Rocksprings Meditation and Retreat Sanctuary
Address: 2382 Indian Springs Road. Barksdale TX 78828
Tradition: Theravada, Thai forest Tradition of Ajahn Mun
Affiliation: Wat Dhammabucha - San Antonio
Phone: 1 830 683 2419
E-mail: rockspringsinfo@aol.com
Website: http://www.dhammarocksprings.org/
Find on:


Teacher: Eddie and Janet Rock
Main Contact: Eddie and Janet Rock Email (Phone: 1 830 683 2419)
Spiritual Director: Venerable Luang Por Samarn Saengsri Email
Notes and Events:
The sanctuary is located on eighty-five quiet, wooded acres away from paved roads and cell phone signals, a perfect setting for meditation practice. The Buddha said, "Here are roots of trees, here are empty huts – practice jhana! (meditation). Do not be negligent! Do not regret it later!"

Following the forest monastery tradition in Thailand, monks, nuns, and lay people reside and practice individually in kutis (small 8' x 8' cabins) which are spaced around the hillsides, using the sala (central meditation hall) for meals, dhamma study, chanting, and group meditation. The experience of aloneness and detachment, away from the hustle and bustle of the world, offers a rare opportunity to take his or her meditation practice and spiritual development to new levels.

The sanctuary is maintained by two full-time resident anagarikas: Upasaka Eddie Rock and Upasika Janet Rock, who support visiting meditators by providing food, lodging, and meditation guidance if requested based on the fundamentals of Theravada Buddhist spiritual practice as originally taught by the Buddha 2,550 years ago.

We provide the opportunity for you to schedule your own time here, whether it is only a quick day visit or a long-term retreat.
For those staying overnight, taking the Eight Precepts is a requirement, which are the foundation of Buddhist training and a prerequisite to successful meditation practice.

---
Dhammadharini
Address: 6791 Sturtevant Drive. Penngrove 94951
Tradition: Theravada, Bhikkhuni Monastery
Phone: 7075839522
E-mail: dhammadharini.monastery@gmail.com
Website: http://www.dhammadharini.net
Find on:


Main Contact: Ven. Tathaloka Mahatheri Email (Phone: 7075839522)
Spiritual Director: Ven. Tathaloka Mahatheri Email (Phone: 7075839522)
Notes and Events:
Founded by Ayya Tathaloka & friends in 2005, Dhammadharini was first in the Western United States to offer a support network for bhikkhunis in Theravada Buddhism. Our monastics have served as a vanguard & continue to deepen and refine their skill in nurturing an awakening and awakened Sangha.
---
Dhammakaya Meditation Center Boston
Address: 65 Roberts Street, Quincy MA 02169 Quincy MA 02169-6466
Tradition: Theravada
Phone: 617-479-0674
Fax: 617-479-0674
E-mail: bostonmeditation@gmail.com
Website: http://www.dmcboston.org
Find on:

---
Dharma Buddies
Address: 400 Broadway Seattle WA 98122
Tradition: Non-Sectarian
E-mail: dharma_buddies@yahoogroups.com
Website: http://www.dharmabuddies.org/
Find on:


Main Contact: Brian Smith Email (Phone: 206 334 7404)
Notes and Events:
Dharma Buddies is a Buddhist meditation and discussion group for Gay, Bisexual, and Transgender men in the Seattle area. L/B/T Buddhist women may want to check out the Lotus Sisters group.

Dharma Buddies meets Sundays at 11:00 am for a 45-minute silent meditation followed by tea and conversation. Dharma Buddies meets at Cal Anderson House, located at 400 Broadway on the northeast corner of Broadway and Terrace Street, just north of where Broadway and Boren intersect.

We are a diverse group with a wide range of backgrounds and experience with Buddhist teachings. We endeavor to practice deep listening and mindful speech as we share insights and discuss questions relative to our lives as gay Buddhists.
---
Dharma College
Address: 2222 Harold Way Berkeley CA
Tradition: Vajrayana, Nyingma lineage of Tibetan Buddhism.
Phone: 510.809.2010, ext. 676 Fax: 510.704.1105
E-mail: info@dharma-college.com
Website: http://dharma-college.com/
Find on:


Teacher: Robin Caton, Co-Director
Spiritual Director: founder, Tarthang Tulku,
Notes and Events:
We extend a warm welcome to you from Dharma College, a new school of higher learning open to inquiring adults of all backgrounds. With your participation, we will develop fresh perspectives on the transformative potential of the human mind. Our six-week Fall classes begin on October 3.
In 2012, we are offering three introductory courses in the Revelations of Mind program, based on new teachings by Dharma College founder, Tarthang Tulku, a traditionally trained Tibetan lama in the Nyingma lineage of Tibetan Buddhism.
NOTE: HAROLD WAY TO BE RENAMED DHARMA WAY.
---
Dharma Drum Mountain - Vancouver
Address: 8240 No. 5 Road Richmond, BC BC V6Y 2V4
Tradition: Mahayana, Chinese Ch'an (Zen)
Affiliation: Dharma Drum Mountain Buddhist Association
Phone: (604) 277-1357
Fax: (604) 277-1352
E-mail: info@ddmba.ca
Website: http://www.ddmba.ca/
Find on:


Teacher: Venerable Guo Shu
Spiritual Director: Chan Master Sheng Yen
Notes and Events:
Open every day
English and Mandarin teachings

Group meditation every Sunday at 9:30am

One-day retreat on last Sunday of every month
Youth group discussions and meditation twice per month

---
First Previous 84 85 86 87 88 89 90 91 92 93 94 95 96 97 98 99 100 101 102 Next Last