North America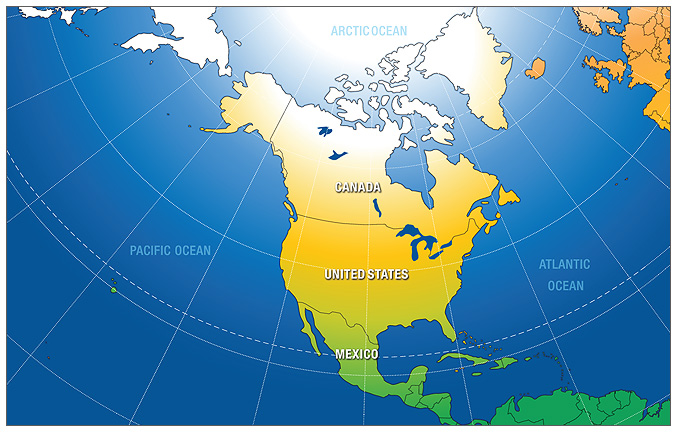 There were 3007 results matching your query.
First Previous 103 104 105 106 107 108 109 110 111 112 113 114 115 116 117 118 119 120 121 Next
Sarana International Buddhist Center
Address: 15241 51st Avenue South Tukwila WA 98188
Tradition: Theravada
Phone: (206) 277-8399
E-mail: contact.sibc@gmail.com
Website: http://sarana.hopto.org
Find on:


Main Contact: Polwatte Pagnananda Email (Phone: (206) 277-8399)
Teacher: Polwatte Pagnananda
Spiritual Director: Polwatte Pagnananda
Notes and Events:
Sarana International Buddhist Center (SIBC), In Tukwila, Washington is truly international. Its altar includes Buddha statues and paintings from Cambodia, Sri Lanka, Thailand, China, Burma, and India. One of the resident monks, Venerable Pra Mahamuni Lim Sovann, and many of those who attend the large gatherings at the temple near Sea-Tac airport are Cambodian. But, the abbot, Bhante Polwatte Pagnananda hails from Sri Lanka. SIBC, which was established in 1998, is open to anyone who wants to learn about Buddhism or practice Buddhist meditation. Regular religious services are held every Sunday morning starting at 9 a.m.
There are meditation and Yoga classes every Wednesday 6:00 to 9:00 p.m. A new vipassana hall was opened in March of 2005, and the Northwest Vipassana Society conducts all-day workshops from 8:00 a.m to 4:30 p.m. on the last Saturday of every month. The annual vassa (rainy season retreat) for monks lasts for three months, beginning on July 24 and continuing through October.
The retreat period ends on October 30, 2005 with the colorful Kathina ceremony during which lay supporters offer new robes, flowers, food, and other donations to the monks. All are welcome to take part in these ceremonies.
Sarana\\\'s Abbot, Bhante Polwatte Pagnananda, entered the order of bhikkus in 1965 in Sri Lanka under the patronage of Venerable Mullegama Seelananda and Labugama Lankananda Maha Thero, and received his higher ordination in 1974 from Akurana Pannaransi Maha Thero, the Sanghanayake (leader) of the Raigama Korale (Siamese sect-Kotte chapter). He received his early education from Paravahera Pagnnananda Maha Thero at Dharmaduta Buddhist Seminary in Colombo, and later studied at Vidyaratana Affiliated University Parivena. In 1977 he completed the GCE Advanced Level Examination, in 1981 the First Examination of the Pracina Panditha degree, and in 1983 received a Bachelor of Arts degree from The University of Kelaniya. He was active in various religious and social activities in the Horana area from 1986 to 1994, and was eventually appointment as the chief incumbent of the Boddalgoda Sri Devarakshita Temple.
In 1996 Bhante Pagnananda was invited to come to the United States on a Dhammaduta (missionary) mission by a devoted Sri Lankan physician in New York. He stayed at the Maitri Viharan in Los Angeles and the came to Seattle in 1977. He was determined to establish a Theravada Buddhist center, and the next year founded the Sarana International Buddhist Center in Tukwila with the generous support of Buddhist devotees from different ethnic groups. The Sarana International Buddhist Center is located at 15241 . 51st Ave South in Tukwila, just northeast of Sea-Tac Airport. Further information about the Center and its activities can be obtained from Bhante Polwatte Pagnananda at 206-277-8399.
---
Sarasota Zen Center- Buddhist Temple
Address: 3947 Clark Road. Ste. B Sarasota FL 34233
Tradition: Mahayana, Rev. Dr. Soyu Matsuoka, roshi
Affiliation: Soto Zen
Phone: 941-451-6988
E-mail: inquiry@sarasotazen.org
Website: http://www.sarasotazen.org
Find on:


Main Contact: Rev. Daito Thompson- Osho Email (Phone: 941-451-6988)
Spiritual Director: Rev. Daito Thompson- Osho Email (Phone: 941-451-6988)
Notes and Events:
The Sarasota Zen Center, a Soto Zen Buddhist Temple, is a Florida registered non-profit organization created to support the dissemination and growth of Buddhist Teachings within our communities and to help empower its members through direct participation in its programs. The Sarasota Zen Center community offers a haven of peace and harmony in which to engage in the arduous task of self-discovery through Zen practice. Welcoming diversity, the practice of Zen is available to people of every race, religion, nationality, class, gender, sexual orientation, age, and physical ability.
ZEN
Zen Wisdom is thought to be the most refined spiritual possession of Asia, with its origin in India, its development in China, and its practical application in Japan. Wherever there is poetic action, a religious aspiration, a heroic thought, there is Zen. Zen is direct- goes straight to the point- requires no mediator. It is the greatest gift the Orient can make to the Occident.
ZAZEN: Formal Zen meditation.
Meditation has been said to occupy in Buddhism the place of prayer in other religious. In a sense this is true- except that Zen meditation is not prayer, makes no assumptions at all about God, and has been practiced by adherents of many major religions.

Zen meditation is not a dreamy reverie. Nor does it seek to apply the mind to any formulated problems of philosophy, ethics, or theology. Rather, the object of meditation is to force the participant beyond the sphere where words can be used, into the realm of immediacy where Ultimate Truth can be realized.

To put it simply, Zen meditation is to be approached as an end in itself. Greater Wisdom is not its aim but is an incidental results. It is extremely practical and penetrates all phases of daily life.

Who can participate?
Anyone who desires to progress in mind, body, and spirit may benefit by attending the Zen center. Among attendants have been practitioners of Roman Catholicism, Protestantism, and secular ethical philosophies, as well as other Buddhists. The only requirements are a sincere purpose and a clean body.
Application to life.
The late Reverend Dr. Soyu Matsuoka-roshi said: "Many people have inquired about the life that a Zen person should lead. As you grow in Zen, you will find that you no longer have to think about how to act, or how to live, because the life of Zen will have matured in you, and your actions will be in complete harmony with your inner spirit."

Where to Begin?
1. Study.
2. Reflection.
3. Meditation.
4. Finding spiritual friends.

Gassho, _/\_
Venerable Reverend Daito Thompson- Osho, spiritual director
---
Saskatoon Community of Mindful Living
Address: 213 Second Street East c/o Unitarian Congregation of Saskatoon Saskatoon Saskatchewan S7H 1N5
Tradition: Mahayana, Thich Nhat Hanh
Affiliation: Following the tradition of Thich Nhat Hanh
E-mail: info@mindfulsaskatoon.ca
Website: http://www.mindfulsaskatoon.ca
Find on:


Main Contact: Ken Sailor, secretary Email
Notes and Events:
The Saskatoon Community of Mindful Living is a group practicing in the tradition of Vietnamese Zen Buddhist teacher, Thich Nhat Hanh.
We are a supportive group that aims to nurture each other\\\'s practice to further awaken our awareness of the miracle of this life.
When Do You Meet?
We meet every Monday evening from 7-9 pm for meditation and discussion at the Unitarian Centre, 213 2nd Street East in Saskatoon, between MacPherson and Melrose avenues.
For more information, email info@mindfulsaskatoon.ca

---
Saskatoon Insight Meditation Community
Address: Saskatoon Saskatchewan
Tradition: Theravada
E-mail: contact@saskatooninsight.com
Website: http://www.saskatooninsight.com/
Find on:


Notes and Events:
All are welcome to our sitting group of beginning and experienced meditators on Wednesday evenings, 7:00 to 8:10 PM, at Hot Yoga, 117 20th St. West, Saskatoon. We lock our outside door at 7:00, so please arrive a few minutes early to settle in. The cost is by donation/dana.
Our sitting group is led by our Community Dharma Leader, Jeanne Corrigal, and occasionally by other experienced practitioners.
In addition to our sitting group, our community hosts sangha walks and a social circle, and Jeanne offers sessions for beginners, daylong retreats, an annual weekend retreat, and classes. Our core activities are offered freely, through the dana (generosity) tradition.
---
Seattle Buddhist Center
Address: 12056 15th Ave NE Seattle WA 98125
Tradition: Non-Sectarian, Triratna
Affiliation: Triratna Buddhist Community
Phone: (206) 726-0051
E-mail: info@seattlebuddhistcenter.org
Website: http://www.seattlebuddhistcenter.org
Find on:


Notes and Events:
The Seattle Buddhist Center is part of an international Buddhist movement known as the Triratna Buddhist Community (formerly Friends of the Western Buddhist Order) which aims to make available the teachings and practices of Buddhism in a form accessible to those in the West. The Center offers a range of activities and resources to further these aims.
The entrance is on NE 123rd Street.
---
Sera Jey Buddhist Culture Center
Address: 74-15 43rd Avenue Elmhurst 11373
Tradition: Vajrayana, Tibetan Buddhism - Gelug tradition
Affiliation: Sera Jey Monastic University, South India
Phone: 917-605-7109, 347-601-1726
E-mail: serajeyusa@yahoo.com, serajeyusa@gmail.com
Website: http://www.serajey.org
Find on:


Teacher: Pare Rinpoche
Main Contact: Geshe Lobsang Ngodup Email (Phone: Same as above)
Spiritual Director: Geshe Lobsang Ngodup Email (Phone: 917-605-7109)
Notes and Events:
Sera Jey Buddhist Culture Center is a 501 (c) (3) not-for-profit religious and cultural organization established in New York in 2009. The center is dedicated to the preservation and fostering Tibets unique spiritual tradition and cultural heritage through providing a wide range of programs on Buddhism and Tibetan culture to the Tibetan community and the general public. Pare Rinpoche is our residential lama who give teaching, performs religious services and provides spiritual counseling.

---
SGI Northern Virginia Buddhist Center
Address: 7400 Fullerton Road # 200 Springfield VI 22153
Tradition: Mahayana
Affiliation: SGI USA
Phone: (703) 451-0441
E-mail: sgiusava@gmail.com
Website: http://www.sgi-va.org
Find on:


Notes and Events:
Soka Gakkai International (SGI-USA) is a lay American Buddhist Association that promotes world peace and individual happiness based on the teachings of Nichiren Buddhism. Our members reflect a cross section of society representing all walks of life. Buddhism is about achieving personal happiness in your daily life. The path to happiness begins with the first step.
---
SGI Orlando Buddhism
Address: Florida FL 32708
Tradition: Mahayana
Affiliation: SGI-USA
Phone: 407-482-3939
E-mail: sgiorlandowebsite@gmail.com
Website: http://www.sgi-orlando.com
Find on:


Notes and Events:
Buddhism for world peace through inner change/Human Revolution. Title of Lotus Sutra - Nam Myoho Renge Kyo manifest Buddhahood in your life leads to peace.
---
SGI-USA Las Vegas Buddhist Center
Address: 2725 W. Charleston Blvd. Las Vegas NV 89102
Tradition: Mahayana, Nichiren Daishonin
Affiliation: Soka Gakkai International
Phone: 7022586489
Website: http://www.sgi-usa.org
Find on:


Main Contact: David Sharp Email (Phone: 7022586489)
Notes and Events:
The SGI is based on the teachings and philosophy of Nichiren Buddhism, which places the highest emphasis on the sanctity of life. Members seek, through their practice of Buddhism, to develop the ability to live with confidence, to create value in any circumstance and to contribute to the well-being of friends, family and community.
Our philosophy is rooted in the concept of "human revolution," a process of inner transformation through Buddhist practice. It is a process that leads us to develop our character and to act not only for our personal fulfillment but also for the betterment of society.
We believe that happiness is being able to experience profound joy that comes from never being defeated by any problem in life. In fact, we use life's challenges as catalysts to deepen and expand our inner lives. True happiness results from our efforts to manifest our highest potential — wisdom, compassion, courage and vitality.
The SGI-USA is the American branch of the SGI network, with more than 2,600 neighborhood discussion groups and nearly 100 SGI-USA centers throughout the country.
The core activity for all SGI-USA members is the neighborhood discussion meeting. These informal gatherings bring people together for Buddhist prayer, study, sharing and discussion of ways Buddhism can be applied to the challenges of daily living.
---
SGI-USA Oxnard Activity Center
Address: 2340 Wankel Way Oxnard CA 93030
Tradition: Mahayana, Soka Gakkai International
Affiliation: Soka Gakkai International
Phone: 805-983-7430
Find on:


Minister of Ceremonies: Kevin Nunn Email (Phone: 805-484-7436)
Main Contact: Bob Nomura (Phone: 805-983-7430)
Teacher: Scott Wilson
Spiritual Director: Amy Walker
Notes and Events:
The SGI is based on the teachings and philosophy of Nichiren Buddhism, which places the highest emphasis on the sanctity of life. Members seek, through their practice of Buddhism, to develop the ability of the individual.
---
Shakti Vihara
Address: 15 Columbia Road Colorado Springs CO 80904
Tradition: Theravada
Phone: 719 387 0700
E-mail: publicity@awakeningtruth.org
Website: http://www.awakeningtruth.org
Find on:


Spiritual Director: Ajahn Thanasanti Email
Main Contact: Information Email
Notes and Events:
Shakti Vihara is a new Theravada Vihara for training nuns located in Colorado Springs, Colorado on the Westside. Ajahn Thanasanti hosts regular talks, Insight Meditation (Vipassana) instruction and practice, moonlight vigils, retreats and workshops. All are welcome.
---
Shambhala Meditation Center of Atlanta
Address: 1447 Church Street Decatur GA 30030
Tradition: Vajrayana, Tibetan, Kagyu and Nyingma Tibetan
Phone: 404-370-9650
E-mail: info@atlantashambhalacenter.org
Website: http://www.atlantashambhalacenter.org
Find on:


Director: Valerie Morvan Email (Phone: 404-370-9650)
Spiritual Director: Sakyong Mipham Rinpoche
Main Contact: Administration Email (Phone: 404-370-9650)
Practice & Education: Jackie Muse Email (Phone: 404-370-9650)
Notes and Events:
The Shambhala Meditation Center of Atlanta is part of an international community of more than 170 meditation centers founded by Chogyam Trungpa Rinpoche and now led by Sakyong Mipham Rinpoche. The Shambhala Buddhist path, unique in the world of western Buddhism, combines the teachings of the Kagyu and Nyingma traditions of Tibetan Buddhism with the Shambhala principles of living an uplifted life, fully engaged with the world.
We also offer Shambhala Training, a secular meditation path that offers the benefits of meditation to everyone of all traditions.
We offer free meditation instruction, public sitting practice, Buddhist and contemplative classes, regular weekend classes and retreats, and community celebrations in a supportive environment of lay practitioners. See our website for details and upcoming programs. All teachings and chants are in English.
Meditation Instruction: Tuesdays 7:00pm, Sundays 10:00am
Public Sitting: Tuesdays 7-8:00pm, Wednesdays 7-8:00pm, Sundays 9-11:30am


---
Shambhala Meditation Center of San Francisco
Address: 1231 Stevenson Street San Francisco CA 94103
Tradition: Vajrayana, Non-Sectarian, Tibetan, Shambhala Buddhist
Affiliation: Shambhala International
Phone: (415) 731-4426
E-mail: sf@shambhala.org
Website: http://www.shambhala.org
Find on:


Teacher: Chogyam Trungpa Rinpoche,
Main Contact: Susan Arnesen and Noah Butter, Co-Directors Email (Phone: 415-796-2507)
Teacher: Sakyong Mipham Rinpoche,
Spiritual Director: Sakyong Mipham Rinpoche
Notes and Events:

The Shambhala Meditation Center of San Francisco is part of an international community of urban meditation and rural retreat centers founded in 1973 by Chögyam Trungpa Rinpoche, a Tibetan Buddhist meditation master, artist, author, and poet.

The Shambhala Center in San Francisco is one of twelve affiliated Shambhala Meditation Centers and Groups organized as Northern California Shambhala. We offer free public meditation, a core curriculum of Buddhist and Shambhala teachings, as well as training in advanced contemplative practices. You are invited to explore our diverse programs designed to help San Franciscans of all traditions discover their inherent sanity, gentleness and humor.
---
Shambhala Meditation Group of Bellevue
Address: 25404 Battle Creek Highway Bellevue, MI 49021
Tradition: Vajrayana, kagyu, Nyingma Tibetan
Affiliation: Shambhala International
Phone: 269-763-9406
E-mail: robertbrown43@gmail.com
Find on:


Main Contact: Robert Brown (Phone: robertbrown43@gmail.com)
Teacher: Robert Brown
Spiritual Director: Sakyong Mipham, Rinpoche
Notes and Events:
This group started meeting in 1975 in Battle Creek, MI and was called Dharma Study Group. We meet every Wednesday from 7 pm till 9pm for practice and study. We also hold other practice sessions that vary with time and date including all day sitting called Nyinthun (9 hours total sittting time) which include breaks for lunch etc. Please call or emailus to be on our emailing list.
Meditation instruction is available at no charge.
We are located about 20 miles north of I-94 and about 7 miles from I-69. and 3 miles sw of Bellevue on M-78.
---
Shambhala Mountain Center
Address: 4921 County Road 68-C Red Feather Lakes CO 80545
Tradition: Vajrayana, Non-Sectarian, Tibetan, Kagyü lineage
Affiliation: Shambhala International
Phone: (303) 545-0062 ext 2
Fax: (970) 881-2184
E-mail: info@shambhalamountain.org
Website: http://www.shambhalamountain.org
Find on:


Founder: Chögyam Trungpa Rinpoche
Teacher: Pema Chodron, Sakyong Mipham Rinpoche, Khandro Rinpoche, Khenpo Tsultrim Rinpoche
Main Contact: Registration Email (Phone: 1-888-STUPA-21 (788-7221))
Spiritual Director: The Kongma Sakyong Mipham Rinpoche
Notes and Events:
Shambhala Mountain Center is a mountain valley retreat located on 600 acres in northern Colorado, and home to The Great Stupa of Dharmakaya Which Liberates Upon Seeing. Since 1971 the Center has offered hundreds of programs on Buddhist meditation, yoga and other contemplative disciplines. Tamed by over thirty years of use as a contemplative retreat, Shambhala Mountain Center is a place where one of the basic truths of Buddhism—that people can be profoundly open to the wisdom of the present moment—is always readily available.
Shambhala is sometimes likened to a spiritual umbrella, a protective canopy under which many people with diverse needs and aspirations can gather to benefit from teachings and practices that can awaken their inherent wisdom and compassion. This vital role has both an inner and outer aspect: training individuals in our tradition, and connecting to other consonant groups in society.
On the occasion of receiving the Living Peace award, His Holiness the Dalai Lama spoke to the Sakyong, the spiritual director of Shambhala, about the vital importance of furthering Shambhala\\\\\\\\\\\\\\\\\\\\\\\\\\\\\\\'s emerging role in the world. In particular, for Shambhala Mountain Center to be a venue where the great wisdom traditions of the world can gather and share their unique gifts of wisdom and compassion.
Learn how to meditate, delve into the wisdom teachings of Tibetan Buddhism, stretch beyond your limits in a yoga retreat, or practice mindfulness in one of our contemplative arts programs. And if R&R is what you are seeking, consider one of our relaxing, rejuvenating Retreat & Renewal weekends. Advanced Buddhist Retreats are offered along with a multitude of other programs, including conference and group retreat rentals.
---
Shankli World Buddha Foundation
Address: 215 Bennett Court North Oswego IL 60534
Tradition: Non-Sectarian
Affiliation: World Buddha Foundation, Buddhgaya, India
Phone: 6305511298
E-mail: info@shankli.com
Website: http://www.worldbuddhafoundation.org
Find on:


Spiritual Director: Harish Sanskrityayan
Main Contact: Hari Jagannadhan Email
Notes and Events:
To promote and celebrate the diversity of Buddhist philosophy and culture, and to represent and advocate for the Buddhist community in the public realm, confronting misunderstandings or misrepresentations of the Dharma and engaging in inter-religious dialogue.
Promoting Education, social responsibility and world peace through Buddhist beliefs.
---
Shaolin Chan City
Address: 8454 Glen Echo Dr. St. Louis MO 63121
Tradition: Mahayana, Caodong Chan Lineage
Phone: (314) 383-3918
E-mail: contact@shaolinchancity.com
Website: http://www.shaolinchancity.com
Find on:


Teacher: Le Fujun
Spiritual Director: Ven. Shi Deyang
Notes and Events:
A Comprehensive Traditional Shaolin Cultural Arts Center, located in St. Louis, Missouri, under the direction of Ven. Shi Deyang- 31st Gen. Shaolin Monastery Monk. Founder & Instructor: Le Fujun- Shaolin practitioner, instructor, historian, author. (Several published articles available online at http://www.shaolinchancity.blogspot.com)

Center offers Study Programs in Traditional Shaolin Wugong (kung fu), Qigong, Meditation & Chan Philosophy. Program info: http://www.shaolinchancity.com/lessons.html

---
Shenandoah Zen
Address: Waynesboro VI 22980
Tradition: Mahayana, Zen
Website: http://www.shenandoahzen.org
Find on:


Notes and Events:
Weekly Zen Meditation in the Shenandoah Valley. Convenient to Waynesboro VA, Staunton VA, Crozet VA
---
Shield Sangha
Address: North Bay Ontario P1B 5G3
Tradition: Non-Sectarian
E-mail: info@shieldsangha.org
Website: http://www.shieldsangha.org
Find on:


Main Contact: Tim Robertson Email (Phone: 705-497-1227)
Notes and Events:
Shield Sangha has been described as the one room schoolhouse of Buddhism because the group includes both people new to Buddhism and longtime meditators. To be notified of our activities, join the Sangha List on our home page.
---
Shimmering Void Zen Center
Address: 3312 Century Drive Bakersfield CA 93306
Tradition: Mahayana, Non-Sectarian
Affiliation: None
Phone: 661-330-9332
E-mail: mathprof@pacbell.net
Website: http://shimmeringvoid.com
Find on:


Main Contact: Julie Cartwright
Teacher: Rafael Espericueta
Spiritual Director: Rafael Espericueta
Notes and Events:
We offer a daily sitting schedule, and occasionally day long sitting retreats.
See our website for further details.
---
Shin Buddhist Fellowship of Toledo
Address: 2080 Brookdale Avenue Toledo OH 43613
Tradition: Mahayana, Pure Land Amitabha
Affiliation: Buddhist Faith Fellowship of Connecticut
Phone: 419530-4516
E-mail: toledo.shinbuddhism@gmail.com
Website: http://buddhistfaith.tripod.com/toledo/
Find on:


Main Contact: Susan Purviance Email (Phone: 419- 530-4516)
Teacher: Susan Purviance
Notes and Events:
Simple shin practice involving the Three Refuges, homage to Shakyamuni and to Amitabha Buddha and the Great Vow as recorded in the Longer Amitabha Sutra. Short meditation, with emphasis on chant and the three classic Pure Land Sutras, sharing of the merit. All practice materials are distributed free to all visitors who may take them home with them.
Dharma talk or most often, questions and answers after practice. We also honor all texts and a person\'s direct insight into the Buddhadharma. Everyone is encouraged to deepen their meditation practice. Beginners and more advanced practitioners welcome at all times. Occasional outings and sharing of the merit through engaged Buddhism. Please visit us and our website, and please do not omit sending us a brief message of fellowship and encouragment on the Guest Book page, thank you.
Samadhi of Liberation (Susan Purviance)
First Practice Leader
---
Shin Buddhist Fellowship of West Hartford
Address: Elmwood Community Center New Britain Avenue, West Hartford CT 06110 CN
Tradition: Mahayana, American Shin Buddhism
Affiliation: North American Shin Buddhist Association
Website: http://shin-westhartford.tripod.com
Find on:


Teachers: Lay sangha with various teachers
Notes and Events:
This group no longer meets in West Hartford but in Middletown. Visit www.bffct.net

---
Shingonji Temple
Address: 2013 250th Street Lomita CA 90717
Tradition: Mahayana, Shingon Buddhism
Affiliation: Koyasan Shingon-shu, Japan
Phone: (323) 500-6031
E-mail: shingonji@gmail.com
Website: http://www.shingonjitemple.org
Find on:


Spiritual Director: Reverend Seicho Asahi Email
Notes and Events:
Shingonji Temple is a religious center located in the heart of Southern California, dedicated for people seeking Buddhist teaching and spiritual healing.

Alongside meditation and the study of core principles taught in general Buddhism, the purpose of Shingonji is to provide guidance and instruction in the Dharmic path of Esoteric Buddhism, as preserved for nearly 1,200 years by our founder Kobo Daishi (Kukai), as well as to provide a place where people can form a community and strive to achieve Buddhahood in this lifetime for not just oneself, but for all sentient beings.
Shingonji is committed to creating an atmosphere that is open and freely accessible while maintaining a well-balanced spiritual practice for students.
---
Shiwa Center for Peace
Address: 1023 Loyalist Ct Mt. Pleasant 29464
Tradition: Vajrayana, Tibetan
Phone: 843-971-6095
E-mail: info@shiwacenter.org
Website: http://shiwacenter.org
Find on:


Teacher: Bhkang Tulku Rinpoche
Spiritual Director: Bhkang Tulku Rinpoche Email (Phone: 843-971-6095)
Notes and Events:
The key to true peace and happiness in the world lies no further than in our own hearts and minds.
Shiwa, named after the Tibetan word for "peace," is a non-profit charitable organization, whose purpose is to assist in the development of genuine compassion and wisdom in the world. Shiwa will help to nurture the natural inborn potential for peace and happiness which is present in all of us.
Shiwa provides a non-denominational facility where participants may attend teachings, classes and seminars on a variety of topics related to personal and community development. The facility provides a location for spiritual growth through teachings, meditation and quiet reflection away from the distractions of the everyday world. At Shiwa, our wish is to help all people in realizing and following a path towards unlimited compassion, deep understanding and true happiness.
Most people face a common situation, where there is some level of discontent and a sense of confusion regarding how to find the source of true happiness within the complexity of living in a modern world. The common response is to try to overcome unhappiness by seeking material solutions outside of ourselves. In reality, the key to true peace and happiness for our inner selves, as well as in the world, lies within our own hearts and minds. All human beings contain the potential to generate compassion and gain wisdom, uncovering the true peace and wisdom that lies within. It is simply a matter of cultivating that potential – nurturing it, developing it, and implementing it in our daily lives.
Shiwa offers the opportunity to do focused retreat and receive instruction in spiritual and meditation practices. Spiritual counseling will also be available. The Shiwa Center welcomes all, as we gather to gain access to the great wisdom traditions of the world as well as modern psychology and science.
Shiwa's founder, Bhakhang Tulku Rinpoche, has been teaching at the Center for Inner Knowing in Atlanta and has also taught in North Carolina and Virginia. He is a Tibetan Lama from Drepung Monastery in India, and is uniquely qualified to provide leadership and advice in the areas of human development and meditation. He also provides a unique perspective on bringing the timeless wisdom of Tibetan Buddhism into the modern world in a manner open and accessible to all, regardless of their religious or personal beliefs. Through participation in the Shiwa Center, people will learn to become their own teachers, and in turn, living examples of peace and compassion.
The core essence of all wisdom traditions is love and compassion. Shiwa opens its doors to teachers from diverse backgrounds and traditions to present their insights and perspectives on development of inner and outer peace. By focusing on the unity and oneness that underlies surface differences, Rinpoche hopes to dissolve divisions and narrow outlooks that often stand in the way of our fullest potential as individuals, as communities, and across the globe.
We live in a time of great opportunity: it is up to us to choose how we wish to spend our lives on this wondrous earth. May Shiwa play its part in infusing us all with peace, compassion, and love for all beings.
---
Siddhartha Circle
Address: Boston MA
Tradition: Vajrayana
E-mail: info@siddharthacircle.org
Website: http://www.siddharthacircle.org
Find on:


Notes and Events:
Siddhartha Circle is for meditators and Dharma practitioners interested in gathering weekly as a sangha for meditation practice, study, and discussion of video teachings by Dzongsar Jamyang Khyentse Rinpoche and others. All are welcome. Those living at some distance from their root teacher may be especially interested, as will those seeking community for in-depth exploration and support on the Buddhist path.

Wednesday evening meetings in Sherborn, Massachusetts, begin with meditation practice. Video teachings are followed by discussion, questions, and sharing, as members endeavor to help each other live the teachings into their lives between meetings. Meetings close with a shorter meditation to dedicate the merit of our practice.

Our facilitator is a meditation instructor and mindfulness teacher who has been a student of Buddhism for over 35 years and whose teachers include Dzongsar Jamyang Khyentse Rinpoche, Tenzin Wangyal Rinpoche, Pema Chodron, Dzigar Kongtrul Rinpoche,Lama Willa Miller, and others.

Siddhartha Circle also offers a Buddhist film series on the second Friday of each month.
---
First Previous 103 104 105 106 107 108 109 110 111 112 113 114 115 116 117 118 119 120 121 Next