Oceania
Australia, New Zealand and Pacific Islands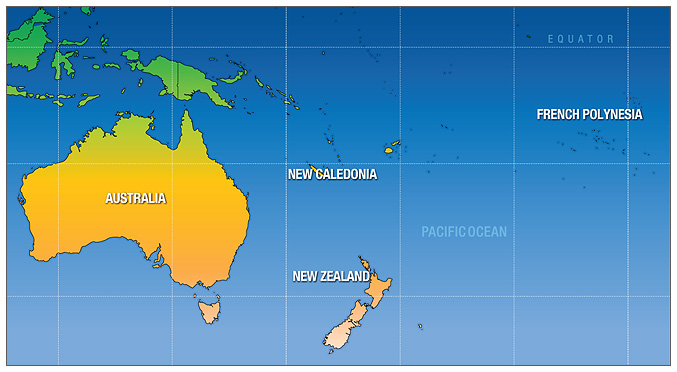 There were 690 results matching your query.
First Previous 4 5 6 7 8 9 10 11 12 13 14 15 16 17 18 19 20 21 22 Next Last
Sydney Buddhist Centre (Newtown)
Address: 24 Enmore Road, (PO Box 574) NewtownN NSW 2042 NSW
Tradition: Non-Sectarian, Triyana, Western Buddhist
Affiliation: Triratna Buddhist Community (previously FWBO) Vijayaloka Retreat Centre
Phone: 02) 9519 0440
E-mail: info@sydneybuddhistcentre.org.au
Website: http://www.sydneybuddhistcentre.org.au
Find on:


Spiritual Director: Sangharakshita
Main Contact: Viraja (Phone: (02) 9519 0440)

---
Sydney Burmese Buddhist Vihara
Address: 65 Orchardleigh Street, Yennora, NSW 2161 NSW
Tradition: Theravada, Burmese
Phone: (02) 9721 3543
Find on:

---
Sydney Insight Meditators Inc
Address: PO Box 365 Chatswood 2067
Tradition: Non-Sectarian
E-mail: contact@sydneyinsightmeditators.org
Website: http://www.sydneyinsightmeditators.org
Find on:

---
Tallowwood Sangha
Address: 1082 Darkwood Road Thora 2454 NSW
Tradition: Non-Sectarian, Vipassana meditation and Zen
Phone: 02) 66558613
E-mail: wvjames@yahoo.com.au
Website: http://www.dharma.org.au/
Find on:


Main Contact: Will James

---
Taranaki Theravada Buddhist Association
Address: 68 Branch Road New Plymouth New plymouth
Tradition: Theravada
Phone: (06) 758 980568
Find on:


Contact: Ms Mallika Jayasekera

---
Tashi Choeling Buddhist Centre
Address: 48 Watkins Street White Gum Valley WA 6162
Tradition: Vajrayana, Gelugpa Tibetan
Phone: 08 9336 1397
E-mail: eveline@earthhouse.com.au
Website: http://tashichoeling-perth.com/
Find on:


Main Contact: Secretary Eveline Hohnen
Spiritual Director: Geshe Jampel Senge Email

---
Tashi Choling Buddhist Institute
Address: 1 Cairo Avenue Padstow NSW 2211 NSW
Tradition: Vajrayana, Tibetan, Gelugpa
Phone: 02) 9785 1984
E-mail: tashicholing@yahoo.com
Find on:


Teacher: In residence: Ven. Geshe Thubten Dawa
Spiritual Director: Ven. Kyabgon Rinpoche
Main Contact: Valerie Harwood (Phone: 0411 250 789)

---
Tashi Choling Dharma Foundation Inc. - Hobart Buddhist Meditation Centre
Address: Hobart Tasmania Hobart TAS
Tradition: Vajrayana
Affiliation: Dorje Ling Retreat Centre
Phone: 0432 630 796 (03) 62349404.
Website: www.tashicholing.net
Find on:


Spiritual Director: Zasep Tulku Rinpoche.
Notes and Events:
Tashi Choling Dharma Foundation is located in the island state of Tasmania, Australia. We are committed to the non-sectarian and generous presentation of the teaching of the Buddhadharma. Our Spiritual Director is Zasep Tulku Rinpoche.
Every Tuesday : 7:30 — 9 pm: Buddhist teaching, meditation and discussion — For people wishing to deepen their understanding and maintain an ongoing practice. Led by senior students of our sangha. All welcome including beginners. No bookings are necessary, just turn up on the night.
Our meetings normally include meditation, a discussion topic on a Buddhist theme, and a chance for discussion. Sessions are led by senior students from the group.
Our meetings are held on the 2nd floor of the Goulds building in Liverpool St.
---
Tauranga Zen
Address: P.O. Box 732 Tauranga, NZ Tauranga
Tradition: Mahayana, Soto Zen (AZI)
E-mail: zen@kiwilink.co.nz
Find on:


Founder: Master Taisen Deshimaru
Contact: Rim Holloköi

---
Te Moata Retreat Centre
Address: 180 Paul Road Tairua 3591
Tradition: Non-Sectarian
Phone: +6421744503
E-mail: retreat@temoata.org
Website: http://www.temoata.org
Find on:

---
Tendai Australia
Address: 82 Merivale Street, South Brisbane, QLD 4101 Qld
Tradition: Mahayana, Japanese, Tendai Buddhist Sect
Affiliation: Affiliate of The Hawaii Tendai Institute's Pan Pacific Sangha
Phone: 0432 093 167
E-mail: jiryomoxon@gmail.com
Website: http://tendaiaustralia.org.au/ContactUs.php
Find on:


Teachers: Jion Prosser Sensei and Andrew (Buddhist name Jiro ) Moxon
Main Contact: Reverend Jiryo Moxon
Spiritual Director: Jion Prosser Sensei
Contact Person: Chris Eacott

---
Tenzing Ling Retreat Centre
Address: c/- Quaama Post Office, Quaama, NSW 2550 NSW
Tradition: Vajrayana, Tibetan, Gelugpa
Affiliation: Gaden for the west
Phone: (02) 6493 8344
E-mail: tenzing@telstra.easymail.com.au
Find on:


Spiritual Director: Zasep Tulku
Contact: Jan Ridgway

---
Thai Buddhist Student Association of NZ
Address: P.O. Box 630, Orewa, Auckland, 1461 Auckland
Tradition: Theravada
Affiliation: Thai Buddhist Student Association of Australia
E-mail: buddhist_club_nz@hotmail.com
Find on:


Contact: Darunee Noomuen

---
Thien An Temple
Address: 71 Delamere Street, Canley Vale, NSW 2166 NSW
Tradition: Mahayana, Vietnamese
Affiliation: Quang Duc Melbourne
Phone: (02) 9726 6964 (02) 8704 3362 0426 730 114
Website: https://www.facebook.com/Thien-An-Temple-432251840204186/
Find on:


Main Contact: Most Venerable Thich Nhu Dinh (Phone: 0431.1313247)

---
Thien Duc Vietnamese Temple
Address: 23 Craigielea Avenue, St Albans, VIC 3021 Vic
Tradition: Mahayana, Vietnamese
Affiliation: Vietnamese Buddhist Church overseas in Australia, New Zealand
Phone: (03) 9364 0539 Mobile 0405.114004
Find on:


Main Contact: Most Venerable Thich Tinh Minh

---
Thien Hoa Temple ( Ni Viện Thiền Hòa )
Address: 153 Gladstone Street, Cabramatta, NSW 2166 NSW
Tradition: Mahayana, VietnameseTrụ trì :
Affiliation: United Vietnamese Buddhist Congregation in Australia and New Zealand
Phone: Tel/Fax: (02) 9727 2167
Find on:


Teacher: Abbess Ven. Thich Nu Phuoc Hoan,

---
Thien Phuoc Pagoda
Address: 29 Avenel Street, Canley Vale, NSW 2166 NSW
Tradition: Mahayana, Vietnamese
Phone: (02) 9724 0362
Find on:

---
Thien Thai Monastery
Address: 46 Moeraki Road, Upper Hutt, Wellington, 6007 NZ Wellington
Tradition: Mahayana
Affiliation: Vietnames Buddhist Association
Phone: : (home) (04) 526 2129 (work) (04) 971 2127
Fax: : 04) 973 2188
E-mail: minhan@paradise.net.nz
Find on:


Main Contact: Chairman Nguyen Dinh Hai and Minh-An
Spiritual Director: Senior Venerable Thich Phuoc Ann

---
Thien Tu Tieu Dao - Tieu Dao Meditation Centre
Address: 71-77 Pietro Road Heatherton Vic 3202
Tradition: Mahayana, Vietnamese Zen-tradition, Truc Lam sect.
Phone: 0421 366 795
E-mail: truclamtieudao@gmail.com
Website: https://www.facebook.com/truclamtieudaomelbourne/
Find on:


Teacher: Head Nun Su Co Huyen Dao
Spiritual Director: Ven. Thich Thanh Tu

---
Thien Vien Van An
Address: 215-223 Redmayne Road, Horsley Park, NSW 2164 NSW
Tradition: Mahayana, Thien, Vietnamese, Zen
Phone: (02) 9260 1870
Find on:


Contact: Ven. Thich Quang Nghiem

---
Tibetan Buddhist Society (Peaceful Land of Joy Meditation Centre )
Address: 1425 Mickleham Road (enter by Cookes Rd) Yuroke Vic 3063
Tradition: Vajrayana
Affiliation: Tibetan - Gelugpa
Phone: 03 9333 1770
E-mail: contact@tushita.org
Website: http://www.tibetanbuddhistsociety.org/
Find on:


Main Contact: Jean D Cruz Email (Phone: 03 9333 1770)

---
Tinh Xa Minh Dang Quang (Buddha Relics Vihara )
Address: 5 Coventry Road, Cabramatta, NSW 2166 NSW
Tradition: Mahayana, Mendicant Buddhist Order (Vietnamese)
Phone: (02) 9723 0668 02.97886847; 0475732928
Website: https://phatgiaoucchau.com/a405/tinh-xa-minh-dang-quang-sydney-uc-chau
Find on:


Teacher: Ven. Bhikkuni Thich Nu Thanh Lien
Spiritual Director: Ven. Bhikku Buddha Dhatu (Thich Minh Thien)

---
Trashi Gomang Buddhist Centre
Address: 31 McIntyre Road, Mangere Bridge, Auckland, NZ Mangere Bridge Auckland
Tradition: Vajrayana, Tibetan, Gelugpa
Phone: 09 636 9810
Fax: 09 634 7612
E-mail: trashigomang@xtra.co.nz
Website: http://trashigomang.org.nz/site/
Find on:


Contact: Tenzin Chosang Email (Phone: 09 636 9810)
Teacher: Geshe Dhonam
Spiritual Director: Khensur Thabkhey Rinpoche (Founder)

---
Tri Duc Temple
Address: 321 Massey Road Mangere, Auckland Auckland 2024
Tradition: Mahayana, Vietnamese Buddhist
Affiliation: Vietnamese Buddhist Association of Auckland
Phone: (09) 276 2211
E-mail: chuatriduc@yahoo.co.nz
Find on:


Spiritual Director: Ven. Dao Nguyen (Phone: (09) 276 2211)

---
Truc Lam Temple
Address: 13 Winspear Avenue, Bankstown, NSW 2200 NSW
Tradition: Mahayana, Vietnamese
Affiliation: Quang Duc Melbourne
Phone: (02) 9708 6339
Find on:


Main Contact: Most Venerable Thich Tam Minh (Phone: 0422.310225)

---
First Previous 4 5 6 7 8 9 10 11 12 13 14 15 16 17 18 19 20 21 22 Next Last