Oceania
Australia, New Zealand and Pacific Islands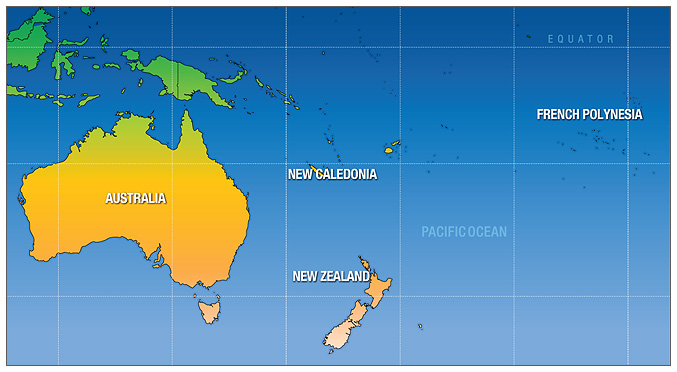 There were 663 results matching your query.
First Previous 13 14 15 16 17 18 19 20 21 22 23 24 25 26 27 Next
Maitripa Contemplative Centre (Kagyu E-vam Meditation Retreat)
Address: 528 Myers Creek Road. Healesville Vic 3777 Vic
Tradition: Vajrayana, Kagyu,
Phone: (03) 5962 6167
Fax: 03) 5962 6167
E-mail: info@maitripacentre.org
Website: http://maitripacentre.org/
Find on:


Notes and Events:
Notes and Events:
or: book through Kagyu-Evam Buddhist Institute
Tel: (03) 9387 0422, Fax: (03) 9380 8296
Email: e_vam@smartchat.net.au
This is a Tibetan Buddhist Centre (Closed June to August) set on 13 HA, 8km from Healesville and 1 hour from Melbourne. Single, double, family and dorm accomodation for 60 people. 5 meeting rooms, 2 large conference and meditation rooms
---
Manjushri Buddhist Centre
Address: 40 Wason Street, Milton 2538 NSW NSW
Tradition: Vajrayana, Tibetan Sakya
Phone: 02 4457 3111 Mobile: 0415 931 204 02 4454 5760
Website: https://www.facebook.com/Manjushri-Buddhist-Centre-Milton-169848176500110/
Find on:


Main Contact: Jo: (Phone: 0410 548 244 )
Spiritual Director: Lama Choedak
Notes and Events:

Regular Program:

Weekly programme includes Tuesday evening Calm Abiding Meditation at 7pm to 8pm. Saturday morning, fortnightly, Vagrasattva Meditation at 9.30am to 10.30am

Location map : http://www.whereis.com/whereis/confirmedMap.do?nref=homeMap

South Coast NSW, North of Ulladulla.
---
Marpa Buddhist Centre - Damchoe Dogo Ling
Address: PO Box 335 218 The Lakes Way NSW 2428 TUNCURRY NSW
Tradition: Vajrayana, Tibetan, Sakya,Tsharpa Lineage, but open to all tratditions
Affiliation: Sakya Losal Choe Dzong (Canberra)
Phone: (02) 6555 7167 0409 9286 58
E-mail: pandjmorgan@ozemail.com.au
Website: http://www.marpabuddhistcentre.com.au/
Find on:


Main Contact: Peter Morgan
Spiritual Director: Lama Choedak
Notes and Events:
Notes and Events:
Meditation and Buddhist study at 218 The Lakes Way Tuncurry. It's across the road from the TAFE/high school, In the shed to the left and behind the house.
Co-ordinator Scott Probst is a practising psychologist.
Regular Meditation/Dharma Meetings:

Practice Sessions:
First Saturdy of month: Ngondro
Second Sunday: White Tara 10.00am-12.00pm
Third Sunday: Chenrezig 10.00am-12.00pm
Third Saturday: Calm Abiding 10.00am-1.00pm

These sessions are held at our gonpa in the home of Maureen Hayes at Rainbow Flat. An Introduction to Calm Abiding Meditation course is held at least once a year.Marpa Buddhist Centre is open to all Buddhist traditions We organize regular meditation and discussion evenings in the local area, and public events such as talks and weekend workshops or retreats.
---
Massey University Buddhist Community
Address: Massey University Palmerston North Manawatu-Wanganui 4410
Tradition: Non-Sectarian
Affiliation: Non-sectarian
Phone: 64 6 (0) 210 44 2922
E-mail: sudhana_2000@yahoo.com
Website: http://www.squidoo.com/MUBC
Find on:


Main Contact: Doug Osto
Notes and Events:
The Massey University Buddhist Community meets every Wednesday at the International Student Centre, Palmerston North Campus, from 12pm-1pm, for a mindfulness meditation. For more details, contact Doug Osto (sudhana_2000@yahoo.com).
---
Melbourne Buddhist Centre, Brunswick
Address: 23 David Street, Brunswick, VIC 3056 Brunswick Vic PO Box 157, Brunswic
Tradition: Non-Sectarian, Triratna
Affiliation: Triratna Buddhist Order
Phone: (03) 9380 4303
E-mail: office@melbournebuddhistcentre.org
Website: http://www.melbournebuddhistcentre.org.au
Find on:


Notes and Events:
The Melbourne Buddhist Centre is run by the Triratna Buddhist Community, an international network dedicated to practising and teaching Buddhist ethics, meditation and wisdom in the contemporary world. Regular meditation courses and Buddhism courses are held at the Centre as well as introductory drop-in meditation classes.
---
Melbourne Buddhist Meditation Classes
Address: 2 Minona Street Hawthorn, Melbourne Vic 3122
Tradition: Vajrayana
Phone: 0419702455
E-mail: ventobygillies@yahoo.com
Website: http://www.tobygillies.com
Find on:


Teacher: Venerable Toby Gillies
Notes and Events:
Melbourne Buddhist Meditation Classes give access to the teachings of Venerable Toby Gillies, a Buddhist Monk ordained in the Tibetan tradition for some thirty years.
Toby gives meditation classes in Melbourne with an introduction to Buddhism each Tuesday evening. All are welcome.
He also gives more advanced Buddhist meditation sessions, retreat days and a regular schedule of seminars.
Venerable Toby has been teaching Dharma for nearly 40 years and frequently writes for the blog on his website www.tobygillies.com

---
Melbourne Tibetan Buddhist Centre
Address: 1/246 Grange Road Carnegie Vic 3163
Tradition: Vajrayana, His Holiness The Dalai Lama of Tibet
Phone: +61 3 9576 7792
E-mail: info@melbournetibetanbuddhistcentre.org
Website: http://www.melbournetibetanbuddhistcentre.org
Find on:


Spiritual Director: Sandup Tsering Email (Phone: +61 3 95767792)
Notes and Events:
The Melbourne Tibetan Buddhist Centre aims to present the Tibetan Buddhist teachings in an accessible modern manner.
Buddhism has useful viewpoints to offer on:
Developing greater wellbeing and inner peace
Coping with life's difficulties and challenges
Managing negative emotions & cultivating positive emotions
Living a meaningful values based life
Compassion, altruism and secular ethics
Meditation and mindfulness practice
Understanding the nature of mind
A weekly drop-in class suitable for anyone who is interested to learn more about Buddhism. Tibetan Buddhism involves philosophy, reasoning and meditation practice as a pathway towards greater inner peace and spiritual development.
Please refer to the website for the class timetable. Sunday night weekly classes run from 6.30pm-7.30pm. By donation.
This class will include:
Introduction to Tibetan Buddhism
Some basic Buddhist meditation practice
Discussion on important key concepts
Questions, queries and doubts are encouraged in the sessions
---
Melbourne Zen Hospice
Address: PO Box 329, Albert Park, Melbourne, Vic.3206 Vic
Tradition: Mahayana, Non-Sectarian
Affiliation: Japanese Zen
Phone: (03)98855725
Website: http://www.zen.org.au
Find on:


Main Contact: Seikan (Phone: 0410827027)
Notes and Events:
The Melbourne Zen Hospice provides free home support and companionship to persons of any age who are approaching the end of their life and living at home, and to their carers and any family members living with them.
---
Milarepa's Buddhist Centre
Address: Lightning Ridge NSW 2834
Tradition: Vajrayana
Phone: (+61) 0427167432 / (+61) 0414491899
E-mail: milarepabuddhistcentre@gmail.com
Website: http://www.milarepasbuddhistcentre.com.au
Find on:


Teacher: Mila White Tiger
Main Contact: Donna Mountstephen Email (Phone: 0427167432)
Spiritual Director: Mila White Tiger
Notes and Events:
Milarepa's Buddhist Centre in Lightning Ridge, Australia of the Red Dragon Shaolin Kagyu Lineage. The founder and Vajra Master Mila White Tiger, teaches the Vajrayana Secret Mantra Meditations for the first time on the planet in easy English terminology, of Buddha Marpa and Milarepa's practice path as well as Shaolin Kung Fu, Tai Chi, and Qi Gong.
Mila White Tiger trained in perfect Guru Yoga under his Teacher, The Purple Dragon. The Purple Dragon is one of the finest Shaolin Masters of this century.
Gen Lama, from The Gyuto Monks of Tibet, has recognised the resident teacher, Mila White Tiger, as a true incarnation of Milarepa, Laughing Vajra.
Mila has been in retreat for 25 years perfecting the esoteric transmission he received through the blessings of the Divine Gurus. For the last year Mila has opened the doors of knowledge and is teaching the Buddhadharma publicly.
Milarepa's Buddhist Centre will display Tantric Pantomime's. It will be the First Australian Centre to provide first class tantric methods as a performance and educational activity. a health and education centre where people can come for treatment, education and techniques to a healthy state of body and mind.
---
Mill Park Meditation Centre
Address: 18 Centenary Drive Mill Park 3082
Tradition: Theravada, Dhammakaya temple, Thailand
Affiliation: Dhammakaya Society of Victoria Inc.
Phone: 03 9744 7768
E-mail: admin@dhammakaya.asn.au
Website: http://www.dhammakaya.asn.au
Find on:


Teacher: Phra Ronrawee Rawiphapo
Main Contact: Lisa Ded Email (Phone: 0426164588)
Notes and Events:
Saturday Meditation Classes

2pm to 3.15pm: An Introduction to Meditation course, instruction and guided meditation by a teaching monk, outline the techniques, benefits and difficulties of meditation practice. No previous experience is necessary and there is no charge or fee for the classes - You are advised to wear comfortable, loose-fitting clothing.
Please contact Lisa for booking Mobile: 0426164588 or Email: Ldedphakhoun@gmail.com and cc: to admin@dhammakaya.asn.au
February
Saturday 13th, 20th and 27th

March
Saturday 12th and 19th

April
Saturday 9th, 16th and 23rd

May
Saturday 7th, 14th, 21st and 28th

June
Saturday 11th, 18th and 25th

July
Saturday 9th, 16th, 23rd and 30th

August
Saturday 13th and 20th

September
Saturday 17th and 24th
For more information: Contact

Mill Park Meditation Centre

Tel. 03 9744 7768

Email: admin@dhammakaya.asn.au October
Saturday 8th, 15th and 29th

November
Saturday 12th, 19th and 26th

December
Saturday 10th, 17th and 24th
---
Mindfull Path Sangha
Address: Level 1, 486 Salisbury Hwy. Parafield Gardens SA 5107
Tradition: Mahayana, Thich Nhat Hanh
Affiliation: Order of Interbeing
Phone: 61 427699913
E-mail: mindfulpathsangha486@gmail.com
Website: http://www.mindfulpathsangha.weebly.com
Find on:


Main Contact: Wesley Email (Phone: 04276 999 13)
Notes and Events:
We are a small group of friendly people, practicing in the tradition of Thich Nhat Hanh (Thây) and other Teachers.

We gather every week for practicing mindfulness together, and to support one another in mindful living.
We practice mindful sitting & walking meditation, sharing tea .Buddhist teaching videos, singing or sharing thoughts and stories from our lives with one another.
---
Mindfulness Meditation Hub
Address: 1/154 Hampden Road Nedlands WA 6009
Tradition: Non-Sectarian
Phone: (08) 9467-7331
E-mail: info@mindfulnessmeditationhub.com.au
Website: https://www.mindfulnessmeditationhubperth.com.au/mindfulness-meditation-perth-classes/
Find on:


Main Contact: Nick Email (Phone: (08) 9467-7331)
Notes and Events:
Mindfulness Meditation Hub is a centre to learn, practice and share our Mindfulness Meditation practices together.
All class and course information can be found on our Mindfulness Meditation Perth website.
We offer :
4 Week Learn course - teaching the Breath, Metta, Walking & Noting techniques.
1hr Guided meditation classes guiding you through the Breath, Metta, Walking & Noting techniques.
Regular weekly Practice sessions where you can practice your mindfulness meditation in a group with others.
Weekly Sharing sessions to discuss and share your mindfulness practice with others.
There are 20 meditation sessions per week. Please check our website for the schedule.
In our teaching and practice we are following The Eightfold Path to help us realise the Four Noble Truths.

Pay What Your Heart Feels
All sessions operate on a Pay What Your Heart Feels Basis.
Allowing all individuals the opportunity to use all provided services for what they feel like contributing, or can financially afford.
At each session when you contribute what your heart feels you create an opportunity that allows us to continue to support others through offering our mindfulness meditation sessions.
All financial contributions are used to cover the costs of rent, compulsory rental insurance, electricity, website and other miscellaneous expenses.
Additional funds exceeding our expenses are used to help spread the mindfulness meditation message to others - there is no personal profiting or financial gain from any transactions!
---
Monday Night Group - Sangha
Address: Level 1, 486 Salisbury Highway Parafield Gardens 5107
Tradition: Mahayana, The Truc Lam Lineage of Vietnamese Zen was founded in medieval Viet Nam by the Tran dynasty and revitalised by the Most Venerable Thich Thanh Tu in the 20th century
Affiliation: Truc Lam, Vietnamese Mahayana
Phone: 0477513281
Fax: n/a
E-mail: thongphap@y7mail.com
Website: https://mondaynightgroupsangha.weebly.com/
Find on:


Main Contact: Thich Thong Phap Email (Phone: 0477513281)
Spiritual Director: Thich Thong Phap Email (Phone: 0477513281)
Notes and Events:
Monday Night Group meets at Level 1, 486 Salisbury Highway, Parafield Gardens, SA each Monday night from 6.00 - 7.00 pm for beginners and from 7.30 pm to 9.00 pm for an advanced group. We are a small group which allows for a half hour of sitting meditation, a Dharma talk and discussion. On the fourth Sunday of each month we have a day of Mindfulness Practice in a comfortable cottage by the beach from 9.30 am - 4.00 pm. This includes a shared vegetarian lunch and a tea meditation. The resident monk is Venerable Thich Thong Phap, an Australian monk ordained in the Truc Lam (Bamboo Forest) tradition.
---
Mountain Moon Zen Society (Mountain Moon Sangha)
Address: PO Box 76 Coorparoo, QLD 4151 (Meetings are currently held in Cannon Hill) Qld
Tradition: Mahayana, Zen Western
Phone: 07 3822 7792 040 2098 288
E-mail: admin@mountainmoon.org.au
Website: http://www.mountainmoon.org.au
Find on:


Contact: Liyea Bretz: (07) 3822 7792
Spiritual Director: Sei'un An Roselyn Stone
Notes and Events:
The Mountain Moon Sangha is a group of Zen practitioners practicing at their zendo in Oliver Plunkett Catholic Parish Hall, Beauvardia Street, Cannon Hill.
There are four authorised Zen teachers presiding within the Sangha - Liyea Bretz, Matthew Love, Garry Cam and Jean Wilson.
These teachers were appointed by Sei-un An, Roselyn Roshi (founder of the Mountain Moon Sangha) in the Sanbo Kyodan lineage of Kamakura, Japan.
---
Mountains & Rivers Order of Zen Buddhism, Auckland Sangha
Address: 717 New North Road Mt Albert Auckland Auckland 1022
Tradition: Mahayana, Soto Zen, Mountains & Rivers Order
E-mail: auckland@zen.org.nz
Website: http://www.zen.org.nz
Find on:


Spiritual Director: Geoffrey Shugen Arnold Roshi
Notes and Events:
Monday meditation nights, 7.30-9.00pm, Ponsonby.
Beginner instruction in zazen meditation is offered.
The group also holds regular Sunday morning meditation sessions and weekend retreats and national weeklong sesshin retreats.

For inquiries about sitting with the group, email above.

---
Mountains and Rivers Order Sitting Group
Address: Palmerston North Manawatu-Wanganui
Tradition: Mahayana, Mountains and Rivers Order founded by John Daido Loori
Affiliation: Zen in the tradition of John Daido Loori
Phone: (06) 356 8811
E-mail: Peter.Jolly@vets
Website: http://www.squidoo.com/zen-in-new-zealand
Find on:


Dr: Peter Jolly, MRO Email (Phone: (06) 356 8811 )
Spiritual Director: Jeffrey Shugen Arnold Sensei Email (Phone: +001 845-688-2228)
Notes and Events:
The Zen Institute of New Zealand (ZENZ) is a national, non-residential Zen Buddhist training organization of the Mountains and Rivers Order (MRO) that provides training and guidance to those interested in practicing Zen Buddhism. Members meet regularly for zazen, intensive retreats (sesshin), and other activities throughout the country. Sitting groups are located in Auckland, Christchurch, Nelson, Wellington, and Manawatu.
The MRO was founder by one of the most influential American Zen Masters, John Daido Loori (1931-2009), and is an organization of associated temples, practice centers and sitting groups in the United States and abroad. The MRO was founded by Daido Roshi in 1980, and is inspired by the teachings of Zen Master Dogen as presented in his "Mountains and Rivers Sutra."

For more information, see http://mro.org/smr/newzealand/
For information about local groups in New Zealand and the group in Palmerston North, Manawatu, see http://mro.org/smr/newzealand/about/sitting-groups/
---
Mountains and Rivers Order Zen - Nelson
Address: P.O. Box 1086, Nelson NZ Nelson Nelson
Tradition: Mahayana, ZEN, Mountains & Rivers Order
Affiliation: Soto/Rinzai Zen
Phone: (03) 548-4619
E-mail: nelson@zen.org.nz
Website: http://www.zen.org.nz
Find on:


Spiritual Director: Abbot Geoffrey Shugen Arnold, Sensei
Notes and Events:
Daily zazen 6:30 am - 7:30 am
Zazen and Beginning Instruction: Monday evenings, 7:30 - 8:30 pm followed by discussion. Sunday half-day sit on the last Sunday of every month (except December) 5:30 am - 12 pm.
---
Mountains and Rivers Zen Group
Address: 2nd Floor, 71 Liverpool Street, Hobart, TAS 7000 TAS
Tradition: Mahayana, Zen, Eclectic mix of Zen traditions, Western
Website: http://www.hobartzen.org
Find on:


Contact: Ross Coward (03) 6224 9806 Email
Notes and Events:

SITTING SCHEDULE, ALL AT TASHI CHOLING--ALL WELLCOME !!

Place: above Gould's Naturopathica Floor 2, 71 Liverpool St, Hobart.

Lunchtime Meditation in the City

Mondays and Wednesdays 12.30 - 1.00pm

low key "just sitting" meditation.

Jill, Ron and Andreas try to ensure that someone is always there. Zen in Hobart

Very occasionally it doesn't happen because no one with a key can make it

a good opportunity to practice equanimity if you're waiting and nothing happens ;-)

Sundays 10.00am - 12.00 noon, twice monthly

formal practice on the second and last Sunday every month.

includes, bowing, chanting of Zen verses, sitting and walking meditation.

Thursday 5.00 - 7.00pm not as formal as the Sunday sits.

bowing, minimal chanting, sitting and walking meditation.

a period for sharing of experiences or a reading related to practice

(inspirational piece of prose or poem).

Contacts:

Ross Coward 6224 9806, email ross.coward@gmail.com

Ron Moss 6239 6610 (ah), email ron.moss@education.tas.gov.au
---
Nalandra
Address: 21-23 Ruthven Way Ringwood East, VIC 3135 Vic
Tradition: Vajrayana, Sakya
Phone: 0449996492
E-mail: nalandrainstitute@gmail.com
Website: http://nalandra.org/
Find on:


Main Contact: Secretary Email
Teacher: H.E. Zimwock Rinpoche
Notes and Events:
A friendly space to meet like-minded people, and companionship for your spiritual journey
Support for starting, maintaining and deepening your own meditation practice, based on Buddhist teachings from a traditional Tibetan Sakya lineage with an established historical record
Access to a resident teacher, with direct help, advice and support for personal spiritual dilemmas and challenges
Regular dharma teachings to provide a clear and practical path for further personal growth
We have regular meetings, teachings and meditation sessions. Come and visit us!
---
Nan Tien Institute and Temple
Address: 180 Berkeley Road Berkeley NSW 2506
Tradition: Mahayana, Chinese, Fo Guang Shan monastic order, all welcome !
Affiliation: Fo Guang Shan
Phone: +61 2 42720618
Fax: +61 2 42717862
E-mail: info@nantien.edu.au
Website: http://www.nantien.edu.au
Find on:


Marketing Director: Siena Morrisey Email (Phone: 42720648)
Main Contact: Student Equiries Email (Phone: 42720600)
Teacher: Dr Tamara Ditrich
Notes and Events:
Nan Tien Institute (NTI), located on Australia's picturesque South Coast of NSW, just south of Sydney, is the country's first Institute of higher learning grounded in humanistic Buddhist wisdom and values.
This innovative learning environment has grown from a belief that education is an essential part of a life-long quest for knowledge, skills and wisdom. Our vision and mission is to provide a place for cultural exchange, and to broaden students' knowledge and perspectives through subjects covering the arts, philosophy, humanities, business and science.
As part of a dynamic international learning community that spans Australia, the US and South East Asia, we offer innovative and distinctive subjects and courses designed to enrich and enhance lives. NTI offers an education with a strong foundation focused on multicultural and practical life applications.
NTI is the fourth in a series of tertiary education facilities established worldwide by Fo Guang Shan monastic orders Venerable Master Hsing Yun. Along with our sister universities University of the West in Los Angeles, California; Nan Hua University and Fo Guang University in Taiwan, NTI has the infrastructure to provide a strong support network for students (including future international exchange opportunities).
NTI aims to be recognised internationally for our outstanding location, unique teaching methodologies, world renowned lecturers and researchers, and high-achieving and enlightened students.
With a campus on-site at award-winning major tourist attraction Nan Tien Temple, and a future $40 million campus under construction, NTI has the facilities to support students in all academic endeavours.
---
Neldoreth Forest Community
Address: Horsecamp Road Gin Gin Qld 4671
Tradition: Non-Sectarian, Buddhist Societies of Vic and WA
Phone: (07) 4157 6146
E-mail: gmail dot com address is mikebqld
Website: http://noldorathforestcomm.weebly.com
Find on:


Main Contact: Mike (Phone: 07 4157 6146)
Notes and Events:
Purpose – I am willing to share my 20 ha of forested land so that others may live and work in native forest and with Nature, guided by Buddhist philosophy.
Teachings Available Here – I am willing to teach some forest meditation to a willing student, based on my experience of daily meditation practice since 1982.
My Buddhist Background - I trained at the Buddhist Society of Vic in the 1980's under Dhammika, attended a variety of Buddhist meditation retreats in the 80's and 90's, attended talks each week at the BSWA throughout 1995, 96 and 2002, and I trained in the Buddhist monastery 99-01.
My Approach to Buddhist Philosophy – is non clerical; I adapt Buddhist ideas out of their original religious setting and into a form that reflects my own experience of following the Path since 1982. I am most influenced by the writings of Eckhart Tolle, Shakti Gawain and Harvey Jackins. I refer to Nyanatiloka's works.
My 11,000 word treatise on http://noldorathforestcomm.weebly.com defines my approach to Healing and Spiritual Practice.
Location - 25 km SW of Gin Gin, 4 hours drive North of Brisbane, in the foothills past the coastal plain.
Facilities - simple, close to Nature - BYO camping gear and/or borrow mine
Transport - I can email you "Directions when Driving", or I can pick you up from the Greyhound bus stop in Gin Gin
Cost – by donation and/or your labour contribution.
Meditation and inspirational readings - as needed by those present.
Contact me by email if you'd like to stay here, and detail your experience in Buddhism and/or meditation, and whether you're fit for manual work (a man's work!) or willing to pay for the Council rates ($40 pw) instead, and whether you'll bring all your own camping gear.
More details on http://noldorathforestcomm.weebly.com
---
New Zealand Bodhi Study Group
Address:
Tradition: Mahayana, Tibetan tradition, Nyingmapa school
E-mail: gracemeideng@yahoo.co.nz
Website: http://www.buddhistweb.org/index.php/bodhi-institute/new-zealand-bodhi-study-group
Find on:


Main Contact: Grace Deng Email (Phone: 0064 21 2996209)
Notes and Events:
The NZ Bodhi Study Group was founded in 2007. Most of the group members live in Auckland.
Of central importance in Buddhism study is to engage in systematic study to lead to correct conceptual development. The courses we take offer the basic, essential teachings; these include:
Prajna , Tibetan Pure Land Method, and Dzogchen
Master Khenpo SoDargye is the vice head of Seda Larong Wuming Buddhist Institute. Under his guidance, following the teaching system of Han monks, the NZ Bodhi Study Group involves free teaching and group study via the internet (language is Mandarin) . Specifically, you will receive systematic Exoteric and Tantric Buddhism teachings from Master Khenpo SoDargye, as well as tutorials from teaching monks. This involves either local group study or participation in on-line study group.
General Aims:
· Teaching and practice (equally important)
· Propagate Buddhism to benefit all the sentient beings
· Participate in charitable events and practice Buddhas spirit: compassion and altruism
Since the foundation of the study group, in addition the courses as above, we have taken part in the following: live broadcasting of the four grand Buddhism Gatherings of the Institute via internet: the Vajradhara Dharma gathering, the Dewachen Dharma Gathering, the Dharma event of the Kishitigarbha retreat, and the great Dharma event of Vajrasattva retreat.
Social and Charitable Events:
· Distributing Dharma books, DVDs, blessing goods from Master Khenpo SoDargye and other Masters of Seda Larong Wuming Buddhist Institute.
· Care for others: In modern society, due to high-pressure living, lack of balance between mind and body, a lot of diseases arise in human beings. In addition to traditional life care, we also advocate the healthy living style involving both the body and mind. If interested, we encourage people to study and practice Buddhism systematically using prostration and meditation – to help one realize the bad effects of negative thoughts and unhealthy lifestyle. The goal is to change ones attitude to their surroundings to achieve a happy, healthy life. In the meantime, we refrain from killing, set animals free, and occasionally hold free Chinese treatment and acupuncture for injury, and other activities for healthcare.
It is better to act than speak. We hope more people will join our group. Let us cooperate together to benefit all sentient beings, follow the path of Mahayana Bodhisattva. We also hope more people will open their heart through getting to know Buddhism, and you will consequently live a more peaceful, enjoyable life by reading your heart.
---
Newcastle Triratna Buddhist Group
Address: The Commons 150 Beaumont Street Hamilton NSW 2303
Tradition: Non-Sectarian
Affiliation: Triratna Buddhist Community
Phone: 0423579404
E-mail: deanwooding@gmail.com
Website: https://thebuddhistcentre.com/newcastle-new-south-wales?display=latest
Find on:


Spiritual Director: Dharmacari Arthacarya Email (Phone: 61423579404)
Notes and Events:
Community group leading Buddhism and Meditation Courses in the Newcastle Area.
---
Nonsectarian Mindfulness Meditation
Address: 304 Church Street (Theosophical Hall) Palmerston North Manawatu-Wanganui
Tradition: Non-Sectarian
Phone: 6463285953
E-mail: sudhana_2000@yahoo.com
Website: http://www.douglasosto.com
Find on:


Teacher: Doug Osto
Notes and Events:
Doug Osto is a lay Buddhist meditation teacher who has studied and practiced Buddhism for over twenty years. He has trained in all three vehicles (Theravada, Mahayana and Vajrayana) particularly in Vipassana, Zen, Pureland and Geluk techniques. Additonally, he holds higher degrees in Buddhist studies from Harvard, the University of Washington and the University of London. He teaches a mindfulness meditation practice primarily based on the vipassana technique taught by the late Sri Lankan lay meditation teacher Godwin Samararatne and the "just sitting" method of Japanese Zen master Dogen.
Tuesday meditation meetings are at the Theosophical Hall (304 Church Street) in Palmerston North from 6pm-7pm.

---
Nyima Centre
Address: Wentworth Falls, Blue Mountains NSW
Tradition: Vajrayana, Kagyu/Nyingma
Affiliation: E-Vam Buddhist Institute, Melbourne
Phone: 0449 579 509
E-mail: nyimacentre@gmail.com
Website: http://www.evaminstitute.org
Find on:


Main Contact: Felicity Lodro co-ordinator (Phone: 0449 579 509)
Notes and Events:
Teachers
Ekai Korematsu Osho is Abbot of Jikishoan Zen Buddhist Community in Melbourne and the main Teacher of Jikishoan's Zen Training and Integrated Buddhist Studies Program. . He is a transmitted teacher in the lineage of Soto Zen tradition receiving his transmission from Daigen Ikko Narasakiin 1986 in Japan. Osho has taught meditation in Japan, India and the USA for 30 years. Since 1997 he has been a faculty member of Antioch University, USA, for Education Abroad Buddhist Studies Program,
Osho also gives regular Teachings at E-vam Institute in Melbourne.
Lama Pema Dorji Rinpocheis a Yogi of the Nyingma school of Tibetan Buddhism and was born into a renowned family of Tibetan Yogis. He was a student of some of the great masters including H.H Dudjom Rinpoche, H.H Dilgo Khyentse Rinpoche, Chatral Rinpoche, Chagdud Rinpoche, and Trinley Norbu Rinpoche. He is considered a master of Lu Jong ( LuJong are the physical yogic practices in the Tibetan Buddhist tradition). In 1993 Rinpoche began teaching in the West, first in USA, and many other countries after that. This will be Rinpoche's third visit to Australia. This is a rare and fortunate opportunity to receive teachings and Yoga instructions from such a world renowned master.
Traleg Khandro (Felicity Lodro) is Director of Traleg Kyabgon Rinpoche's Centre's in Sydney, and New York. She has been a student of Traleg Kyabgon Rinpoche's for around 30 years and has done a number of long meditational retreats during that time. Khandro received her Yoga qualifications from the International Yoga Teachers Association training in both Iyengar and Desikachar styles. Under Rinpoche's guidance Khandro has also received training in LuJong (Tibetan physical training) and combining these practices with Hatha Yoga. She conducts LuJong classes in both Australia and America. Her LuJong classes provide a unique combination of Tibetan and Indian Yoga, meditation and relaxation techniques. Khandro has a Degree in Psychology.
Neelam Gopalani brings her passion, positive energy and depth of experience to her teaching. She has studied Yoga in India, Thailand and Australia, and has taught people from all walks of life from children to business people. She also has a background in communications and facilitation in the corporate world. "I"m really excited and honoured to share these special practice with you. It is so different to other styles I have learnt over the years." The 5 Element Form has been taught to Neelam by her main teacher who spent many years training in traditional practises of Yoga in India.
---
First Previous 13 14 15 16 17 18 19 20 21 22 23 24 25 26 27 Next