North America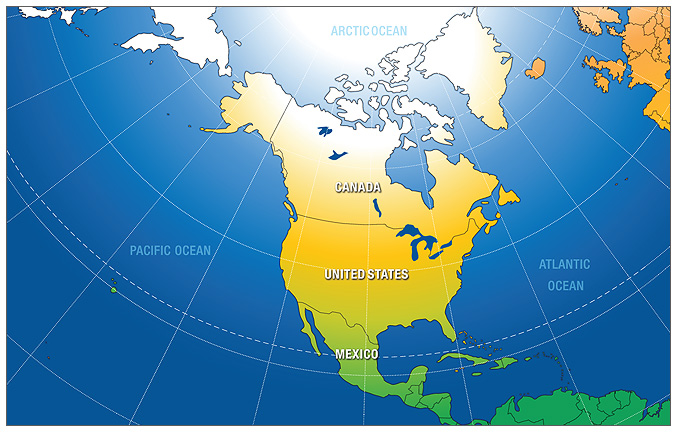 There were 2971 results matching your query.
First Previous 26 27 28 29 30 31 32 33 34 35 36 37 38 39 40 41 42 43 44 Next Last
Isthmus Zen Community
Address: 402 West Lakeview Avenue, Madison, WI 53716-2114 WI
Tradition: Mahayana, Kwan Um School of Zen (Korean)
Phone: (608) 257-7970
E-mail: magglpie@execpc.com
Website: http://144.92.195.180/
Find on:


Founder Teacher: Zen Master Seung Sahn
Guiding Teacher: William Brown, JDPSN

---
Ithaca Shambhala Meditation Group
Address: 9207 Hatch Road, Trumansburg, NY 14886 NY
Tradition: Vajrayana, Tibetan, Kagyü lineage
Phone: (607) 387-6168
E-mail: acove@welliver-mcguire.com
Find on:


Founder: Chögyam Trungpa Rinpoche

---
Ithaca Zen Center
Address: 56 Lieb Road, Spencer, New York, NY 14883 NY
Tradition: Mahayana, Rinzai Zen
Phone: (607) 272-0694
E-mail: Bodymindr@aol.com
Find on:


Contact: Yoshin David Radin

---
Ja Ling Tibetan Buddhist Cultural Center
Address: 508 South Broadway Baltimore MD 21231.
Tradition: Vajrayana, Tibetan, Gelugpa
Phone: (410) 732-6049
E-mail: jalingcenter@aol.com
Find on:


Contact: Barbara Apolonio
Spiritual Director: Geshe Nawang Kalsang
Notes and Events:
Venue: 2nd floor. Times Sunday 10am-2pm.

---
Jackson Zen Group
Address: 142 Millsaps Avenue, Jackson MS 39202 MS
Tradition: Mahayana, Soto Zen
Affiliation: Informally with New Orleans Zen Temple
Phone: (601) 982-0402
Find on:


Contact: Linda Townes or Bebe Wolfe

---
Jacksonville Zen Sangha
Address: 2014 Perry Place Jacksonville FL 32207
Tradition: Mahayana, Rinzai Zen
Phone: : 904-398-6905
E-mail: zenrin@bellsouth.net
Website: http://www.jaxzensangha.org
Find on:

---
Jacques Marchais Museum of Tibetan Art
Address: 338 Lighthouse Avenue Staten Island NY 10306
Tradition: Vajrayana
Phone: 718-987-3500
Fax: 718-351-0402
Website: http://www.tibetanmuseum.org
Find on:

---
Jade Buddha Temple
Address: 6969 WestBranch Drive Houston TX 77072-2163
Tradition: Mahayana
Phone: (281) 498-1616
Website: http://www.jadebuddha.org/
Find on:

---
Jalandhara Buddhist Meditation Center
Address: 627 S. Govenor (off Bowery), Iowa City, IA, 52240 IA
Tradition: Vajrayana, Tibetan
Phone: (319) 338-8755
Find on:

---
Jam Tse Cho Ling Tibetan Buddhist Temple – Calgary
Address: 96 Whitehaven Crescent NE Calgary Alberta T1Y 6C5
Tradition: Vajrayana, Nalanda,
Affiliation: Jam Tse Cho Ling Dharma Centre, Toronto, Ontario, Canada
Phone: +1 403 – 235 - 0765
E-mail: jtclcalgary@gmail.com
Website: https://jamtsecholing.wordpress.com
Find on:


Spiritual Director: H.E. Neten Tulku Rinpoche
Teacher: Geshe Trinly Gyatso
Main Contact: Lyn Chazotsang (Phone: +1 403 – 235 - 0765)
Notes and Events:
THE JAM TSE CHO LING TIBETAN BUDDHIST TEMPLE IN CALGARY (JTCL), was founded by His Eminence The 9th Tulku Neten Rinpoche. Our Temple draws on the teachings of His Holiness the Dalai Lama and is dedicated to the preservation of Tibetan Buddhism of Nalanda tradition and to make available its precious teachings to all who seek to live happy and meaningful lives and become instrumental in promoting peace and harmony among all people. Through this, our temple hopes to fulfil the purpose of Buddha's teachings, helping practitioners to realize their boundless compassion and wisdom that safeguard and protect the welfare of all living beings and ultimately attain full enlightenment.
The meaning of Jam Tse Cho Ling:

JAM means loving-kindness
TSE means compassion

CHO means Buddha's teachings or Doctrine or Dharma. It can be subsumed under two categories:

Scriptural teachings: The transmission of Buddha's teachings extant in oral and scriptural form.
The transmission of insight: wisdom and realizations gained through practice of the training.


LING means a Centre where Buddha's doctrine is taught and practiced

As we create this webpage, we remember the kindness that His Holiness the Dalai Lama has shown to all sentient beings and his relentless work to create a world of peace and compassion. May we each aspire to emulate His example. Long Live H.H. 14th Dalai Lama of Tibet. May His aspirations for world and Tibet be realized quickly.
---
Jamestown Shambhala Meditation Group
Tradition: Vajrayana, Tibetan, Kagyu & Nyingma lineages
Affiliation: Shambhala International
Spiritual Director: Sakyong Mipham Rinpoche, Ani Pema Chodron

---
Jamgoen Choelling Study Group
Address: P.O. Box 24667 Los Angeles CA 90024
Tradition: Vajrayana, Tibetan, Gelugpa (FPMT)
E-mail: tobyrhodes@netscape.net
Find on:


Spiritual Director: Lama Zopa Rinpoche
Notes and Events:
Mail to : P.O. Box 24667 , Los Angeles CA 90024
---
Jangchub Gepel Ling
Address: 6960 HWY 9 Felton CA 95018
Tradition: Vajrayana, Tibetan, Gelugpa
Phone: (831) 818 1380
E-mail: pelmo@got.net
Website: http://www.gepeling.org
Find on:


Teachers: From Gaden Shartse Monastery
Spiritual Director: H. E. Lati Rinpoche
Contact: Jangchub Pelmo

---
Jewel Heart Ann Arbor Center
Address: 1129 Oak Valley Dr. Ann Arbor MI 48108
Tradition: Vajrayana, Tibetan, Gelugpa
Phone: 1-734-994-3387
E-mail: programming@jewelheart.org
Website: http://www.jewelheart.org
Find on:


Director of Programming: Kathy Laritz Email (Phone: 1-734-994-3387 x 221)
Co-Director of Programming: Hartmut Sagolla Email (Phone: 1-734-994-3387 x 224)
Spiritual Director: Kyabje Gelek Rimpoche

---
Jewel Heart Chicago Center
Address: 4753 N. Broadway, Ste. 812, Chicago, IL 60640 Spiritual Director. Kyabje Gelek, Rinpoche IL
Tradition: Vajrayana, Tibetan, Gelugpa
Phone: (847) 256-3186
E-mail: brpallas@aol.com
Website: http://www.jewelheart.org/
Find on:


Contact: Robin Olson or Linda Gorham (co-coordinators)

---
Jewel Heart Cleveland Center
Address: 13938A Cedar Road, Box 283, University Heights, OH 44118 OH
Tradition: Vajrayana, Tibetan, Gelugpa
Phone: (216) 556-4858
E-mail: CleveJH@aol.com
Website: http://www.jewelheart.org
Find on:

---
Ji Jing Chan Buddhist Temple
Address: Atlantic Chan Buddhist Assocation 2145 Windsor Street, Halifax NS B3K 5B5 Nova Scotia
Tradition: Mahayana, Chan (Zen)
Phone: (902) 422-0042
Find on:

---
Jigme Lingpa Center
Address: 2145 Bluebird Court San Diego CA 92114
Tradition: Vajrayana, Tibetan, Nyingma, Longchen Nyingthig, Dzogchen
Phone: 310-922-7121
E-mail: jigmelingpacenter@gmail.com
Website: http://www.wisdompath.org
Find on:


Board Member: Jan Williamson Email (Phone: 310-922-7121)
Spiritual Director: Lama Lhanang Rinpoche Email (Phone: 310-384-1823)

---
Jijuyu-ji Zen Group of Cleveland
Address: 34466 Cedar Trail #7 Willoughby OH 44094
Tradition: Mahayana, Soto Zen
Affiliation: Udumbara Zen Center (Evanston, IL)
Phone: (440) 537-7104
E-mail: deanwms@aol.com
Website: http://www.members.cox.net/jijuyuji
Find on:


Contact: Dean Williams
Main Contact: Sensei Dean Williams
Teacher: Sensei Dean Williams
Spiritual Director: Sojun Diane Martin

---
Jikoen Hongwanji Mission and Jikoen Buddhist Women\'s Association
Address: 1731 N. School Street Honolulu, HI 96819 HI
Tradition: Mahayana
Affiliation: Shingon Buddhist International Institute
Phone: office: (808)845-3422 fax: (808)845-7721
Website: http://jikoenhongwanji.org/joomlaJikoen/
Find on:

---
Jikoji Temple and Retreat Center
Address: 12100 Skyline Blvd Los Gatos CA 95033
Tradition: Mahayana, Soto Zen
Phone: (408) 741-9562 (9 am to 2 pm Monday through Friday)
E-mail: jikoji@aol.com
Website: http://www.jikoji.org
Find on:

---
Jingoji Buddhist Temple
Address: 502 Redmond-Fall City Redmond Road Redmond WA 98053
Tradition: Mahayana, Vajrayana, Shingon Buddhism
Affiliation: Koyasan Shingon
Phone: 425-222-4710
E-mail: missho@jingoji.net
Website: http://www.jingoji.net
Find on:


Main Contact: Missho Malm Email (Phone: 425-222-4710)
Teacher: Hosho Nishibu

---
Jizo-An Monastery
Address: 1603 Highland Avenue, Cinnaminson, NJ, 08077 NJ
Tradition: Mahayana, Zen
E-mail: inji@msn.com
Website: http://www.jizo-an.org
Find on:


Contact: Seijaku Stephen Reichenbach (Abbot)

---
Jodo Shinshu Buddhist Fellowship of Thunder Bay
Address: Thunder Bay, Ontario Ontario
Tradition: Mahayana, Shin Buddhism
Affiliation: Jodo Shinshu Hongwanji-ha
Phone: (807) 622-0904
E-mail: ThunderBayBuddhists@tbaytel.net
Website: http://my.tbaytel.net/ThunderBayBuddhists/index.htm
Find on:

---
Jodo Shinshu Hongwanji-ha Misión de México
Address: Prol. Eugenia No. 17, Col. Napoles, Delegación Benito Jurez, Mexico D.F. Distrito Federal 03810
Tradition: Mahayana
Affiliation: Budismo de la tierra pura
Phone: 5582-0018
E-mail: shinshu@jodo-shinshu-hongwanji-mexico.org
Website: http://www.jodo-shinshu-hongwanji-mexico.org/
Find on:


Spiritual Director: ZENGAKU ISHII

---
First Previous 26 27 28 29 30 31 32 33 34 35 36 37 38 39 40 41 42 43 44 Next Last