North America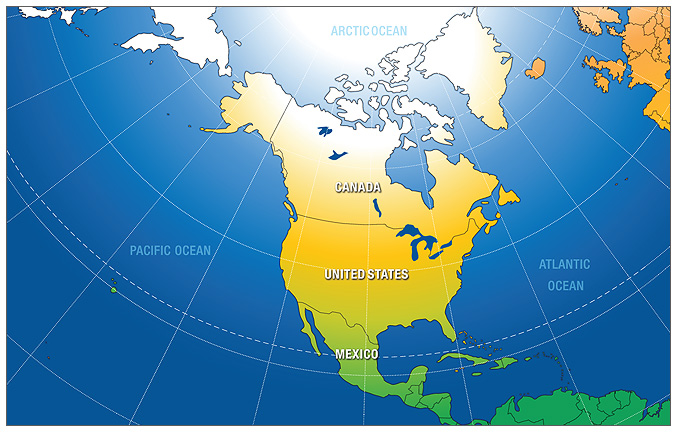 There were 3057 results matching your query.
First Previous 18 19 20 21 22 23 24 25 26 27 28 29 30 31 32 33 34 35 36 Next Last
Fredericton Shambhala Centre
Address: 20 Serenity Lane, Fredericton, NB E3B 7T4 New Brunswick
Tradition: Mahayana, Shambhala Buddhism
Website: http://www.fredericton.shambhala.org/
Find on:

---
Freedom of the Moon Sangha
Address: RI
Tradition: Mahayana, Zen Buddhist Master Thich Nhat Hahn
Affiliation: Community of Mindful Living
E-mail: prosewing@aol.com
Find on:

---
Fresh Breeze Mindfulness Sangha
Address: Govans Presbyterian Church, 5824 York Road, MD
Tradition: Mahayana, Vietnamese Zen.
Phone: (410) 323-2180
E-mail: freshbreeze@earthlink.net
Website: http://www.home.earthlink.net/~freshbreeze/
Find on:


Spiritual Director: Thich Nhat Hanh
Contact: Carol Fegan, Chan An Cu

---
Fresno Betsuin Buddhist Church
Address: 2720 E. Alluvial Clovis CA 93611
Tradition: Mahayana, Jodo Shinshu Buddhism
Affiliation: Buddhist Churches of America (BCA)
Phone: 559-442-4054
E-mail: info@fresnobuddhisttemple.org
Website: http://fresnobuddhisttemple.org/
Find on:


Teacher: Rev. Nobuo Miyaji
Notes and Events:
NOTE: MOVING TO NEW ADDRESS ;
Known as : Family Dharma Center on East Alluvial Avenue in Clovis.
---
Fresno River Zen- Unitarian Church
Address: 4144 Millbrook Fresno CA 93726
Tradition: Mahayana, Soto Zen, Suzui Roshi Lineage
Affiliation: Berkeley Zen Center, San Francisco Zen Center
E-mail: grace@emptynestzendo
Website: http://www.emptynestzendo.org
Find on:


Teacher: Grace Schireson
Contact: Grace

---
Friends in the Dharma
Address: 315 West Gore Road, #1, Erie, PA 16509 PA
Tradition: Mahayana, Zen Buddhist Master Thich Nhat Hahn
Affiliation: Community of Mindful Living
Phone: (814) 864-0085
Find on:


Contact: Fred McKinney

---
Friends of Awakening Sangha
Address: 4370 Cooper Road, Indianapolis, IN 46228 and the Order of Interbeing IN
Tradition: Mahayana, Zen Buddhist Master Thich Nhat Hahn
Affiliation: Community of Mindful Living
E-mail: Ingsat@aol.com
Website: http://www.friendsofawakening.net
Find on:


Contact: Ingrid Sato

---
Friends of the Western Buddist Order - Boston
Address: 240-B Elm Street, Suite B-10 Somerville, MA 02144-2935 MA
Tradition: Non-Sectarian, Western Buddhism
Affiliation: Friends of the Western Buddhist Order
E-mail: bostonfwbo@yahoo.com
Website: http://www.bostonfwbo.org/
Find on:


Contact: Yuko Takagi

---
Ft. Lauderdale / Miami Community Center
Address: 20000 SW 36th Street, Ft. Lauderdale, FL 33332 FL
Tradition: Mahayana, Nichiren Daishonin Buddhism
Phone: (954) 349-5000
Find on:

---
Full Moon Sangha
Address: CO
Tradition: Mahayana
Affiliation: Community of Mindful Living *
Phone: (303) 567-2927
E-mail: elaine_anne@earthlink.net
Find on:


Contact: Elaine Sparrow

---
Fundación Nibbäna
Address: Vipassana Meditation Center, Mexico City Calle Cozumel 76, Col. Roma Mexico 06700, Capital, Mexico
Tradition: Theravada
E-mail: nibbanamx@yahoo.com
Website: http://www.geocities.com/Athens/Acropolis/7652/
Find on:

---
Furnace Mountain Center
Address: P.O. Box 545 Clay City KY 40312
Tradition: Mahayana, Korean/American Chogye Zen
Affiliation: Kwan Um School of Zen
Phone: (606) 723-4529
E-mail: furnacemt@aol.com
Website: http://www.furnacemountain.org
Find on:


Contact: Zen Master Dae Gak

---
Gaden KhachoeShing Monastery
Address: 2150 E. Dolan Road Bloomington, IN
Tradition: Vajrayana, Gelugpa
Phone: 812.334.3456
E-mail: dgtl@ganden.org
Website: http://ganden.org/index.php/home
Find on:

---
Gaden Samdupling Tibetan Buddhist Monastery & Heritage Center
Address: 3046 Pavlova Drive, Cincinnati, OH 45251 OH
Tradition: Vajrayana, Tibetan, Gelugpa
Affiliation: Dogam Gaden Tensung Ling Monastery
Phone: (513) 85-7116
E-mail: gsl@ganden.org
Website: http://www.usagaden.org
Find on:


Contact: Jamyang Lama

---
Gaden Samten Ling Tibetan Buddhist Meditation Society
Address: 11403 101 Street Edmonton Alberta T5G 2A9
Tradition: Vajrayana, Gelug
Phone: (780) 479-0014
E-mail: info@gsl-ab.ca
Website: http://www.gsl-ab.ca
Find on:


Founder: Geshe Ngawang Kaldan
Spiritual Director: Kushok Lobsand Dhamchoe

---
Gainesville Shambhala Meditation Group
Address: 4610 NW 15th Place, Gainesville, FL 32605-4547 FL
Tradition: Vajrayana, Tibetan, Nyingma/Kagyu, Shambhala
Phone: (352) 271-9391
E-mail: cburnell@atlantic.net
Website: http://gainesville.shambhala.org
Find on:


Spiritual Director: Sakyong Mipham Rinpoche
Teacher: Charles Burnell

---
Gainesville Vipassana Society
Address: 5811 NW 31st Terrace Gainesville FL 32653
Tradition: Theravada
Phone: (352) 337-9993
E-mail: pvlinn@bellsouth.net
Website: http://www.floridavipassana.org/
Find on:

---
Galena Sangha
Address: 231 S. Dodge Street, Galena, IL 61036 IL
Tradition: Mahayana, Vietnamese Zen
Phone: (815) 777-4717
Find on:


Contact: Lynn Harmet

---
Gampo Abbey
Address: Pleasant Bay, Cape Breton, NS B0E 2P0 Nova Scotia
Tradition: Vajrayana, Tibetan, Kagyü lineage
E-mail: gampo@shambhala.org
Website: http://www.shambhala.org/center/gampo-abbey
Find on:


Founder: Chögyam Trungpa Rinpoche
Teacher: Bikshuni Pema Chödrön

---
Ganden Cho Ling
Address: Hopkins MN 55343
Tradition: Vajrayana, Tibetan, Gelugpa
Phone: (952) 935-2415
E-mail: gcl108@netzero.net
Find on:


Contact: Joe Holiday

---
Ganden Dheling Buddhist Temple
Address: P.O. Box 2242, Bloomington, IN 47402 IN
Tradition: Vajrayana, Mongolian Gelugpa Buddhism Tibetan
Phone: (812) 337-6114
E-mail: mail@GandenDheling.org
Website: http://www.GandenDheling.org
Find on:


Spiritual Advisor: Kyabje Gehlek Rimpoche
Contact: Padkar Rinpoche

---
Gar Drolma Buddhist Center
Address: 1329 Creighton Avenue Dayton OH 45420
Tradition: Vajrayana, Tibetan, Drikung Kagyu
Phone: (937) 252-2220
E-mail: info@gardrolma.org
Website: http://www.gardrolma.org
Find on:


Main Contact: Debbie Jackson Email (Phone: (937) 252-2220)
Spiritual Director: Khenpo Samdup Email (Phone: (937) 252-2220)

---
Garchen Institute International
Address: Chino Valley AZ 85623-4318
Tradition: Vajrayana, Tibetan, Mahamudra, Dzogchen
Phone: (928) 925-5847
E-mail: garchen@garchen.com
Website: http://www.garchen.com
Find on:


Teachers: His Eminence Garchen Rinpoche, Venerable Traga Rinpoche
Notes and Events:
Mail to:P.O. Box 4318, Chino Valley, AZ 85623-4318

---
Garden Point Sangha
Address: 10 Heron Road, Milvridge, ME 04658 and the Order of Interbeing ME
Tradition: Mahayana, Zen Buddhist Master Thich Nhat Hahn
Affiliation: Community of Mindful Living
E-mail: jtoland@midmaine.com
Find on:


Contact: Judith Toland

---
Gardena Buddhist Church
Address: 1517 W 166th Street Gardena CA 90247
Tradition: Mahayana, Nishi Hongwanji Jodo Shinshu
Affiliation: Buddhist Churches of America (BCA)
Phone: 310 327-9400
Fax: 310-327-4660
E-mail: info@gardenabuddhistchurch.org
Website: http://www.gardenabuddhistchurch.org/
Find on:


Main Contact: Alan Kita
Spiritual Director: Reverend Kyogyo Miura

---
First Previous 18 19 20 21 22 23 24 25 26 27 28 29 30 31 32 33 34 35 36 Next Last