North America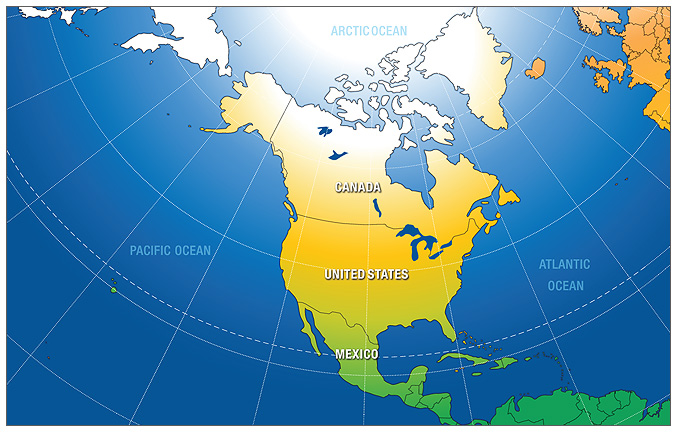 There were 3033 results matching your query.
First Previous 57 58 59 60 61 62 63 64 65 66 67 68 69 70 71 72 73 74 75 Next Last
Southern New Hampshire Zen Group
Address: P.O. Box 134 Hillsborough, NH 03244 NH
Tradition: Mahayana, Kwan Um School of Zen (Korean)
Phone: (603) 464-6146
E-mail: info@nhzen.org
Website: http://www.nhzen.org/
Find on:


Founder Teacher: Zen Master Seung Sahn
Teacher: Zen Master Bon Haeng

---
Southern Palm Zen Group
Address: 801 Bridgewood Place, Boca Raton, FL 33434 FL
Tradition: Mahayana, Soto Zen, White Plum Lineage
Affiliation: Ocean Zendo-Sagaponack, NY
E-mail: mitchcan@aol.com
Website: http://www.floridazen.com
Find on:


Founding Teacher: Peter Muryo Matthiessen, Roshi
Visiting Teacher: Charles Tenshin Fletcher, Sensei
Spiritual Director: Mitchell Doshin Cantor

---
Southwest Vipassana Center - Dhamma Siri
Address: 10850 County Rd. 155A; Kaufman TX 75142
Tradition: Theravada, Vipassana Meditation as taught by S.N. Goenka. In the tradition of Sayagyi U Ba K .
E-mail: info@siri.dhamma.org
Website: http://www.siri.dhamma.org
Find on:


Notes and Events:
Use street address only during courses. At other times contact: Southwest Vipassana Association P.O. Box 190248; Dallas, TX 75219.

---
Southwind Sangha Soto Zen Association
Address: 1501 Fairmount Street Wichita KA 67208
Tradition: Mahayana, Soto Zen
Affiliation: Atlanta Soto Zen Center
Phone: (316) 684-8819
E-mail: info@southwindsangha.org
Website: http://www.southwindsangha.org
Find on:

---
Sowega Buddhism
Address: Americus, Georgia 31709 GA
Tradition: Vajrayana, Tibetan, New Kadampa
Phone: (229) 815-0204
E-mail: sowegabuddhism@yahoo.com
Website: http://www.sowegabuddhism.150m.com
Find on:

---
Sozenji Buddhist Temple
Address: 819 S. Lincoln Avenue Montebello CA 91755
Tradition: Mahayana, Japanese Soto Zen
E-mail: tomkurai@aol.com
Find on:


Contact: Rev. Shuichi T. Kurai

---
Space Coast Mindfulness Practice Community
Address: Rockledge 32955
Tradition: Mahayana, Thich Nhat Hanh
Affiliation: Plum Village Mindfulness Practice Center
Phone: 321-301-4203
E-mail: scmpc1@yahoo.com
Website: http://www.scmindfulness.org
Find on:

---
Spacious Heart Sangha
Address: CO
Tradition: Mahayana
Affiliation: Community of Mindful Living
Phone: (303) 545-2266
E-mail: contact@ccml.info
Find on:

---
Spencer Buddhist Meditation Group
Address: 1825 Stover Fork Harmony WV 25243
Tradition: Non-Sectarian
Phone: 304-927-1505
E-mail: jkenlewis@earthlink.net
Find on:


Main Contact: Ken Lewis Email (Phone: 304-927-1505)

---
Spirit Rock Meditation Center
Address: 5000 Sir Francis Drake Boulevard Woodacre CA 94973
Tradition: Non-Sectarian, Mixed
Affiliation: Insight Meditation Society (MA)
E-mail: SRMC@spiritrock.org
Website: http://www.spiritrock.org
Find on:


Teachers: Jack Kornfield, James Baraz, Sylvia Boorstein, Anna Douglas

---
Spokane Buddhist Temple
Address: 927 S Perry Street Spokane WA 99202
Tradition: Non-Sectarian, Jodo Shinshu Buddhism
Affiliation: Buddhist Churches of America (BCA)
Phone: (509) 534 7954
E-mail: SpokaneBuddhistTemple@gmail.com
Website: http://www.spokanebuddhisttemple.org/
Find on:


Minister Assistant: Paul Vielle Email
Main Contact: Reverend Christine Marr Email
Minister Assistant: Jefferson Workman Email

---
Spring Hill Zen
Address: 240B Elm Street, Suite B1, Somerville, MA 02144 MA
Tradition: Mahayana, Soto/Rinzai Zen
Affiliation: Boundless Way Zen
Phone: (617) 776.7416 x 26
E-mail: info@springhillzen.com
Website: http://www.springhillzen.org
Find on:


Contact: Josh Bartok
Teacher: James Ford Sensei

---
Springs Mountain Sangha
Address: Colorado Springs CO
Tradition: Mahayana, Zen
Affiliation: Open Source Zen
Website: http://smszen.org
Find on:

---
Sravasti Abbey
Address: 692 Country Lane Newport WA 99156
Tradition: Vajrayana, Tibetan Gelug
Phone: (509) 447 5549
E-mail: office.sravasti@gmail.com
Website: http://www.sravasti.org
Find on:


Teacher: Bhikshuni Thubten Chodron
Main Contact: Office Manager Email (Phone: 509-447-5549)
Spiritual Director: Bhikshuni Thubten Chodron
Notes and Events:
Mailing Address (including monetary donations)
Sravasti Abbey
P.O. Box 20644
Seattle, WA 98102-1644

---
Sri Lankan Buddhist Community
Address: P.O. Box 497, Glenview, IL 60025 IL
Tradition: Theravada, Sri Lankan
Phone: (847) 729-7938
E-mail: mapa@calumet.purdue.edu
Find on:


Contact: Lash Mapa

---
Sri Lankan Buddhist Society of Calgary
Address: (403) 280-9729 Alberta
Tradition: Theravada
Affiliation: International Buddhist Foundation of Canada
Fax: (403) 280-9729
Website: http://ehipassiko-calgary.org/
Find on:


Spiritual Director: Ven.Werapitiye Somananda Email (Phone: (403) 280-9729)
Main Contact: Lal Perera Email

---
St. Johns Order
Address: 610 Morningside Dr. Columbia MO 65201
Tradition: Non-Sectarian, Tibetan Buddhism, Japanese Shugendo Buddhism, Russian Orthodox Christianity
Affiliation: Rime Shedrubling - Madison, WI
Phone: 573-817-2576
E-mail: stjohns@stjohnsorder.org
Website: http://www.stjohnsorder.org
Find on:


Contact: Scott Leiker
Contact: Heather Maring
Main Contact: Tara Geer-Leiker
Spiritual Director: Younge Khachab Rinpoche
Notes and Events:
---
St. Johns Shambhala Meditation Group
Address: 13 Forest Road, St. John's, NF A1C 2S6 Newfoundland and Labrador
Tradition: Vajrayana, Tibetan, Kagyü lineage
Phone: (709) 576-8111
E-mail: mka@zone.net
Website: http://www.shambhala.org/center/st-johns
Find on:


Founder: Chögyam Trungpa Rinpoche

---
St. Louis Shambhala Meditation Group
Address: Northwoods, MO 63121 MO
Tradition: Vajrayana, Tibetan, Shambhala Buddhist
Affiliation: Shambhala International
Phone: (314) 757-2914
E-mail: cargx6@student.umsl.edu
Website: http://www.shambhala.org/center/st.-louis
Find on:


Spiritual Director: Sakyong Mipham Rinpoche
Contact: Carol Robinson

---
St. Margarets Bay Shambhala Centre
Address: 13495 Peggys Cove Road, Tantallon, NS B0J 3J0 Nova Scotia
Tradition: Vajrayana, Tibetan, Kagyü, Nyingma and Shambhala lineages
Affiliation: Shambhala International
Phone: (902) 826-2182
E-mail: smbsc@chebucto.ns.ca
Website: http://www.shambhalabay.ca/index.htm
Find on:


Contact: Theresa Milligan
Teacher: Sakyong Mipham Rinpoche
Spiritual Director: Chögyam Trungpa Rinpoche

---
St. Petersburg/Tampa Shambhala Meditation Group
Address: c/o Gail Van Gils 1461 74th Circle, St. Petersburg, FL 33727 FL
Tradition: Vajrayana, Tibetan, Kagyü lineage
Phone: (727) 526-6817
E-mail: gvg2@aol.com
Website: http://www.shambhala.org/center/st-petersburg
Find on:


Founder: Chögyam Trungpa Rinpoche

---
Staten Island Buddhist Vihara
Address: 115 John Street, Staten Island, NY 10302 NY
Tradition: Theravada, Sri Lankan
Phone: (718) 556-2051
Website: http://www.sibv.org
Find on:

---
Steveston Buddhist Temple
Address: 4360 Garry Street, Richmond, BC V7E 2V2 BC
Tradition: Mahayana, Jodo Shinshu (Pure Land, Japanese)
Phone: (604) 277-5077
Website: http://www.telusplanet.net/public/honpa
Find on:


Teacher: Rev. Nariyuki Hattori
Spiritual Director: His Eminence Koskin Ohtani
Contact: Kunihiko Ikuta

---
Still Life Sangha
Address: HCR2-Box 9542, Keaau, HI, 96740 and the Order of Interbeing HI
Tradition: Mahayana, Zen Buddhist Master Thich Nhat Hahn
Affiliation: Community of Mindful Living
Phone: (808) 966-5057
Find on:

---
Still Mind Zendo
Address: 120 Washington Place, New York, NY 10014 NY
Tradition: Mahayana, Non-Sectarian, Soto/Rinzai Zen (Zen community)
Affiliation: White Plum Asanga (Maezumi Roshi)
Phone: (212) 414-3128
E-mail: info@stillmindzendo.org
Website: http://www.stillmindzendo.org
Find on:


Teacher: Sensei Janet Jiryu Abels
Contact: Gregory

---
First Previous 57 58 59 60 61 62 63 64 65 66 67 68 69 70 71 72 73 74 75 Next Last