North America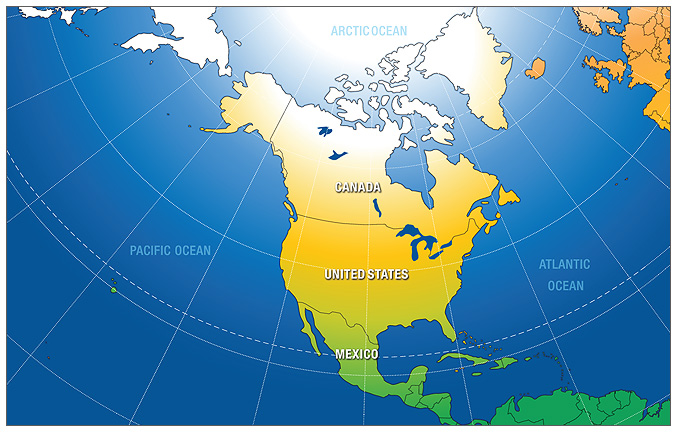 There were 3036 results matching your query.
First Previous 60 61 62 63 64 65 66 67 68 69 70 71 72 73 74 75 76 77 78 Next Last
Tendaisyu USA, Kongosan Eigenji & California Tendai Learning Center
Address: Sacramento CA
Tradition: Mahayana, Vajrayana, Tendai
Affiliation: Enryakuji Hieizan (Japan) & Tendai Mission of Hawaii (USA)
E-mail: tendaiusa@gmail.com
Website: http://www.tendai-usa.org
Find on:


Spiritual Director: Rev. Dr. Ryoei Tyler Email
Notes and Events:
To promote an enhanced understanding of Buddhism in order to help all sentient beings, and to transmit the light of the Dharma - the teachings of Dengyo Daishi Saicho (founder of Tendai-shu in Japan) to encourage interfaith dialogue; to foster a compassionate awareness of the need to protect the Earth's fragile environment. Rev. Dr. Ryoei Tyler regularly gives sutra chanting and discussion sessions, Tendai shikan (止観) meditation classes, dharanichanting, and Syakyo (写経) classes for all those who seek the teachings of Buddhism.
---
Tengye Ling Tibetan Buddhist Temple
Address: 11 Madison Avenue, Toronto, ON M5R 2S2 Ontario
Tradition: Vajrayana, Tibetan, Gelugpa
Affiliation: Thukche Choling Monastery, Nepal
E-mail: tengyeling@tengyeling.ca
Find on:


Contact: Ven. Tenzin Lhadron

---
Tennessee Buddhsit Vihara
Address: 4901 Ross Road Memphis , TN 38141 Memphis 38141
Tradition: Theravada
Phone: 901 - 249- 2361
E-mail: dhammafriends@ymail.com
Find on:


Spiritual Director: Bhante Rahula Email (Phone: 901 249 2361 )

---
Texas Bodhi Society - Kuan Yin Zen Retreat Center
Address: 6161 Gulf Freeway #121 Houston TX 77023
Tradition: Mahayana, Zen Meditation
Phone: (713) 923-5666 or 713.928.2871 ext. 121
Fax: (713) 928-3050
E-mail: txbodhis@yahoo.com
Website: http://www.txbodhi.com
Find on:


Spiritual Director: Ven. Master Wei-Hsin
Teacher: Upasaka Hsui Hui Wang

---
Thanh Tu Meditation Center
Address: 2493 South Black Horse Pike Williamstown 08094
Tradition: Non-Sectarian, Multiple Vietnamese Buddhist schools, emphasis on Zen practice of Th
Affiliation: Ch
Phone: 267-469-7959
E-mail: ttuephat@gmail.com
Website: http://www.thienvienthanhtu.org
Find on:

---
The Amicus Foundation
Address: 4217 Waipua Street, Kilauea, HI 96754 HI
Tradition: Vajrayana, Tibetan welfare organisation
E-mail: info@amicusfoundation.org
Website: http://www.amicusFoundation.org
Find on:


Founder: The late Nyoshul Khenpo Rinpoche

---
The Arrow River Forest Hermitage
Address: Box 2, RR 7, Site 7 Thunder Bay, ON P7C 5V5 Ontario
Tradition: Theravada, Thai Forest Tradition
Phone: (807) 933-4434
E-mail: arcc@baynet.net
Website: http://my.tbaytel.net/arfh/
Find on:

---
The Bhavana Society
Address: Rt. 1, Box 218-3, High View, WV 26808 WV
Tradition: Theravada, Forest Monastery & Retreat Centre
E-mail: info@bhavanasociety.org
Website: http://www.bhavanasociety.org/
Find on:


Abbot and Founder: Ven. H. Gunaratana

---
The Bronx Buddhist Center
Address: 409 East 189th Street (Red Doors) Bronx NY 10458
Tradition: Non-Sectarian, Bon Buddhist Tibetan
Phone: 718 892 5350
E-mail: BxBuddhistCenter@aol.com
Find on:


Main Contact: Sandra Rivera

---
The Buddhist Library
Address: P.O. Box 1471, Station A, Fredericton, NB New Brunswick E3B 5S3
Tradition: Non-Sectarian
E-mail: buddhist@nb.aibn.com
Find on:

---
The Buddhist Path Online Sangha
Tradition: Non-Sectarian
E-mail: egeratylsw@aol.com
Website: http://www.onlinesangha.org/
Spiritual Director: Ed Geraty Email

---
The Buddhist Temple
Address: 99 Lyle Lane Nashville TE 37210
Tradition: Theravada
Phone: (615)-271-1711
Website: http://thebuddhisttemple.org/
Find on:

---
The Cedar Sangha
Address: 3796 Kincaid Street Eugene OR 97405
Tradition: Mahayana, Zen Buddhist Master Thich Nhat Hahn
Affiliation: Community of Mindful Living
Phone: (541) 343-5528
E-mail: lmurdock@mcsi.net
Find on:


Contact: Nancy Nina

---
The City of the Dharma Realm
Address: 1029 West Capitol Avenue West Sacramento CA 95691
Tradition: Mahayana, Ch\'an (Zen)
Affiliation: Dharma Realm Buddhist Association
E-mail: drbacdr@jps.net%20
Website: http://www.drba.org
Find on:


Founder: Ven. Master Hsuan Hua

---
The Clear Heart Sangha
Address: Contact; Joanne and Richard Friday 725 School House Rd., Matunuck, RI 02879 RI
Tradition: Mahayana, Zen Buddhist Master Thich Nhat Hanh
Affiliation: Community of Mindful Living
Phone: (401) 789-8158
E-mail: ItsFriday@aol.com
Website: http://www.clearheartsangha.org
Find on:

---
The Dharma Centre of Winnipeg
Address: 18 Einarson Avenue, Winnipeg, Manitoba R3G OL1 Manitoba
Tradition: Non-Sectarian, Tibetan Kagyu
Phone: (204) 772-3696
E-mail: gkphoto@yahoo.com
Website: http://www.dharmawpg.com
Find on:


Resident Teacher: Shannon Stein Email
Resident Teacher: Gerry Kopelow (Lama Gyurme Dorje) Email

---
The Fairhope Tibetan Society
Address: Losel Dharma Sangha 12475 County Road, #32 Fairhope, AL 36532 AL
Tradition: Vajrayana, Tibetan, Gelugpa
Phone: (251) 990-9225 or (251) 990-5759
E-mail: bwdolma@earthlink.net
Website: http://www.fairhopetibetansociety.org
Find on:


Teacher: Geshe Thupten Dorjee

---
The Forest Way Insight Meditation Center
Address: P.O. Box 491, Ruckersville, VA 22968. VI
Tradition: Theravada
Affiliation: Bhavana Society
E-mail: forestway@cstone.net
Website: http://www.forestway.org
Find on:


Contact: Matthew Flickstein

---
The Gampopa Center of Annapolis
Address: 424 4th Street Annapolis MD 21403
Tradition: Vajrayana
E-mail: Info@gampopacenter.com
Website: http://www.gampopacenter.com
Find on:

---
The Gyuto Foundation
Address: 1349 Old Piedmont Road San Jose CA 95132
Tradition: Mahayana, Vajrayana
Affiliation: Gyuto Vajrayana Center
Phone: 408-9269430
Fax: 408-2721275
E-mail: info@guytofoundation.org
Website: http://www.gyutofoundation.org
Find on:


Main Contact: Ven. Thupten Donyo Email (Phone: 408-9269430)
Teacher: Ven. Lobsang Chonyi
Spiritual Director: Ven. Thupten Donyo Email

---
The Heart of the Lotus Sangha
Address: 135 N. Sixth Avenue, Highland Park, NJ 08904 NJ
Tradition: Mahayana, Zen Buddhist Master Thich Nhat Hahn
Affiliation: Community of Mindful Living
E-mail: pmorrisb@optonline.net
Find on:


Contact: Pat Morris

---
The House Sangha of Salem and Marblehead
Address: 13 Crombie Street, Salem, MA 01970 and the Order of Interbeing MA
Tradition: Mahayana, Zen Buddhist Master Thich Nhat Hahn
Affiliation: Community of Mindful Living
Phone: (978) 744-5685
E-mail: wall.r@comcast.net
Find on:


Contact: Robert Wall

---
The Karuna Group
Address: 1840 41st Ave 102-267 Capitola CA 95010
Tradition: Vajrayana, Tibetan, Gelugpa (FPMT)
Phone: (831) 457 7750
E-mail: karuna@thekarunagroup.com
Website: http://www.thekarunagroup.com
Find on:


Spiritual Director: Karuna Cayton

---
The Khemara Buddhikaram Buddhist Temple
Address: 2100 West Willow Street, Long Beach, California 90810 Long Beach CA 90810
Tradition: Theravada
Phone: 562-595-0566
Find on:


Main Contact: Venerable Thet

---
The Live Oak Sangha
Address: P.O. Box 357723 Gainesville, FL 32635-7723 and the Order of Interbeing FL
Tradition: Mahayana, Zen Buddhist Master Thich Nhat Hahn
Affiliation: Community of Mindful Living
E-mail: abreccia50@email.msn.com
Find on:


Contact: Alberto Breccia

---
First Previous 60 61 62 63 64 65 66 67 68 69 70 71 72 73 74 75 76 77 78 Next Last