Asia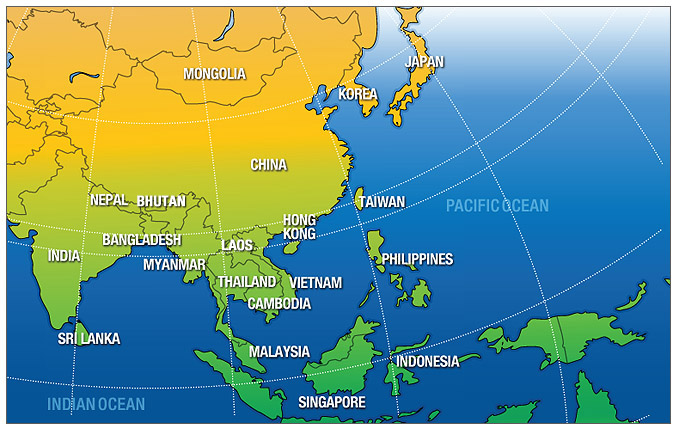 There were 1422 results matching your query.
First Previous 2 3 4 5 6 7 8 9 10 11 12 13 14 15 16 17 18 19 20 Next Last
Dhamma Dipa
Address: 2F, 1-3-4- Nakai, Shinjuku-ku Tokyo 161 Japan.
Tradition: Theravada, Burmese
Affiliation: Mahasi Sayadaw Meditation Centre
Find on:


Teacher: Ven. U Vicittasara

---
Dhamma Dipa International Buddhist Academy
Address: P.O Bishnupur Manu Bankul Dist, Sabroom South Tripura Sabroom Manu Bazar Tripura 799143
Tradition: Theravada
Affiliation: Dhamma Dipa School
Phone: 0091-03823-275329 or 275295
Fax: 0091-03823-275295
E-mail: khemacara@yahoo.com
Find on:


Main Contact: Ven Khemachara Bhikkhu Email (Phone: 09849973017)
Teacher: Thaingya Mog
Spiritual Director: Ven Dr Dhammapiya Email (Phone: 094361-89888)
Director: Thaingya Mog (Phone: 03823-275329)
Secretary: Janaung Mog

---
Dhamma Dipa School
Address: P.O. Bishnupur, Manu Bankul, Sabroom, South Tripura, INDIA Tripura
Tradition: Theravada
Phone: 0091-3823-275329
Fax: 0091-3829-275295
E-mail: dr_dhammapiya@yahoo.com
Website: http://www.ashanet.org/projects/project-view.php?p=415
Find on:

---
Dhamma Duta Buddhist Centre
Address: 11, Lorong Bachok Geyland, Singapore 387785
Tradition: Theravada
Phone: 6742 5053
Find on:

---
Dhamma Joti Vipassana Centre
Address: Wingaba Yele Kyaung Nga HtatGyi Pagoda Road, Bahan Township, Yangon, Myanmar. Office. No. 134, Shwebontha Street, Yangon, Myanmar 299, Bosundat Street, Yangoon, Myanmar. Yangon
Tradition: Theravada
Phone: Res. [95] (01) 524 983; Off. 281 277
E-mail: BANDOOLAMYANMAR@mtp400.stems.com
Find on:


Contact: Mr Banwariji Goenka, Bandoola International Ltd.,

---
Dhamma Kamala (Thailand Vipassana Centre)
Address: 200 Baan Nerrnpasuk, Tambon Dongkeelek Maung District, Prachinburi 25000, Thailand C/o Nirand & Sutthi Chayodom 65/15 Soi 1 Chaengwattana Road, Bangkok 10210, Thailand.
Tradition: Theravada, Vipassana
Phone: 66] (081) 646-4695
E-mail: info@kamala.dhamma.org
Website: http://www.kamala.dhamma.org/
Find on:


Notes and Events:
(Behind Thai-Rath Vitaya 7 School)
---
Dhamma Kaya International Meditation Center (Kashiwa)
Address: Yamasai kopo 3-18-2 (204) Kitakashiwa Kashiwa Shi Chiba Kashiwa, Chiba 2770832 Japan
Tradition: Theravada, Thai Meditation Organisation
Phone: 080 5088 2164
E-mail: 0mn73508325404@ezweb.ne.jp
Find on:


Contact: Kanchana Kottegoda
Founder: Luang Phor Sodh

---
Dhamma Kranti Buddha Sangha
Address: 110/111, Shantinagar, Yerwada Maharashtra 411006
Tradition: Non-Sectarian
Phone: 00912069419482
E-mail: nileshchavan@yahoo.com
Find on:


Main Contact: Nilesh Chavan Email (Phone: 9822979884)

---
Dhamma Kranti Sangh
Address: Dhamma Kranti Chowk, Ram Nagar Warje, Pune Maharashtra 411058
Tradition: Non-Sectarian, Social Work and Work of Dhamma
Phone: 09881546733, 09096550462
E-mail: albansode3001@rediffmail.com
Find on:


Secretary: Arvind Bansode
President: Ramesh Jadhav

---
Dhamma Prakashan
Address: 16/383 Trilok Puri Delhi NDelhi 110091
Tradition: Non-Sectarian
Affiliation: Lord Buddha Trust
Phone: 09210122842
E-mail: dhammaprakshan@gmail.com
Find on:


Main Contact: Amar Visharat Email (Phone: 09210122842)
Teacher: Bhism pal singh
Spiritual Director: Bhante Dhamma Vivechen Email
Notes and Events:
DHAMMA PRAKASHAN: - Dhamma Prakashan is committed to the propagation and publication of the ideal book of Buddhism and Bahujan literature Dhamma Publication a unit of Lord Buddha Trust who dedicated for Dhamma Work in India. Lord Buddha Trust was founded with the objectives of imparting education, Buddhist philosophy, besides the cause of human rights, Dhamma Work, Pali language Learning center, self respect, brotherhood, Publication and other charitable activities etc, Lord Buddha Trust is Buddhist organization and registered under Trust act. LBT is creating a environment of Dhamma aura in India. Our organization has played a vital role in bringing our some notable works of Buddhist and Ambedkarite literature, so we have made a Executive board for Dhamma Publication name as Dhamma Publication Executive Board, so we want offer membership for Dhamma Publication board to you, If you agree with us send us your personel profile.
---
Dhamma Rakhita Buddhist Centre
Address: No.7-2, Jalan Bulan F U%/F Subang 2, Seksyen U5 Shah Alam Selangor 40150
Tradition: Theravada
Find on:


Spiritual Director: Sayadaw Ashin.Javana

---
Dhamma Reading Room
Address: 60B, Jalan 19/3, Petaling Jaya Selangor DE 46300 Malaysia Buddhist library - Opening hours: Close on public holidays Selangor
Tradition: Non-Sectarian
Phone: 03-7958 6741
E-mail: dhammarr@yahoo.com
Website: http://www.geocities.com/dhammarr/index.htm
Find on:


Contact: James Ooi

---
Dhamma Suvanna
Address: Contact address: 710/1 M.12, T.Sila, A.Muang, Khon kaen Thailand 40000
Tradition: Theravada, Vipassana meditation as taught by S.N.Goenka
E-mail: ittimonta@hotmail.com
Find on:

---
Dhammabhanu
Address: Aza Hatta, Mizuho-cho Funai-gun, Kyoto-fu 622-03 Japan
Tradition: Theravada, Sayagyi U Ba Khin as taught by S.N. Goenka.
E-mail: jvipa@mbox.kyoto-inet.or.jp
Find on:

---
Dhammacakka Buddha Vihara
Address: 4583-C, Bukit Rambai, Melaka 75200 Melaka
Tradition: Theravada
Phone: 6016-3023602
E-mail: vendhammadinna@yahoo.com
Website: http://www.geocities.com/dhammacakkabuddhavihara/
Find on:


Teacher: Ven. K. Dhammadinna, Thera

---
Dhammacom Intersnetworking
Address: 4759-1, Jln Sri Putri 5, Putri Town Centre Tmn Purtri Kulai, Kulai, Johor 81000 hosting facilities and open source content management software with special offering to Buddhist websites. Johor
Tradition: Non-Sectarian
E-mail: webmaster@amituofo.com
Website: http://www.Amituofo.com
Find on:


Contact: Edmund Chan

---
Dhammajanani Lumbini Vipassana Center
Address: Lumbini Vipassana Center Near Lumbini Peace Flame; Rupandehi, Lumbini Zone, Nepal Lumbini
Tradition: Theravada
Phone: 977](071) 541549
Website: http://www.np.dhamma.org/Janani/home.htm
Find on:


Contact: Mr. Bandhari (Manager)

---
Dhammakaya Internation Meditation Center of Taichung
Address: 1-2F, 25, Lane 14, Minquan Rd., Zong Dis, Taizhong City
Tradition: Theravada, Thai - everyone is welcome!
Affiliation: Dhammakaya International
Phone: . +(886) 4-2223-7663
Find on:

---
Dhammakaya Internation Meditation Center of Taipei
Address: 3F No.9 Lane 16, Sec.2 Sihchuan rd, Banciao city, Taipei country 220
Tradition: Theravada, Thai - everyone is welcome!
Affiliation: Dhammakaya International
Phone: .+(886) 2-8966-1000
E-mail: info@dhammakaya.tc
Find on:

---
Dhammakaya International Meditation Center of Taoyuan
Address: No. 232 , Ching-Tian Street , Taoyuan City 330
Tradition: Theravada, Thai - everyone is welcome!
Affiliation: Dhammakaya International
Phone: Tel. +(886) 3-377-1261
E-mail: watthaitaoyuan@hotmail.com
Find on:

---
Dhammakaya Meditation Association of Selangor
Address: 2A-2, Janlan Puteri 5/1, Bandar Puteri, 47100 Puchong, Selangor D.E., Malaysia
Tradition: Theravada, Thai - everyone is welcome!
Affiliation: Dhammakaya International
Phone: .+(60) 3-8063-1882
Fax: +(60)-38-060-4882
Find on:

---
Dhammakaya Meditation Center of Penang
Address: 66, Lengkonk Kenari1, Sungai Ara,11900 Penang, Malaysia
Tradition: Theravada, Thai - everyone is welcome!
Affiliation: Dhammakaya International
Phone: .+(60) 4-644-1854 +(60) 19-457-4270
Find on:

---
Dhammakuta - Vipassana Meditation Centre
Address: Mowbray Galaha Road Hindagala (near Kandy)
Tradition: Theravada, Vipassana Meditation courses in the S.N.Goenka tradition
Phone: 081-2234649/081-2385774-5/070-800057
E-mail: dhamma@sltnet.lk
Website: http://www.lanka.com/ dhamma/dhammakuta
Find on:

---
Dhammamarmaka
Address: Between (39/40), (86) Road, Bagan Atwinwon Tike, Mahaaungmyee Township, Mandalay
Tradition: Theravada
Phone: 0095-943012372
E-mail: sithtila1976@gmail.com
Find on:


Teacher: Sitila
Main Contact: Sitila Email (Phone: 0091-7702586386)
Spiritual Director: U Eindaka (Phone: 0095-943012372)

---
Dhammapala Buddhist Lodge
Tradition: Theravada
Phone: +606-7996698
Fax: +606-7996698
E-mail: asrama_dhammapala@hotmail.com
Spiritual Director: Bhante Dhamma Sakkaro

---
First Previous 2 3 4 5 6 7 8 9 10 11 12 13 14 15 16 17 18 19 20 Next Last