Europe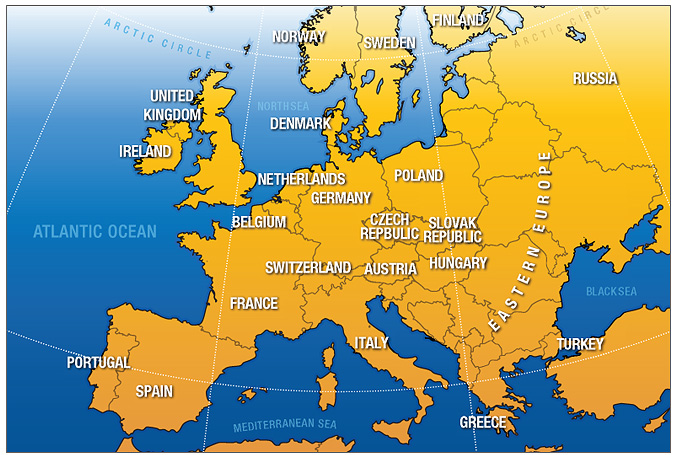 There were 2882 results matching your query.
First Previous 19 20 21 22 23 24 25 26 27 28 29 30 31 32 33 34 35 36 37 Next Last
Chi Hoi Phat Giao Vn Kristiansand
Address: Ravnas VA 464 4700 Vennesia, Norway
Tradition: Mahayana Vietnamese
Phone: (98) 15-87-17
Find on:


Contact: Vo Van Dieu

---
Chiara Luce Edizioni
Address: Via Poggiberna 9 56040 Pomaia (Pisa) Director Lorenzo Vassallo
Tradition: Vajrayana, Tibetan, Gelugpa (FPMT) (Publishing)
E-mail: chiara.luce@tiscalinet.it
Website: http://www.chiaraluce.it
Find on:

---
Chichester Serene Reflection Meditation Group
Tradition: Mahayana, Order of Buddhist Contemplatives, Soto Zen
Affiliation: Throssel Hole Buddhist Abbey
Phone: (0) 1243 604 180
Founder: Rev. Master Jiyu-Kennett
Contact: Roy Foley

---
Chigmed Rigdzin Gyaltsen Offenbach (Förderkreis buddhistischer Kultur)
Address: 63065 Offenbach, Mathildenstr. 18
Tradition: Vajrayana, Tibetan, Kagyü
Phone: 069-825821 | Fax -825821
Find on:

---
Chime Rinpoche Sangha Berlin
Address: 12307 Berlin, Löwenbrucher Weg 31 Berlin
Tradition: Vajrayana, Tibetan, Karma Kagyü
Find on:


Spiritual Director: Chime Rinpoche
Contact: Elisabeth Krämer

---
Chinese Hanmi Esoteric School Ireland
Address: 77 Douglas Street Cork 0000
Tradition: Non-Sectarian, Hanmi Chinese Esoteric School
Affiliation: Yonghe Temple, Beijing / Dari Rulai Temple Los Angeles,
Phone: 00 353 (0) 894717922
E-mail: corkhanmi@gmail.com
Website: http://www.esoterichanmi.com
Find on:


Teacher: Mary O Connor
Spiritual Director: Dechan Jueren
Notes and Events:
Chinese Esoteric Buddhism or Hanmi Buddhism
The Chinese Esoteric School of Buddhism or Han Mi 漢密 traces its lineage to Sakyamuni Buddha. It continues down to Nagarjuna, Nagrjuna to Nagabodhi, Nagabodhi to Vajrabodhi, Vajrabodhi to Amoghavajra, and Amoghavajra to Huisu. The lineage continues down to Huitong, Huitong to Huiling, Huiling to Dechan Jueren.
Hanmi merges the teachings of Laotzu, Confucius and Sakyamuni in one lifestyle, bringing ancient culture to modern world, and providing practical solution to real life suffering.
These precious teachings were once again thought openly to the public to transmit the realised practice, to guide those who aspire to know, and to raise the awareness of the cultivators.
The students of Hanmi must learn to forgive everyone, to respect everyone, to help everyone, and to give happiness to everyone while bearing the disaster and pain alone.
Hanmi practitioners aspire to know oneself, change oneself and conquer oneself.
Wisdom is that which cannot be given to you but can only be revealed by realisation.
---
Chinesisch-buddhistische - Kiel
Address: Chinesisch-buddhistische Gruppe 24145 Kiel, Qersack 3
Tradition: Mahayana, (Chinesisch)
Find on:


Contact: Lona Wang

---
Ching Chueh Buddhist Association Netherlands
Address: Soestdijksekade 960 2574 El Den Haag
Tradition: Chinese Mahayana
Phone: 070 330 02 35
E-mail: info@ekayana.org
Website: http://www.ekayana.org/
Find on:


Founder: Master Xingxin

---
Chödzong Buddhistisches Zentrum
Address: 90762 Fürth, Königswarterstr. 22
Tradition: Vajrayana, Tibetan, Gelugpa
E-mail: Choedzdong@t-online.de
Website: http://www.dharma.de/choedzong
Find on:


Spiritual Director: Dagyab Kyabgön Rinpoche

---
Choisy-le-Courdault
Address: Institut Bouddhique Truc Lam Thien Vien 9, Rue de Neuchatel 91140 Choisy-le-Courdault
Tradition: Vietnamese Zen
Phone: 01 60 14 58 15
Find on:


Founder: Ven. Thich Thien Chau

---
Choisy-le-Roi
Address: La Maison De Tobie 8, Avenue Leon-Gourdault 94600 Choisy-le-Roi
Tradition: Mahayana, Zen
Phone: 01 48 92 06 71
Find on:


Founder: Pere Benoit-Michel Billot

---
Choka Sangha e.V. - Steyerberg
Address: 31595 Steyerberg, Borsteler Weg 22
Tradition: Mahayana, Rinzai Zen
Affiliation: Hokoji-Temple, Hamamatsu, Japan
E-mail: info@choka-sangha.de
Website: http://www.choka-sangha.de
Find on:


Teacher: Christoph Rei Ho Hatlapa
Spiritual Director: Oi Saidan Roshi
Contact: Katharina Weber or Jürgen Windhorn

---
Chon Minh Tinh Xa
Address: 9008 Gallen, Rosenheim Strasse 9
Tradition: Vietnamese, Mahayana
Find on:


Contact: Dieu Duyen, Luong Thanh Thuy

---
Chram zenoveho lesa
Address: Zen Rin Ji Zazen International Ceska republika Vladimira Vancury 1417 Most 434 01 Czech Republic
Tradition: Mahayana, Japanese Soto School
E-mail: a@iki.fi
Find on:


Teacher: Kaisen A. Krystaszek
Contact: Robert Slapnicka

---
Chua Linh Phong
Address: Centre social culturel bouddhique vietnamien 1024 Ecublens, Chemin des Vignes 24
Tradition: Vietnamese, Mahayana
Find on:


Spiritual Director: Thich Nu Tri Hanh

---
Chua Linh Son - London
Address: 89 Bromley Road, Catford SE 6 England London
Tradition: Mahayana, Pureland, Vietnamese
Phone: 81-461-1887
Find on:

---
Chùa Linh Thứu
Address: Heidereuter Str. 30 13597 Berlin Germany Berlin 13597
Tradition: Mahayana, Vietnamese
Phone: +49-30- 36711287 / 88
Fax: +49-30-36711289
E-mail: pagodelinhthuu@yahoo.com
Website: http://www.linhthuu.de/ go to: Liên Lạc
Find on:

---
Chua Phat To Thich Ca
Address: 6048 Horw, Kantonsstrasse 53
Tradition: Vietnamese Mahayana
Find on:


Contact: Chua Linh Phong, Ecublens

---
Colchester Buddhist Centre
Address: 11 Manor Road, Colchester Essex CO3 3LX
Tradition: Non-Sectarian, Triratna
Affiliation: Triratna Buddhist Community
Phone: 01206 576330
E-mail: colchester.buddhist@tiscali.co.uk
Website: http://www.colchesterbuddhistcentre.com/
Find on:


Founder: Sangharakshita

---
Colchester Insight Meditation Sitting Group
Address: 6 Church Street (Friends Meeting House) Colchester Essex CO1 1NF
Tradition: Theravada
Affiliation: London Insight Meditation
Phone: +44 (0)7540116558
E-mail: mmckcol@gmail.com
Website: http://www.essexinfo.net/colchester-insight-meditation-sitting-group/
Find on:


Main Contact: Mike McKenna Email (Phone: +44(0)7540116558)

---
Cologne Zen Group
Address: c/o Gisla Blankenburg Lindenburger Allee 24 50931 Koeln, Germany Koln
Tradition: Mahayana, Kwan Um School of Zen (Korean)
Phone: (49) 221-40 98 96
E-mail: koeln@kwanumzen.de
Find on:


Founding Teacher: Zen Master Seung Sah
Teacher: Roland Wöhrle-Chon JDPSN (Mukyong JDPSN)

---
Community of Interbeing - Kent
Address: 17 Regent Street, Whitstable, Kent CT5 1JD Kent
Tradition: Mahayana
Affiliation: Community of Interbeing, UK
Phone: 01227 273608
E-mail: mk/p@compuserve.com
Find on:


Contact: Michael Page

---
Community of Interbeing - King\'s Lynn
Address: 125 Gaywood Road, King\'s Lynn, Norfolk PE30 2QA Norfolk
Tradition: Mahayana, Follows teachings of Thich Nhat Hanh
Affiliation: Community of Interbeing
Phone: 01553 772778
E-mail: dmartin@foodtrak.co.uk
Find on:


Contact: Diana Martin

---
Community of Interbeing - North Yorkshire,
Address: 12, The Mount, Thornton-Le-Dale Pickering, North Yorkshire, Y018 7TF Yorkshire
Tradition: Mahayana, Zen, Vietnamese
Phone: 1751 477 246
Find on:


Contact: Val Philpott

---
Community of Interbeing - Northampton
Address: c/o Samantha East Flat 1, Willow Court, 108 Adnitt Road, Northhampton NN14NLK Northamptonshire
Tradition: Mahayana, Follows teachings of Thich Nhat Hanh
Affiliation: Community of Interbeing
Phone: 01604 622017
Find on:

---
First Previous 19 20 21 22 23 24 25 26 27 28 29 30 31 32 33 34 35 36 37 Next Last