North America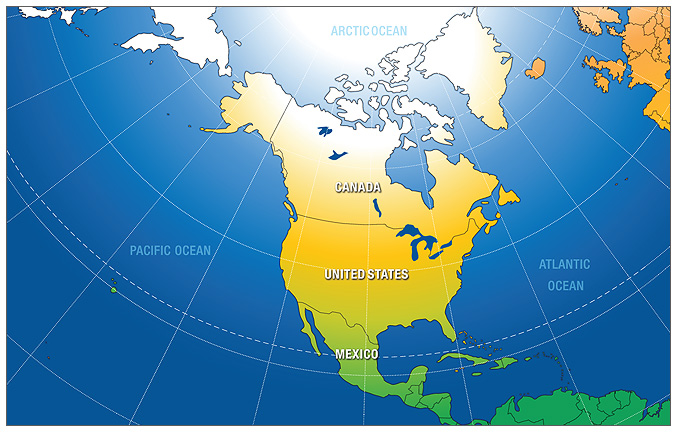 There were 2971 results matching your query.
First Previous 89 90 91 92 93 94 95 96 97 98 99 100 101 102 103 104 105 106 107 Next Last
Heartwood Refuge Retreat and Conference Center
Address: 159 Osceola Road. Hendersonville 28739
Tradition: Non-Sectarian, Multi-lineage
Phone: (828) 356-5568
E-mail: info@heartwoodrefuge.org
Website: http://heartwoodrefuge.org
Find on:


Marketing Director: Hey Carollan Email (Phone: 347 455 1658)
Spiritual Director: Venerable Pannavati Email
Notes and Events:
Dharma talks and Tai Chi every Tuesday, Thursday, and Sunday at noon.
Find the full schedule here: heartwoodrefuge.org/retreat-calendar.
---
Heruka Buddhist Center - Laramie Branch
Address: The Second Story Bookstore 105 Ivinson Ave. Laramie, WY 82070
Tradition: Vajrayana, New Kadampa Tradition Tibetan
Phone: 970-482-7613
E-mail: info@meditateinfortcollins.org
Website: http://meditateinfortcollins.org
Find on:


Teacher: Kelsang Rinzin
Spiritual Director: Geshe Kelsang Gyatso
Main Contact: Education Program Coordinator Email (Phone: 970-482-7613)
Notes and Events:
Weekly drop-in classes in meditation and Buddhism, currently scheduled for 6pm Monday evenings
---
Hokyo-Ji
Address: 2649 County 5 Eitzen MN 55931
Tradition: Mahayana, Dainin Katagiri
Affiliation: Soto Zen
Phone: 507-542-4968
E-mail: hokyoji@lycos.com
Website: http://www.hokyoji.org
Find on:


Teacher: Dokai Georgesen
Notes and Events:
Founded more than 30 years ago by Dainin Katagiri, Hokyoji makes residential practice in a secluded natural setting available to experienced long-term and visiting practitioners from around the country. Hokyoji's connection to nature and its history as a place of inspiration and renewal make it a unique and powerful location for communal practice. In addition, it's the only place in the Midwest where teachers can bring their own sanghas and lead their own sesshins and retreats within their own styles and traditions.
The annual practice calendar includes sesshin, practice periods, work retreats, and a mindfulness weekend. Complete information about practicing at Hokyoji is available at our website.
---
Hollow Bones Sangha
Address: 2020 South Webster Ave. Green Bay WI 54301
Tradition: Mahayana, Founded in 1998 by Roshi Junpo Kando Denis Kelly, dharma heir to Eido Shimano Roshi of the Dai Bosatsu Monastary in New York. The Sangha has centers in Green Bay, Appleton, Oshkosh, Jackson
Affiliation: Rinzai Zen
Phone: 920-562-9727
E-mail: jnemick@new.rr.com
Find on:


Priest: MaDhyana Kathleen Kelly-Hoffman (Phone: 920-445-7221)
Main Contact: Vimala John Nemick Email (Phone: 920-562-9727)
Teacher: Vimala John Nemick
Notes and Events:
With multiple locations in Wisconsin, the Sangha offers a host of events; full seven days Sesshins, week-end sits, one day events, evening presentations and regular meditation schedules.
---
Holston Valley Sangha
Address: 108 W 10th Avenue, Suite 3 Johnson City TE 37604
Tradition: Non-Sectarian
E-mail: dharma4et@gmail.com.
Website: http://www.dharma4et.org
Find on:


Notes and Events:
The Holston Valley Sangha (now called the Western Buddhist Group) meets every Friday evening from 7:00 pm to about 8:30 pm at the Appalachian Dharma & Meditation Center in Johnson City, Tennessee.
Northeast Tennessee area (Sullivan, Hawkins, Greene, Washington, Carter, Johnson and Unicoi counties).
Please visit our web site for details. All are welcome
---
Hongaku Jodo
Address: 1501 Oak Ave #506 Evanston IL 60201
Tradition: Mahayana, Suzuki, Katagiri, Tosagore, Sakura
Affiliation: Hongaku Jodo Compassionate Lotus
Phone: 3125136356
Fax: 8478693948
E-mail: hongaku@me.com
Website: http://hongaku.tripod.com/
Find on:


Samana: Keisho Ananda Email
Main Contact: Sensei Mui Ananda Email (Phone: 3125136356)
Teacher: Shaku Mui Shin Shi
Spiritual Director: Shaku Mui Shin Shi Email (Phone: 312.513.6356)
Notes and Events:
Hongaku Jodo and Hongaku Institute for Buddhist Studies is a descendent of the Ten Tai (Tendai) school with particular interest in the combined practices of Pure Land Buddhism, Zen, Original Buddhism, and Vajrayana as taught from the perspective of Pure Land Buddhism.
---
Hongaku Jodo of Central Virginia
Address: Lynchburg VI 24501
Tradition: Mahayana, Pure Land through Master Taicho
Affiliation: Hongaku Jodo (Chicago)
Phone: 4345093499
E-mail: Keisho.Ananda@yahoo.com
Website: http://hjcv.weebly.com/
Find on:


Main Contact: Keisho.Ananda Email (Phone: 4345093499)
Teacher: Keisho.Ananda
Spiritual Director: Keisho.Ananda Email (Phone: 4345093499)
Notes and Events:
The Hongaku Jodo of Central Virginia is a branch of the Hongaku Jodo of Central Virginia is a branch of Hongaku Jodo Compassionate Lotus (HJCL),an international, independent and progressive Buddhist community headquartered in the Chicago, Illinois, area. We are a Buddhist community for spiritual seekers of all ages. Our mission is to awaken to the heart of Great Compassion, to live by its calling, to gracefully experience the unfolding of life, to practice loving kindness, and to share the blessings of this spiritual experience and the teachings with all.
---
Hot Springs Buddhist Society
Address: 1107 West Grand Ave Hot Springs AS 71913
Tradition: Non-Sectarian
E-mail: lacey@riciano.net
Website: http://www.ebshs.org
Find on:


Notes and Events:
One Hour meetings for group meditations for people on the Buddhist Path, or people interested in meditation.
All can come, donations appreciated.
---
Hsu Yun Buddhist Association
Address: 65850 E. Rocky Path Drive Tucson AZ 85739
Tradition: Mahayana, Chan (Zen) and Pure Land Buddhism in the tradition of Grand Master Hsu Yun.
Affiliation: Los Angeles Buddhist Union
Phone: (520) 907-6245
E-mail: DaoChuan@hsuyun.net
Website: http://www.hsuyun.net
Find on:


Reverend: Ron Brickey Email (Phone: 520-404-6501)
Teacher: Ven. Dao Chuan
Spiritual Director: Ven. Master Chao Chu
Notes and Events:
We hold weekly meditation, services and a Dharma talk in English every Sunday at 9:00 am. If you are new to meditation please come 15 minutes early. Vietnamese services are held at 11:00 am. Services and all activities are conducted at the Minh-Dang-Quang Buddhist Temple at 140 E. Navajo Rd. Tucson, AZ. Meditation instruction is available by appointment. We celebrate all Buddhist holidays, do house blessing, weddings, visit patients in the hospital and at home. We also conduct a weekly prison ministry.
---
Hye Ahn Meditation Center
Address: 193 Closter Dock Rd. Closter NJ 07624
Tradition: Mahayana
Affiliation: The Korean Buddhist Jogye Order
Phone: 201-767-1177
Fax: 201-767-8118
E-mail: wisdomeyeny@hanmail.net
Find on:


Teacher: Yeon Kyung Sunim
Spiritual Director: Yeon Kyung Sunim Email (Phone: 201-767-1177)
Notes and Events:
Buddhist teaching: Every 1st and 3rd Sunday from 11 am to 1 pm.
Please make an appointment for individual meetings.
---
In The Footsteps Of The Buddha
Address: Triwood Community Centre, 2244 Chicoutimi Dr. NW Calgary Alberta
Tradition: Theravada, Vipassana: All welcome
Phone: 282-2677
E-mail: triwoodoffice@shaw.ca
Find on:


Main Contact: Triwood office staff
Teacher: Nayda
Notes and Events:
Contact Triwood's office staff (they will pass on any
queries to Nayda, the group's facilitator). Call for times and room location.
This group is starting Tuesday March 21st, 2006, and will be held the 1st and 3rd Tuesday evenings of each month.
We are planning a half-hour of meditation, and about an hour of study/discussion, with the emphasis on applying the Buddha's teachings to our everyday lives. No meditation experience necessary. Everyone welcome!
---
Indiana Buddhist Center
Address: 9260 E 10th Street Indianapolis IN 46229
Tradition: Vajrayana
Affiliation: Drepung Gomang Monastery, Mungood, India
Phone: (317) 225-5499
E-mail: admin@indianabuddhist.org
Website: http://www.IndianaBuddhist.org
Find on:


Translator: Tenzin Namgyal
Spiritual Director: Geshe Jinpa Sonam
Notes and Events:
We are a Buddhist Dharma Center offering interested people accurate information on the philosophy and religion of Buddhism. We provide Buddhist services with a particular concentration in Tibetan Buddhism in the lineage of His Holiness the 14th Dalai Lama. We facilitate a meeting place for meditation, prayer, retreats, and religious services for Indiana Buddhists and those sympathetic to Buddhist Dharma. We work to provide weekly instruction on Buddhism from a qualified teacher. In accordance with the wishes of His Holiness, the 14th Dalai Lama for Western Dharma Centers, we promote interfaith harmony, cooperation and understanding. We encourage our Dharma community practice inner peace according to Buddhist philosophy.
---
Indiana Buddhist Temple
Address: 7528 Thompson Road, Hoagland, Indiana 46745 Fort Wayne IN 46745
Tradition: Theravada
Affiliation: Sinhalese Buddhist (Sri Lanka)
Phone: (260) 447 5269
Fax: (260) 447 5269
E-mail: indianabuddhistvihara@gmail.com
Website: http://www.indianabuddhistvihara.org/
Find on:


Main Contact: Ven. Thalangama Devananda Thero, Email (Phone: 260-447-5269)
Notes and Events:
The temple conducts free weekly meditation class every Monday at 6:30 pm. The monks could assist Meditation any other day with prior appointment. You may kindly contact temple at 260-447-5269. Everyone is welcome.
Indiana Buddhist Temple is located in Hoagland - a suburb of Fort Wayne Indiana. Take Exit 13 from I-469 onto Marion Center Road and make a left onto Thompson Road. Drive about a mile and you will see the Temple onto your right.
---
Infinite Smile Sangha
Address: 584 Glenside Drive Lafayette CA 94549
Tradition: Mahayana, Zen-inspired
Phone: 415 871 1622
E-mail: info@infinitesmile.org
Website: http://www.infinitesmile.org
Find on:


Contact: Judy Garvens
Spiritual Director & Teacher: Michael McAlister
Spiritual Director: Michael McAlister Email
Notes and Events:
The Infinite Smile Sangha works to integrate a relevant approach to spirituality for 21st century living. Michael McAlisters Zen-inspired work is currently reaching a global audience by applying teachings of wisdom, compassion, and laughter to this very life.

---
Inner Peace Buddhist Centers
Address: 707 West 47th Street Kansas City 64112
Tradition: Non-Sectarian
Phone: 816-994-8015
E-mail: pawo@templebuddhistcenter.org
Website: http://www.innerpeacebuddhistcenter.org
Find on:


Main Contact: Ronn Pawo McLane Email (Phone: 816-994-8015)
Spiritual Director: Nima Janet Taylor Email (Phone: 816-994-8015)
Notes and Events:
Bodhisattva Buddhism as practiced by Inner Peace Buddhist Center (IPBC), is based on the teachings of the Buddha who lived approximately 2500 years ago. Our primary goal is to awaken to the present moment and to serve others. We aspire to live by asking the question, "What will create the most good and ease the most suffering?" We practice meditation and compassionate awareness to become more fully present and to see ourselves and the world around us more clearly. Our meditation practice includes concentration, natural awareness, and positive imagery and can be practiced while sitting (no special posture required), standing, eating, walking or even sleeping. We also focus on Three Jewels, The Four Noble Truths and the Five Precepts. Bodhisattva Buddhism is more about transforming our behavior than it is simply believing some set of statements. Through these practices, we have experienced that spontaneous, pro-active Bodhisattva Buddhism will naturally arise.
---
Insight Meditation - Modesto
Address: 2467 Veneman Ave. Modesto CA 95356
Tradition: Theravada, Vipassana meditation (mindfulness)
Affiliation: Insight Meditation Center of the Mid-Peninsula
Phone: 209-343-2478
E-mail: insightmeditationmodesto@gmail.com
Website: http://insightmeditationmodesto.wordpress.com
Find on:


Main Contact: Lori Wong Email (Phone: 209-343-2478)
Notes and Events:
Meets on Tuesday evenings 6:30-8:30pm at the Unity Church, 2467 Veneman Ave., Modesto.

---
Insight Meditation Circle of Cape Cod
Address: Meeting at Harwich Community Center 100 Oak Street Harwich, MA 02645 Harwich 02645
Phone: (508) 432-6655
E-mail: insightmeditationcircle@gmail.com
Find on:


Main Contact: Annette Miller Email
Teacher: Chas DiCapua
Notes and Events:
We bring together a community of people on Cape Cod (Massachusetts) who practice insight meditation to support each other in the deepening of Dharma practice in our daily lives. We hope that our practice will promote peace and compassion in the world around us and believe that through the sharing of the Dharma we can free ourselves and others from suffering.
We are a Buddhist group whose practices originate in the teachings of Theravaden Buddhism. However, one need not identify as a Buddhist to take part in these practices. We include people from any (or no) faith tradition.
We offer weekly mindfulness meditations, book discussions and Dharma talks. Newcomers are welcome. Open and free to all.
Tuesdays from 7 - 8:30 p.m. 30 minute meditation followed by discussion of Buddhist book or Dharma article.
Once a month, usually on a Friday, our guiding teacher, Chas DiCapua comes from Insight Meditation Society to give a two-hour Dharma talk and meditation. See the contact person listed above for specific dates.

---
Insight Meditation Class
Address: 243 S.W. J Street Grants Pass, OR 97526 OR
Tradition: Theravada
Phone: 541-761-7576
E-mail: rjcomp@aol.com
Find on:


Main Contact: Rhonda Lawrence Email (Phone: 818-288-7538)
Teacher: Jane Mara
Notes and Events:
Join Us for a Buddhist Meditation Class
Every Thursday from 12:45 to 2:45 p.m.
Class includes Instruction in Vipassana (insight) and Metta (loving kindness) Meditation and a Dharma Talk and Discussion on Buddhist Teachings for Today's Challenges: Personal and Planetary.
Beginners and Experienced Meditators Are Welcome
Chairs and Cushions are Available
Classes are Free, but Donations are Appreciated
To register, call Mara at 541-761-7576

Classes held at Merging Rivers Zen Practice Center
243 SW J Street, corner of 4th and J
---
Insight Meditation Community of Charlottesville
Address: Charlottesville VI
Tradition: Theravada, Derived from Vipassana
Phone: (434) 962-3498
E-mail: opsdirectorimcc@gmail.com
Website: http://www.imeditation.org/
Find on:


Board President: Jeffrey Fracher Email
Main Contact: Operations Director Email
Teacher: Pat Coffey
Spiritual Director: Sharon Beckman-Brindley Email
Notes and Events:
Insight Meditation of Charlottesville is located in central VA. We offer practice opportunities three times per week. On Tuesdays from 7:30-9pm meditation is followed by a dharma talk. Biannually we teach an Introduction to Mindful Meditation course. We also offer day, weekend and weeklong retreats locally. For more information visit our website: www.imeditation.org.
---
Insight Meditation Community of Columbia
Address: 2701 Heyward Street, Columbia, SC Columbia 29205
Tradition: Theravada
Find on:


Notes and Events:
We meet in The Unitarian Universalist Church Library (octagonal stand alone Building). There will be a blue sign on the door. We offer 30 minute into to meditation at 6:30 for those new to meditation or for those wanting to refresh their understanding of seated meditation.
---
Insight Meditation Community of Providence
Address: 354 Broadway, 2nd floor Providence RI 02905
Tradition: Theravada
Affiliation: Insight Meditation Society
Phone: (401) 941-3701
E-mail: bencooleyhall@gmail.com
Website: http://www.facebook.com/insightprovidence
Find on:


Main Contact: Benjamin Hall Email (Phone: (401) 941-3701)
Notes and Events:
At this time, our Community is a practice group with no affiliated teachers; we draw teachings in through readings and audio recordings, and encourage members to attend retreats and dharma talks at the Insight Meditation Society in Barre, Massachusetts, the Cambridge Insight Meditation Center in Cambridge, Massachusetts, and various other places where teachings are being offered by recognized teachers of the dharma.
At our weekly Tuesday evening sitting meditation practice, both experienced meditators and persons new to meditation are warmly welcome. We practice sitting meditation for 30 minutes. Depending on the week, we either read aloud for 20 - 25 minutes, or (on the second and fourth weeks), we listen to a recording of a dharma talk (roughly one hour long). The readings and the recorded dharma talks are by various dharma teachers from the Insight and Theravada traditions, such as Joseph Goldstein, Larry Rosenberg, Ajahn Sumedho, and Sharon Salzberg. We leave a few minutes after the reading/talk for brief discussion.
For anyone not familiar with Insight Meditation (Vipassana meditation), optional brief instruction is provided at 7:10 PM before the Tuesday evening sitting.
On the third Tuesday of each month, an addition 30 minute sitting period follows the dharma reading; participants are welcome to stay for this or leave quietly before it begins.
Please make an effort to arrive on time. If you do arrive late, please enter quietly, find a seat (a cushion or chair), and join us in practice.
For those who have some meditation experience, possibly including some experience with intensive silent retreats, we also have First Sunday Extended Practice, a monthly half- day of silent sitting and walking meditation. Please see the event pages for more information.
We look forward, in the future, to welcoming experienced teachers of the dharma to come and offer dharma talks.
---
Insight Meditation of Cleveland
Address: Novelty OH 44072
Tradition: Theravada, Vipassana
E-mail: info@imcleveland.org
Website: http://www.imcleveland.org
Find on:


Main Contact: John Cunningham Email (Phone: 216-407-2809)
Notes and Events:
PO. Box 113, Novelty, OH 44072
Weekly sitting groups around the Cleveland area. Twice-yearly weekend retreats.
---
Insight Meditation San Antonio
Address: San Antonio TX
Tradition: Theravada, Insight Meditation Vipassana practice group.
Phone: (830)964-3684
E-mail: rgribbin@gvtc.com
Find on:


Teacher: Randall Gribbin
Notes and Events:
Insight Meditation San Antonio is a CDL (Community Dharma Leader) led Vipassana Meditation Group. Please visit the web site?
---
Insight Meditation South Bay
Address: Mountain View CA 94040
Tradition: Theravada
E-mail: sit@imsb.org
Website: http://www.imsb.org
Find on:


Teacher: Shaila Catherine
Notes and Events:
Insight Meditation South Bay (IMSB) offers mindfulness-based meditation practices to support the development of ethical living (sila), meditation (samadhi), and wisdom (panna). Founded in 2006 by Shaila Catherine, IMSB offers weekly meditation groups, monthly day longs, lecture series, intensive retreats, and sutta study classes to encourage the cultivation of mindfulness, concentration, practical daily life wisdom, loving-kindness and compassion, and the deep meditative absorptions called jhanas. Programs are held at sites in the Silicon Valley and southern area of the San Francisco peninsula, primarily in Mountain View and Los Altos.
---
International Buddhist Progress Society NC
Address: 2529 Prince Drive, Raleigh. NC 27606 Raleigh NC 27606
Tradition: Mahayana, Pure Land / Ch\\'an (Zen, Linchi)
Affiliation: Fo Guang Shan
Phone: (919) 816-9866
E-mail: ibpsnc@gmail.com
Website: http://www.blianc.org
Find on:


Spiritual Director: Ven. Master Hsing Yun
Notes and Events:
International Buddhist Progress Society NC\\\'s temple is an American branch of the Buddhist order, Fo Guang Shan (Buddha\\\'s Light Mountain). We seek to end suffering for all sentient beings with the practice of Mahayana (Chan and Pure Land) and Humanistic Buddhism. We achieve this goal through education, charity, cultural programs and Dharma propagation. Cultivating kindness, compassion, and wisdom, we reach out to ourselves, our community and society at large.

Objectives of Fo Guang Shan
To propagate Buddhist teachings through cultural activities
To foster talent through education
To benefit society through charitable programs
To purify human hearts and minds through Buddhist practice.
---
First Previous 89 90 91 92 93 94 95 96 97 98 99 100 101 102 103 104 105 106 107 Next Last